Foodie Newz
Don't Be Left Out in the Cold on National Hot Chocolate Day!
Local Apartment Community Brings Residents Together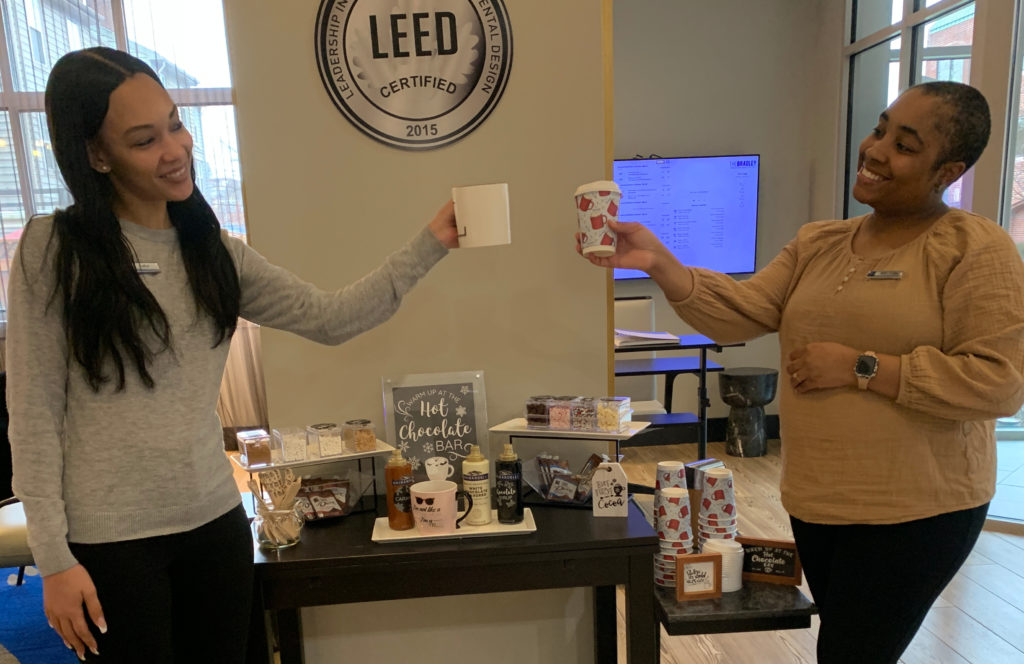 ALEXANDRIA, VA – Nothing warms the soul (and body) like a fresh mug of hot chocolate with all the toppings on this chilly January day! The Bradley Braddock Road Station Apartments hosted National Hot Chocolate Day for their residents with an all-day hot chocolate bar to bring people together to get to know each other.
"The residents love it!" said Nicole Lewis, Bradley Braddock Property Manager. "People have been talking with each other, smiling and laughing, because they think it's cute. I've seen people bringing their cups." Because Bradley is a "green" community, focusing on sustainability and climate-friendly practices, residents regularly bring their own mugs and glasses when they visit the coffee, cold brew, and kombucha bar in the lobby.
Ghirardelli chocolates, specialty syrups, marshmallows, sprinkles and toffee decorated the sweet chocolate bar, along with special decor.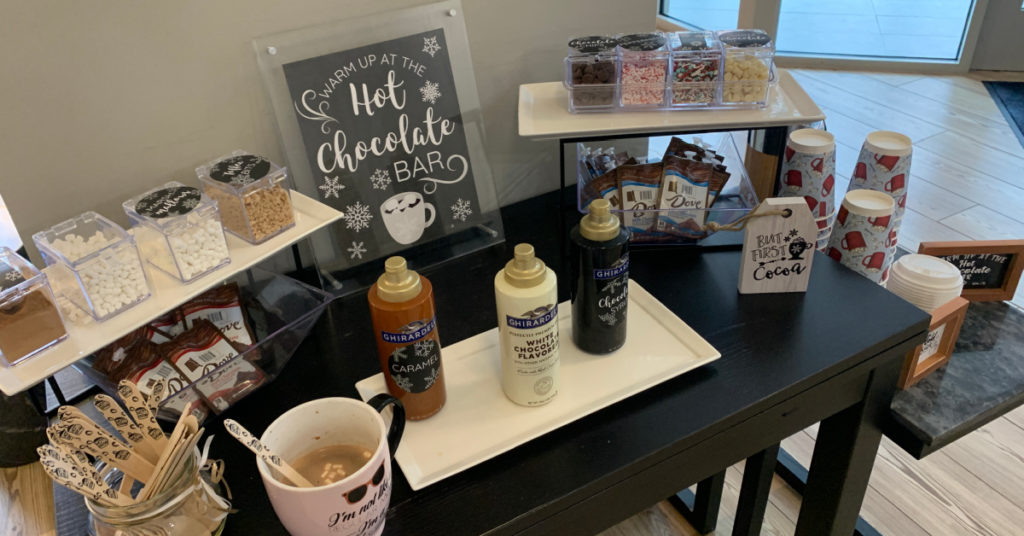 The idea to host the today's event was Bryttni Lewis (no relation to Nicole Lewis) but nonetheless, "our wonderful assistant here at the Bradley," said Nicole. 
"Their dogs are meeting each other!" said Lewis, referring to another benefit for canine friends while their owners mingled with each other.
In the past year, many apartments have followed suit to sponsor events to bring residents together, a long-awaited luxury most enjoyed pre-Pandemic.
Cheers to National Hot Chocolate Day!
[SEE ALSO:
Alexandria's 2023 Cherry Challenge Begins February 1
]