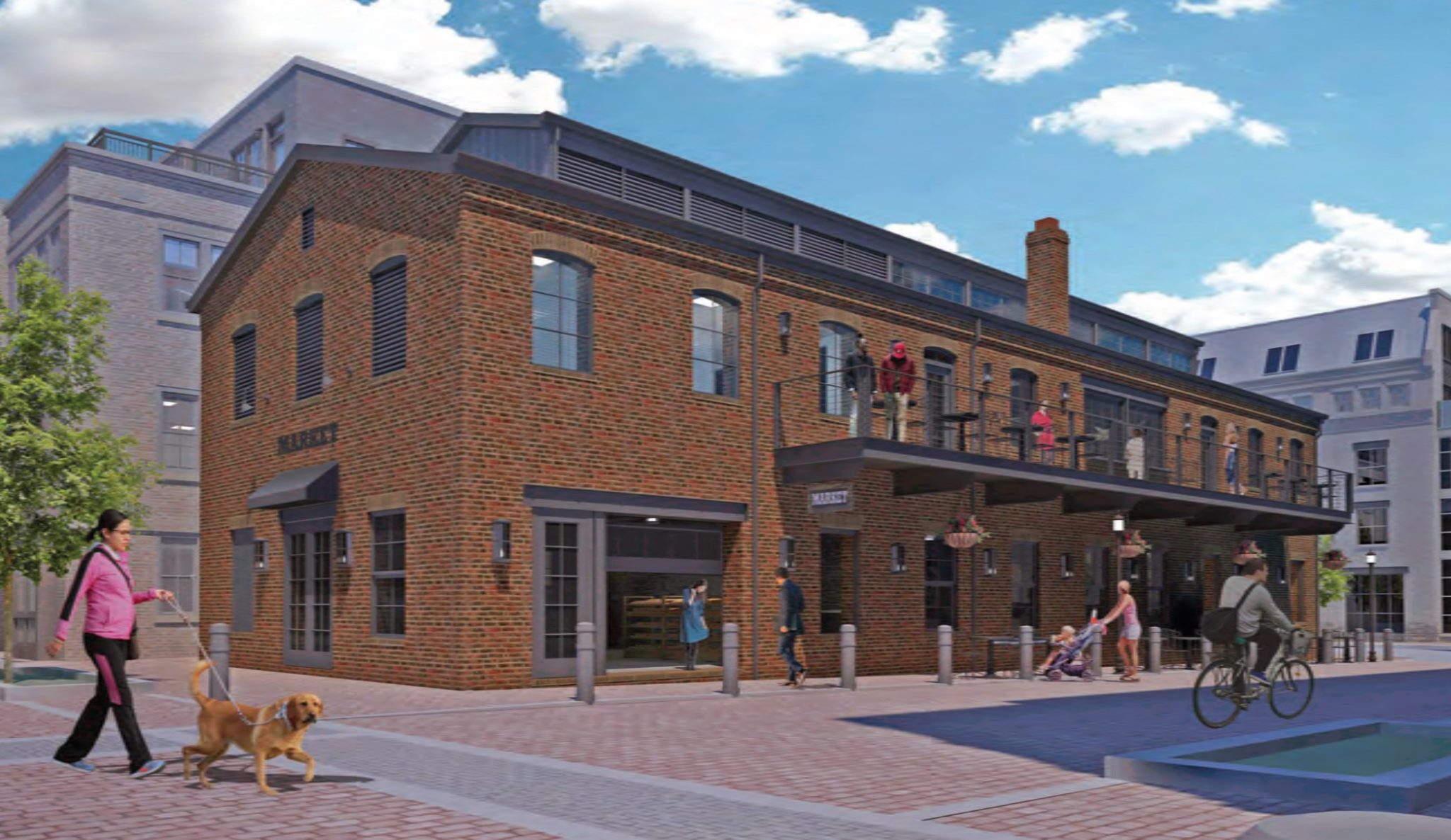 ALEXANDRIA, VA –  Award-winning boutique builder specializing in historic preservation, Murray Bonitt of Bonitt Builders, today announced plans he is teaming up with well-known local restaurateur Noe Landini, CEO of Rex Management, on a new concept to transform and preserve one of Alexandria's last remaining waterfront warehouses, located at 10 Duke Street located on the Old Town waterfront.
Landini, who operates the iconic Landini Bros. in Old Town Alexandria, Junction Bakery & Bistro and several other concepts, is launching a market/tavern/event space concept at 10 Duke Street, to be called Cooper Mill, a nod to the former mill on the site which fabricated barrels for the Alexandria Flour Company. The site is located where the Robinson Landing development is today. The warehouse was also formerly used as a mess house and commissary by the Union Army during the Civil War.  
"We are honored to be working together on what I think is the last 'Gem' on the waterfront," said Murray Bonitt. "This year marks 40 years I have been in business in Alexandria renovating old houses and buildings, and Noe's family recently celebrated their 40th anniversary on King Street.  I am thrilled to have Noe as a part owner and the operator of the space."
The current plans for the two-story 6,400 square-foot warehouse building will consist of a small upscale market at the rear of the building, with a casual tavern on the first floor, and a 3,200 private event space upstairs. The market will feature grab-n-go breakfast foods and coffee, sandwiches, soups, prepared foods, fresh breads, and baked goods from Landini's various locations, as well as beer, wine, and other high-demand market items. The tavern will have a relaxed casual vibe consisting of repurposed materials from the building to create a warm rustic, yet urban feel.  The special event space upstairs will be the crown jewel of the building, Bonitt says, with lots of light, exposed brick, balconies with views of the park and river, repurposed roof trusses and flooring, with the ability to host events up to 120 people.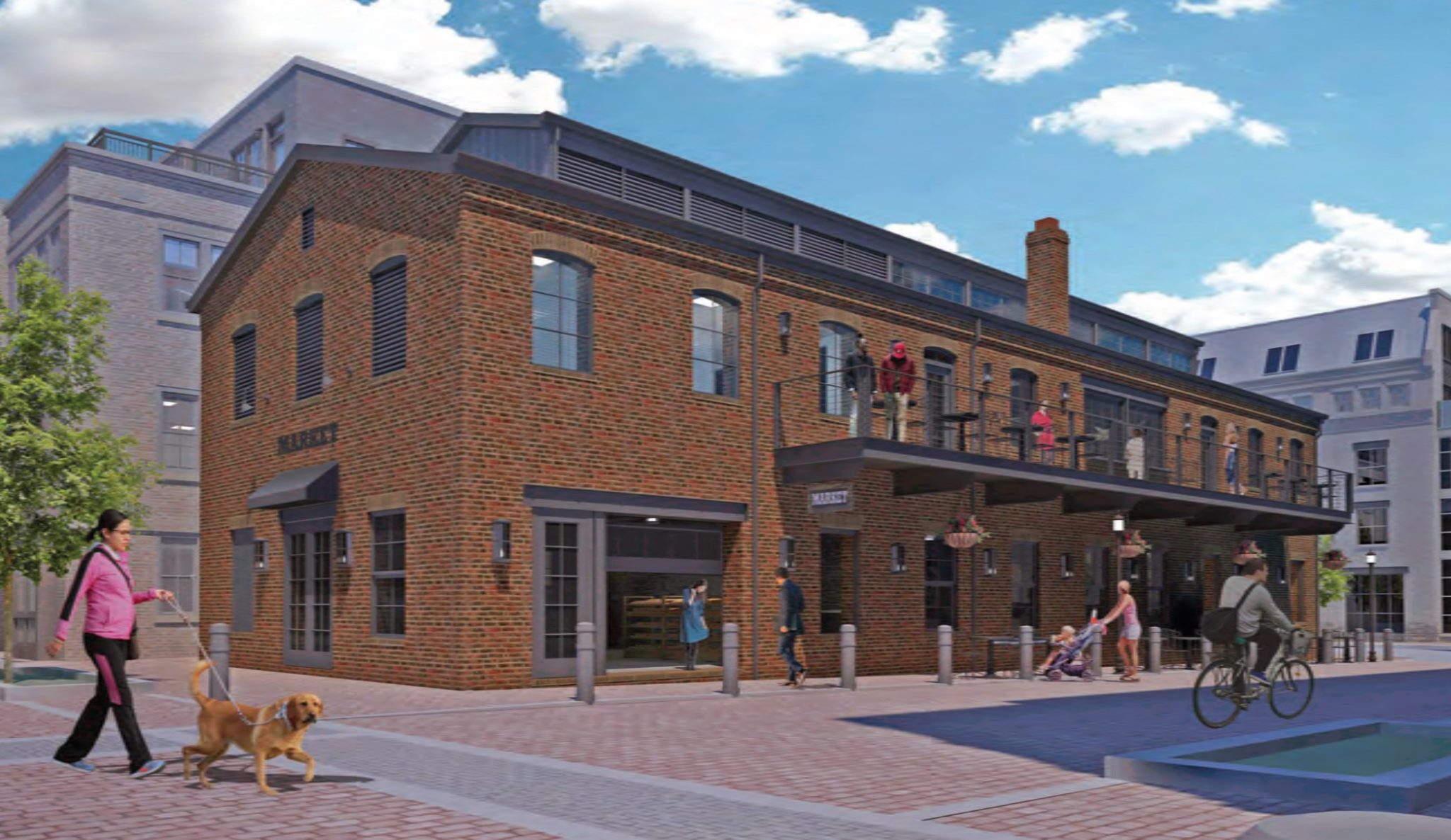 "When Murray brought this opportunity to me and asked me to participate, it was a no-brainer," said Noe Landini. "An incredible building as it stands, but Murray shared his vision, and I simply couldn't resist. It wasn't long before we were drawing out a concept on the back of a napkin and before you knew it, we were off. Murray brings a lot to the table with his eye for restoration, particularly on timeless properties and more importantly, his creative ability to do great things with them. Taking a classic property, one that possesses charm and character and marrying it with a modern-day purpose, that's the Bonitt way and I'm happy to be a part of it."
Bonitt and Landini have worked closely together in the past on some of Noe's restaurants. "I have seen him up close as an operator and I'm blown away by his commitment to his craft, his loyalty to his staff, and his acumen as an operator," said Bonitt.  "When you see the boss embedded in the kitchen with his chef's coat on working on recipes he's brought back from Italy, you know he loves his craft….it's in his DNA, just like renovating buildings is in mine."
The warehouse is a direct link to the commerce and industry that fueled Alexandria's economy since its founding. The warehouse served as a cooper's shop, which made wooden barrels for the Alexandria Flour Company, at the adjacent Pioneer Mills. Around 1864 the building was used as a mess hall and commissary by the Union Army. Bonitt points out that the building was once used as a place of comfort and food for weary troops, which will bring the building full circle when completed.
Bonitt and his firm are behind several notable preservation projects in Old Town such as restaurants Virtue Feed & Grain and The Majestic Café and is skilled in successfully re-purposing historic buildings as gathering places.
Plans call for the reconstruction of the building to begin in early spring. Lance Ohlsson, of Manage IT, will be the Project Manager, and Carlee Cardwell of Dambly Design will assist with interior finishes.  Sanchez/Palmer Architects are handling the design. The project is expected to deliver in late Spring 2024.
About Bonitt Builders
Bonitt Builders is an award-winning custom home builder and remodeler based in Northern Virginia. We are committed to delivering the highest quality to our clients. Over the past 35 years we have assembled the most talented team of craftsman and subcontractors in the area to work on our projects, and that work has been recognized for its excellence by the American Institute of Architects, as well by national publications such as Custom Home Magazine, Town and Country Magazine, Home Magazine, The Washingtonian, and Residential Architect Magazine. Our portfolio of projects ranges from contemporary to traditional and speak to the multiple talents of our team, staff, and all the wonderful people who work with us. https://bonittbuilders.com/
For More: Legendary Metal Band Metallica Buys Controlling Stake in Alexandria-Based Vinyl Pressing Plant