Art Newz & Eventz
Cherry Blossom Fun at the Torpedo Factory Plus More Events To Attend!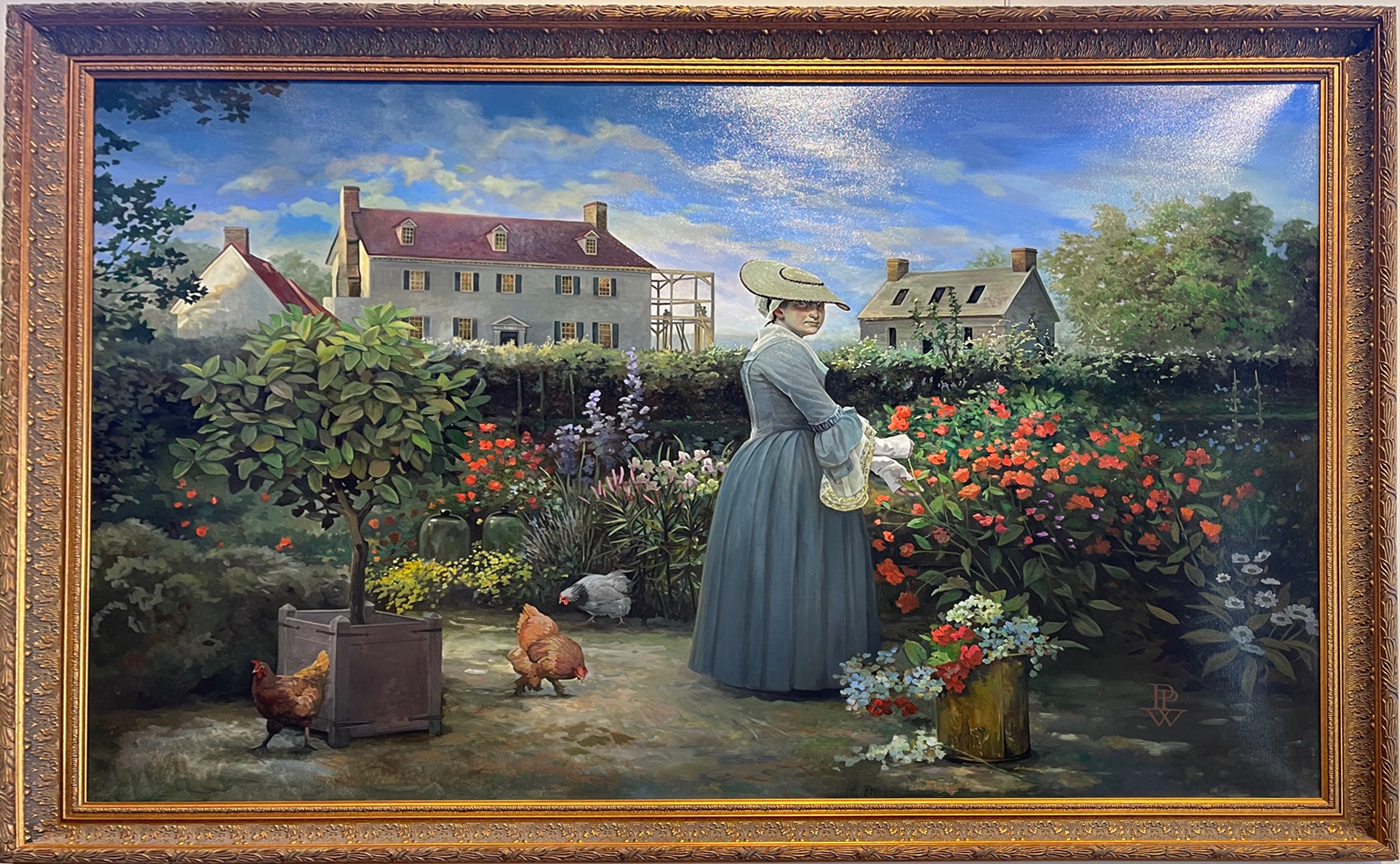 Alexandria, VA – In partnership with the National Cherry Blossom Festival, the Torpedo Factory Art Center invites visitors to explore the celebrated cherry blossoms through art demonstrations, music, and interactive activities among three floors of open studios and galleries.
One example: Scope artists commemorate objects both cherry and cheery. Bowls feature cherry blossoms and work with cherry red, pink, or white color schemes. Serving pieces hold a slice of (or whole) cherry pie, and a colander can rinse your cherries. Cherries can be blossoms and more. Let humor reign on your parade! Featuring the Ceramic Guild. Happening through April 23.
Visual Story Teller Jimmy James Greene Featured at The Art League Gallery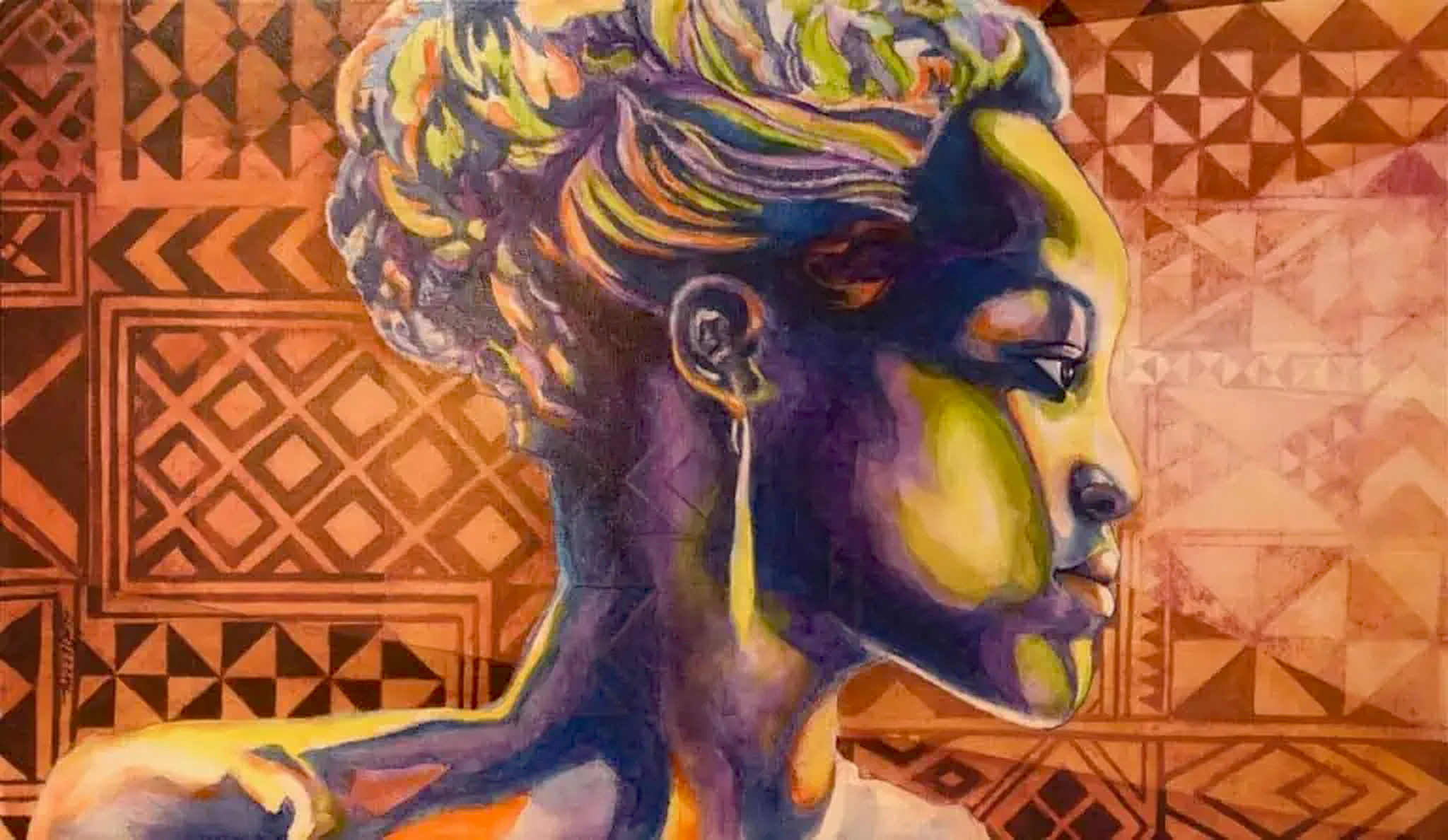 The vivid artwork of New York visual storyteller Jimmy James Greene, in a display entitled The Human Vibe: Patterned Portraits and Color, will be featured at The Art League Gallery through April 22.
Using exaggerated hues and striking patterns in his paintings, Greene captures the stories of Black people, including social realities and conditions. "I respond to an image that I am intuitively attracted to," Greene explains.
Greene begins by illustrating his subjects realistically with pencil and pastel drawings. Then enhances that in layers using watercolors to create rich color and fluidity. The Art League says some of his paintings even serve as studies for larger acrylic-on-canvas pieces.
Greene spent his childhood in Xenia, Ohio, where he first showed artistic ability. He apprenticed with muralist Jon Onye Lockard in Ann Arbor, Michigan, and graduated from The Rhode Island School of Design. He is an accomplished collagist, painter, draftsman, and designer. Other mediums include stained glass mosaics and printmaking.
For the past 25 years, his work has explored the communal expressions of the African diaspora in general and those of the African American experience in particular. 
Exhibitions and events are free and open to the public.
For more information, visit the website at theartleague.org or call 703-683-1780.
The Art League is headquartered in the Torpedo Factory Art Center, 105 North Union Street.
Newly Reopened Black History Museum Exhibits in person and online
The Alexandria Black History Museum is dedicated to collecting the story of Alexandria's past and documenting its present for future generations. Following the murder of George Floyd on May 25, 2020, the Alexandria Black History Museum put out a call to the community to record their feelings, thoughts, artwork, photographs, and objects that would help document the legacy of the Alexandria community's response to this tragedy and the wave of peaceful protests and vigils that followed. The objects and digital photographs we received from the local community form the basis of the museum's new Black Lives Remembered Collection.
Del Ray Artisans Partners with DC Gallery and Studio: A Tale of Two Studios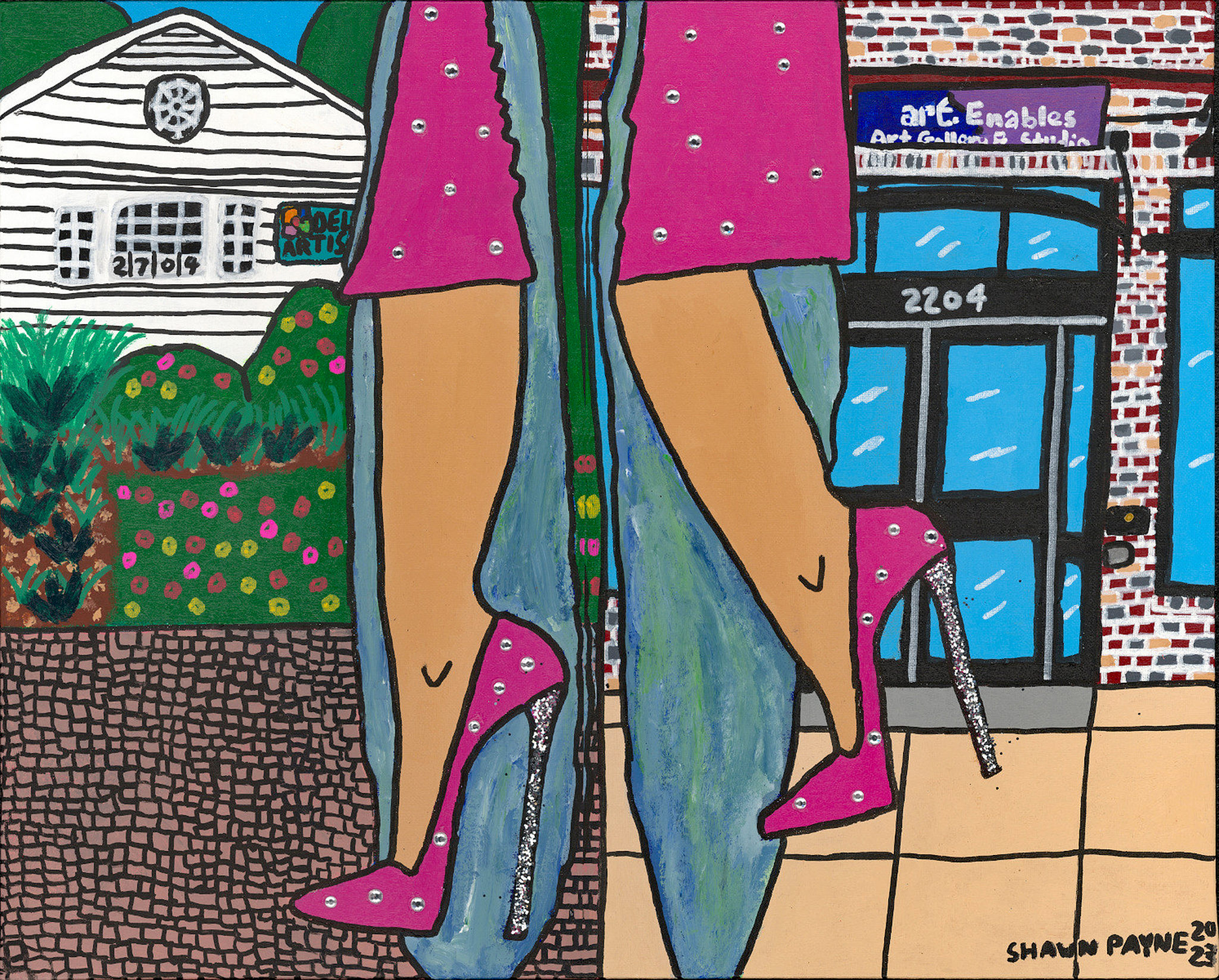 The A Tale of Two Studios art exhibit (curated by Amy Kitchin and co-juried by Art Enables artist Toni Lane and program manager Aimee Wanner) features favorite works by Del Ray Artisans members and Art Enables resident artists. Both groups are 501(c)(3) nonprofit organizations.
Visit the opening reception on Friday, April 7, between 7–9 pm at Del Ray Artisans gallery at 2704 Mount Vernon Avenue, Alexandria, Virginia. During the opening reception Delegate Elizabeth Bennett-Parker (VA-45) will present Del Ray Artisans with Commending House Resolution 797 from the Virginia House of Delegates. The resolution highlights Del Ray Artisans' impact on promoting the arts and arts education in Alexandria while helping local artists grow and thrive for the past three decades. Please join us for this special presentation. Mark your calendar now or set a reminder through Eventbrite.
In conjunction with the A Tale of Two Studios exhibit, these events will be hosted at Art Enables at 2204 Rhode Island Avenue, NE, Washington, DC.
Nepenthe Gallery Wine and Cheese and Art Thursdays in April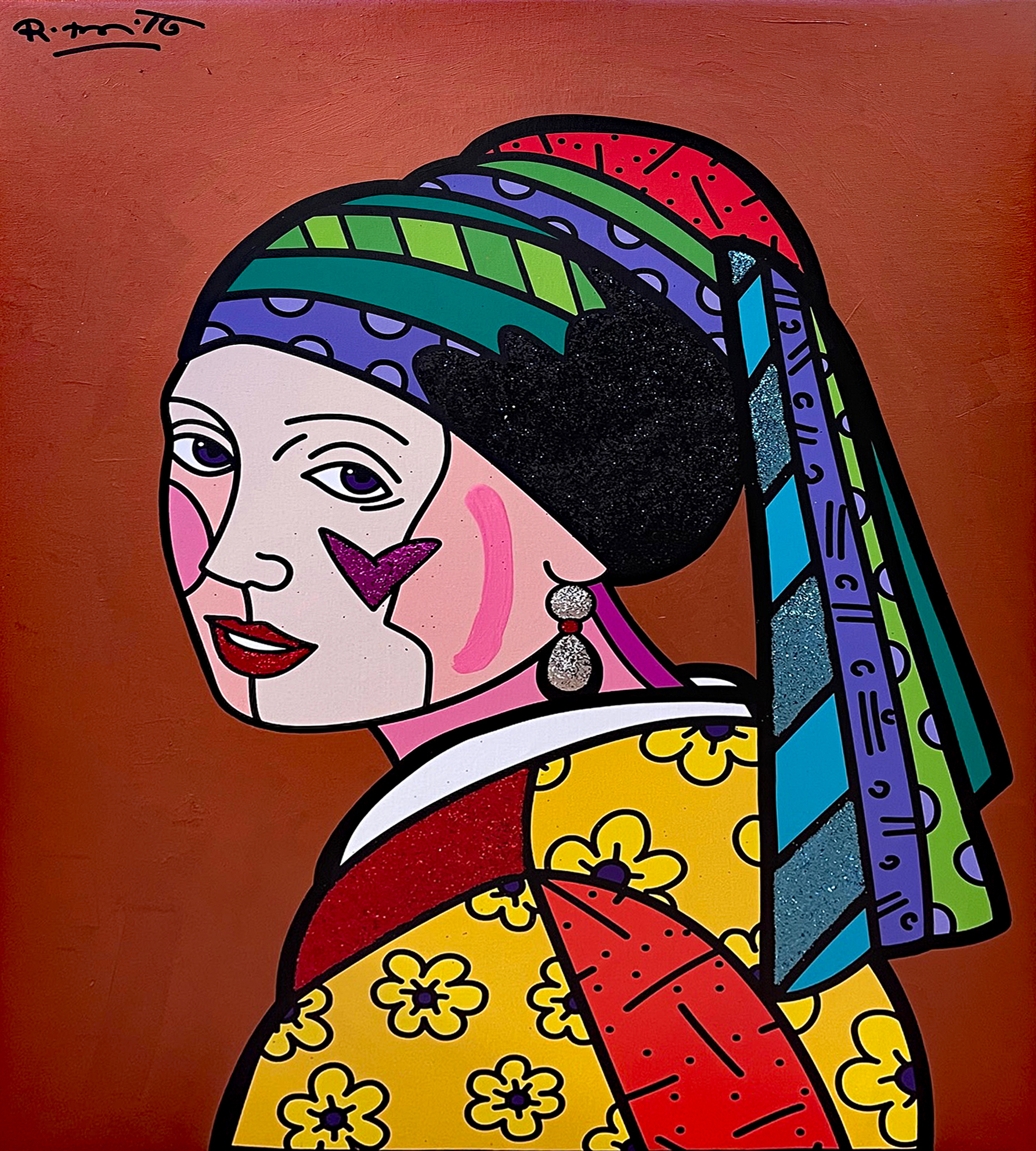 Nepenthe Gallery, which just celebrated its first birthday in Hollin Hall, is starting its popular Art Wine and Cheese Thursday evenings with a relaxing Open House from 6 to 7:30 pm on April 6. Browse the gallery after hours, sip a glass of wine, and enjoy the latest artwork from their fabulous collection of local, national, and international artists. Chances are guests will be the first to see a new acquisition! Nepenthe is a neighborhood gem in the Hollin Hall shopping center, down the GW Parkway from Old Town at 7918 Fort Hunt Road, Alexandria, VA 22308.
Matthew McLaughlin featured at The Athenaeum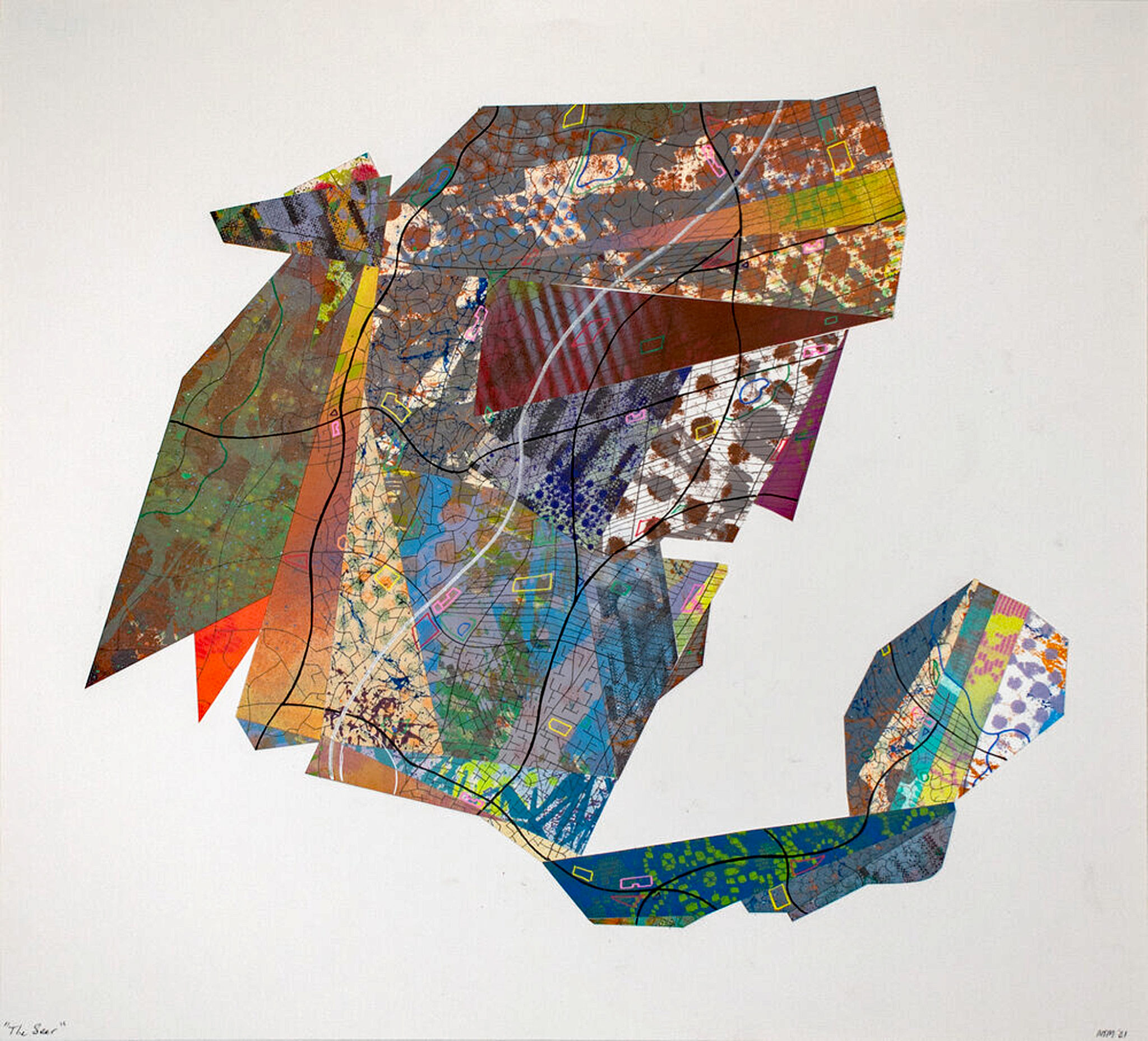 Matthew McLaughlin explores how people define space in relationship to themselves on multiple levels, through personal and public forums, by bringing together those themes via mixed-media works from multiple series. The exhibition, through April 30, including an artist talk from 2 to 3 pm on the 30th, covers three distinct series, Proxemic Boundaries, Plotting Truths, and Reflective Cartography.
The works in Proxemic Boundaries examine our relationship with space and division on a personal and societal level by calling into question the nature of our human desire to define spatial areas and create boundaries, whether through fences around personal property or walls creating borders between countries. While the series Plotting Truths brings into focus the unusual nature of political maps and the spaces we are divided into for power and control through imagery, which juxtaposes the nature of congressional district mapping with the mythical tales of constellations, Reflective Cartography creates spaces of reflection through the controlled application of line work, reminiscent of maps, over the chaos of color.
Lynn Boggess in Solo Exhibit at the Principal Gallery in April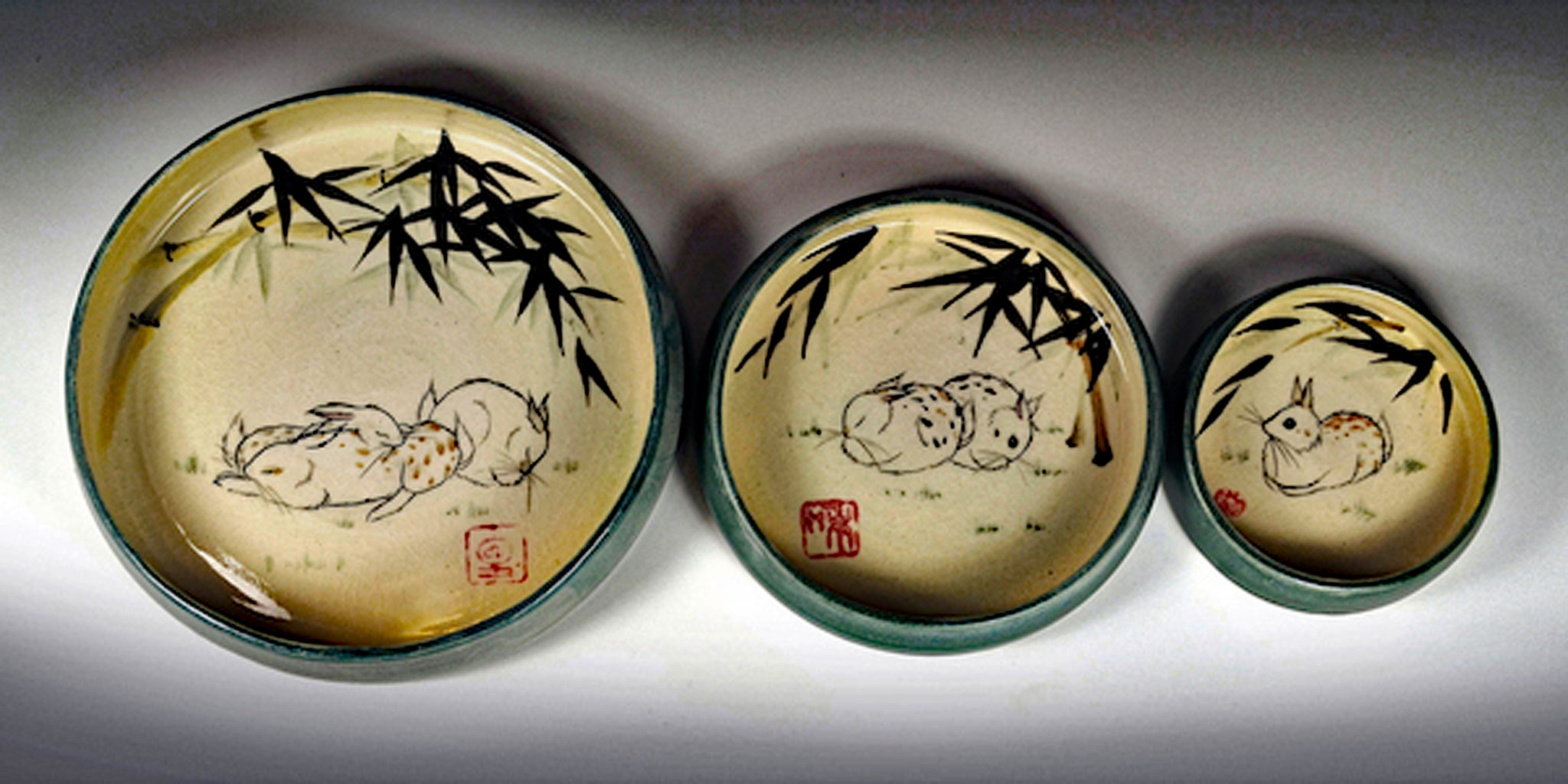 Lynn Boggess, a noted plein-air landscape painter, is the featured solo exhibit artist at the Principal Gallery in mid-April. From the Gallery online description, growing up on a rural farm in Parkersburg, West Virginia, allowed Boggess to roam creek beds and hillsides. Boggess received a BA in Art Education from Fairmont State College in 1978 and an MFA in Painting from Cranbrook Academy of Art in 1980. Boggess was a Professor of Art from 1990 to 2007 at Fairmont State College. He spent years exploring phenomenology and metaphysics in art. Between 1979 and 2000, the artist experimented with various styles, from minimalist abstraction to postmodern-layered imagery. One day in the year 2000, during a break from the studio, Boggess decided to go outside to create nature studies. He picked up a cement trowel on a whim, which led to an entire summer of creative exercises. His goal that summer was to create 100 small paintings to see where his new process would take him. Once those 100 paintings were complete, what began as a diversion had become an obsession.
The Principal Gallery at 208 King Street is open Monday: 12 pm – 5 pm, Tuesday, Wednesday, and Thursday: 10 am – 6 pm, Friday and Saturday: 10 am – 8 pm, and Sunday: 11 am – 6 pm
ICYMI: Alexandria's Nepenthe Gallery Celebrates First Anniversary