Z Environment
Earth Day is April 22. It's Happening Right Beneath Our Feet!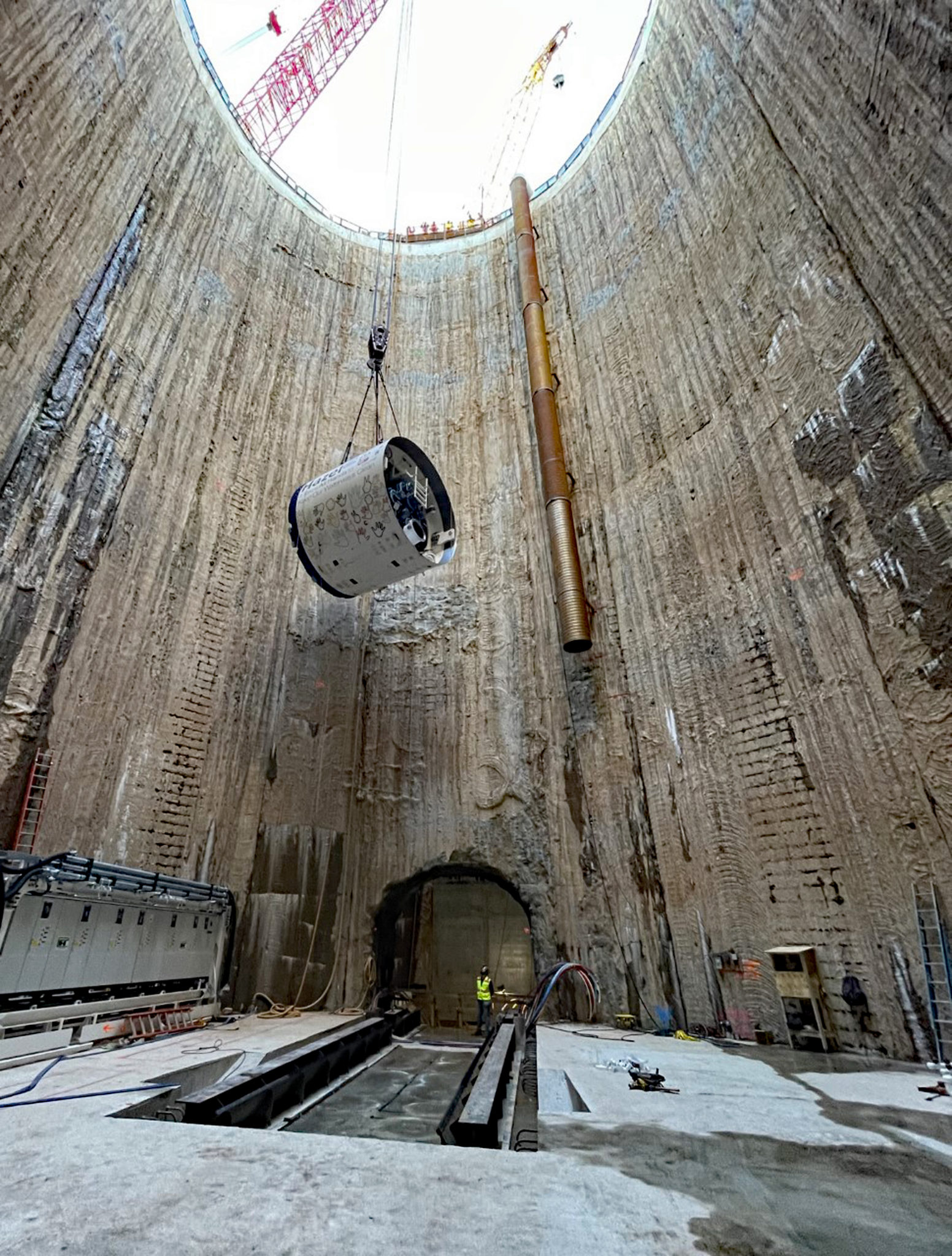 Alexandria, VA – On Earth Day 2023, Saturday, April 22, let's pay homage to a historical environmental project that is literally unfolding beneath our feet. It is, of course, the waterways project of Alexandria Renew Enterprises, or AlexRenew, which has launched a tunnel boring machine (think of a really big drill) that's excavating a 2-mile tunnel from the water treatment plant in the Eisenhower Valley to the Potomac River. The giant drill is named Hazel to honor environmental pioneer Hazel Johnson.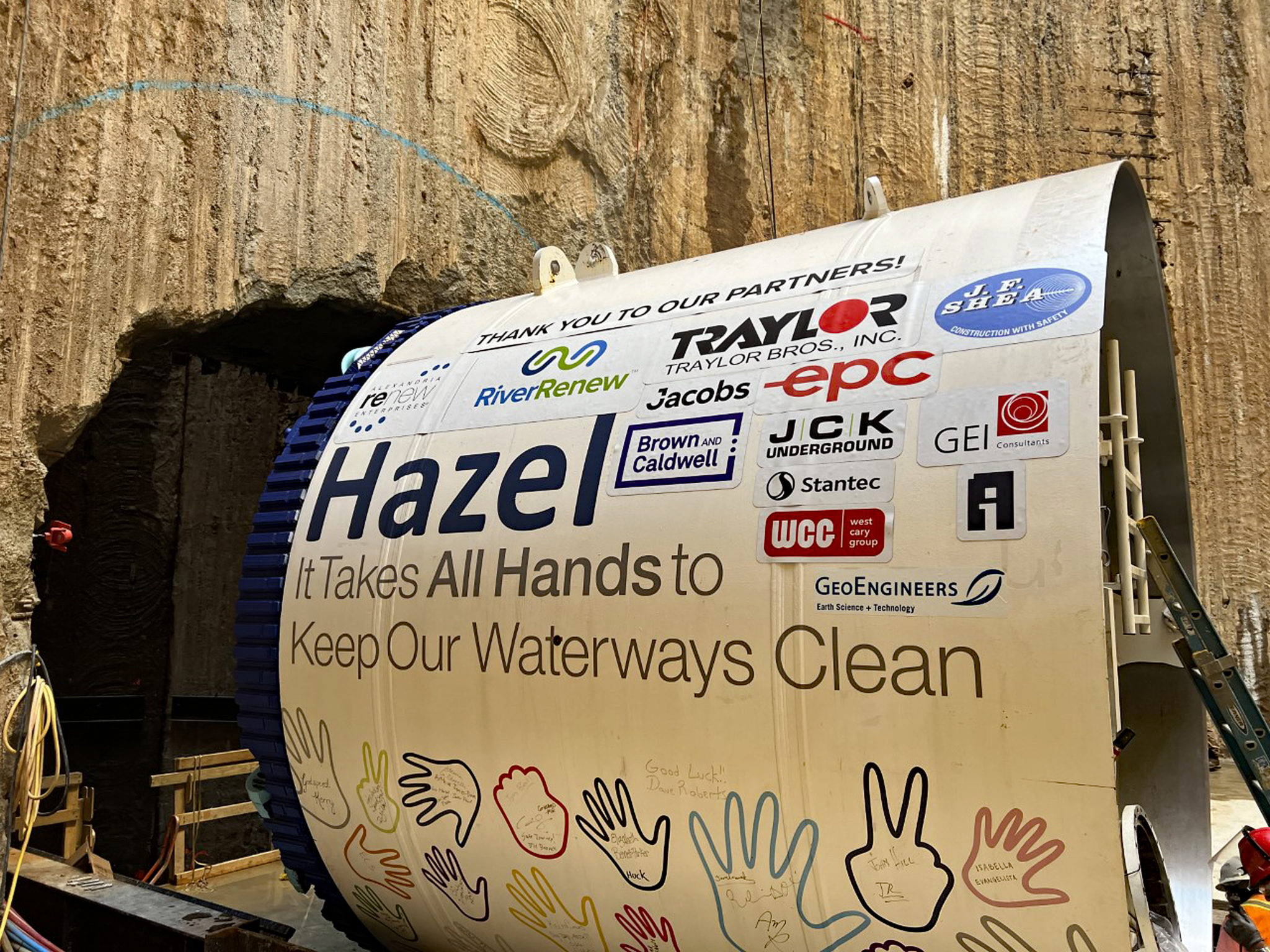 Why, you may ask, is this happening? Inch by inch, Hazel is digging a path beneath Old Town to lay pipes and collect water runoff to divert it to the plant for cleaning before being released into the Potomac River.
Inspired by the Hazel project, renowned local writer John Adam Wasowicz has written Hazel Falls, the sixth book in the author's Old Town mystery series. Following is an excerpt from Hazel Falls, which we provide for your reading enjoyment as we celebrate Earth Day this April. John's book will be released later this year.
An excerpt from Hazel Falls, by John Adam Wasowicz
"Shut it down!" foreman Gary Bailey hollered from his post along Hooffs Run. His gruff voice competed with the on-site hustle and bustle. "Shut it down! Shut it down, now! And call the police."
A yellow excavator had been clearing brush and riprap alongside the creek. Something in the excavator's bucket had caught Bailey's attention.
But no one stopped. Not because they disrespected the site superintendent, but because they couldn't hear him. Gears rattled, machinery moved, vehicles hauled earth, and people milled about the mouth of the shaft into which Hazel had disappeared, preparing to bore a two-mile sewer tunnel beneath the city.
* * *
The water resource recovery facility at the edge of the Eisenhower Valley wasn't supposed to be in a bustling urban enclave.
For years, the facility shared this one-time backwater section of Alexandria with the city jail and a cemetery. It'd taken decades, but over time, the Eisenhower Valley had evolved into a fashionable address in its own right. A Metro station appeared; movie theaters and restaurants opened; the U.S. Patent Office relocated in the heart of the valley, as did the U.S. Courthouse for the Eastern District of Virginia; a Whole Foods opened; condominiums and apartment buildings sprung up; and suddenly one day, the place had become a metropolis rivaling buzzy National Landing to the north in Arlington.
The updated facility, operated by Alexandria Renew Enterprises, or AlexRenew, now housed a celebrity of sorts, an environmental cleansing juggernaut. Her name was Hazel. And she wasn't just some Elon Musk fantasy tunnel-building venture.
She rested fourteen stories deep at the bottom of a hole. She was shaped like a sleek suppository, and the body into which she slid was Mother Earth. She weighed 380 tons and squatted 15 feet wide, making her a boring device capable of creating a tube the width of a super-sized grocery aisle — or perhaps a small grocery store — beneath Old Town.
Naming Hazel after a woman was based on superstition. It began with Saint Barbara, the patron saint of tunnelers and miners. The mammoth mechanical digger took her name from Hazel Johnson, the mother of modern environmental justice.
Twin shafts had been dug close to one another, one with a 72-foot diameter, the other a 40-foot diameter. The massive holes were frosted with a thick sheet of cement. Hazel and her entourage were assembled at the bottom of the holes. The cars attached to her frame measured 450 feet, the length of one and a half football fields, much longer than a queen's train.
Hazel would snake inch by inch under the city like some subterranean glowworm, digesting the earth in front of her and laying pipe in her wake. When completed, these cement tributaries under the city would carry a mixture of rainwater and wastewater back to the treatment plant where it would be stored during extreme rain events until purified and returned to the Potomac River.
Some street poet had planted a sign at the mouth of the gulch into which Hazel descended that read "Hazel Falls."
Nobody leaned too far over the safety railing, and those who navigated around the edge of the precipice dutifully watched their step for fear of falling down the monstrous hole to certain death.
* * *
"Shut it down!" Bailey hollered again. Still, no response. Way too noisy. You couldn't hear yourself think, let alone catch a command to shut down the operation.
Of course, if others had seen what he saw, they'd have stopped in their tracks. Hazel would have been the first to cease operation, probably of her own volition. (The way she sometimes acted, people thought she might have a mind of her own.)
"Listen up, everyone!" Bailey screamed at the top of his lungs while waving his arms wildly. "Shut it down! Call the police!"
This time he got their attention. In an instant, everything stopped. And they stared.
The excavator's bucket held a greedy mouthful of skeletal remains resting atop a mound of dirt chewed out of the banks of Hooffs Run. Other bones lay at the edge of a pile of dirt along the creek. The splattered bones glittered like jewels carelessly tossed by the Grim Reaper. ■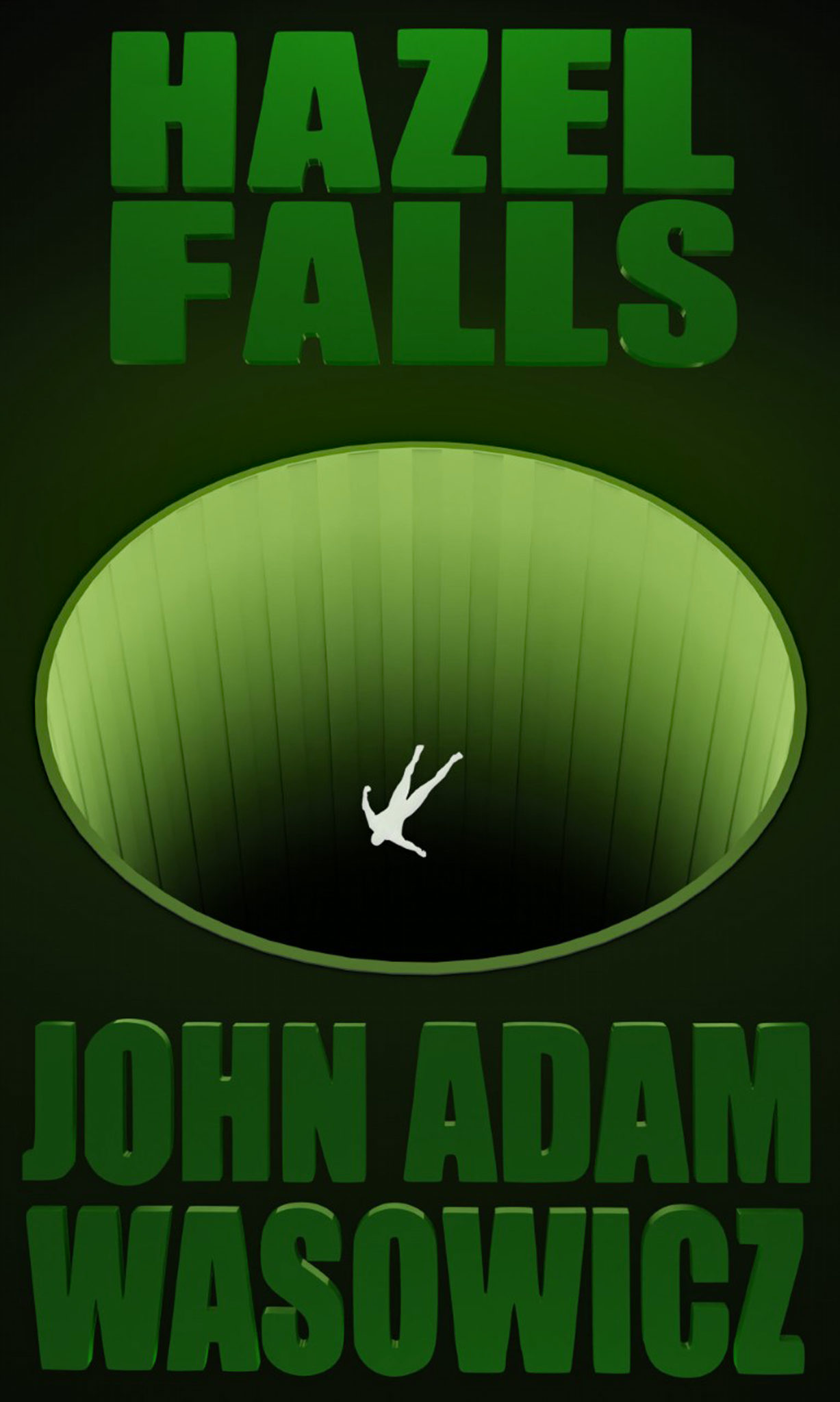 Look for Hazel Falls, by John Adam Wasowicz, this fall and watch for Zebra Literary Editor Ralph Peluso's review as soon as the book becomes available.
ICYMI: Mt. Vernon CC's Joan Gardner Wins National Club Championship