SPORTS
Alexandria Titans Youth Football Prepares Future Stars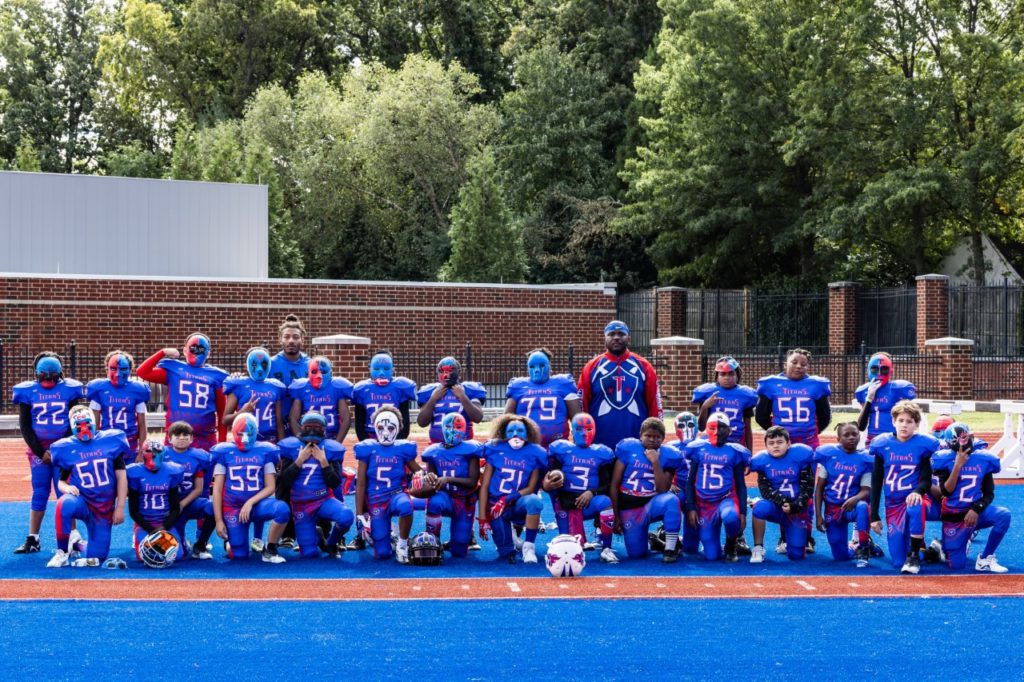 This report has been updated.
ALEXANDRIA, VA – Before a young athlete in Alexandria can experience the roar of a Friday night home football crowd while playing under the bright lights at Alexandria City High School, they first have to learn how to block, tackle, run, pass, and play defense. Alexandria Titans Youth Football (ATYF) is the perfect place to learn these essential skills.
"Typically we get a lot of first-year kids," said ATYF Commissioner Shaun McIntyre (known as Shaun Mac). "Some organizations don't want first-year kids because they don't want to teach the basics. We take the first-year kids because this is the perfect place for you to learn to play football."
ATYF provides youths between four and 13 the opportunity to play tackle football in a safe, fun, and competitive environment (the four- and  five-year-old boys play flag football). Last year, ATYF fielded U8, U10, and U11 teams, although they have fielded more teams in the past. The U10 team made it the conference championship game before falling to a team from Fredericksburg.
That U10 team was coached by McIntyre's brother, Damarcus (known as Coach Jeezy), who has coached youth football for 10 years, including three with ATYF.
"Youth football is a great experience because it gets kids ready for playing at a higher level," Damarcus said. "Outside of football, it teaches the kids discipline, being part of a team, and being part of something bigger than themselves."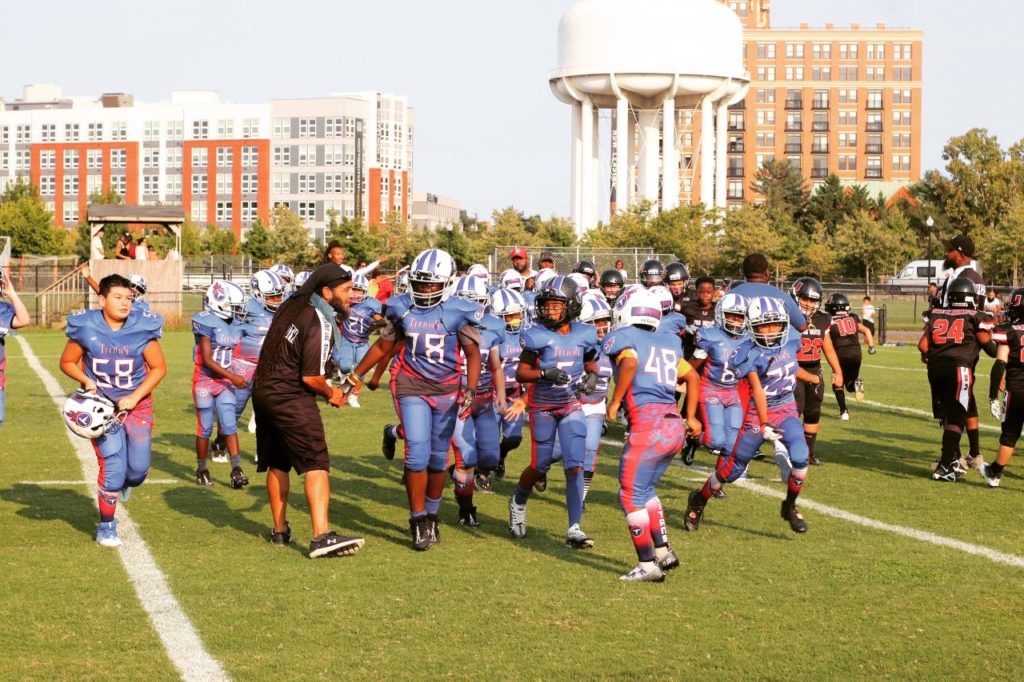 Shaun said that the ATYF is a member of the Virginia American Youth Football Alliance, one of the largest youth football programs in Northern Virginia. They play teams from Woodbridge, Manassas, Spotsylvania, and Fredericksburg. McIntyre said that ATYF has also occasionally played non-conference games against teams from Maryland and the District of Columbia.
Although the season runs from August to October, he said that the ATYF remains busy in the off-season.
"Right now, we're doing off-season training," he explained. "We work on the kids' agility, teach them the proper three-point stance, how to run with the football, and how to catch the football. And we do a lot of conditioning."
Damarcus told The Zebra that ATYF aims to teach skills that extend beyond blocking, tackling, passing, and catching.
"In the urban community, we have kids that at risk of being obese or being in an unhealthy health cycle," he said. "Youth football gives the kids an opportunity to work out all year round. And we show kids that they don't have to be on an electronic device all the time. They can learn real social skills being outside."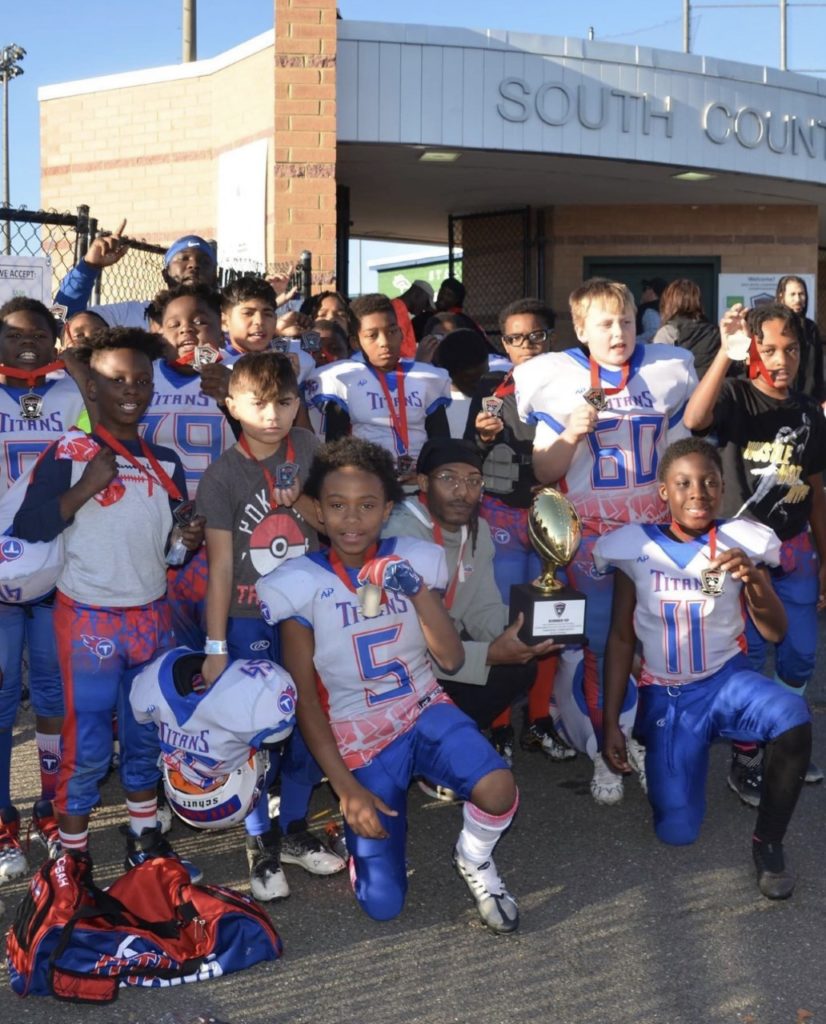 The cost is $250 per athlete, which covers equipment rentals, uniforms, and to help defray the costs of field rentals and referees. He added that all of the coaches have been certified by USA Football's "Heads Up" tackling program, which teaches players to remove head-to-head contact in tackles in order to reduce concussion-related injuries.
"Youth football doesn't get a big spotlight in the Alexandria area," Shaun said. "It feels like the main focus typically goes to soccer and baseball. We have a lot of kids who love football, but it sometimes gets forgotten about in this area."
ATYF aims to fill that gap.
"We preach about team bonding. Team chemistry. How to be a good member of a team," he added.
The ATYF can be reached at titans_swordboyz11u on Instagram. Donation opportunities are available on the team's website.
Belle Haven Country Club Employee Langston Frazier Selected for PGA Leadership Development Program