Animal Heroes
Ceremony Honoring 6 Animal War Heroes Held in DC Last Month
Honorees awarded Medals of Bravery and Distinguished Service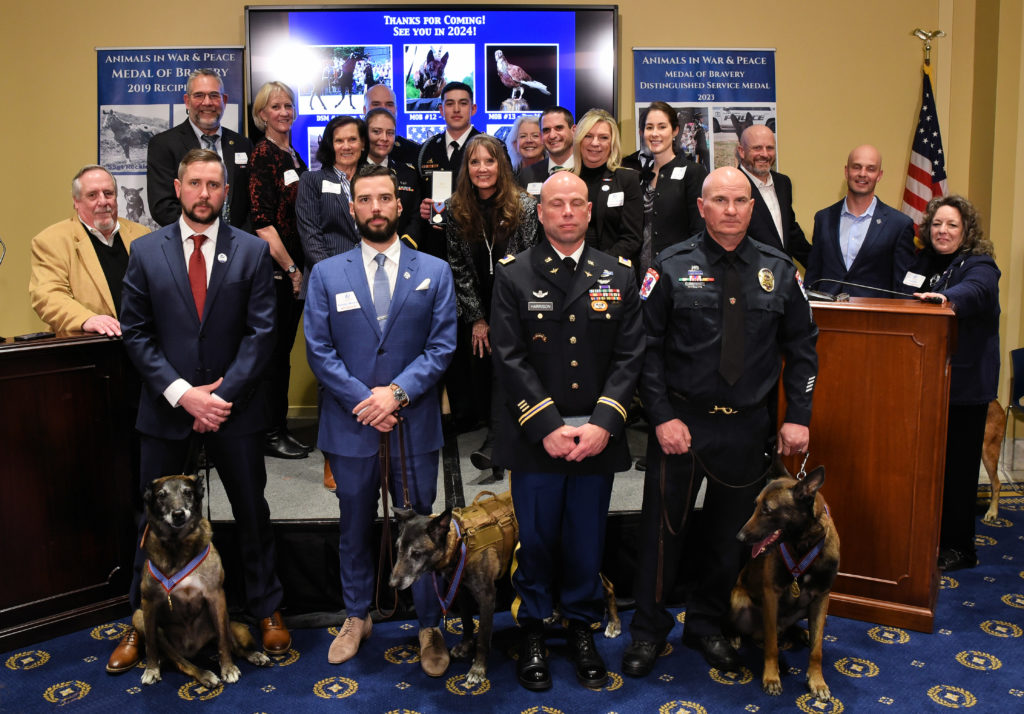 WASHINGTON, DC – Last month in Washington DC, six animal war heroes were honored in the third annual Animals in War & Peace Ceremony. The ceremony was held in the Rayburn Office Building of the U.S. Capitol and five members of Congress attended.
The Animals in War & Peace Medal of Bravery was awarded to one pigeon and four canines that served in past wars (posthumous) representing U.S. military services. The 2023 heroes are The Mocker (WW1 pigeon); K9 Jafar, Baytown, TX Police Dept (alive); MWD Paco P352, U.S. Army (alive); MPC Kay, 75th Army Ranger Regiment; and MPC Shimanski, Marine Corps Special Operations Command (alive).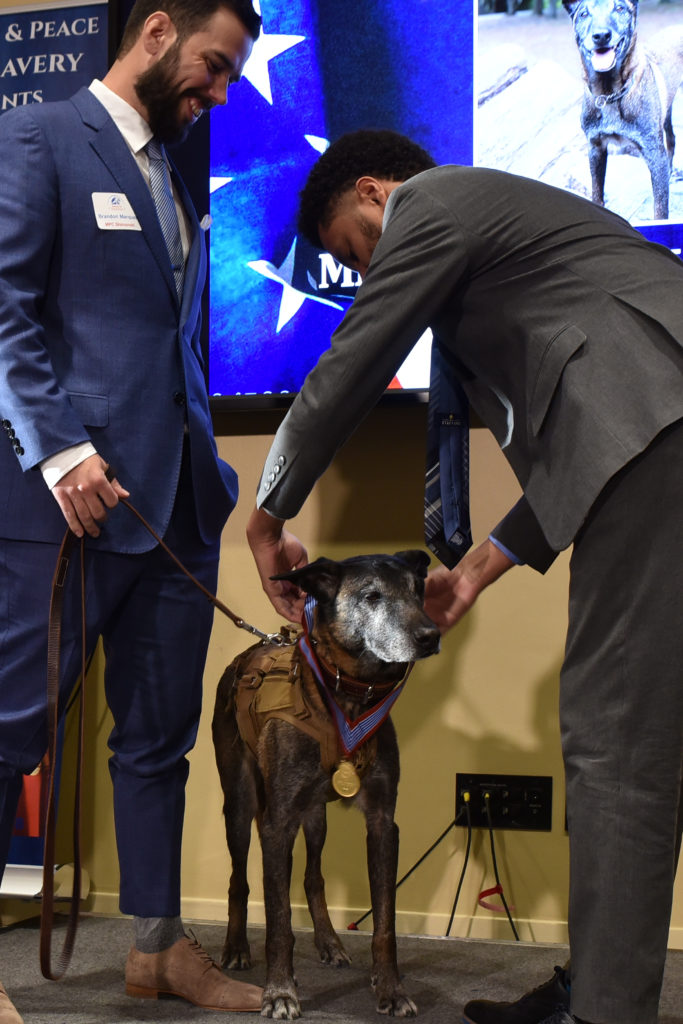 The Animals in War & Peace Distinguished Service Medal was awarded to a horse named Sgt. York, U.S. Army Caisson Platoon (alive). Sgt. York is distinguished by his exceptionally meritorious service to our nation in a duty of great responsibility.
U.S. House of Representatives Julia Brownley (CA) introduced and welcomed guests. U.S House of
Representatives Gus Bilirakis (FL), Don Bacon (NB), Maxwell Frost (FL) and Mike Quigley (IL) awarded medals to the honorees.
U.S. House of Representative Chaplain, Reverend Dr. Margaret Grun Kibben offered the invocation and participated with medal presentations and a blessing of the animals.
Nominations are now being accepted for the 4th Annual Medal Ceremony, tentatively scheduled for
March 2024. Click HERE for the nomination form.
Animal Bios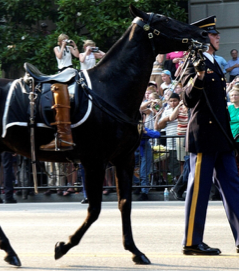 SGT YORK: Army Caisson Platoon – Military Working Equine
Sgt York served 25 years as one of the Caisson Platoon's most important and storied MWEs. He became a Caparisoned Horse (Cap Horse), a riderless horse that symbolizes an officer's final ride in battle, where empty
boots are faced backwards in the stirrups. He was the Cap Horse in President Ronald Reagan's funeral, and countless other dignitaries. In 2004, he was selected as Horse of the Month by the U.S. Trotting Association.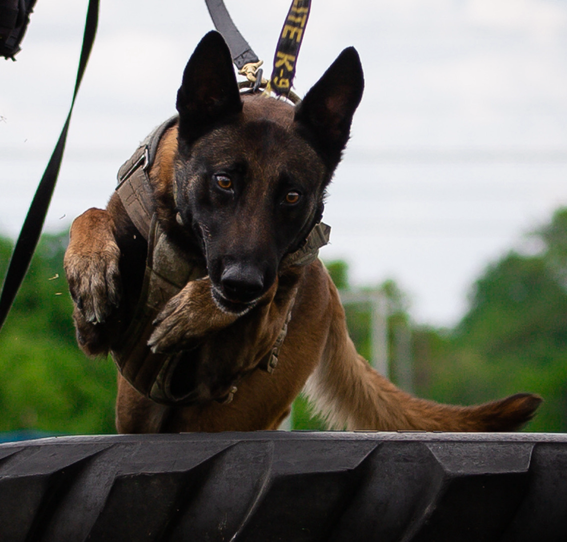 K9 JAFAR, Baytown Police, TX, Multi-purpose SWAT, Narcotics Detection, Patrol
Jafar and his partner were called-up to a barricaded armed suspect situation where a suspect was
reported to have piles of weapons and was firing shots from a handgun into his neighbors homes. After an eight-hour standoff, K-9 Jafar was deployed into the residence, which had been heavily tear-gassed. Jafar located the suspect hiding in a pantry with two small dogs. Jafar apprehended the suspect, who in
turn grabbed Jafar by the head holding his muzzle closed as the cover officers moved into the residence and apprehended him without further violence.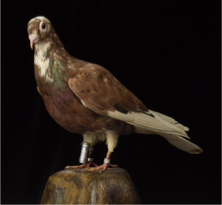 THE MOCKER, WWI, U.S. Army Signal Corps, Homing Pigeon
During the Battle of Saint-Mihiel in Sept 1918, Mocker arrived with a message from the frontlines, despite his right eye having been destroyed by a shell fragment and his head a mass of clotted blood. Thanks to Mocker"s flight, the German artillery guns were silenced in only 20 minutes. Even with the loss of an eye, Mocker continued to fly once he healed, eventually credited with carrying 33 messages during the war.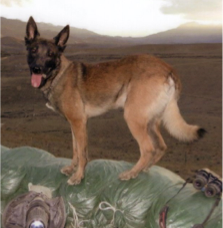 MWD PACO P352, U.S. Army, Afghanistan
Deployed to Afghanistan in October 2012 in support of Operation Detachment Alpha/Special Operations Task Force. Paco led the unit during night raids on villages in extremely hostile territories, positively identified 33 IEDs during different missions. He was wounded with shrapnel but returned to duty after being treated for injuries. Upon returning to duty, Paco led a 30-truck convoy 20-miles during an evacuation that was constantly fired upon with small arms and rocket propelled grenades. He found 19 IEDs during this 24-hour exfil alone.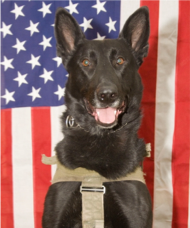 MPC KAY, 75th Army Ranger Regiment, Afghanistan/Iraq
MPC Kay served from 2007–2011 as a Multi-Purpose Canine trained in apprehension, tracking, explosive and article detection, area searches, and hunting down fleeing insurgents. MPC Kay successfully completed over 200 Special Operation nighttime raids, over 75 day operations, and apprehended several high-profile Al Qaeda and Taliban leaders during his four deployments. Additionally, Kay located an important phone sim card that
was thrown by a high value target during a raid that was the key that unlocked a new web of leaders in a specific terror cell.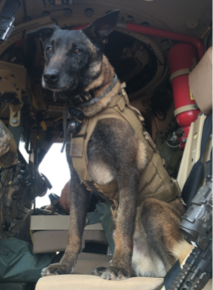 MPC SHIMANSKI, MARSOC, Afghanistan/Iraq/Jordan/Somalia
MPC Shimanski served 4 tours in 7 years. During one operation in Sangin, Afghanistan, the Team Chief was fatally wounded. Shimanski, his handler, and two other members of the unit rushed to the point of injury. Under extremely heavy enemy direct and indirect fire, regardless of his own safety, MPC Shimanski exited the vehicle with his handler to begin establishing a safe path to their wounded teammate and the surrounding area. The team cleared two helicopter landing zones to evacuate their team member. MPC Shimanski preformed to the highest standard, under gravely dangerous conditions, without error.
Alexandria Lawyer Featured in Critically-Acclaimed Documentary Film