At Z Movies
Alexandria Lawyer Featured in Critically-Acclaimed Documentary Film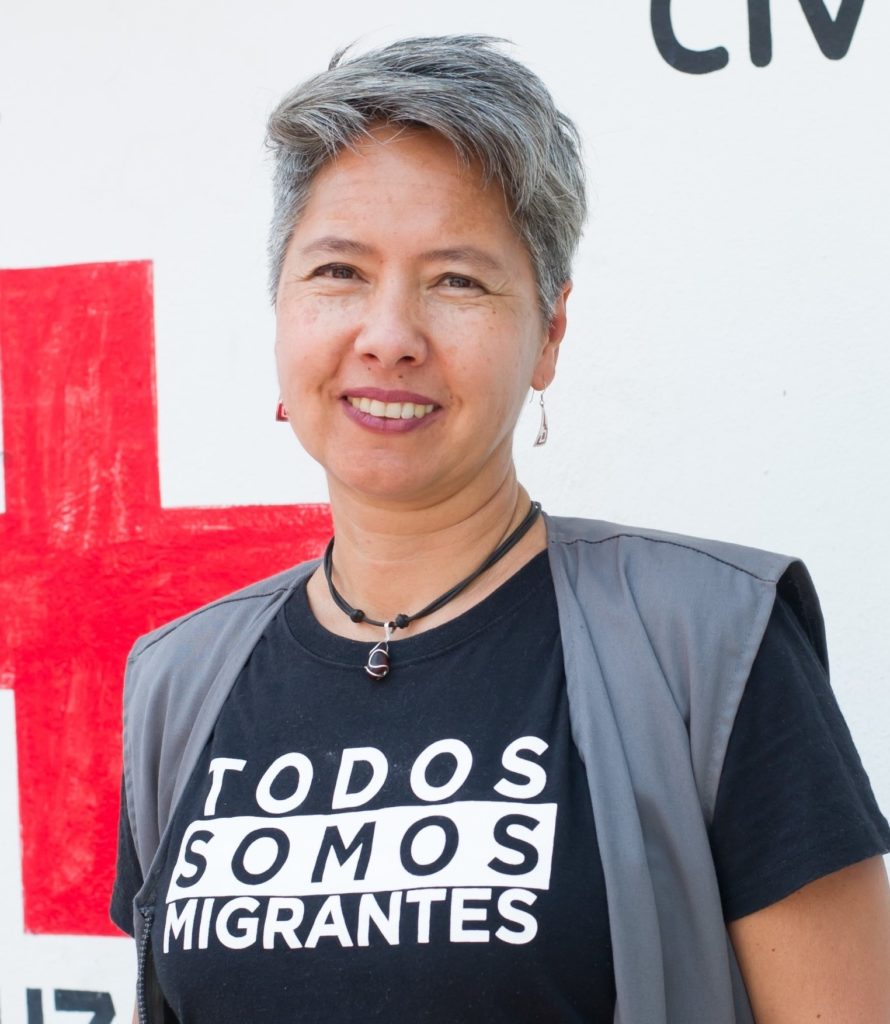 ALEXANDRIA, VA – In January 2017, lawyers rushed to U.S. airports after the Trump administration blocked nationals from seven Muslim-majority countries from entering the United States. Their efforts drew worldwide attention as they camped out in terminals and provided free legal help.
Much less publicized were the efforts of attorneys on the southern border, working with the thousands of migrants attempting to enter the United States amid shifting asylum laws. A new documentary film, "Las Abogadas" ("The Lawyers"), shines a light on the efforts of four women immigration attorneys who provided legal services, guidance, advice, and compassion to migrants attempting to enter this country from Mexico during the Trump administration and into the Biden administration.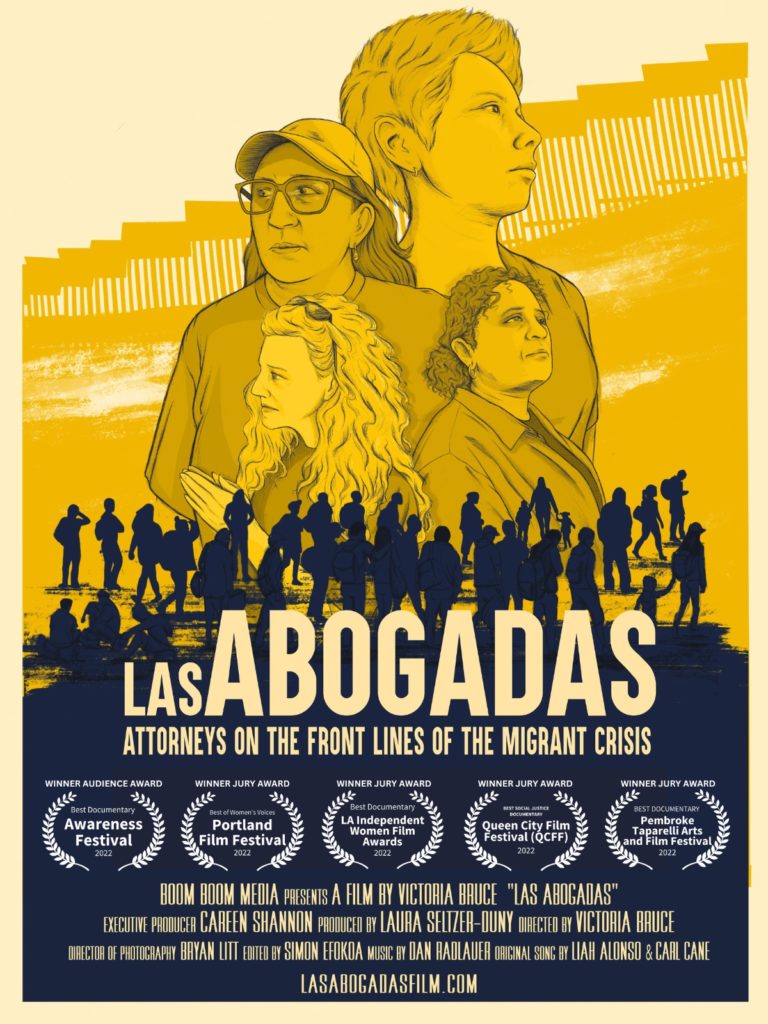 One of the attorneys featured in the film is Rebecca Eichler. In 2015 Eichler closed her Alexandria-based immigration law practice and embarked on a year-long odyssey with her husband and their two teenage children. Their journey from Alexandria through Central America was chronicled in "The Year We Ruined Our Lives," a travel memoir written by her husband.
Eichler, who now lives in San Miguel de Allende, Mexico, has fond memories of 20 years spent in Alexandria.
"We started renting a house on East Mason Avenue, over in Rosemont/Del Ray, and then bought our house on Colonial Avenue," Eichler said. "Our kids went to Mt. Vernon Elementary School, and my office was near the Trader Joe's."
The 95-minute film highlights Eichler's efforts in 2018, when she and another attorney, Charlene D'Cruz, met a caravan of five thousands migrants in central Mexico and provided legal advice, working out of Eichler's bright yellow VW van.The documentary then flashes forward to 2019, as Eichler and D'Cruz work out of an office in Brownsville, Texas, just across the border from Matamoros, Mexico, where thousands of migrants are waiting for their asylum petitions to be heard.
It shows Eichler preparing migrants for their asylum hearings, traveling into the migrant camps to provide on-the-ground advice, and journeying to a migrant shelter in Mexico that treats people who have lost limbs after falling from La Bestia – the infamous freight train on top of which many indigent migrants ride on their journey to the U.S. border.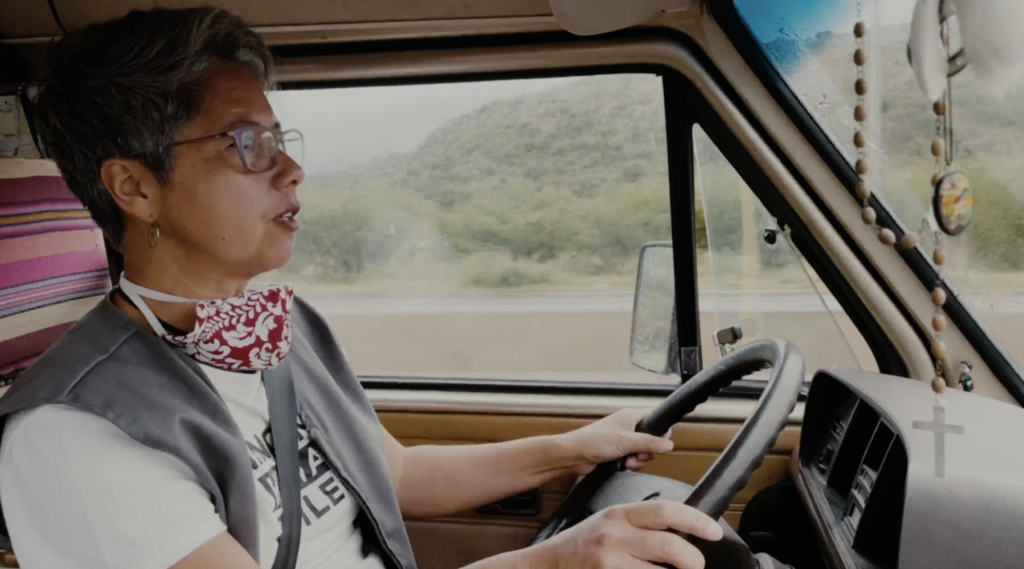 Eichler said her reason for participating in the film was simple.
"The immigration crisis is not going away," she explained. "We are hoping to bring some awareness to the issue, to inspire people to take action. There is so much that you don't know is possible until you see someone doing it."
The film shows the attorneys celebrating victories, including when U.S. immigration authorities finally allow a 52-year old woman who is going blind to enter the United States, so that she can receive medical treatment to save what remains of her sight. And it shows the same attorneys struggling with policies and bureaucracies that they view as inhumane, arbitrary, and unlawful.
Also prominently featured in the film are attorney Jodi Goodwin, who focuses on reuniting separated families, and attorney Mulu Alemayehu, who offers legal assistance to African migrants. The film also introduces the audience to several migrants as they navigate the asylum system.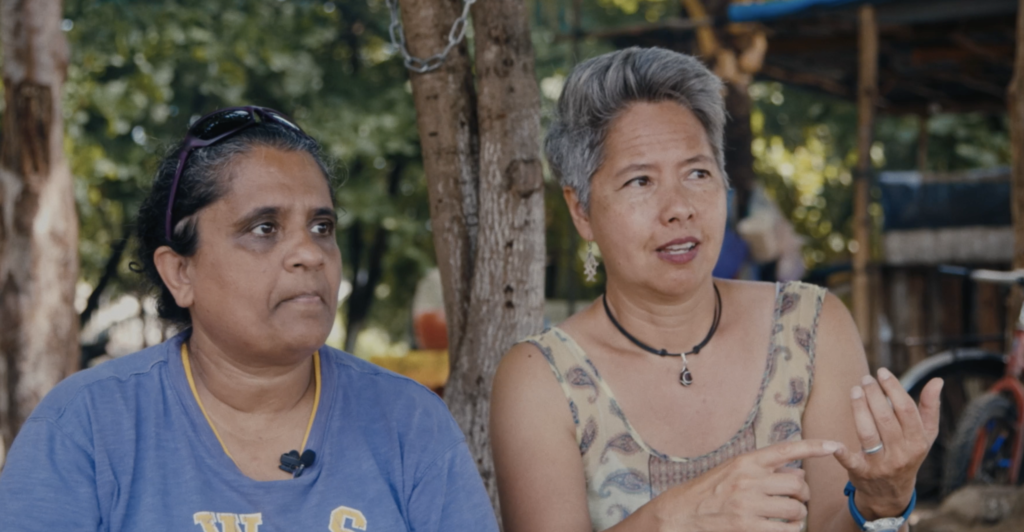 "Las Abogadas" has already garnered critical praise, winning awards at several film festivals. It will be shown on April 26 and April 28 at the E Street Cinema in Washington, DC, as part of the DC International Film Festival's Justice Matters lineup, which features "stories of people coming together to defend democracy, empower communities and to stand up and fight for their rights and the rights of others."
Eichler's hope is that, after seeing the film, viewers are inspired to act.
"The United States is disregarding its history of being the beacon of hope for people in the world," she said. "People at the border are being used as pawns in a political power game. There are so many immigration rights organizations in this area that need help, assistance, and financial donations."
Alexandria, with its history of welcoming migrants, she added, offers the opportunity to assist in another way.
"This community has so many migrants living amongst us," she said. "Seeing them, acknowledging them, and supporting them is so important."
Alexandria's Poet Laureate Hosting National Poem in Your Pocket Day April 27