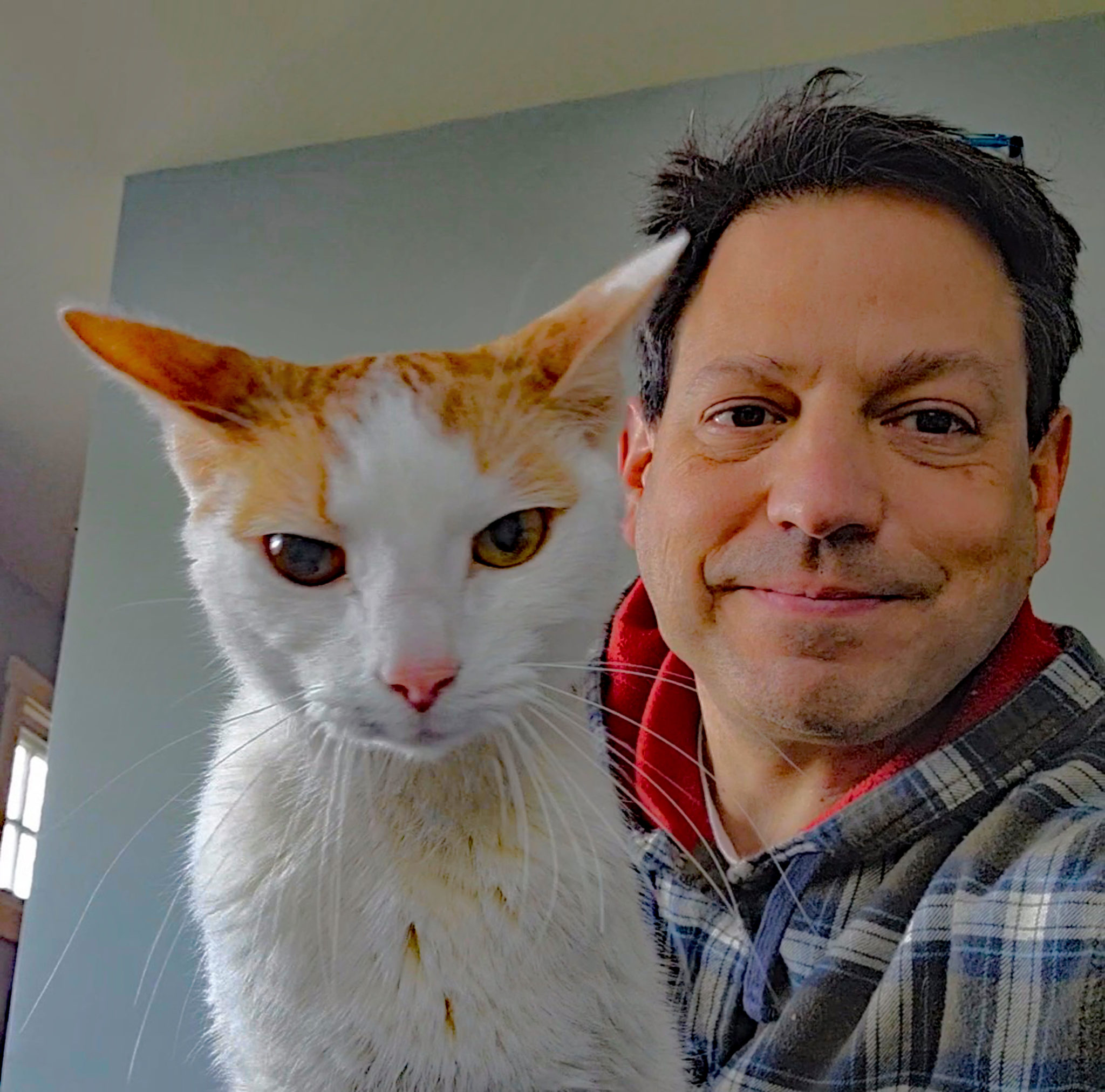 Alexandria, VA – State Senator Scott Surovell (D-36th) and his wife Erinn Madden thought they had a full house already. The Tauxemont couple has four children, Eva, Leia, Mara, and Colin, plus three cats and two dogs.
But that number grew in March when Surovell was walking near the intersection of West Boulevard Drive, Wellington Road, and the George Washington Memorial Parkway. He recalled it was about 10:30 pm when an SUV "pulled up, stopped, and rolled down its window. The driver pulled out a black duffel bag, started tussling with it, and threw a white cat out the window.
"I took a picture of the jerk's car…but it was too dark to get a clear shot of his plate before I realized what was going on," Surovell reported on Next Door.
So what did our animal-loving state senator do? He called his wife. Together they brought the injured feline, a neutered male, home to care for him. The Suroveils have spent around $2,000 on the cat they have named Leo, getting him shots, tests, and medication.
Surovell said Leo's eye was discolored when he first rescued him. As of Easter weekend, he still had an eye problem, so Leo has an appointment with a cat ophthalmologist.
The Surovells were able to eliminate their greatest worry, that Leo might have FIP or Feline Infectious Peritonitis. As for Leo's future, Surovell told Zebra, "I think we're keeping him. My kids have become attached to him, and he's very affectionate."
How long that future was the question. The Surovells learned from the vet that Leo has kidney failure. But for as long as he has, this loving family will care for him.
Editors Note: Unfortunately, Leo did not get to spend much time as a Surovell. As Zebra was going to press, Surovell emailed that Leo passed away about a month after he was abandoned. The vet diagnosed him with kidney failure, a heart murmur, and other problems, and he had stopped eating.
"He was a sweet little cat, and we became very attached to him in the short time we knew him. I'm glad we were able to make his last month better instead of living in the woods," Surovell wrote.
ICYMI: Galactic Panther in Old Town Alexandria Hosts Opening Reception for Contemporary Art Exhibit April 22