Citizens' Corner
Community News
First Responders
"Happy to Learn This Was a Drill" Says A Lady in Alexandria about the Dummy Hanging Off Woodrow Wilson Bridge on Monday, May 1
Alexandria Fire Department's Rescue Challenge Causes Panic Due to Practice Dummy on Woodrow Wilson Bridge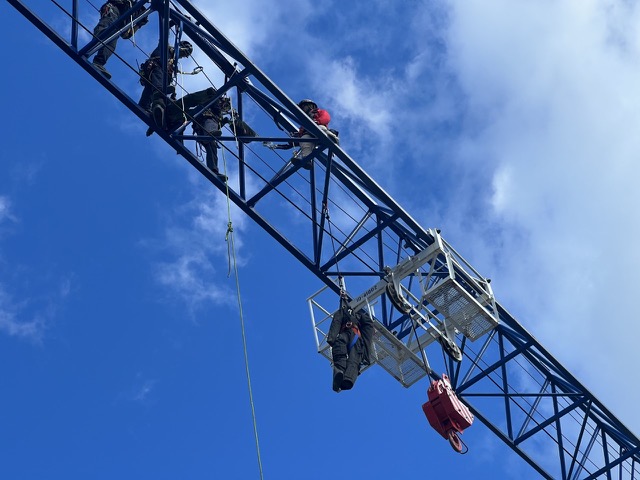 Alexandria, VA – Alexandria residents took to social media on May 1st to discuss a frightening sight at Jones Point. Michael on Nextdoor asked, "Did someone die at Jones Point this morning? There appeared to be someone hanging from the Woodrow Wilson Bridge.." Luckily, residents soon were able to clarify that the "person" they saw hanging under the bridge was a training dummy being used in a joint exercise carried out by local first responders. "Happy to learn this was a drill," said Diane on Facebook.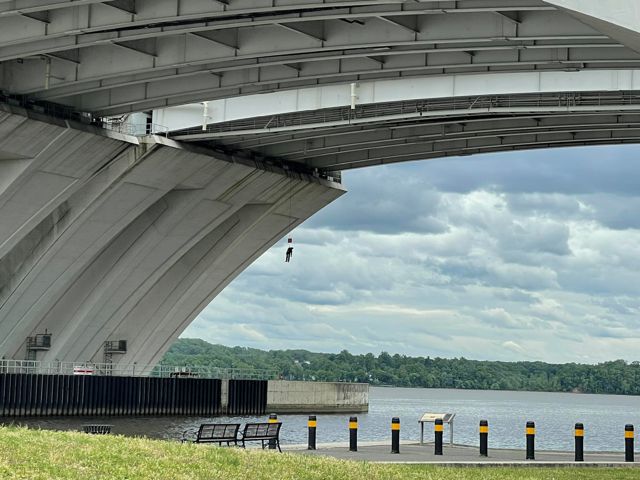 According to Alexandria Fire Department Senior Public Information Officer Raytevia Evans, the training was part of Rescue Challenge 2023. This is a yearly exercise in which local first responders from across the region join forces to practice, share expertise, and network across the first responder community. "This type of training allows first responders to put their specialty skills to use by training them in various scenarios in a controlled environment so they can improve their skills, share knowledge, and learn new techniques," said Evans. More than 10 public safety agencies from the area, including Alexandria, Arlington, and Fairfax participated in the annual Rescue Challenge.
Evans then went on to say that the scenario under the Woodrow Wilson Bridge was to simulate a report of an explosion with multiple employees unaccounted for within the bridge's superstructure.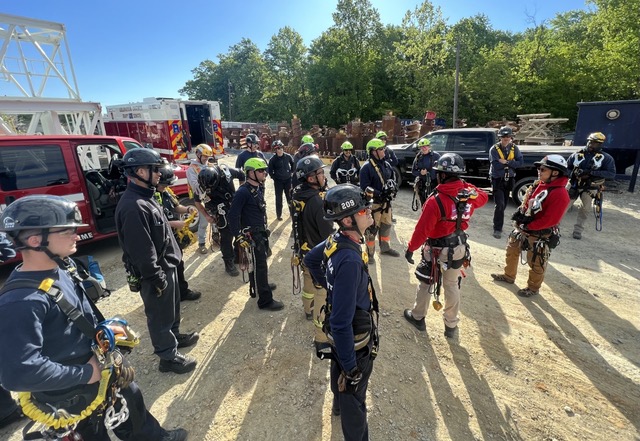 Many comments on social media showed surprise at learning about the training. However, Evans said that the Alexandra Fire Department, along with the other regional fire and EMS units taking part in the challenge, alerted the public to the Rescue Challenge. They did this via social media and hard copy notices posted in the area of the exercises. They also alerted 911 dispatch (DECC) in case concerned residents contacted them.   
The Rescue Challenge is a week-long event with scenarios happening in different locations across the region. Alexandria City is coordinating and hosting this year's Rescue Challenge and will do so again in 2024. The host of the challenge rotates between area fire and rescue departments every two years.