School News
Dr. Melanie Kay-Wyatt is the New Permanent Superintendent for Alexandria City Public Schools
New Superintendent emerged from a group of five finalists who were culled from a pool of 35 applicants.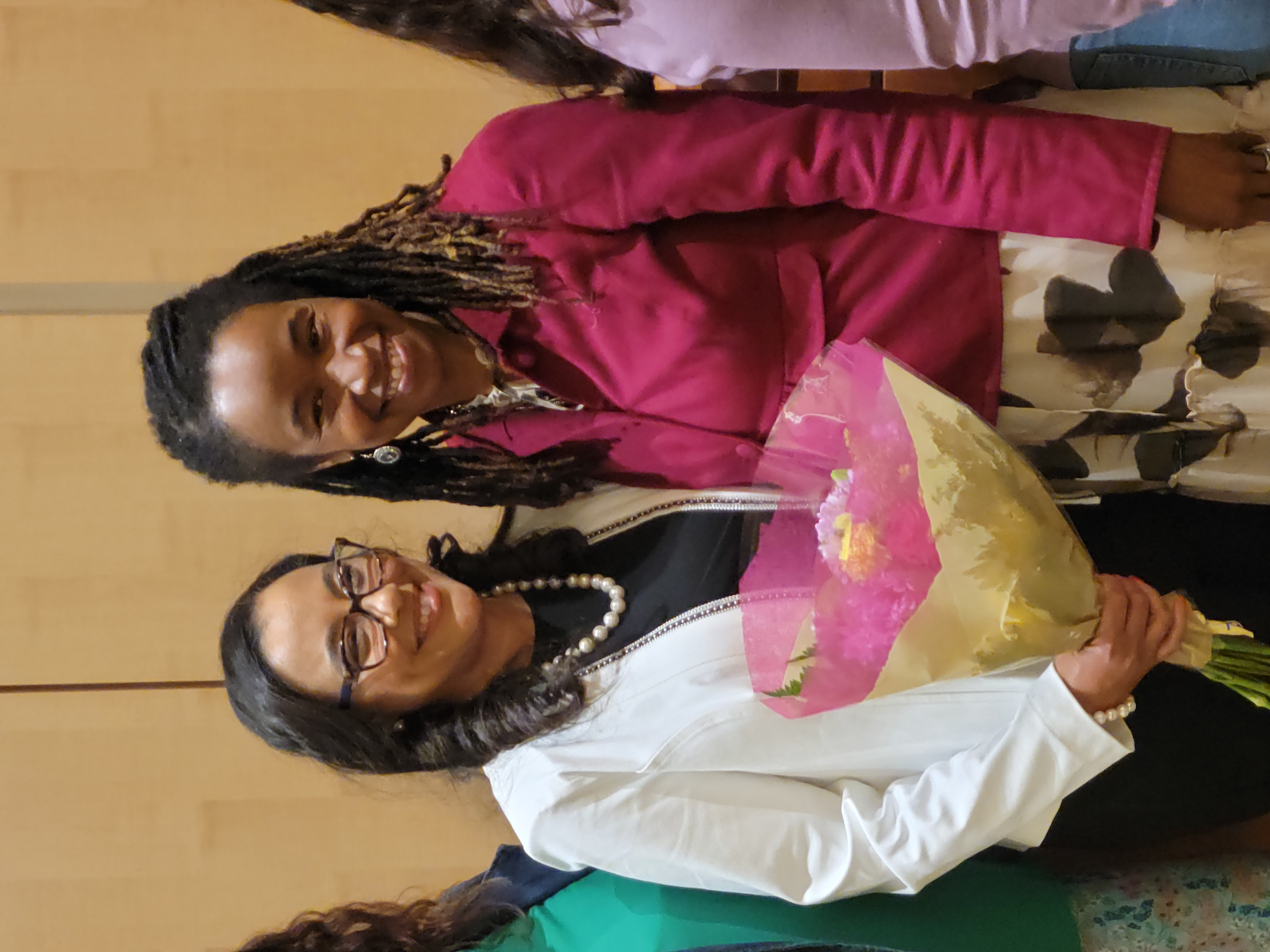 ALEXANDRIA, VA – Dr. Melanie Kay-Wyatt, who has been serving as the interim Superintendent for the Alexandria City Public Schools since last September, was named as the permanent Superintendent by the ACPS at its Board meeting Thursday night. Meagan Alderton, Chair of the ACPS School Board, noted that Dr. Kay-Wyatt is the first Black woman to lead ACPS as its permanent Superintendent, and acknowledged her efforts since last year: "We thank her for digging in and stepping up to do this job at a time of uncertainty, at a time of difficulty, at a time when we see people leaving the profession in droves. She did not run; she stayed, she dug in, and did it with a smile."
A consultant hired by ACPS who met with 19 stakeholder groups and received feedback from over 2,000 survey participants reported that the major issues facing Dr. Kay-Wyatt include aging buildings, effective and timely communication, equity, needing to update the technology infrastructure, and standardization of curriculum and programs across the elementary schools.
Dr. Kay-Wyatt acknowledged these challenges, but also focused on the opportunities: "I look forward to continuing the work that is ahead of us, for our students, for our staff, and our greater community. The work we do is hard, but when we come together, everything is possible, with your impact and your passion."
The appointment of Dr. Kay-Wyatt concludes a process that began with ACPS engaging a national search firm; soliciting feedback about the assets and challenges in the school division and the ideal characteristics needed in a permanent superintendent; and discussions with various constituencies including high school students, school staff, the Alexandria PTA Council, city staff and leaders and community groups and leaders. Dr. Kay-Wyatt emerged from a group of five finalists who were culled from a pool of 35 applicants.
https://twitter.com/ACPSk12/status/1654271616736477185?s=20
Dr. Kay-Wyatt holds a bachelor's degree in business administration from Mary Washington College, a Master's in Science in Education from Old Dominion University in addition to a Master of Education in Educational Leadership from the University of Mary Washington. Her doctorate from Virginia Commonwealth University centered on an evaluation of early literacy groups and she has extensively researched Title I schoolwide and targeted assistance programs' impact on schools.
Dr. Kay-Wyatt started her career as a special education teacher in Culpeper Middle School and then went on to Fredericksburg, Va., where she later advanced to serve first as a middle school assistant principal followed by a principalship at Walker-Grant Middle School. She also has extensive experience as an adjunct professor at the College of William & Mary and Shenandoah University where she provided instruction on classroom management techniques and human resource leadership with a focus on school improvement.
Prior to being named as interim Superintendent, Dr. Kay-Wyatt was the ACPS Chief of Human Resources. She now assumes permanent responsibility for serving more than 15,700 students who hail from more than 119 countries and speak 124 languages, spread across 18 schools, including two middle schools, two K-8 schools, one pre-K school and Alexandria City High School. She reflected on the historic nature of her appointment: "Sitting in this room with colleagues and students who look like me, it is truly an honor to serve as the first Black woman permanent Superintendent for ACPS."
During Thursday's meeting, Dr. Liza Burrell-Aldana, principal at Mount Vernon Community School, was recognized as the 2022-23 Principal of the Year by both ACPS and The Washington Post. ACPS also named George Mason Elementary School's Nathan Hershberger as the 2022-23 ACPS Teacher of the Year.