Events Calendar
Good Food for a Good Cause: ALIVE! Hosting Alexandria Community Cookouts This Month
Meet city leaders and first responders in a relaxed atmosphere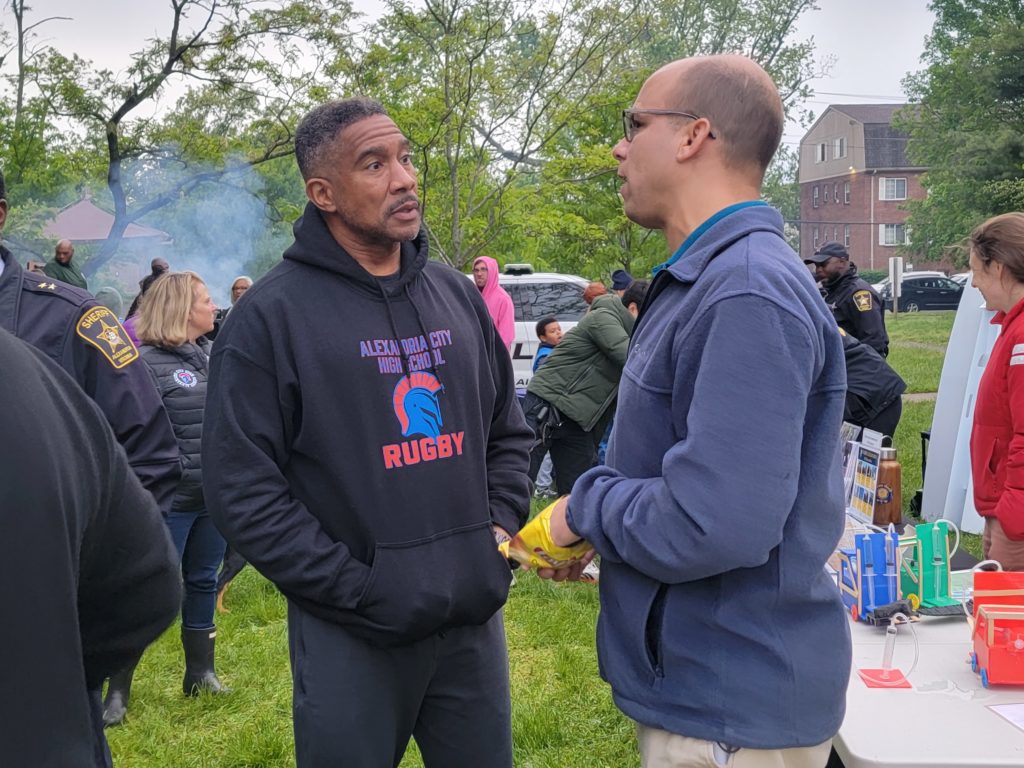 ALEXANDRIA, VA — ALIVE!'s Community Cookouts are here again!  The first Alexandria Community Cookout was held Tuesday, May 2, at Foxchase Apartments, on Taney Avenue.  Attendees enjoyed hot dogs, burgers, and giveaways while meeting representatives of city government, first responders, and several community organizations.  They also received information about resources and city services for youths and families.
As Vice Mayor Amy Jackson observed: "With each cookout, I am seeing more and more community engagement! It was a cold afternoon, but it warmed my heart to see my old childhood stomping grounds of Foxchase and its residents come out to the Taney Avenue Park . . . for great music, food, and fellowship. This bouncing BBQ event (that initially our APD [Alexandria Police Department] in partnership with other city departments began as a way to re-engage with residents as social distancing rules started slacking off post-pandemic times) continues to build momentum, be successful, and impress upon our city leadership how important it is to be in the community to hear our residents and build those relationships as we continue to learn what needs improving as our city moves forward and recovers from Covid-19."
Vice Mayor Jackson added, "Come out to the next one on Friday! Bennie's [Officer Bennie Evans] burgers are the best! "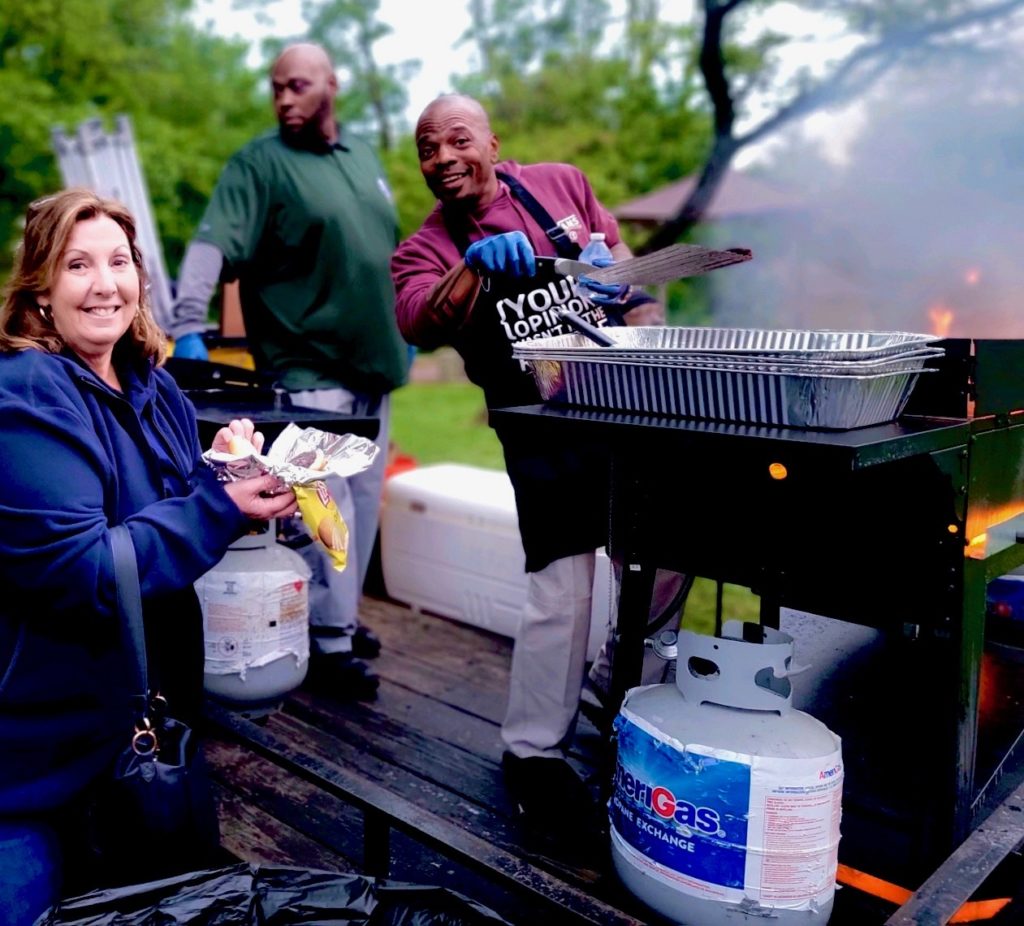 All cookouts will be held from 6 -7:30 p.m. on the dates below. Vegetarian options are available.  Each cookout will be held the next day if postponed due to rain.
Cookout Schedule
Friday 5/5 Casa Chirilagua
Tuesday 5/9 Brent Place
Thursday 5/11 Southern Towers
Tuesday 5/16 Hill Wood
Thursday 5/18 South Port Apts
Tuesday 5/23 Adkins Housing
Thursday 5/25 Mt. Vernon Rec Field
ALIVE! will have a table at each event. There, the organization distributes information about its services and upcoming food distributions. Interested in helping staff the ALIVE! table at one of these events? Please stop by to learn more.
Learn about the next cookout and how to get involved at alive-inc.org. Sign up to volunteer at alive-inc.org/we-need-volunteers-alexandria-va/
About ALIVE!
ALIVE! is the oldest and largest private safety net in the City of Alexandria, VA dedicated to fighting poverty and hunger. An interfaith nonprofit organization founded in 1969, ALIVE! has 50 member congregations.