Senior Living
Seniors
Mary Lee Anderson, Others Honored for Service to Alexandria's Seniors
The 2023 Excellence in Aging Awards was held at City Hall May 9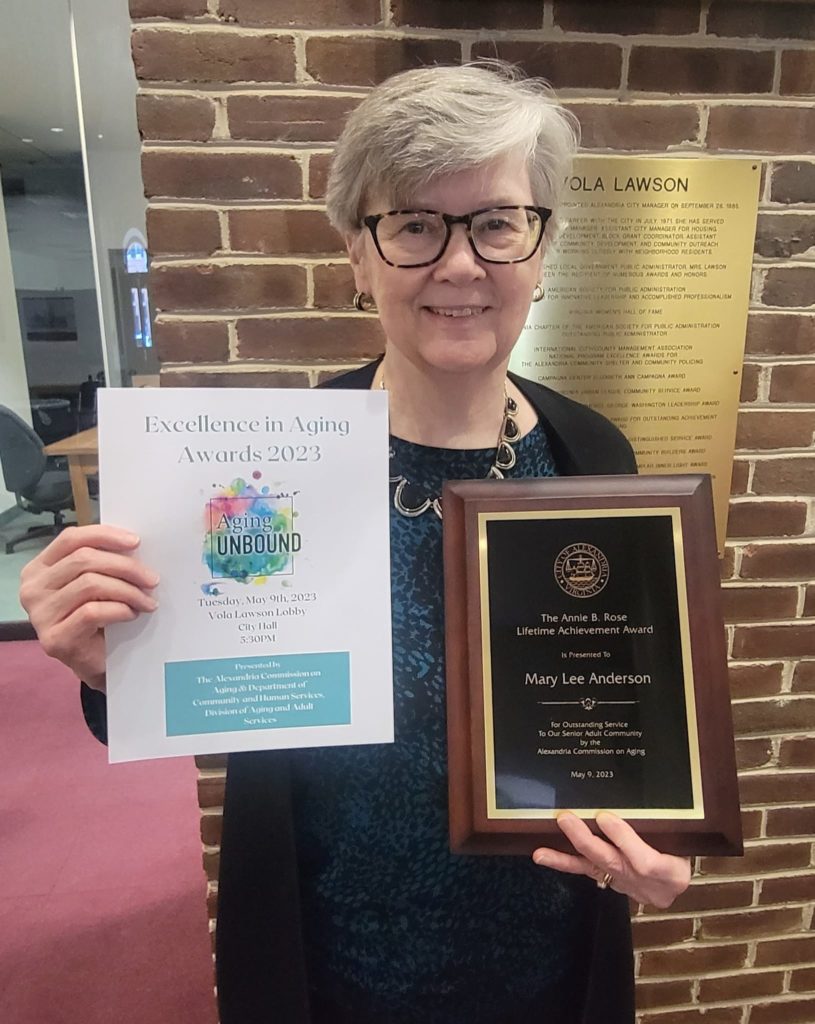 ALEXANDRIA, VA – On Tuesday, May 9, individuals and organizations who have made a difference in the lives of seniors were recognized during the 2023 Excellence in Aging Awards. Held in City Hall, the ceremony is sponsored annually by Alexandria's Commission on Aging.
Mary Lee Anderson, Acting Executive Director with Senior Services of Alexandria, received the Anne B. Rose Lifetime Award. This is presented to an individual who has served seniors for at least ten years.
Jackie Barbarito, an administrator at Goodwin Living, received the Lois Van Valkenburgh Excellence in Aging Award. This is given to an individual with at least one year of service to seniors.
The Long-Term Care team at the Alexandria Health Department were recognized with the Excellence in Aging Award for an Organization. This is presented to an organization that has made an outstanding contribution to Alexandria seniors.
Evelyn Quiles, Katheryn Mendenhall, and Natalie Talis each received the Public Service Award. This is given to city employees who, in doing their jobs, have made Alexandria a better, more livable place for everyone.
The Commission, according the city website, is the "principal advocate" for seniors living in Alexandria. It also works to promote Virginia laws pertaining to the rights of older Americans.
New Coffee Shop With Outdoor Seating Coming to 1320 Prince Street