Community News
Old Town Versus Del Ray: Neighborhoods to Battle at 5th Annual Softball Game, Thursday, May 25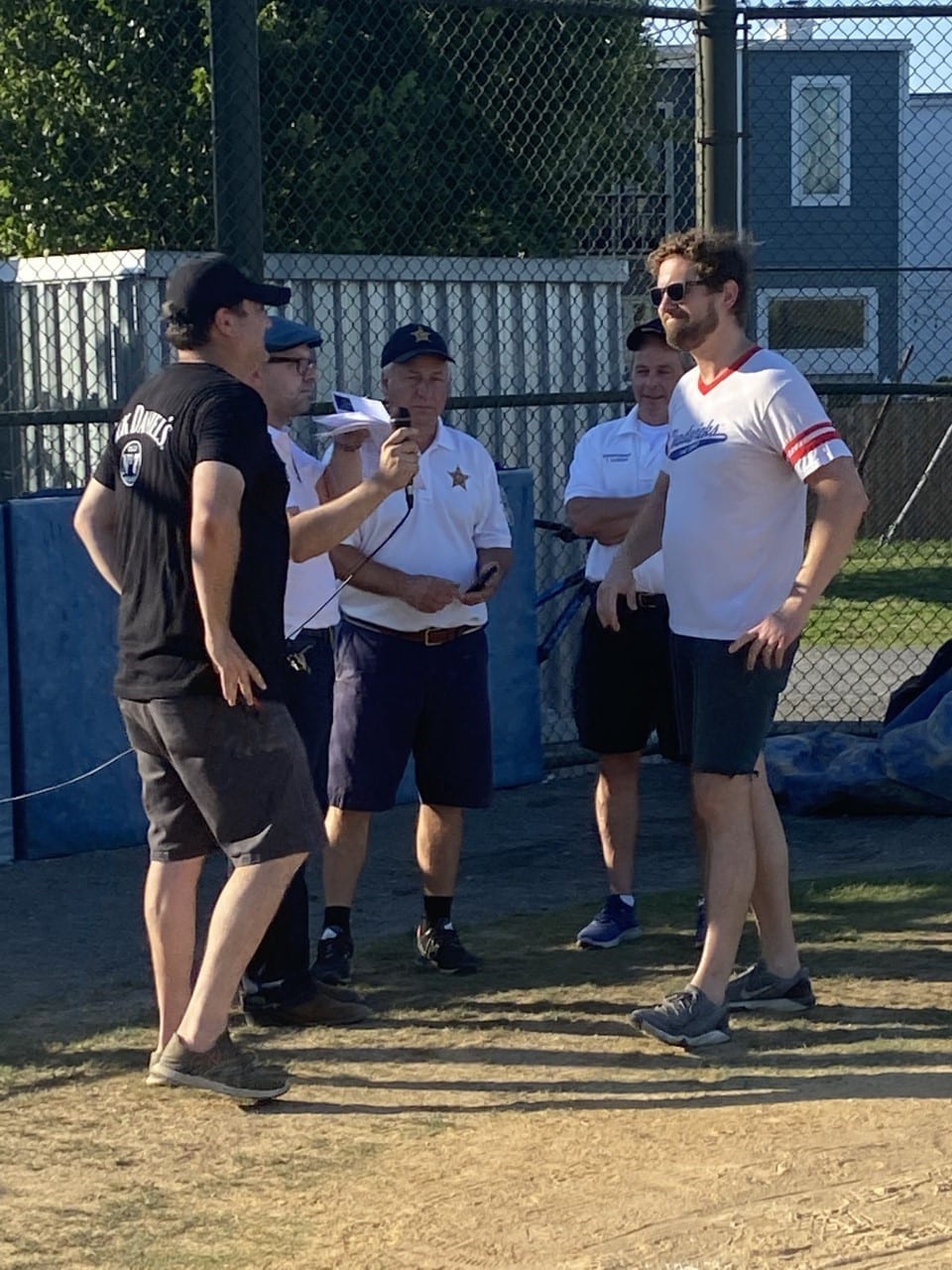 ALEXANDRIA, VA – "The win/loss is 2 to 2, so this year is critical," says Del Ray's Pat Miller, about the upcoming rival softball match between Old Town and Del Ray businesses.  The game is set for Thursday, May 25, 2023, at Little Simpson Field, 426 E. Monroe Avenue.
"Better be there around 5:30," says Miller because a couple of key vendors will be on hand including a food truck as well as Scuttlebutt Cookies and The Dairy Godmother.
Tickets are free to this popular showdown on the field started by Pork Barrel BBQ's Bill Blackburn (Del Ray) and Chadwick's Restaurant (Trae Lamond).  Mayor Justin Wilson will throw out the first ball at 6 p.m. and between the 4th and 5th innings, a mascot race is scheduled between Burke & Herbert Bank's Parrot, Del Ray Business Association's Turkey (for the Trot of course), and Newzie, the blak and white striped-mascot for The Zebra Press.
Umpires include Alexandria's City Manager Jim Paragon and its former Sheriff Dana Lawhorne.  All proceeds benefit the Alexandria Little League.  Major sponsors include Yates Automotive, Port City Brewing COmpany and Simpson Development.
TRENDING: New Plan for Old Alexandria Power Plant