Obituaries
Obituary – Brigadier General David Earl Kaleoikaika Cooper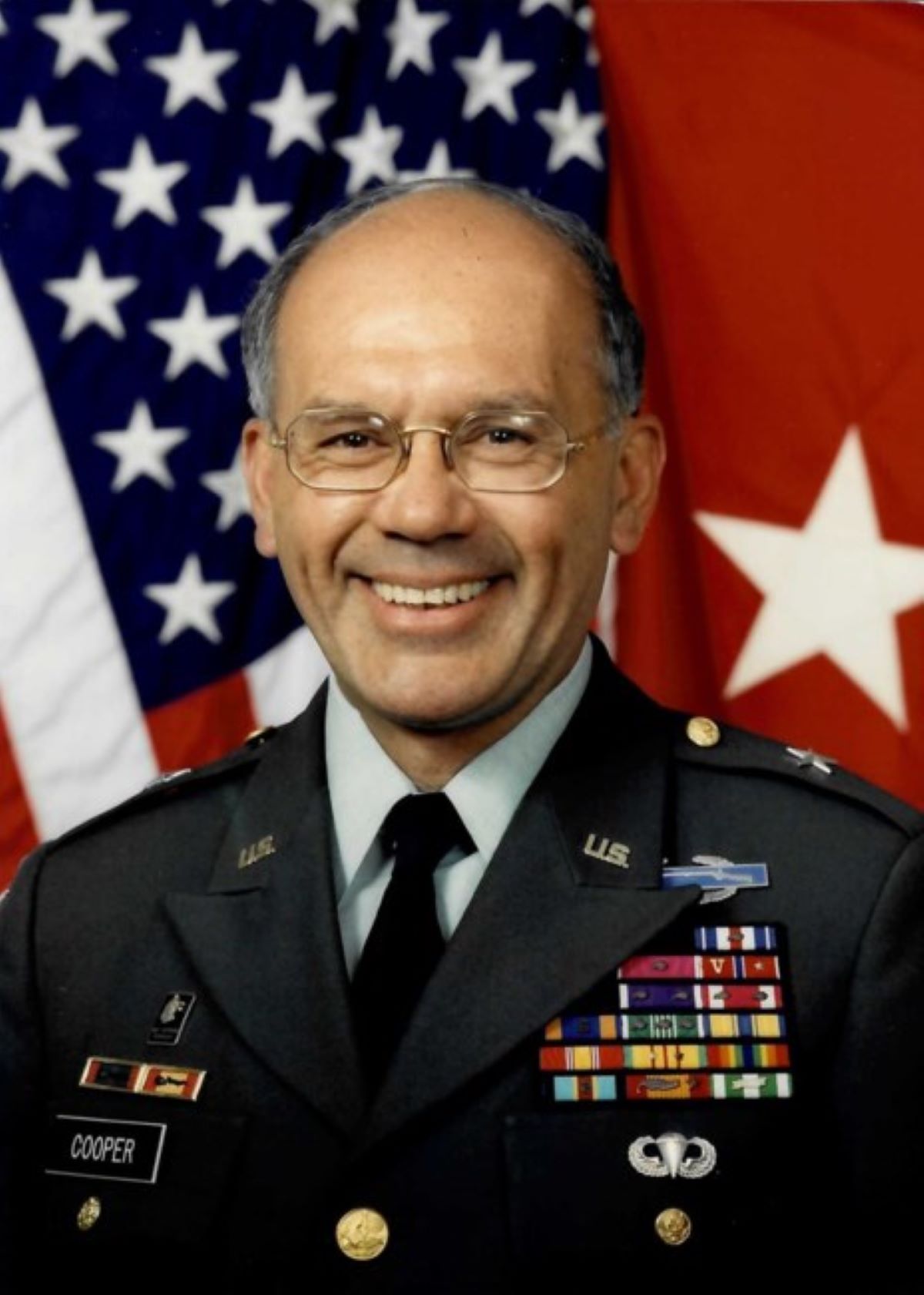 Alexandria, VA – August 12, 1941 – May 17, 2023
Brigadier General (USA, retired) David Earl Kaleoikaika Cooper, age 81, passed away peacefully on May 17, 2023, in Alexandria, Virginia. General Cooper was the son of Robert and Lucy Kamaka Cooper born August 12, 1941, in Waikane, Hawaii. He was a 1959 graduate of Kamehameha Schools and a 1963 graduate of the University of Hawaii where he received his commission as a 2nd Lieutenant in the United States Army.
General Cooper served two tours of combat in Vietnam with the 173rd Airborne Brigade and the 25th Infantry Division. He retired as a Brigadier General in 1993 receiving the Distinguished Service Medal, the Silver Star with Oak Leaf Cluster, the Legion of Merit with two Oak Leaf Clusters, the Bronze Star with "V" device and two Oak Leaf Clusters, the Bronze Star with three Oak Leaf Clusters, and the Purple Heart with two Oak Leaf Clusters.
General Cooper and his family lived in ten different states and Europe during his military career. Some his proudest assignments included serving as Associate Professor of Plebe English at West Point Military Academy, as a member of the Council on Foreign Relations in New York City, and as 2nd Brigade Commander, 25th Infantry, Hawaii.
After 30 years of distinguished service, General Cooper dedicated his remaining years to help Native Hawaiians and Pacific Americans. He is the founder of the Pacific American Foundation, a 501(c)(3) non-profit organization and Hui O Hana Pono, a Hawaii non-profit Native Hawaiian Organization, both of which he founded expressly for improving the lives of Native Hawaiians. Both organizations continue his legacy of serving the peoples of the Pacific.
While General Cooper's life was devoted to his country, his heart always remained with his family and community in his ancestral home of Waikane, Hawaii.
General Cooper is survived by his devoted wife of sixty years, Katherine Sachie Cooper, their three sons and their wives, Troy and Ellen, Bradley and Amanda, and Ethan and Jill, nieces, nephews, and four grandchildren, Sebastian, Liam, Gabrielle and Rhys, who were the light of his life.
General Cooper will be interred at Arlington National Cemetery on a date to be determined. In lieu of flowers, the family suggests memorials be made to the Pacific American Foundation in Honolulu, Hawaii.
ICYMI: As Mt. Vernon Farmers Market Opens, Recalling Its "Mayor" Gil McCutcheon