Backyard History
Alexandria Archaeology Museum Launches New Permanent Exhibit About Lee Street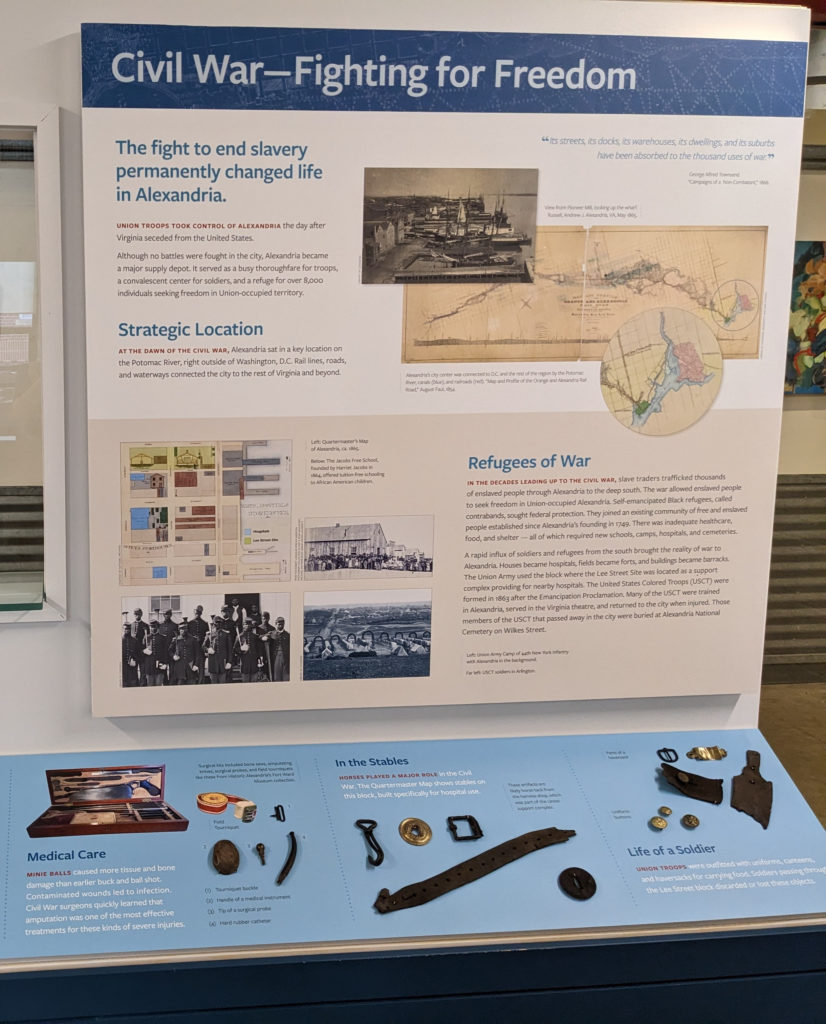 ALEXANDRIA, VA – On June 9, the Alexandria Archaeology Museum opened a new permanent exhibit. It is called "A Community Digs its Past: The Lee Street Site." As part of the exhibit, cases in the museum display artifacts found at the site and explain the digging process involved to retrieve them.
According to an Alexandria eNews bulletin, "The exhibit answers questions like: what is urban archaeology; what did Alexandria look like in the past; and what do archaeologists do? "
It focuses on the lives of free and enslaved Blacks in Alexandria prior to and immediately following the Civil War.
For almost four decades, the museum has been located inside the Torpedo Factory Art Center (105 N. Union St., #327) . It introduces visitors to archaeological sites throughout the city.
Regarding the exhibit, Dr. Elanor Breen, City Archaeologist, said: "We're looking forward to welcoming residents and visitors to our museum and public laboratory where there's always something new to learn about Alexandria's buried past."
The bulletin says the "Lee Street" exhibit is one of the "most impactful changes" to the museum in the last few years.
To create a more modern and visually interesting display, staff partnered with StudioA, highly respected for its work on the National Museum of African American History and Culture.
To learn more about the exhibit before you visit, read the booklet available HERE.  Museum hours are Tuesday-Friday, 11 a.m.-4 p.m.; Saturday, 11 a.m.-5 p.m.;  and Sunday, 1-5 p.m.