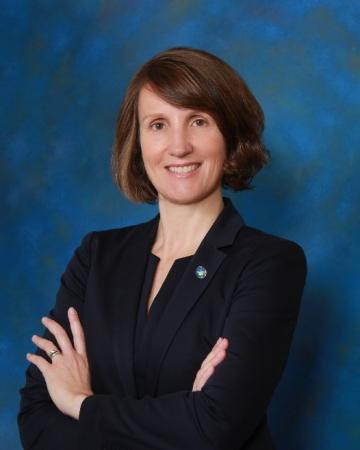 ALEXANDRIA, VA – At the June 13 City Council meeting, City Attorney Joanna C. Anderson announced her plan to retire at the end of the year. She has held the position for nearly five years, appointed unanimously by Council on Oct. 23, 2018.
"I want to thank the current and former Mayors, Members of City Council, City Managers and City staff who I have had the honor and privilege to work with, and for, during my years with the City," Anderson said. "This work has been the highlight of my career and I am thankful for the opportunity I have had to do great work, with great people, for a great organization. I am leaving with both a sense of accomplishment and a sense of excitement for this next stage of my life."
Throughout her time as city counsel, she has worked on infrastructure projects, interpreting the city's zoning ordinance, small area planning, processing development applications, and various citywide initiatives.
"I want to thank Joanna for her years of service to the City. Her keen legal mind and commitment to our community have been critical to our efforts to navigate numerous challenges, and opportunities, we have faced as a City," Mayor Justin Wilson said. "From operating as a public body during a pandemic to implementing collective bargaining for our employees, we would not have been as successful as a body, or as a City, without her legal advice. We wish Joanna and her husband, John, all the best in this new phase of their life."
City Council will select Anderson's successor. She will remain City Attorney until a replacement is chosen. The selection process and timeline will be released in "the next several weeks," according to an Alexandria eNews bulletin.
Old Town Alexandria's Ace Hardware Expanding With 5,000 Square Feet of Retail