Obituaries
Obituary: Alexandria's Maria Booker Dies in Indiana Car Crash On Her Way Home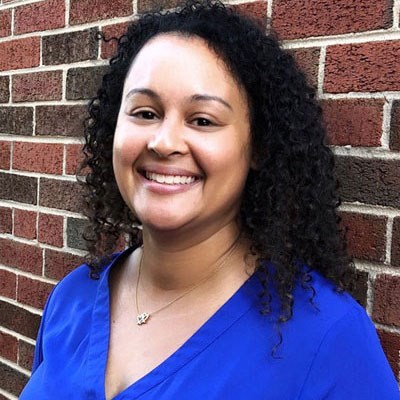 ALEXANDRIA, VA – Maria Denise Booker, of Alexandria, VA, died in a car accident in Perry County, Indiana, on June 4, 2023. She had completed a "sabbatical," working with at-risk youth at Rocky Mountain Pathways Ranch in Colorado, and was on her way home to resume her life in Virginia when the tragedy occurred.
Maria was born on the Eastern Shore of Virginia on November 23, 1987, and grew up in Alexandria, VA. She graduated from Mount Vernon High School and from Christopher Newport University. At CNU, Maria was a member of the President's Leadership Program and earned a bachelor's degree in English with a minor in leadership studies. In addition, she was a member of Zeta Tau Alpha and continued her participation with their philanthropic initiatives after graduation. Maria was also a member of CNU's inaugural class of AmeriCorps volunteers, who were partnering with a local nonprofit, Alternatives, Inc., to provide programs to enhance the potential of youth in the community.
Following graduation, she served as a United States Peace Corps volunteer in Ukraine, working with youth and the community in a rural village. Upon her return to the U.S., she joined the Capital Area Food Bank, initially writing grant applications and later working as the Partnerships Manager and Head of Northern Virginia Partnerships and Food Bank Events. In 2018 Maria became the Executive Director of the Chance for Life Foundation, at RedPeg Marketing, to raise funds for research to eliminate childhood cancer. When live events stopped due to COVID-19, Maria moved on to serve as Chief of Staff for Pixis Drones, which provides aerial light show displays for events. She also assisted other nonprofits in a variety of capacities, including serving on the board of the Central Virginia Horse Rescue.
Maria was the beloved daughter of Lashon Booker and Doreen Dennis Booker; loving sister of Matthew Booker and his partner, Khira Maxwell; loving niece of Leshon Booker, Lynn Dennis and Larry Dow, Daniel J. Dennis, Sheila Dennis, Sharon Dennis and Robert Cohn, and Caroline Dennis and Herbert Linn; loving cousin to Natalie and Maya Cohn and Maya's partner, Jackie Lantsman, and Daniel J. Dennis, Jr. and Samantha Dennis; loving godmother to Harrison and Cecilia Myra, children of her beloved friend Cori Dalgarn Myra and her husband, Craig Myra; and loving friend to many.
Maria was kind to all, both people and animals, compassionate, generous, and thoughtful, and she lived with a passion for making a positive difference in this world, particularly ensuring food for children and families in need, working to assist youth in need, and rescuing animals in need. Her warmth and love enriched the family, and her many extended families of friends, beyond measure.
In 2022, Maria trained extensively to qualify as a foster parent. She then became a loving and resourceful foster mother to a foster daughter. As a single foster mother, with significant professional obligations, this responsibility required a major commitment of time and energy, which Maria gladly provided in many ways. As an example, when Maria had a business trip to Wisconsin, she brought her foster daughter with her. After the business had been conducted, Maria drove eight hours out of her way so that her foster daughter could meet some of her blood relatives for the first time. Her foster daughter was reunited with her birth family in December 2022, and Maria had remained in contact to continue her support to all of them.
Maria's career choices and outside activities reflected who she was. She used her amazing combination of gifts, a work ethic second to none, a charismatic, engaging, and outgoing personality, a superb intellect, exceptional leadership skills, and outstanding negotiation skills to make this world a better place. In her short life, she achieved this goal in many ways on both the personal and professional level.
Family and friends will gather for a Mass of Christian Burial at Good Shepherd Catholic Church, 8710 Mount Vernon Highway, Alexandria, VA 22309, on June 15, 2023, at 10:30 a.m. The Mass will also be livestreamed (www.gs-cc.org). Interment will follow at Mount Comfort Cemetery, 6600 South Kings Highway, Alexandria, VA.
In lieu of flowers, friends may wish to consider donating in Maria's memory to the charity of their choice. Many charities were important to Maria, especially the Chance for Life Foundation (https://chanceforlife.net), the Central Virginia Horse Rescue (https://centralvahorserescue.org), and the Capital Area Food Bank (https://www.capitalareafoodbank.org). shared
Arrangements are under the care of the Demaine Funeral Home, 703-549-0074.
The following are two choices for livestreaming: https://youtube.com/live/6Q0eoCh_1aw?feature=share target="_blank" rel="nofollow" >https://youtube.com/live/6Q0eoCh_1aw? feature=share and https://youtube.com/live/6Q0eoCh_1aw?feature=share.
(Source: Demaine Funeral Home)