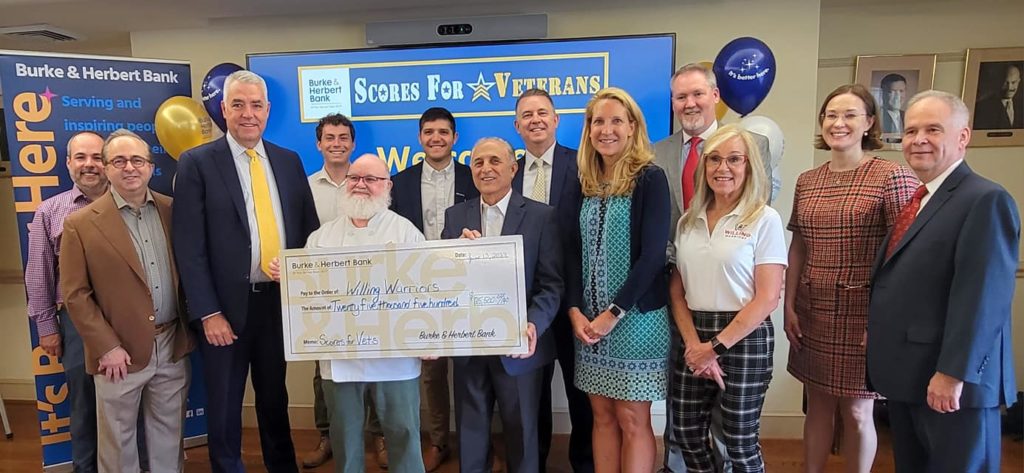 By Peerawut Ruangsawasdi
ALEXANDRIA, VA – As part of the Scores for Veteran campaign, launched last October, Burke & Herbert Bank donated $25,550 to Willing Warriors on Tuesday, June 13. The charitable organization offers free respite stays at the Warrior Retreat at Bull Run for ill service members and veterans, as well as their families.
The joint effort between the bank, NBC Sports Washington, and Willing Warriors saw Burke & Herbert donating $100 for  each goal scored by the Washington Capitals during the 2022-2023 NHL regular season.
"We started visiting troops at Walter Reed Hospital and Fort Belvoir Hospital in 2006," says John Dominick, the co-founder and vice president of Willing Warriors. "We just saw the great need for it and we just said, 'We're going to continue to do this,' and one thing grew to another, and [we] started the non-profit in 2013."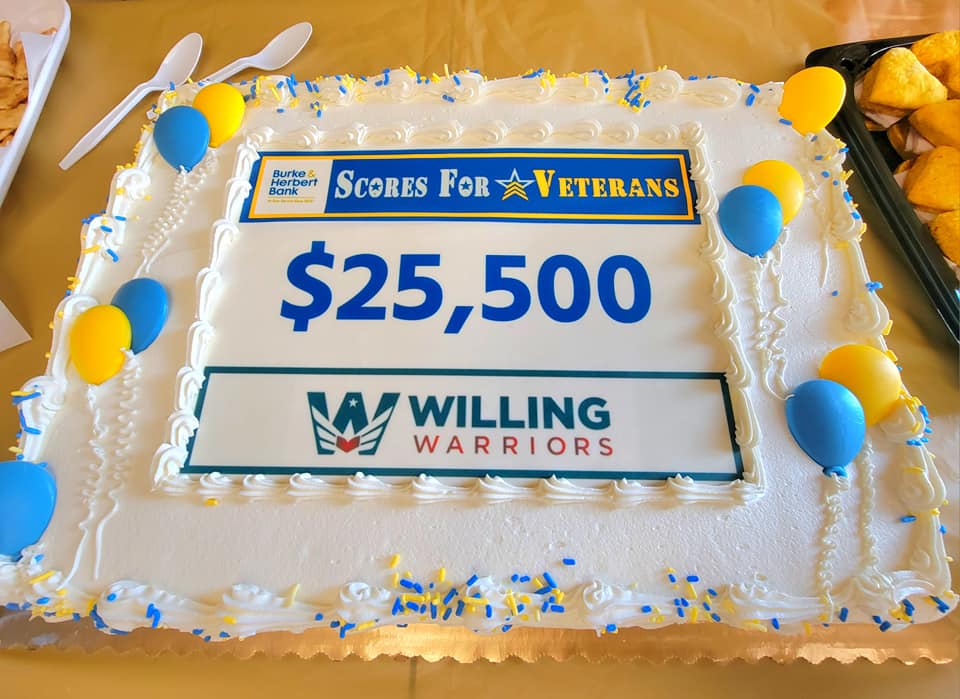 Burke and Herbert President and CEO David Boyle highlighted the importance of Willing Warriors' mission.
"We wanted to pick a veterans' group this year to support," says Boyle. "And having seen all the good work that you do, it was pretty clear that you need to be the organization that we support. Truly appreciate everything you do for our vets and their families. It means a lot."
Dominick thanked the bank for its support.
"It certainly means a lot to us too, to have a sponsor like this, such as President Herbert. It just allows us to, like I said, to keep doing what we're doing and it allows us to keep growing," says Dominick. "We're just working on our third house here, the full vision for our property that we're reaching right now, and that will allow us to have positive effect on more lives, on more families. And I was just talking about the ripple effect that it has not only on the warrior, but the spouse and the family, all the way down and throughout."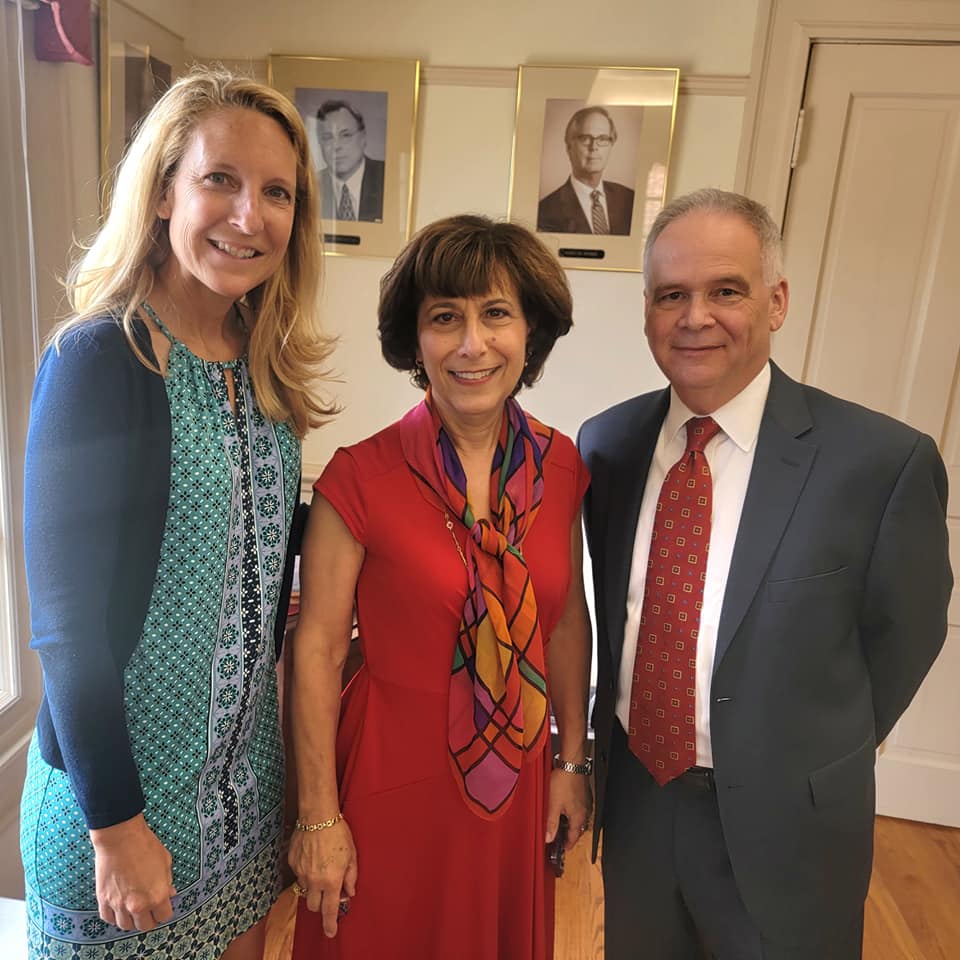 Joe Beninati, the voice of the Caps for NBC Sports Washington, praised the actions of Willing Warriors.
"It's wonderful to hear the stories about how the connections of Burke and Herbert Bank, NBC Sports Washington, Willing Warriors, how that's impacting the lives and helping the wounded rebuild their lives," says Beninati. "That's just an amazingly wonderful thing to happen for us, to be connected to it, to be a part of it. I can only appreciate all the actions of Willing Warriors and what they do."
To Promote HIV Testing, Alexandria Hosting Hoops in Virginia Basketball Tournament June 24