Community News
SPORTS
Alexandria Aces Celebrate 17 Years With a 15-5 Win Over The South County Braves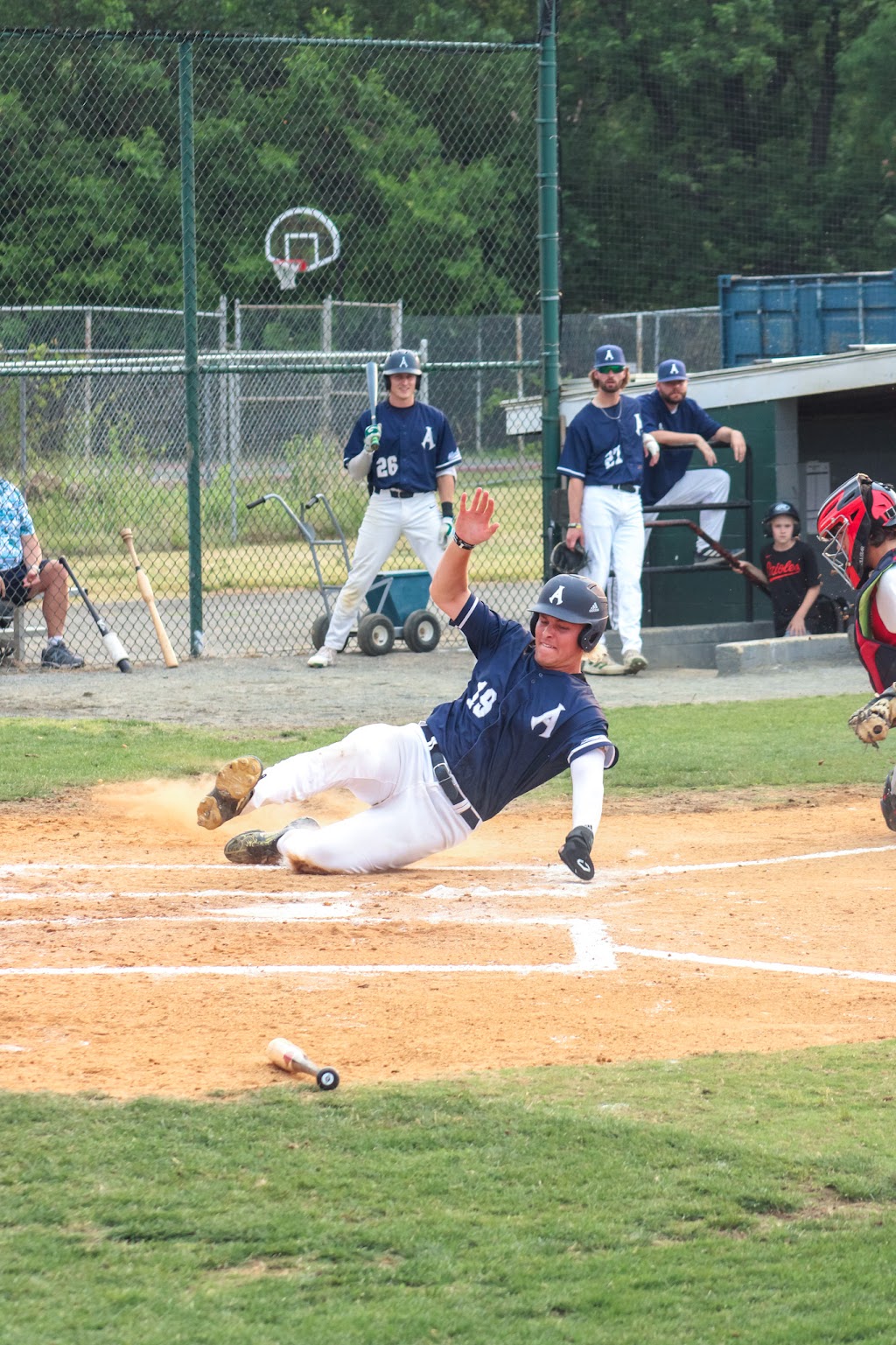 ALEXANDRIA, VA – The Alexandria Aces (8-2) celebrated the 17th anniversary of their inception Friday night, June 16, with a 15-5 victory over the visiting Metro South County Braves (4-7) at Frank Mann Field. Team co-founder Patrick Malone threw out the ceremonial first pitch prior to the ballgame.
"I see this program growing every year," said team founder Pat Malone, who threw out the first pitch in honor of the team's anniversary. "I came up wit the idea while I was at work in my office at SportsFan magazine." Malone told Zebra the night of the anniversary game.
"On Friday, June 16, 2006, I was listening to an internet radio broadcast of a game between the Haymarket Senators and the New Market Rebels, both teams I had previously been affiliated with in the Shenandoah-based Valley Baseball League., and while I was listening to the game, I got the inspiration or vision of how great it would be to have collegiate wooden bat summer baseball in our great City of Alexandria."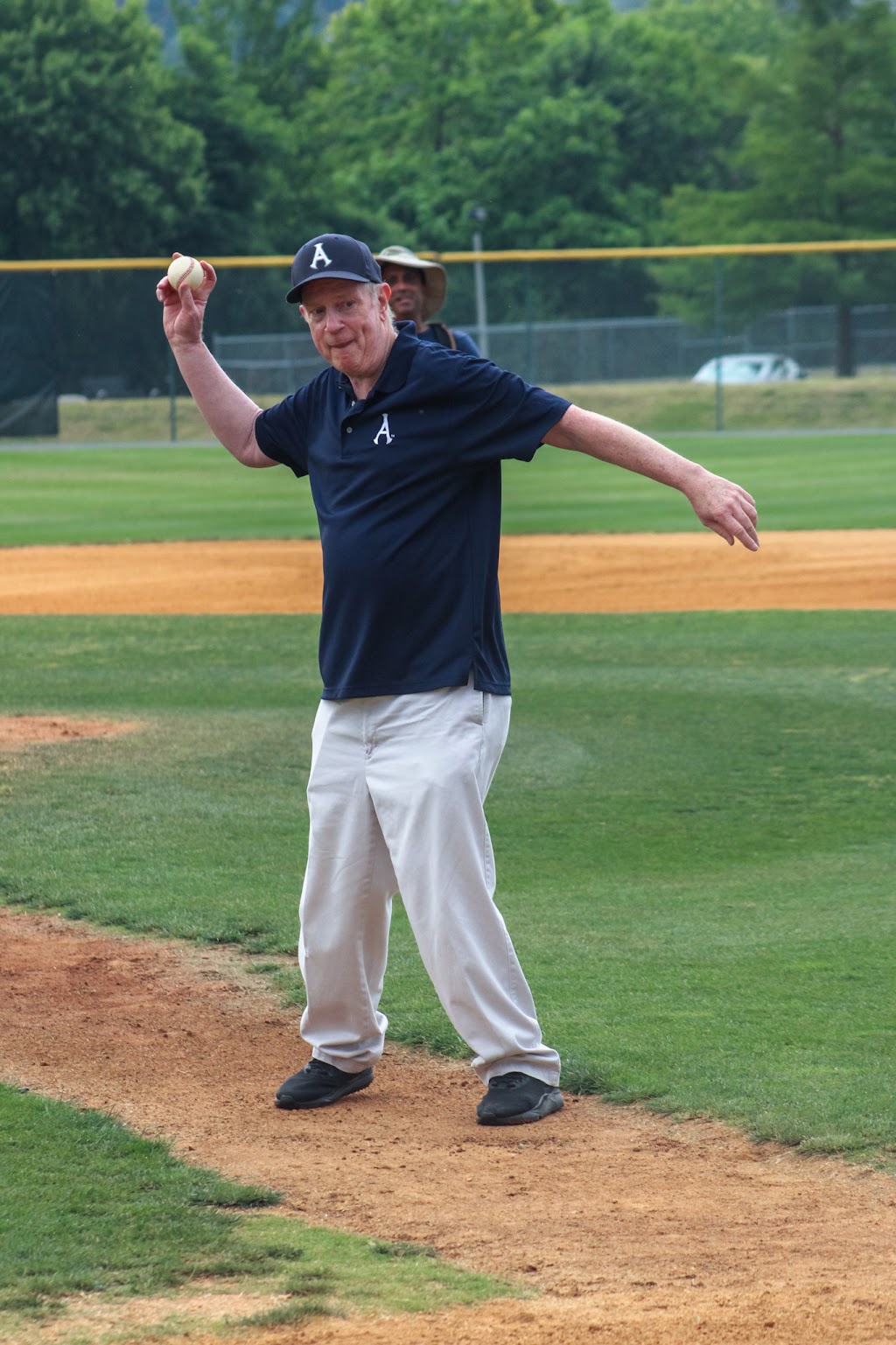 When he got on the Metro at the Bethesda Station, he took a yellow legal pad out and wrote 'Alexandria Aces' at the top of the page. "By the time I got to the King Street/Old Town Station, I had twelve pages of notes, which I had written with a firm plan to create the Aces," says Malone, who tries to be at every game, home or away.
"Chris Berset (head coach) has got a good program with the Aces. What he's done [with] Jen Hammond (assistant coach), and then coach [Chris] Rooney (assistant coach); the three of them are a good core that we got here," said Malone about the team today.
The Aces bounced back in a big way offensively Friday night bringing across 15 runs just a night after being shut out by the rival Bethesda Big Train (10-2). Aces' Tim Nicholson of George Washington University headlined the rallying Aces, adding five RBIs, highlighted by a three-RBI double that cleared loaded bases in the fifth inning.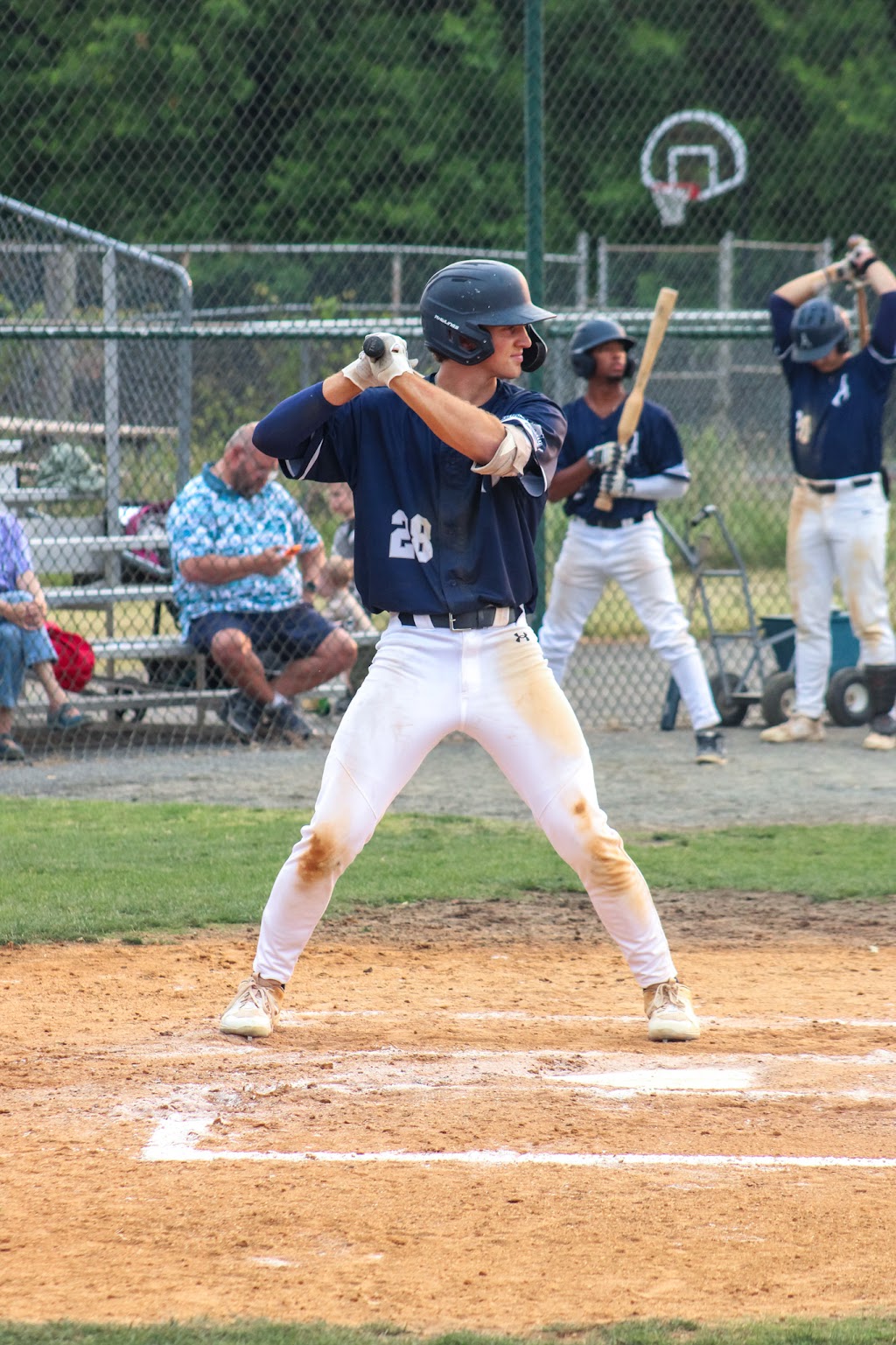 "We have guys all around, so it's really fun to hit in front of guys that are going to Vanderbilt and Auburn. I just kind of put good swings on, and guys happened to be on base," Nicholson said. He's set to enter his junior season with the Colonials next year.
A pair of Allegheny College standouts earned the pitching honors of last night's victory: Aces' Brent Herrmann tallied a relief win after pitching the Aces out of two innings with no earned runs; his teammate Mark Schweickert finished the job by dealing a scoreless ninth inning to earn the save.
"I had to come out and revive my team a little; you know, just had a flame lit under my butt again." Herrmann said, boasting his effectiveness in getting the Aces out of a 4th inning jam where he was called to service. Herrmann now carries an impressive 1.92 ERA through three mound appearances for the Aces.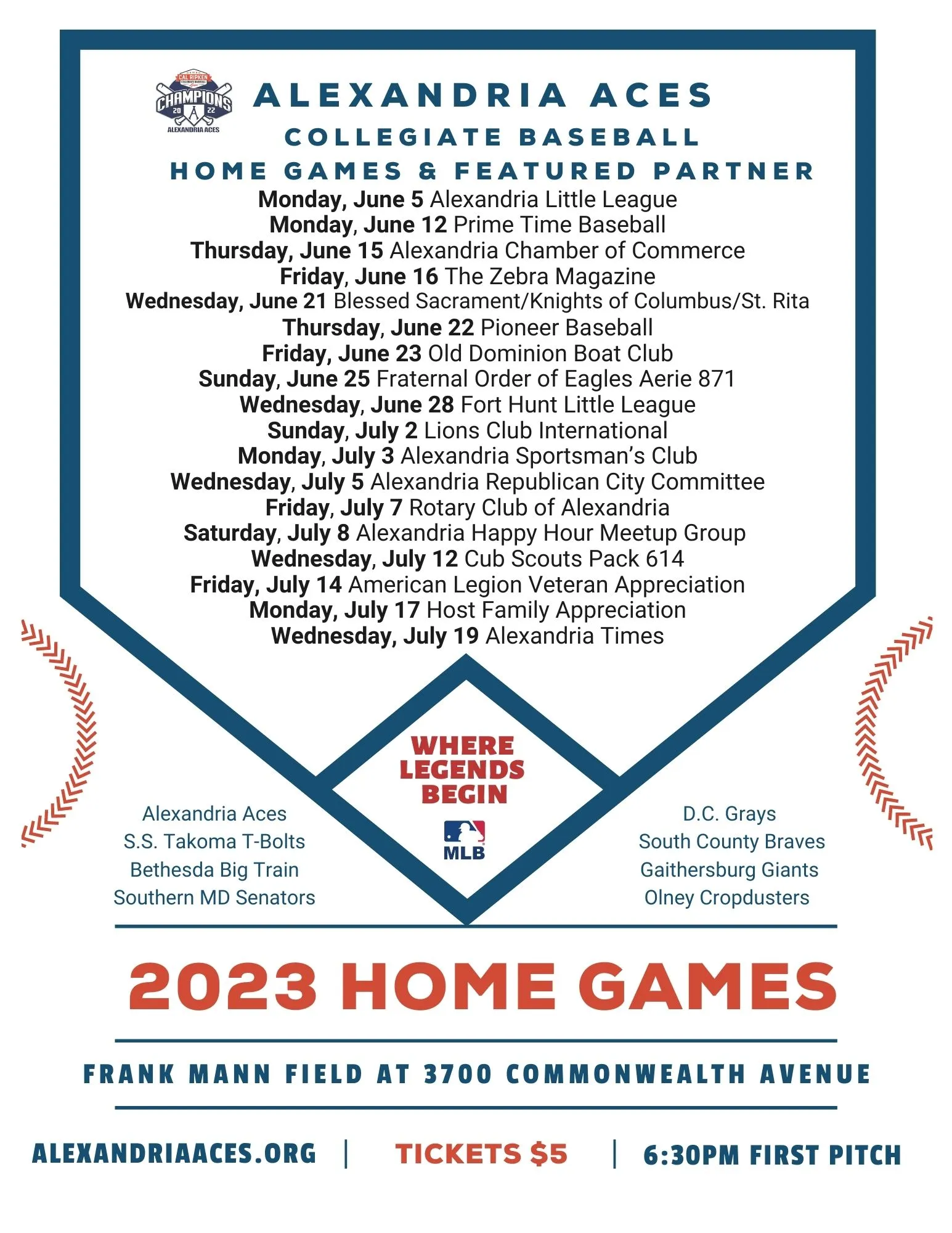 The Aces are back in action Saturday on the road versus the Gaithersburg Giants (4-7), a team they shut out just five nights ago on home dirt. Ryan Edmonds of George Mason University started for the Aces. See full away and home schedule here.
"[Edmonds] threw fantastic for us against the Cropdusters last time, so I'm really excited to see him," Aces head coach Chris Berset said. Edmonds tossed five full innings in his start last week versus the Cropdusters; Saturday, June 17th, will be his second appearance.
TRENDING: Alexandria Archaeology Launches New Exhibit About Lee Street History