Zebra Misc
Chelsea Washington's Tragic Death Led to a Living Garden at Alexandria's Meade Episcopal Church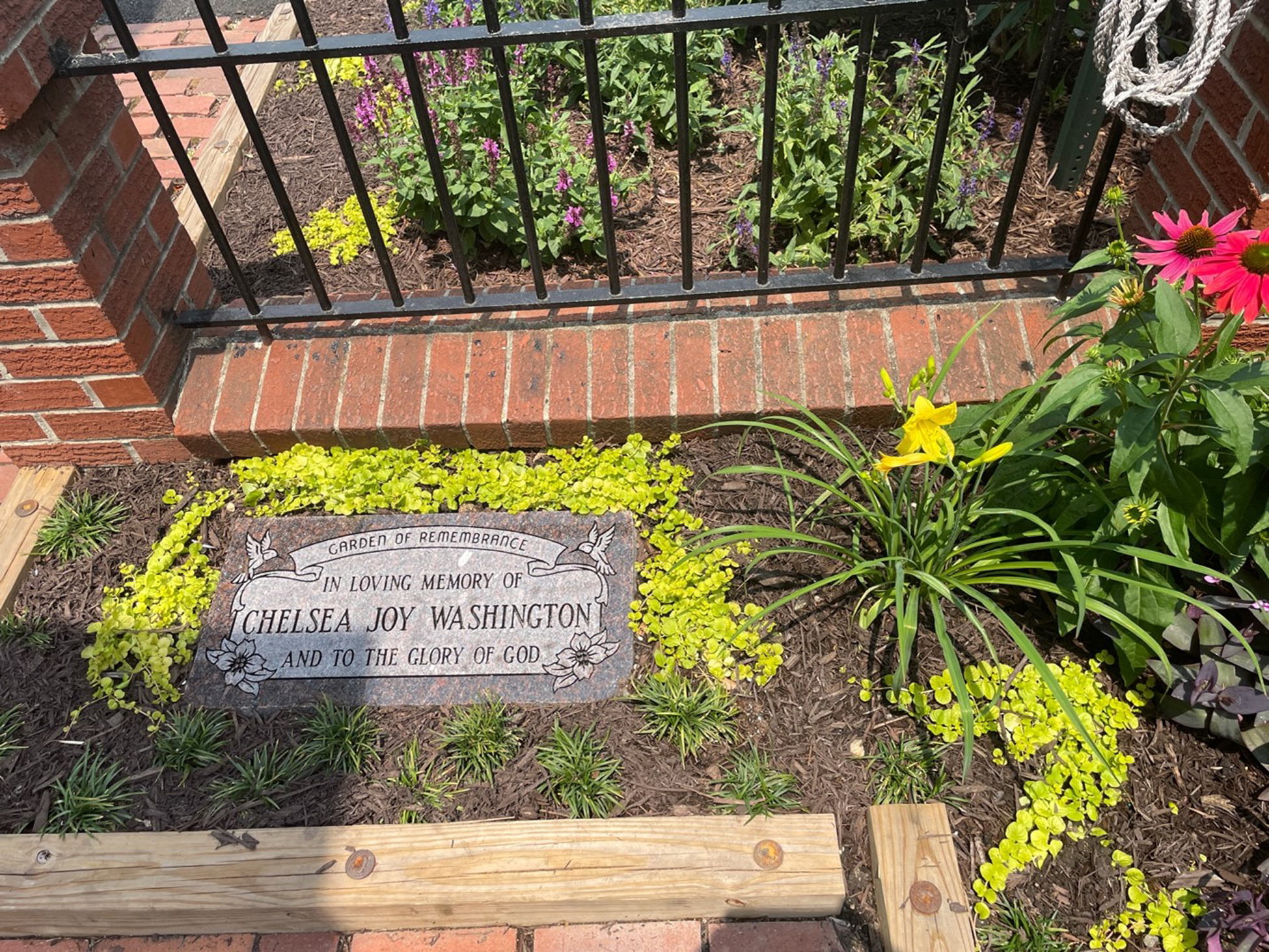 By Jane Plitt
Alexandria, VA – Imagine coping with the tragic death of a grown daughter, Chelsea Washington, who had grown up in Alexandria. Her parents, Roger and Quine, decided to create a memorial garden here in Alexandria at the Meade Memorial Episcopal Church. That joyous garden was dedicated Sunday, June 18, with 80 out-of-town family and friends participating. With the two year-volunteer effort of David Osowiski and Chelsea's father, Roger, the garden came alive and now will delight all Alexandrians at 322 N. Alfred, home of Meade Memorial.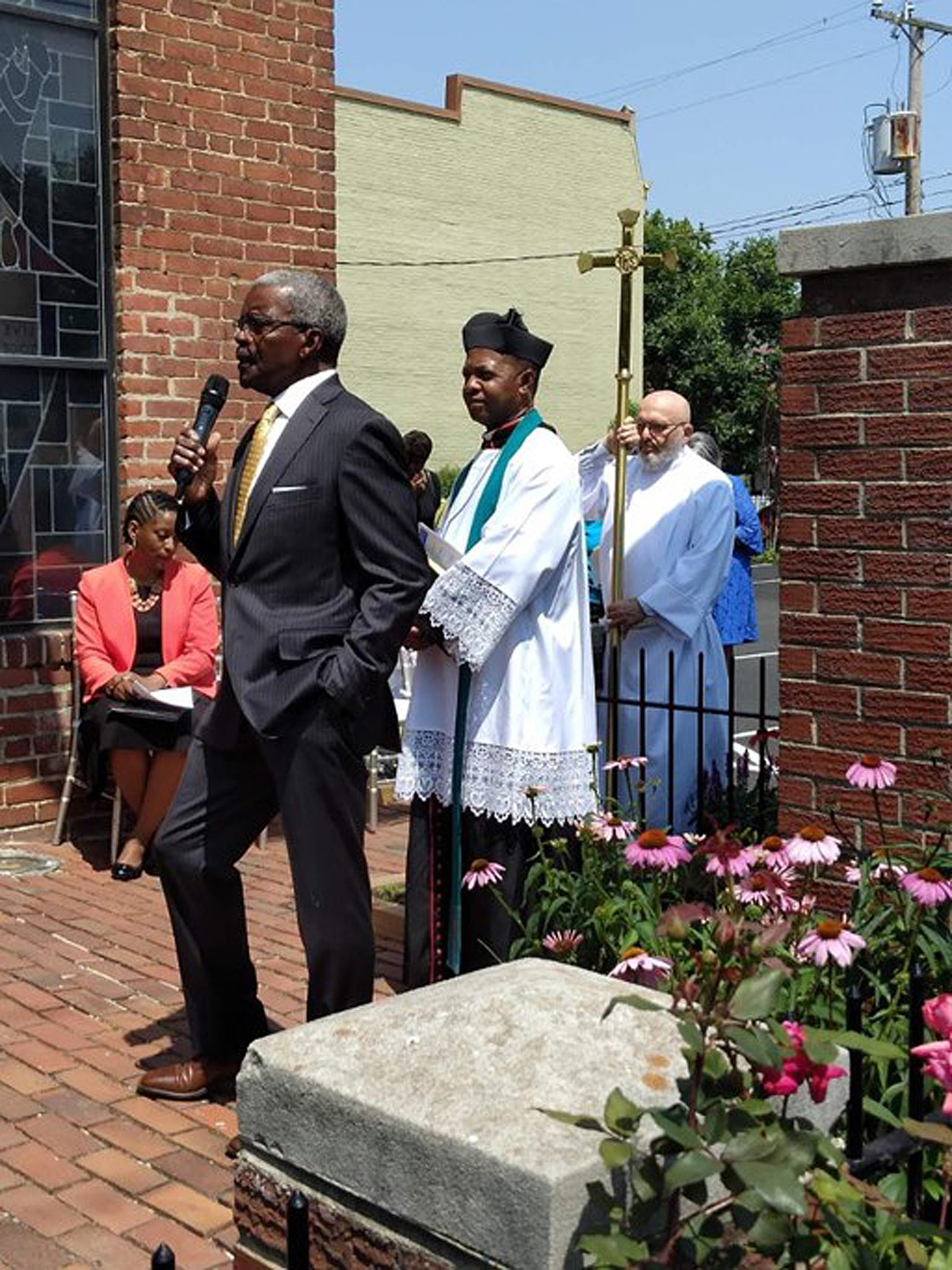 "Although we no longer live here, my wife Quine and I wanted this to be a living memorial to Chelsea," said Roger, "as well as to honor the rich heritage of Meade Memorial, which encompasses the scope of African American history from Emancipation and the Civil Rights Movement to the present." Alexandrian Charleen Smith-Riedel documented the church's impressive history on Wikipedia (en.wikipedia.org/wiki/Meade_Memorial_Episcopal_Church).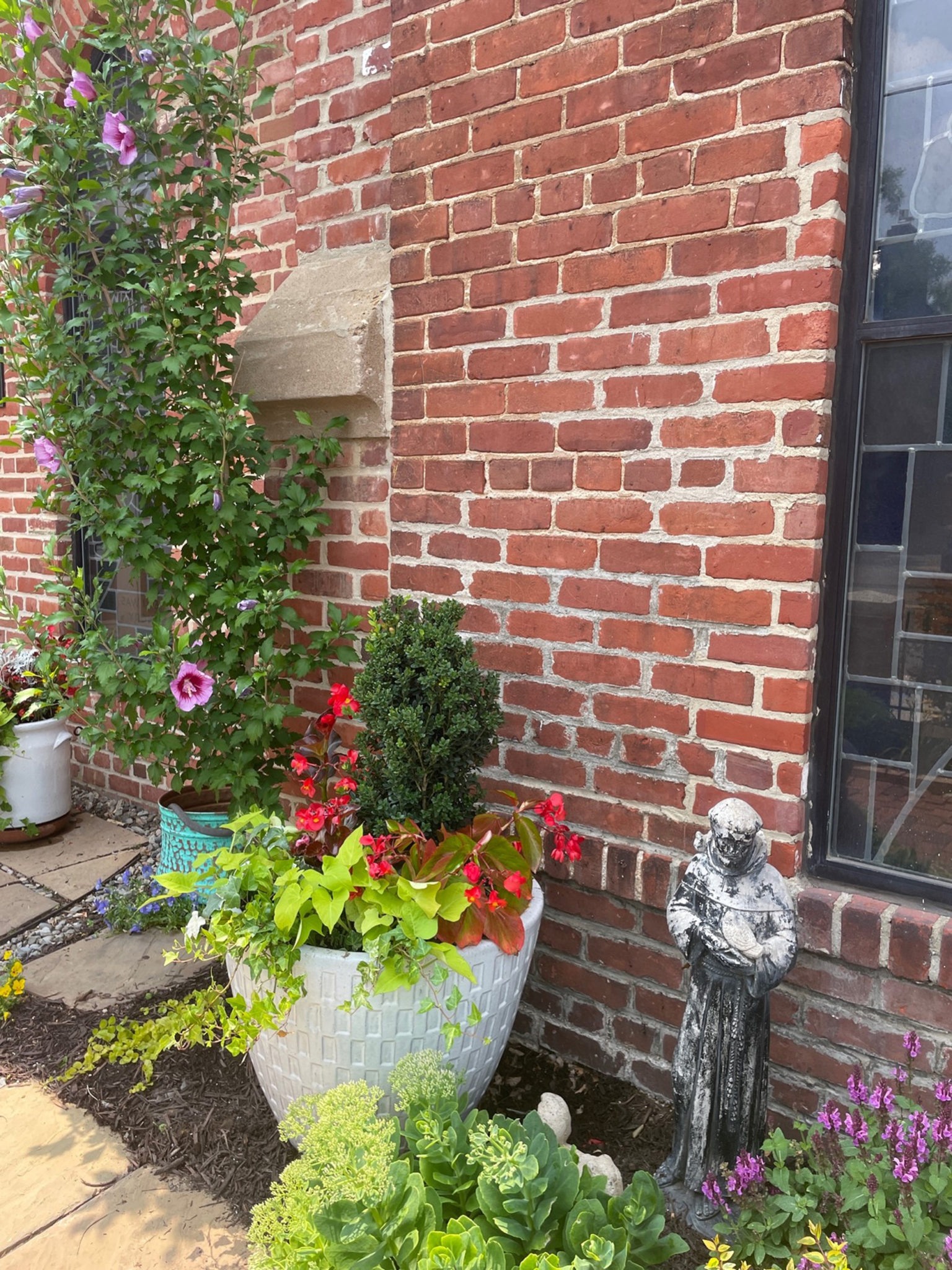 Chelsea served as an acolyte, attended Sunday School, and participated in other children's activities at Meade Memorial. She regularly accompanied her father to assist with the church's feeding program for the needy on Saturdays. She became a successful journalist and was an evening news anchor in Louisville, Kentucky when she passed. Stop by to smell the flowers!
ICYMI: Alexandria Pediatric Cancer Foundation Raises $37K at Waterfront Fundraiser