Business News
Burke & Herbert Bank's Parent Company Now on Nasdaq
Bank President and CEO David Boyle travels to NYC to ring Opening Bell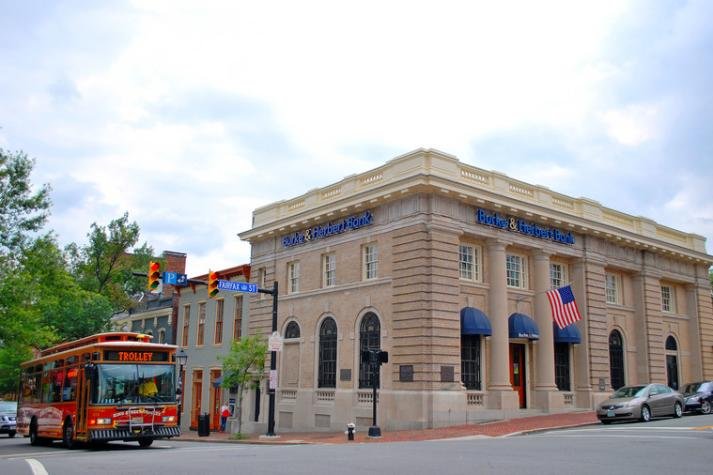 ALEXANDRIA, VA – As his colleagues from Burke & Herbert Bank watched a live feed on TV, President and CEO David P. Boyle rang Nasdaq's Opening Bell on the morning of July 6 in New York City. Boyle was invited to commemorate its parent company, Burke & Herbert Services Financial Corp., being listed on the Nasdaq Capital Market.
"Participating in the bell ringing at Nasdaq was a truly special moment. Being together with Hunt Burke, members of the Board, and our senior leadership team yesterday signified a historic moment in the evolution of this historic bank," Boyle told The Zebra. "We're excited for our future and the enhanced value for our shareholders and customers."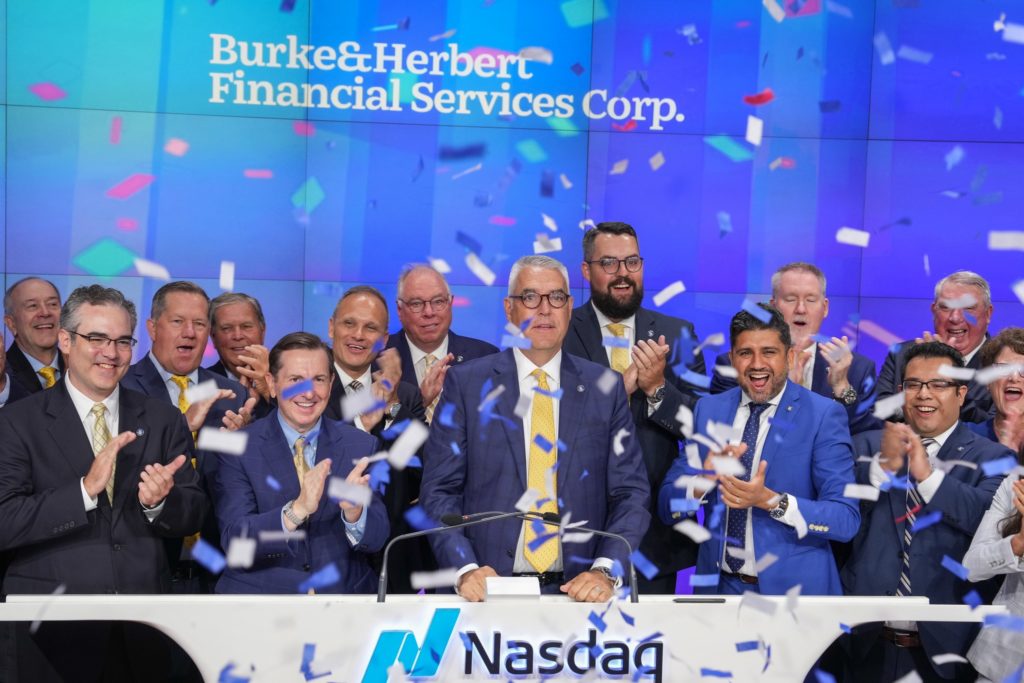 The company's common stock began trading on April 26.  Shares trade under the symbol "BHRB." This is the same symbol used on OTC Markets.
In March, the company announced it had filed an application with Nasdaq to list its stock and a second to register the stock with the SEC.  Now approved, it must follow the reporting requirements of the Securities Exchange Act of 1934, which regulates trade.  According to Cornell Law School, the Act "typically governs transactions which take place between parties which are not the original issuer, such as trades that retail investors execute through brokerage companies."
Boyle called the news of the acceptance of the applications "conistent" with the company's plan for growth, saying that it increases the "long-term value for our shareholders."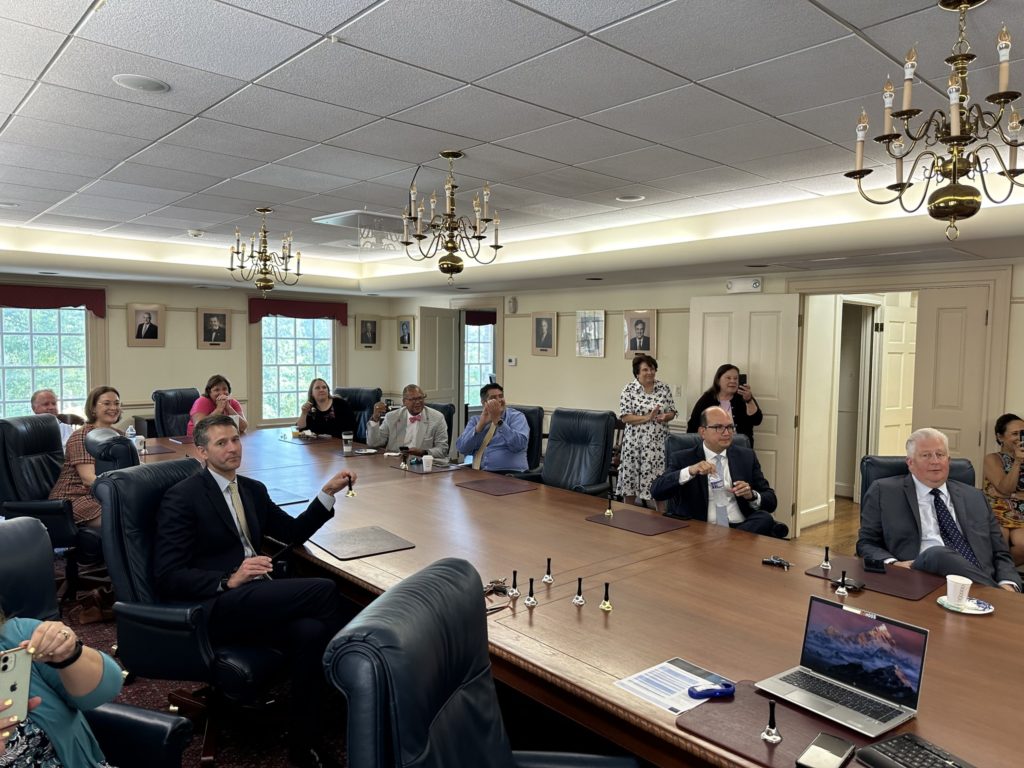 Burke & Herbert Bank, with branches throughout the DMV, offers a range of services. These include banking, loans, and investment for both individuals and businesses. It began operations in 1852 at its flagship branch on 100 S. Fairfax St in Old Town.
Nasdaq opened on Feb. 8, 1971. It was the first electronic stock exchange in the United States.
CORRECTION: An earlier version of this report said Boyle visited New York June 6. He visited July 6. The error has been fixed. [SEE ALSO: Critical Illness Recovery Hospital Opens Within Inova Mt. Vernon Hospital]