Community News
Foodie Newz
Giving Back
By Employing Alexandria's Residents, Sprig's Café Offers Much More Than Coffee and Paninis
"We're a coffee shop focused on giving back to our community, since so much of our success over the past years is thanks to the locals in the area."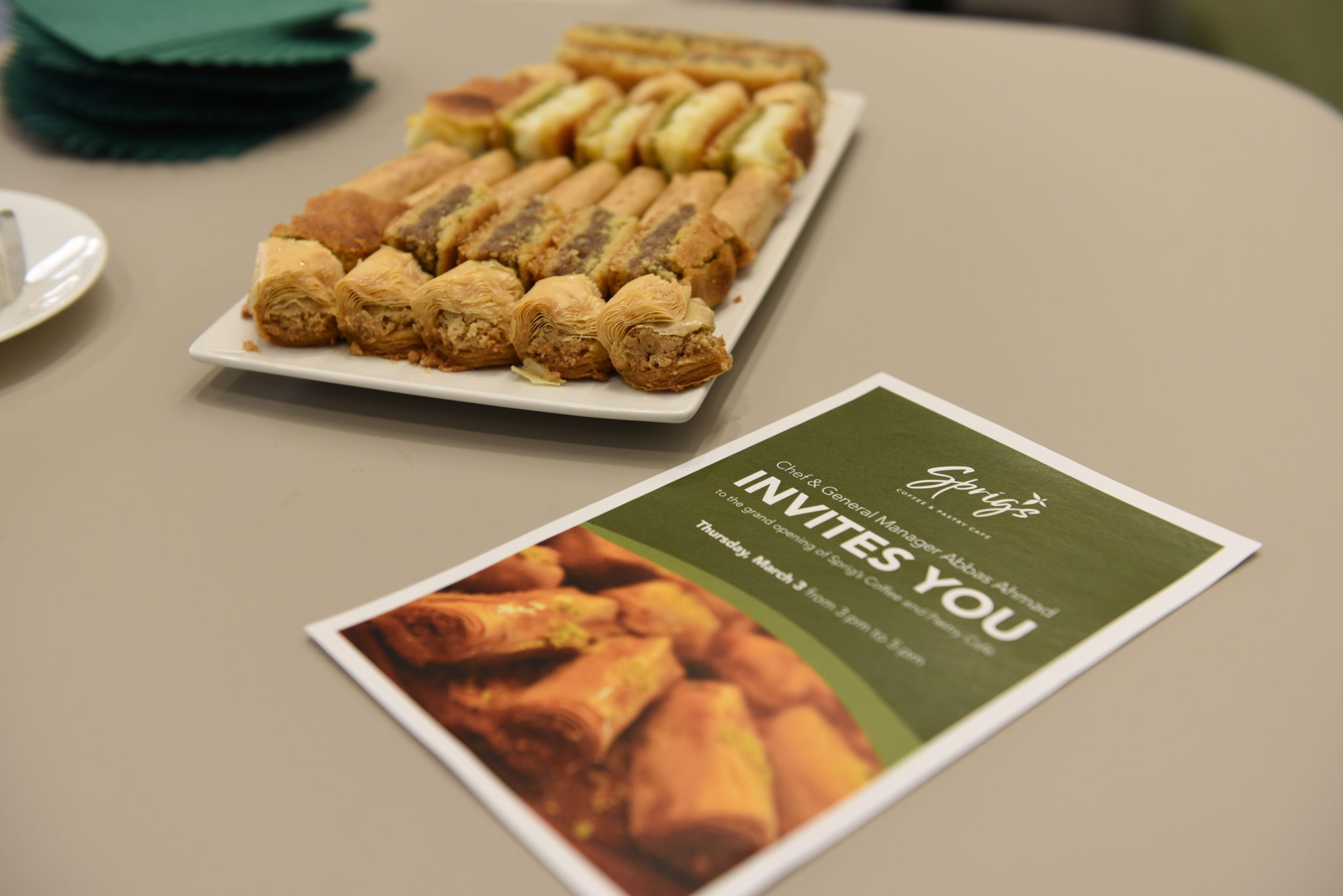 Alexandria, VA – If you drink coffee, it's a must-have every morning. Sprig's Coffee & Pastry Café, located at 2050 Ballenger Avenue, is a small but busy coffee shop in the Carlyle neighborhood in Old Town Alexandria. The alluring aroma of its signature roasted coffee attracts many customers, along with its paninis and pastries. But the bustling business offers more than just food and beverages. Its most important role in the community may be providing a job training program and employment opportunities.
The brainchild of Catholic Charities USA, it opened last year with its own LLC registration.
Sprig's served its first customers last spring. "It was founded to provide restaurant skills training for employees from low-income communities/populations," said Monsignor Michael Boland, Executive Consultant for Catholic Charities USA. "We're a coffee shop focused on giving back to our community, since so much of our success over the past years is thanks to the locals in the area."
So far, the little eatery has trained eight people for employment in the DMV. Training lasts about 60 days, during which supervised staff learn the ins and out of working in a restaurant. After that, they're assigned increasing responsibility within the café's daily operations.
What's on the Menu?
One of the most popular beverages is the iced caramel latte, but the favorites don't end there. The signature "Refuge" coffee, for example, is roasted by American military veterans living in transitional housing, which is provided by Catholic Charities Community Services in Phoenix, AZ.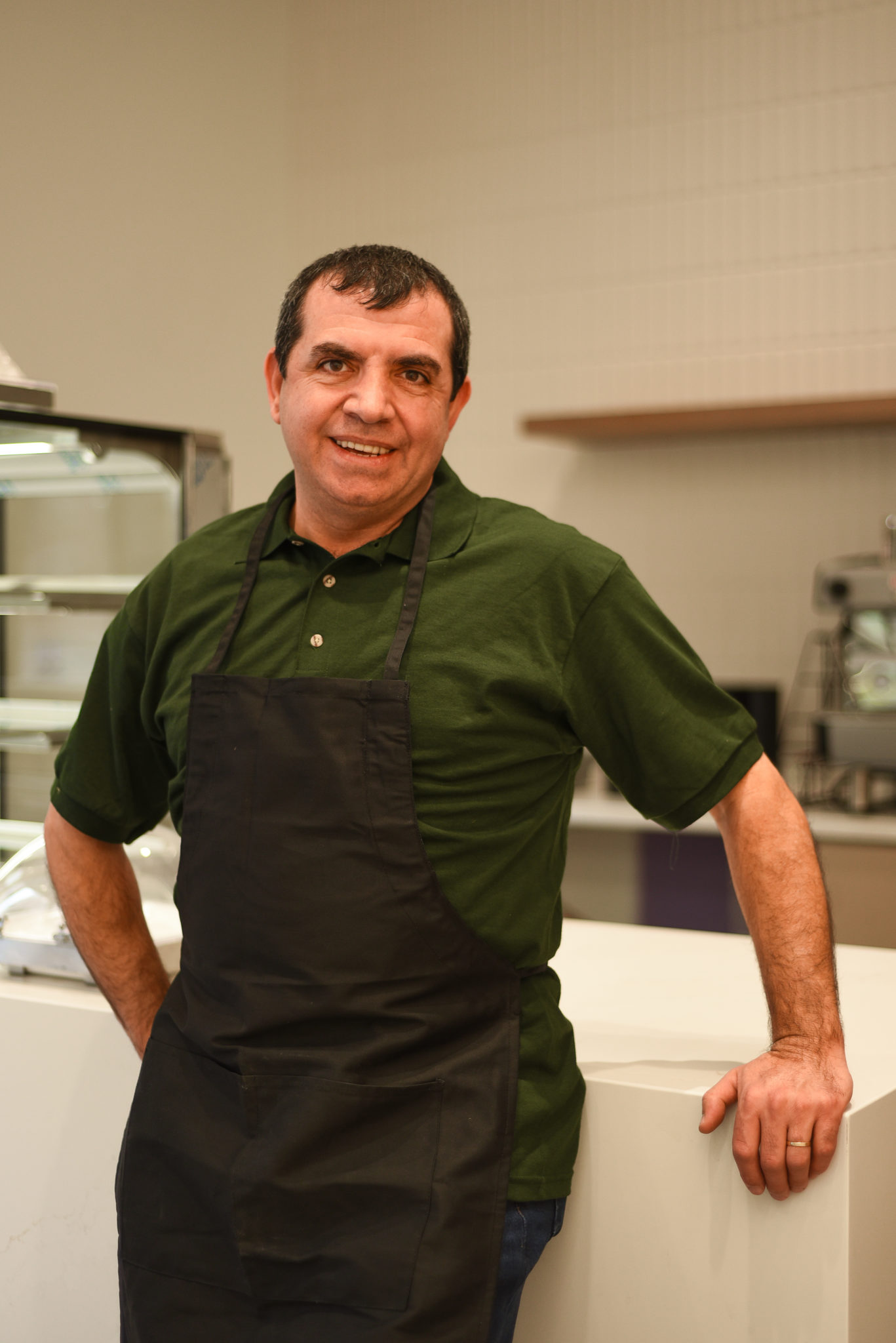 "One thing our guests won't find anywhere else in the neighborhood is our delicious, homemade Mediterranean pastries," Msgr. Boland said. "General Manager Abbas Ahmad is a native of Lebanon, known around town as the 'King of Baklava.' He supplies baklava, sesame seed cookies, maamoul bars, and other goods to businesses across the DMV, so we're happy to have him running the kitchen at Sprig's."
While a teenager, under the tenacious guidance of a chef in his Lebanese neighborhood, Ahmad learned the technique of making Mediterranean pastries. The thin layers of crisp phyllo drizzled with his harmonious blend of delicately spiced syrup and chopped nuts have become an art form. In addition to baklava, he makes giant chocolate cookies, Nutella cookies, and a number of other treats – all with a homemade authenticity.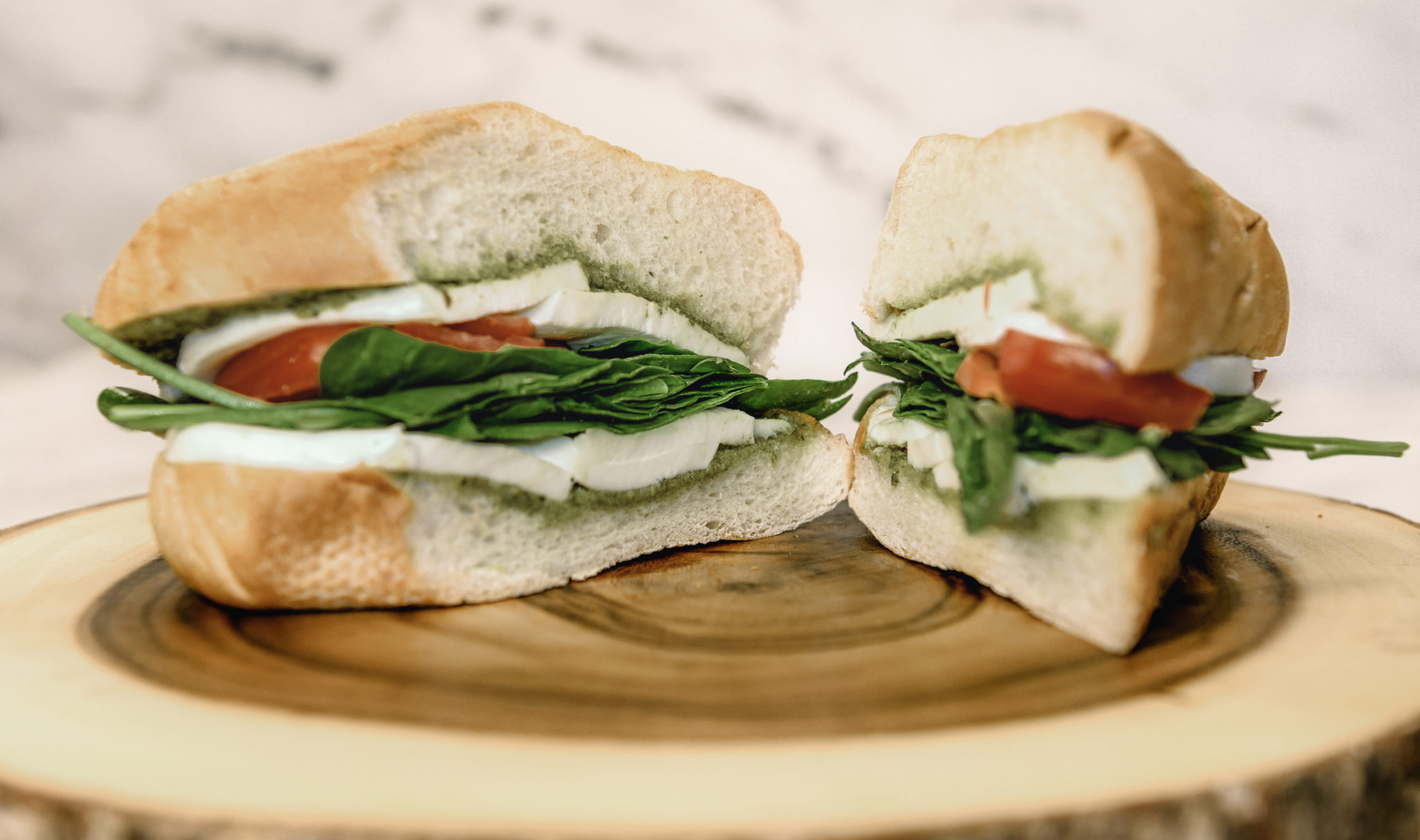 Hungry customers will find a variety of sandwiches, soups and salads as well as yogurt parfaits and Lebanese dips on the menu. Sprig's also caters to lunch and dinner events. 
Ahmad has dedicated his life to preparing exceptional foods. At Sprig's, he hopes to ignite that same passion in a new generation of chefs through their exclusive job training program.
Relying on the Community to Forge Ahead
When Sprig's put together its first sandwich and served its first veggie wrap, people were still adjusting to a new normal after the pandemic. Many stopped going out to get coffee altogether. Fortunately, loyal customers and delivery services like Door Dash kept the orders coming.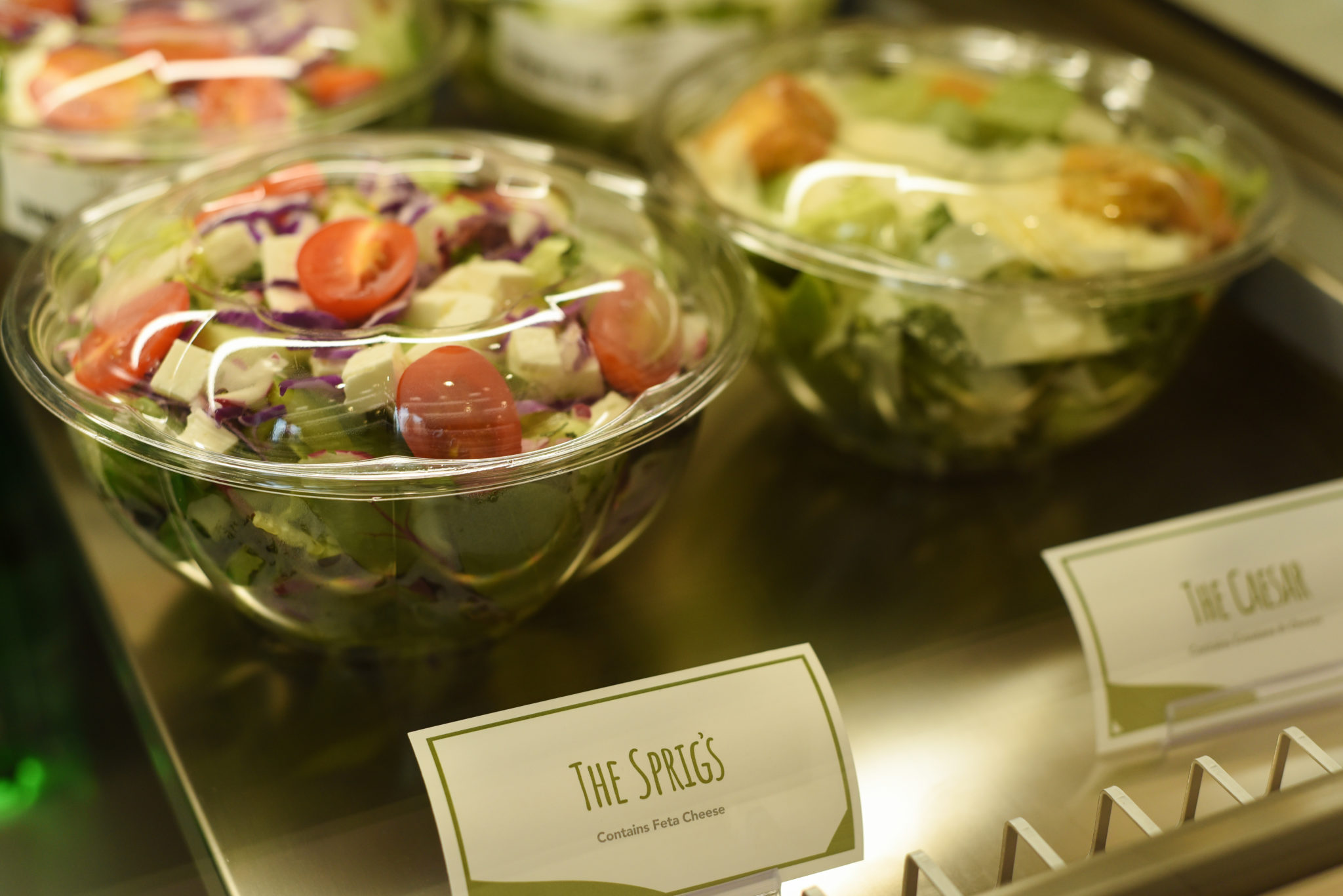 Thanks to the community's support, Sprig's is doing better than ever, according to Msgr. Boland. The challenges of COVID served as a reminder that the Alexandria community has been behind its operators from the start. And they are determined to show their appreciation by giving back.
Looking for work, or just want a great cup of coffee and a bite to eat? Visit Sprig's or contact them through their website. They open their doors at 7 a.m., Monday through Saturday, and are closed Sundays.
IN LOCAL FOOD NEWS:: Founding Farmers is coming to Alexandria, VA