Foodie Newz
Alexandria's Restaurant Scene Is Sizzling Hot This Month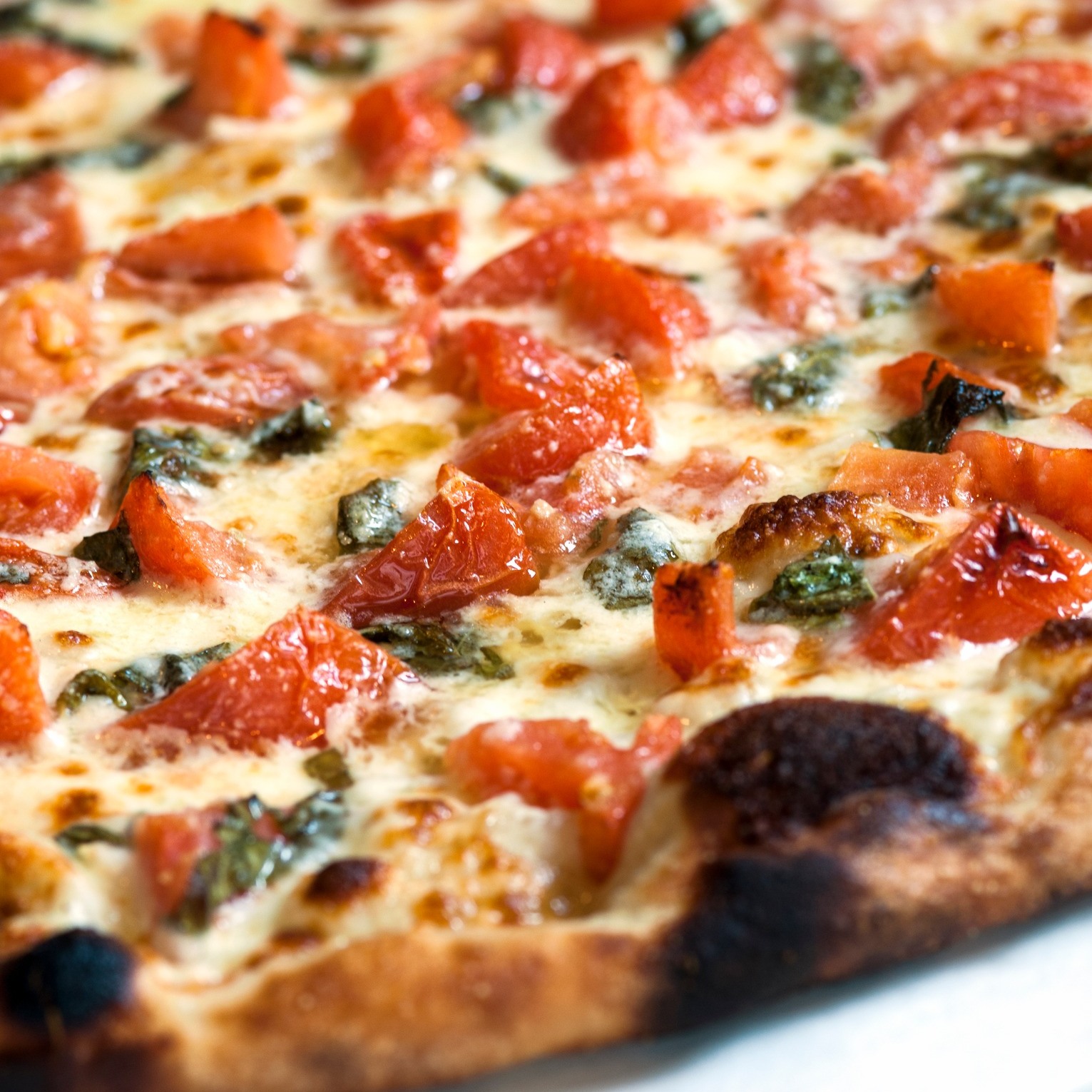 Alexnandria, VA – It's hot! hot!! hot!!! around Alexandria. And, I don't mean the temperature. Check out the latest restaurant scene! Seems like almost everyone is travelling South – like it's not hot enough here.
Looks what's back!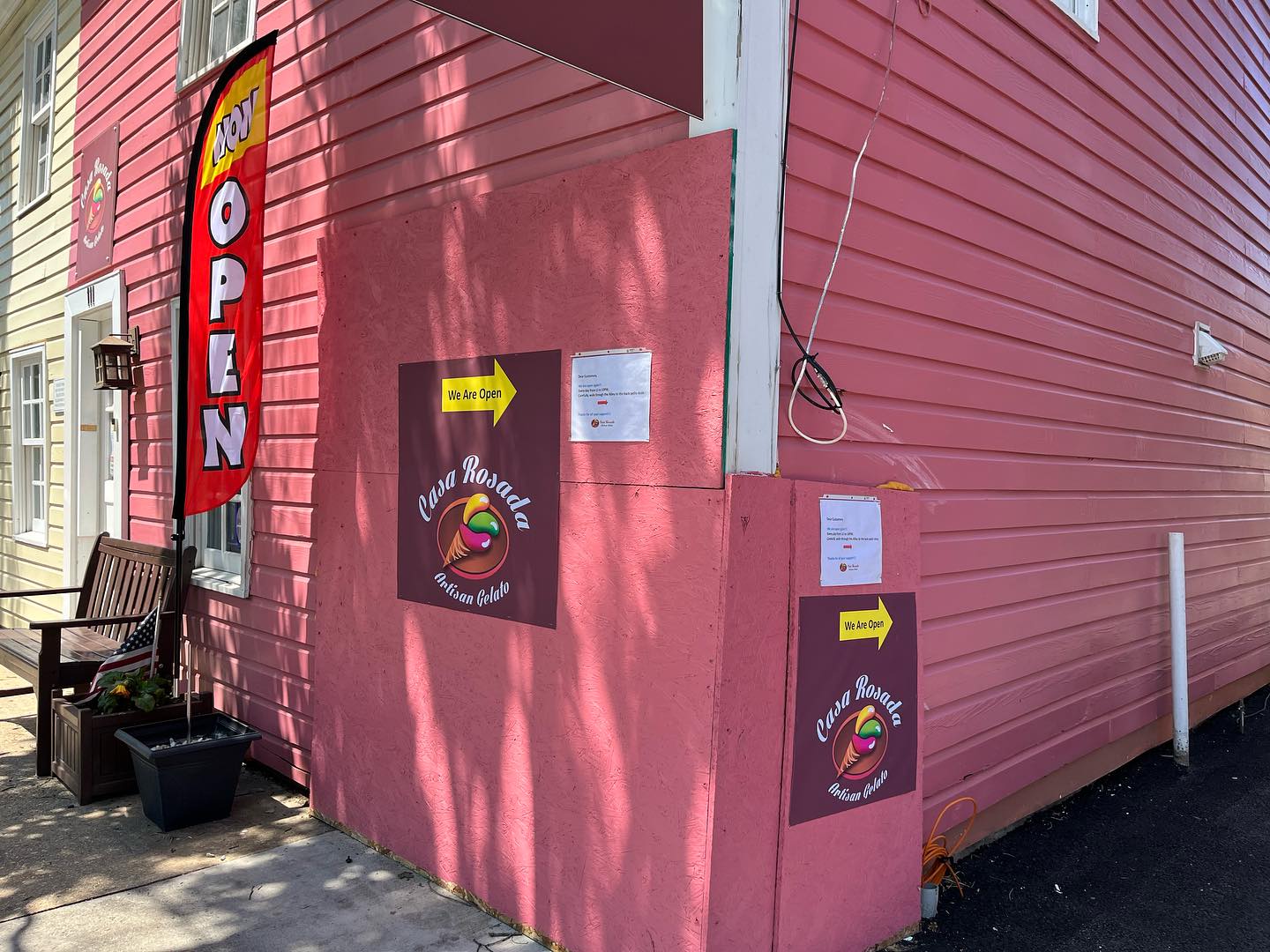 Casa Rosada Artisan Gelato, 111 S Payne St., is open after a car went through the front of the shop at the end of May. The is still renovating its interior but their comfortable patio is open for you to enjoy your Argentinian style gelatos and sorbets. Argentine gelato is softer and creamier than American ice cream. It differs from Italian gelato as gelato is typically made with whole milk and eggs and not whipped with air while helado (gelato) is made with eggs and whipped, with a density like gelato's but doesn't drip like ice cream. Help your pupper cool off with a serving of Hungry Henry's Dog Gelato too.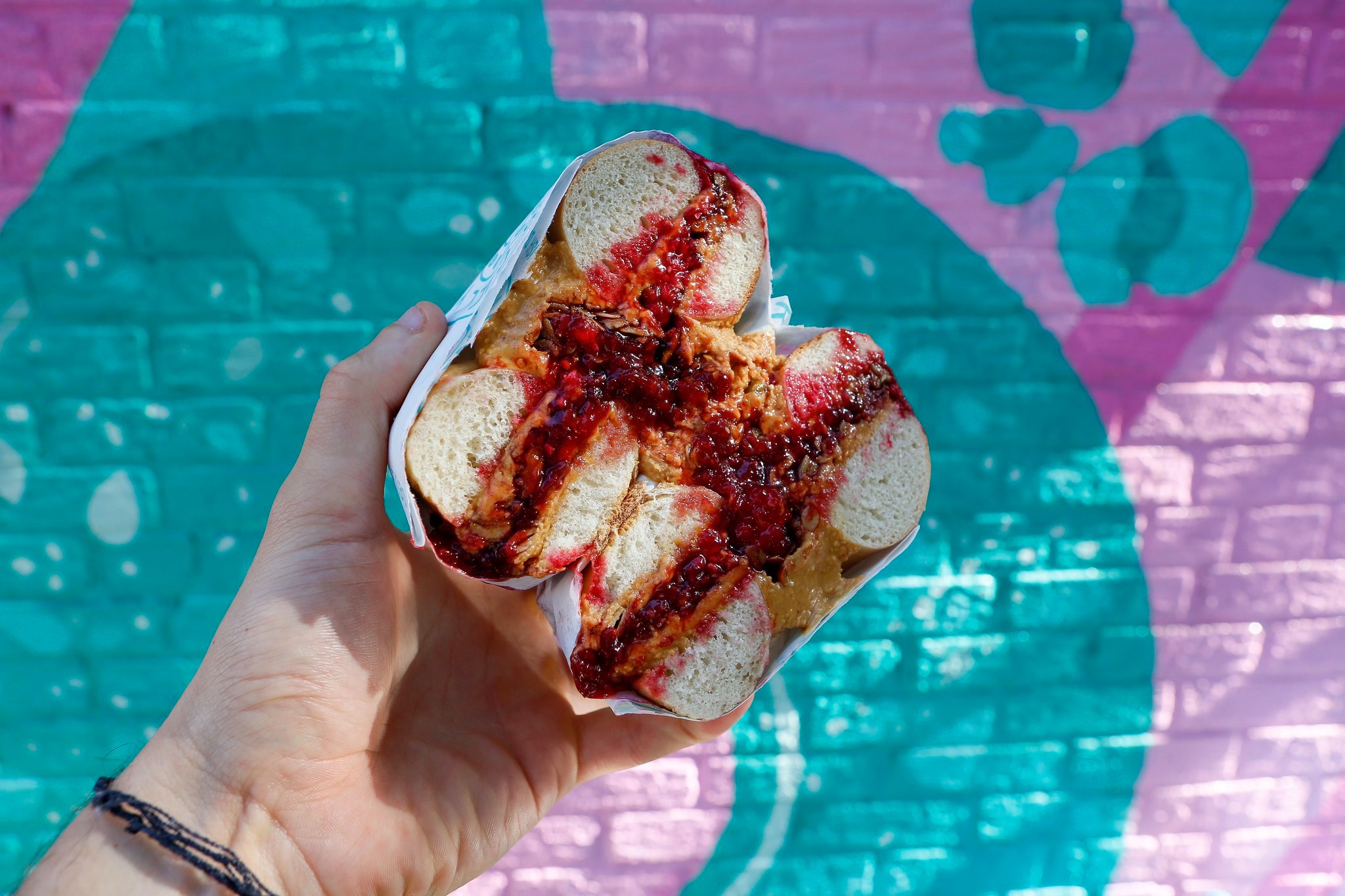 Although it never actually opened, Call Your Mother has filed a new SUP with the City to open an Alexandria location in a multi-family mixed use building of condominiums with first floor retail on the corner of S. Payne and King St. The small deli will be selling their famous bagels accompanied by coffee drinks and other menu items and branded merchandise. They are planning to be open from 7 am-3 pm. The deli will not offer table service, order at the front counter, and take your items to go or eat at one of the 34 table seats or 27 bar stools.  The deli is well known in the area for their variety of bagels and bagel sandwiches. The bagels are vegetarian as they don't contain dairy or eggs but are not vegan as they contain honey. According to their website, their bagels are "somewhere between a classic NY-style bagel and the sweeter, Montreal-style bagels from our friends up North They make all their bagels in-house and source other products such as salmon and whitefish from Logan Sausage, Liberty Delights, and Z&Z.
The ever-changing pop-up scene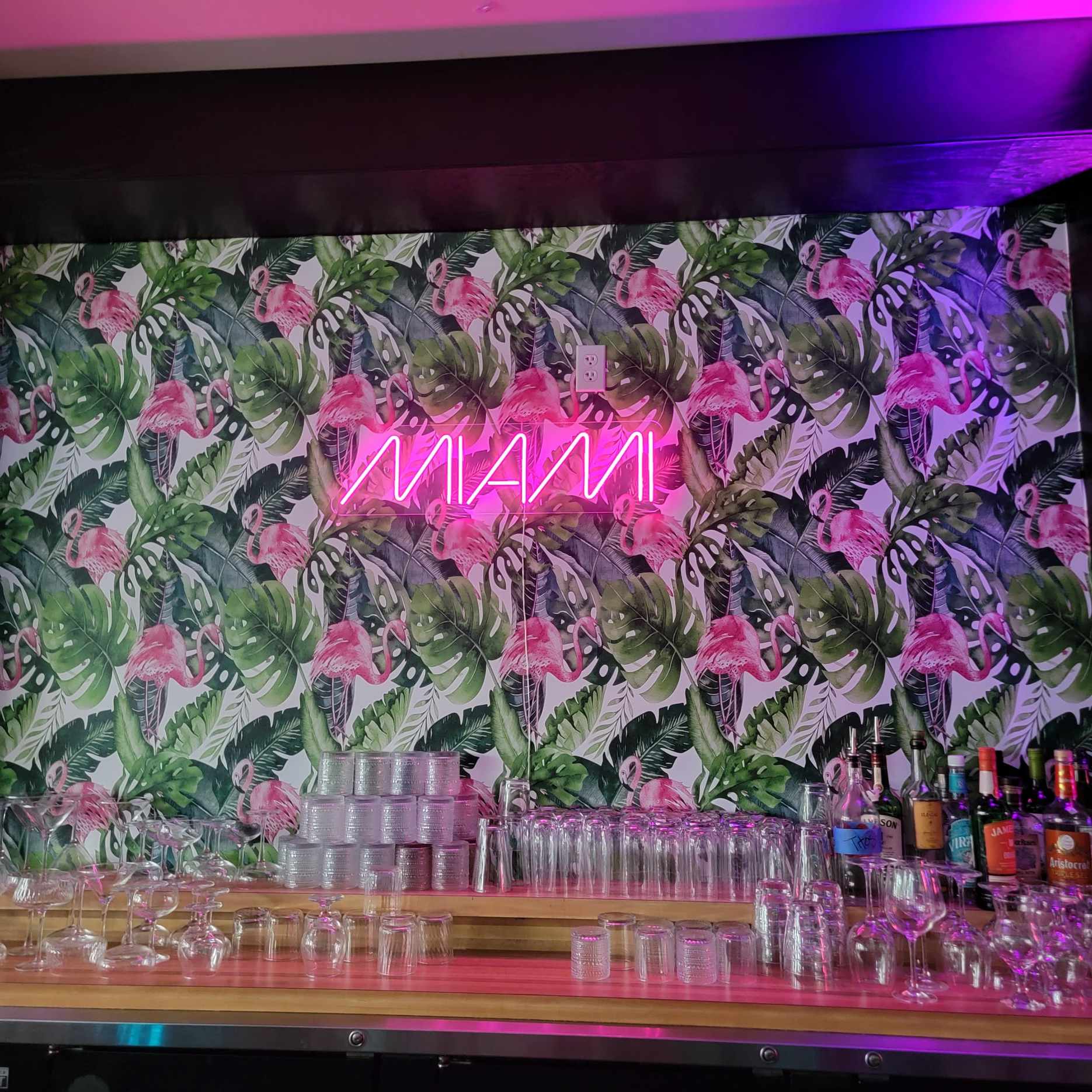 The hot weather is being channeled through some of our favorite pop-up locations in Alexandria. Featuring a Miami Vice theme, Miami Vibes is the latest bar pop-up at 2312 Mount Vernon Ave., from the Homegrown Restaurant Group. The pink and turquoise walls are a reminder of the 80's Miami scene with music, neon, and palm trees. The bar menu includes hot Southern flavors like the Papa Dpb;e Daoquiri made with Don Q white rum, maraschino liqueur, grapefruit, lime and simple syrup. A big plus is the watermelon frosé on these hot nights. It's a refreshing combination of rosé, blended watermelon, strawberry, and lemon. That delicious coconut shrimp is back. Or, try the Havana pineapple wings, smoked, and tossed in a spicy pineapple glaze.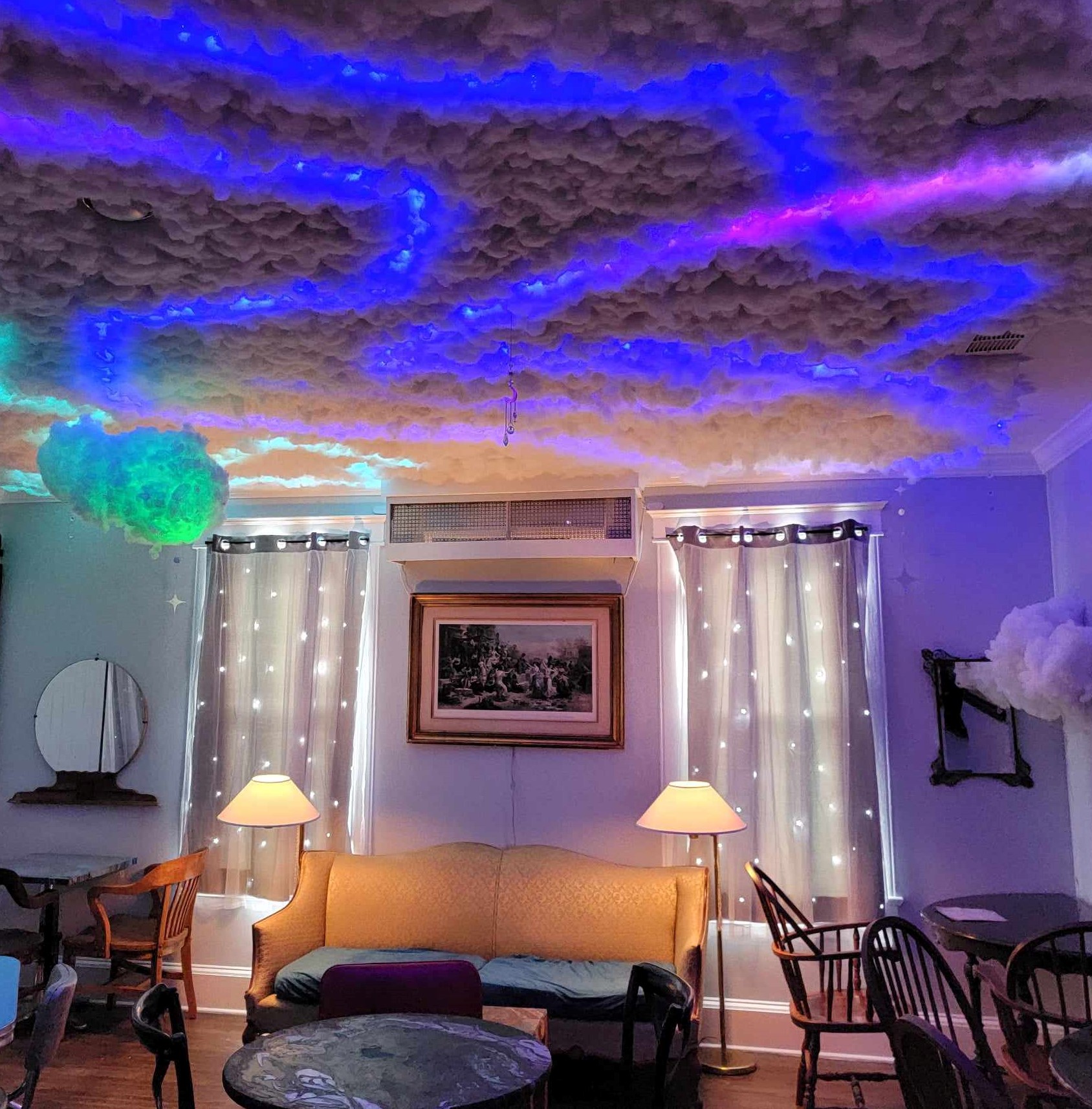 Dreampt is the latest pop-up iteration in the second floor of Del Ray Pizza, 2316 Mount Vernon Ave. open Friday, Saturday, and Sunday nights. According to their website, "Step into a world where dreams intertwine with the realms beyond, where the boundaries of imagination are pushed. Welcome to Dreampt, an intimate cocktail lounge that invites you to I   ndulge in an extraordinary sensory experience." I'm drawn to the Sangre de Estrellas made with Espolon Blanco, simple syrup, lime, lemon, and Cointreau. The menu includes Purple Sweet Potato Fries with spicy honey and sriracha aioli dips. The Fried Avocado is topped with shredded chicken and that same yummy sriracha aioli dip.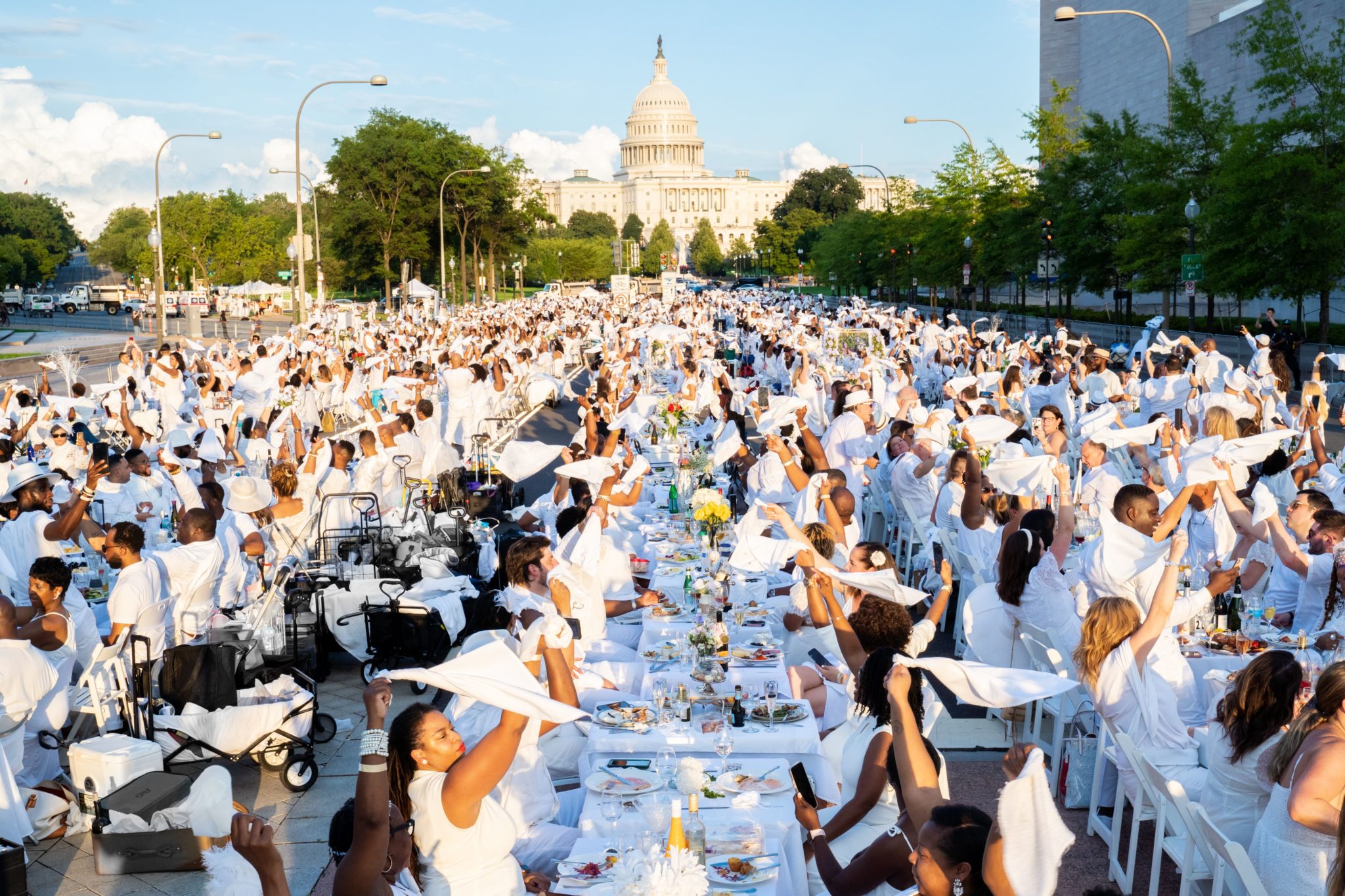 Another special pop-up is coming back on September 9. Le Diner en Blanc, the iconic Parisian-inspired urban picnic with it's all white dress code by invitation only will appear in a surprise DC location. Guests dress in white will enjoy an evening of dining, socializing, and celebrating amid music, entertainment, and dancing.   If you have ever wanted to join in the festivities, you must get an invitation by registering on the official website, washington.dinerenblanc.com and clicking on the Register tab.
Under construction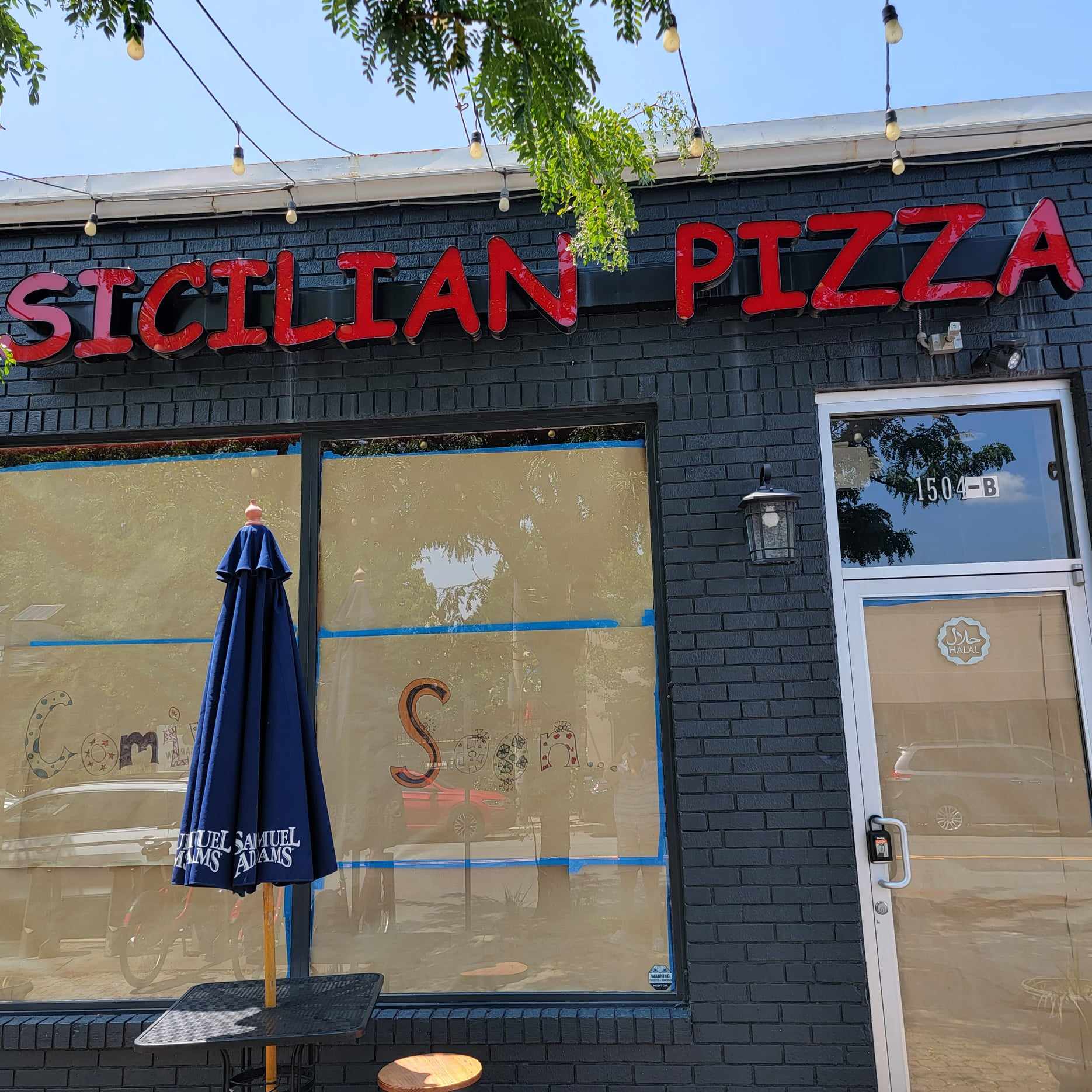 The windows at Sicilian Pizza are covered with a hand written message, Coming Soon, scrawled across the front. The original owner sold the restaurant not long ago and the signs indicate something different is coming. Rumors on the Avenue say it will offer large pizza slices on the menu. There is also construction going on behind the windows of Piece Out Del Ray, 2419 Mt Vernon Ave. Larry and Christine Ponzi posted, "We have a plan… to give our staff a better home, our customers a better experience and bring Piece Out into the next chapter." The Ponzi family also posted the message, "We have loved getting to know each and every one of you and serving the Del Ray neighborhood and beyond! In fact, we love it so much we want to make it better!" No hint of what the menu will offer.
And in other news…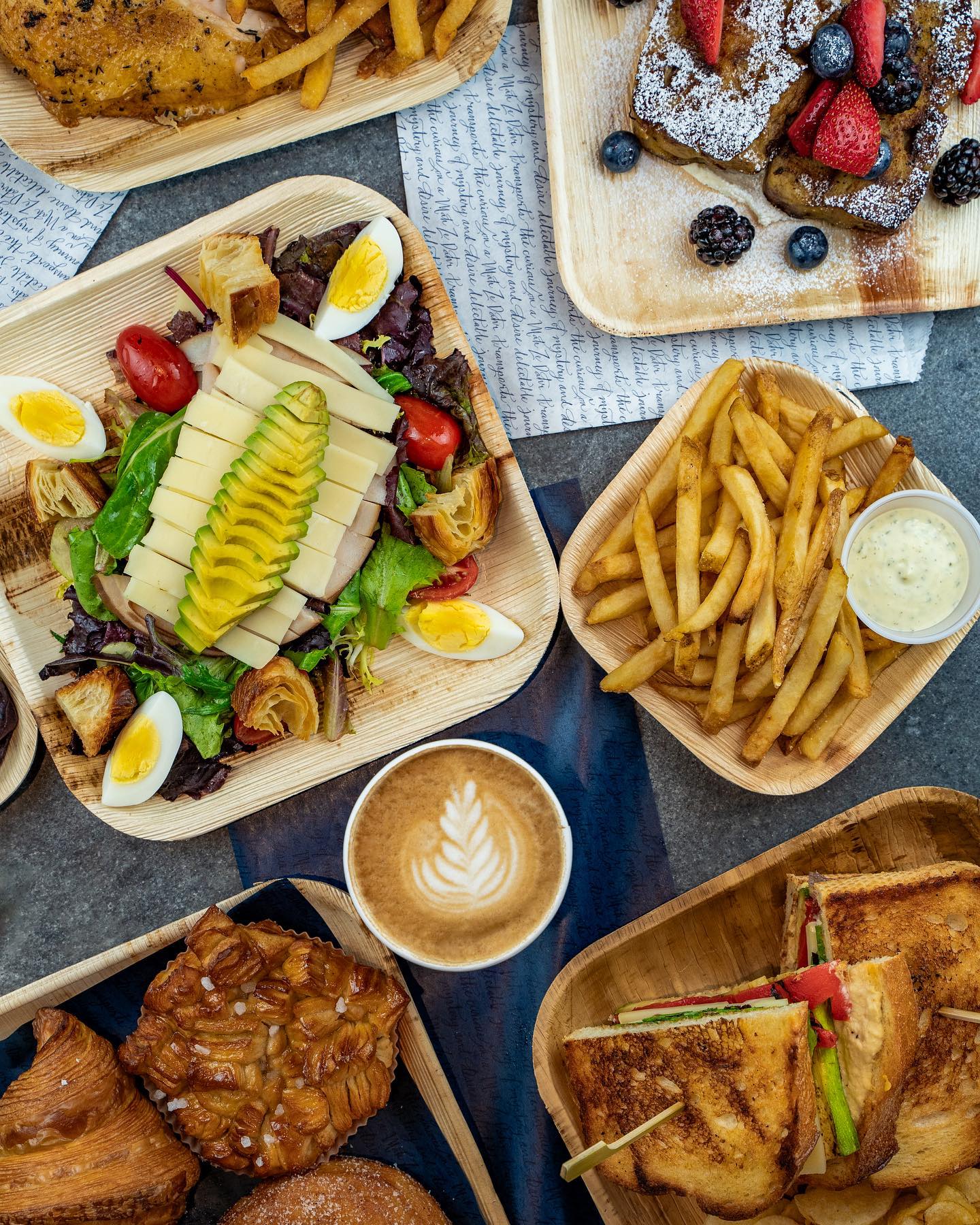 Mah-Ze-Dahr National Landing has morphed into Mah-Ze-Dahr Café, 1550 Crystal Drive. With the post-pandemic return of customers, they have added breakfast, lunch, and dinner options. The new menu includes a Buttermilk Biscuit Breakfast Sandwich with eggs, American cheese, and house made sriracha aioli; Bread Pudding French Toast served with Rum Sauce and Maple Syrup; Pastry Chef Salad with a medley of vegetables, turkey, Gruyere cheese, and croissant croutons; and Steak Frites, served with maître d'hôtel butter and French fries. Sonoma Cellars, 207 King St., is changing ownership. Stacy Wharam of Fontaine Café is adding the location to her suite of restaurants. As of now, the concept and identity of the restaurant is not going to change per the SUP filed with the City.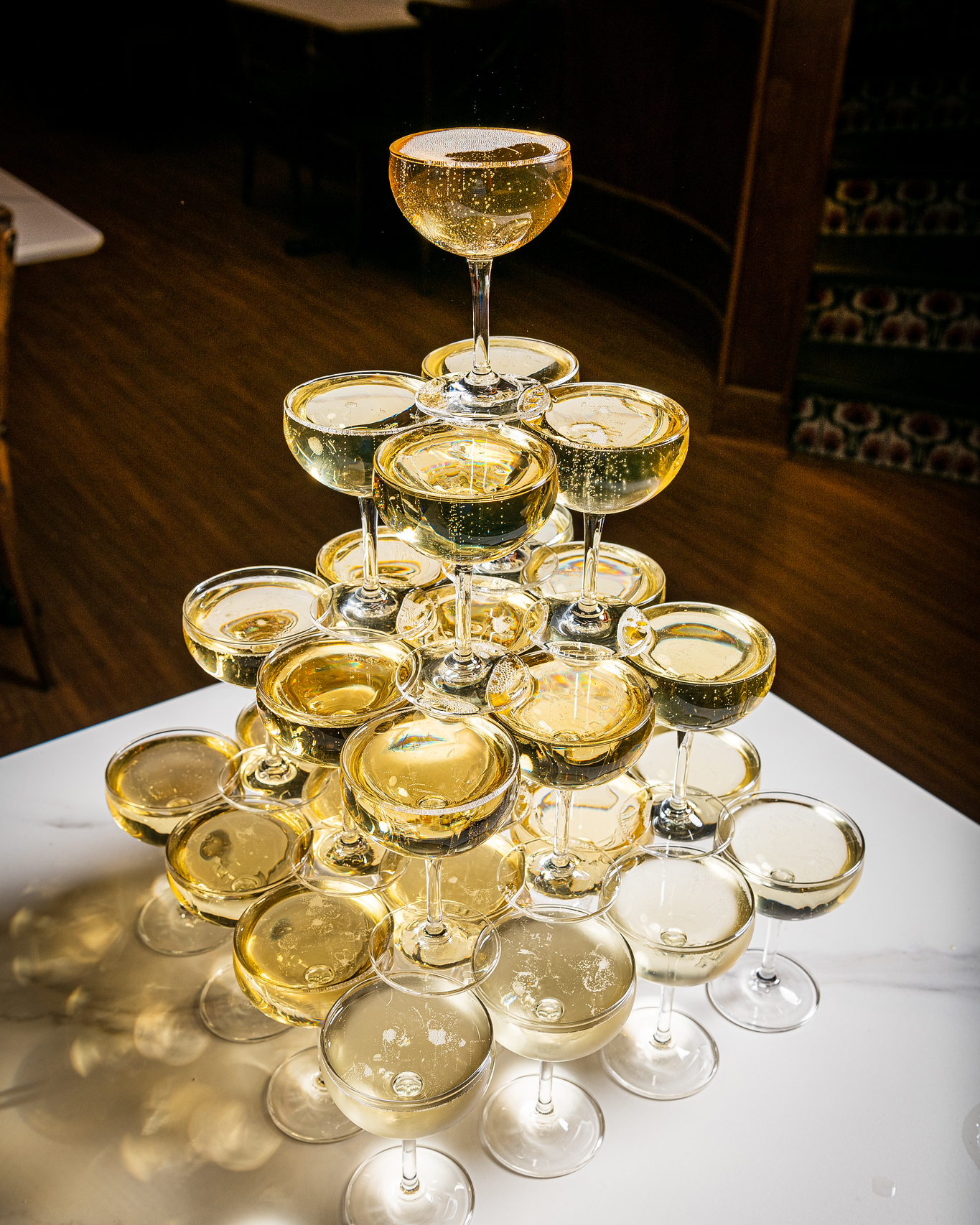 Frank Pepe Pizzeria Napoletana, 3231 Duke Street has announced it favorite Fresh Tomato Pie, available now through the first week of September. The Pepe's Fresh Tomato Pie features a blend of fresh, native tomatoes, mozzarella cheese, garlic, basil, grated Pecorino Romano cheese, and a touch of imported olive oil, all atop the pizza's signature crispy yet chewy, slightly charred crust. Josephine, 109 S. St. Asaph St., has opened its champagne and sparkling cocktail bar on the third floor. Open from Thursday through Saturday from 5 pm to 11 pm, the offers selection of 12 sparkling wines by the glass, with grower champagne from producers like Marc Hebrart, Laurent Perrier, and Philippe Gonet and specially curated magnums. Cocktails include spritzes like the Pamplemousse Spritz with vodka, Pamplemousse, Cocchi Rosa, lime, and sparkling wine and royales such as the Hemingway's Kir Royale, a blend of Mt Defiance Cassis, ginger, absinthe, and sparkling wine. Also featured is a traditional absinthe service and a selection of French spirits and digestifs. Bar Jo offers snacks from Josephine's menu, such as escargot, Wagyu Steak Tartare, and Pate de Campagne, raw bar offerings, and cheese selections.
The correct answer everyone needed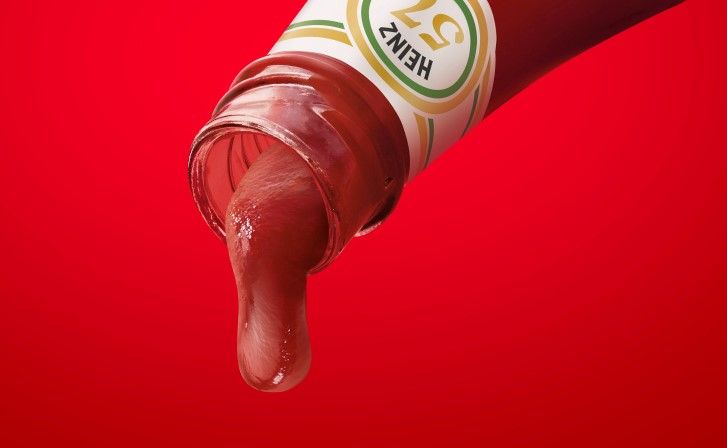 "There was only ever one correct answer, and we're happy to share with Heinz Tomato Ketchup lovers that our ketchup has to be in the fridge," Olivia Lennon, at Heinz Tomato, per the Daily Mail.com.
And don't forget!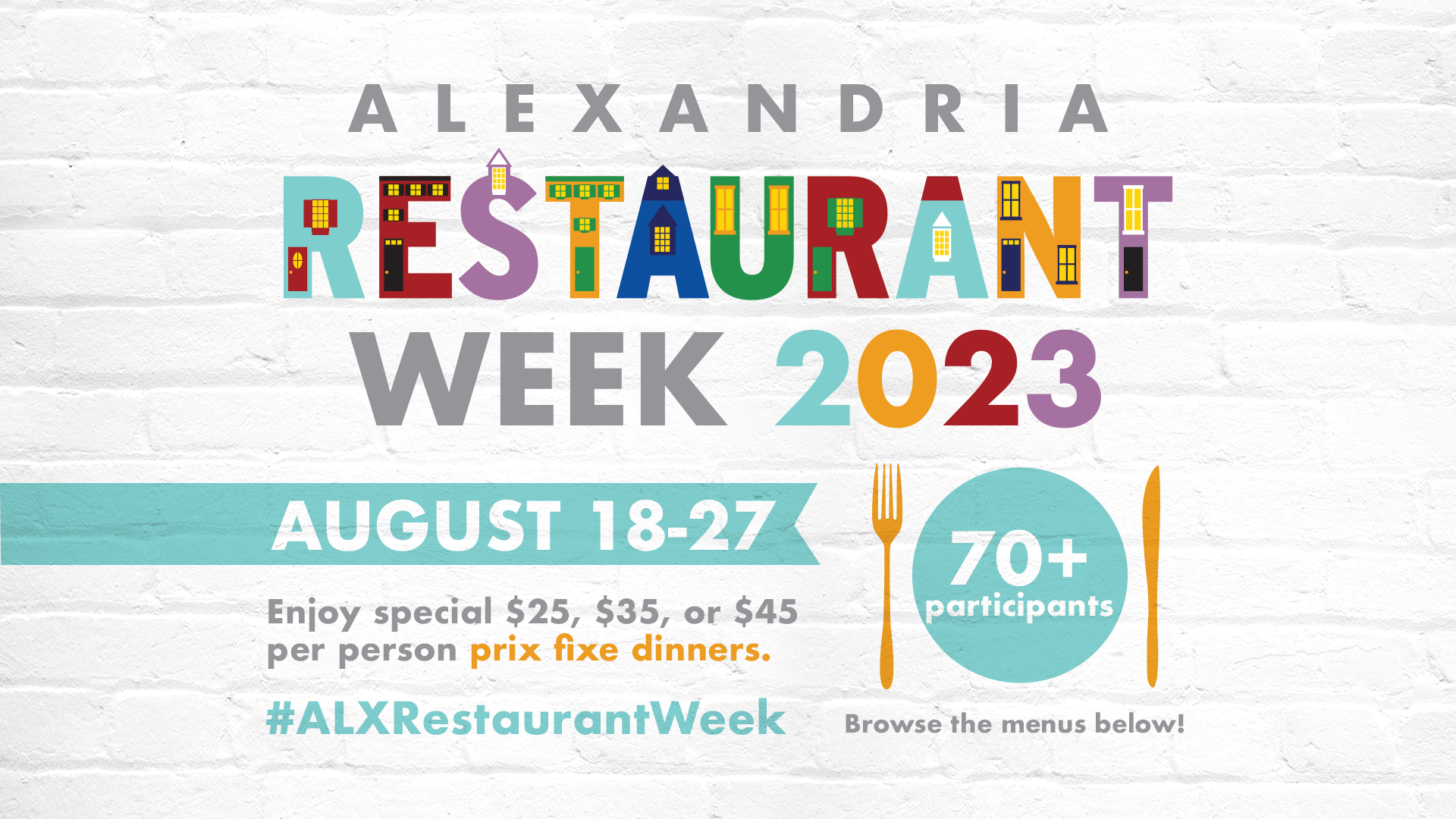 Alexandria Restaurant Week is August 18-27!  Dinners for $25, $35, or $45. Go to the restaurant you've been thinking of trying now!  Get all the 'detes at visitalexandria.com/restaurants/restaurant-week/
Until next time, eat well and enjoy!
Do you have a piece of newz for Foodie Newz, contact me at [email protected]
ICYMI: Summer Alexandria Restaurant Week is Set for August 18-27