Art Reviews
Turning 40 is a Curse in Netflix's "Do Your Worst"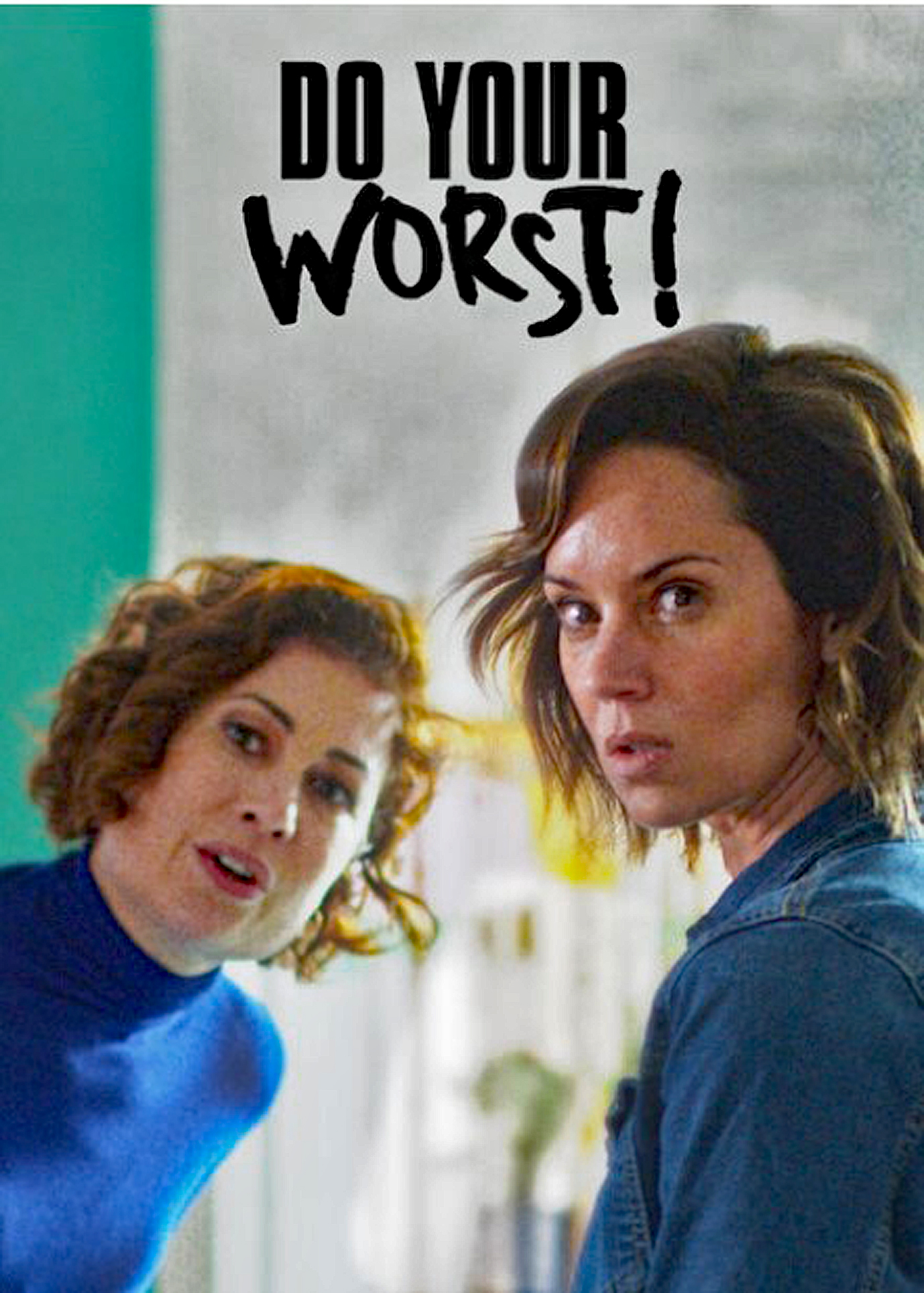 Alexandria, VA – In life it seems that at 40, people should be well into accomplishments and goals to include in their personal legacy. This benchmark dominates the opening scenes of "Do Your Worst," but it falls onto the wayside as the personal failures mount and then turn into successes in this British film starring Shannon Esra as "Sondra," the struggling actor and her friend "Carla," played by Kate Liquorish.
When Sondra can't land a decent acting gig, her friend jumps in to be supportive, like friends should be, and the comedy hijinks get a start from there. In one scene they are yelling at another driver out the window which blends into drinking more than they should, snorting cocaine, jumping in the sack with the drug dealer, and a bikini wax that is painful to watch.
Sondra had a television role years ago, so some do still recognize her from that, but now she's a struggling actor who lives in an apartment her mother owns but is getting sick of her unemployed older daughter using it for free. Sondra does land a part in a film where she's a cave woman, killing and eating the way cave people did and the producer wants more in the acting part to be convincing. As the movie goes on, the cave woman role goes on too and Sondra finally delivers a convincing part that the director loves.
Then she somehow ends up kissing her best friend's husband, and that hatches a subplot of besties at war, but it doesn't seem to go anywhere. And as her mother starts kicking her out, she has the bathroom renovated and ends up having a fling with the foreman of the construction crew.
There's lots of cursing, drinking and sex but no real nudity, so it's almost a PG movie except for the cursing, drinking and sex under the covers. It is fun though and makes one think of how they are treating their bestie. If you lived through Amy Schumer's "Trainwreck," in 2015, you'll live through this too and might even have a few laughs along the way.
Do Your Worst was produced by Blingol Media and released by Netflix in March 2023.
ICYMI: Glitz and Glamour Exude at the Kennedy Center in 'Moulin Rouge'