SPORTS
ACPS Holds 2023 Athletic Hall of Fame Event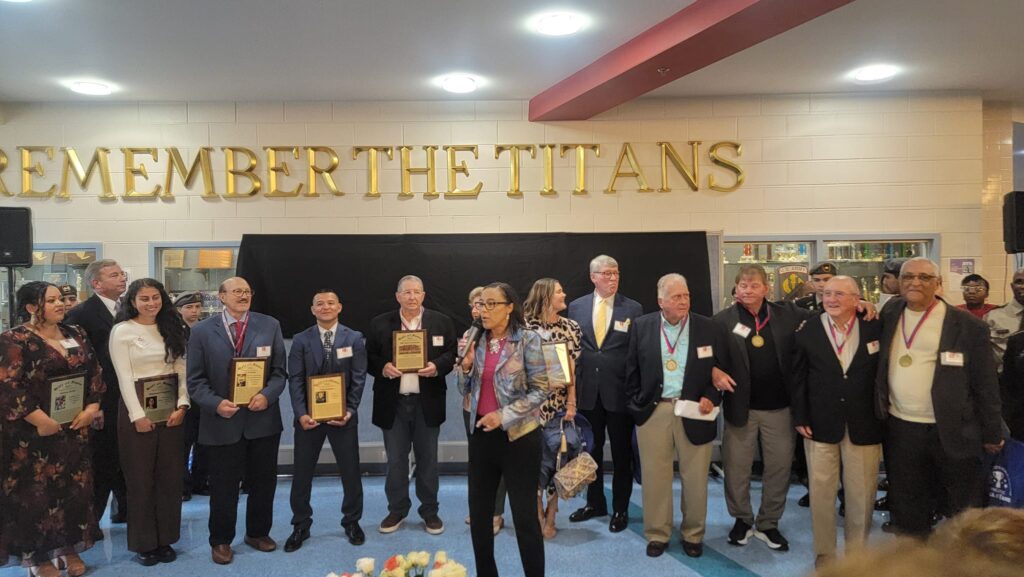 By Peter Russo and Imani Sanders, Theogony
ALEXANDRIA, VA-Every year since 2014, a committee has come together to nominate and memorialize former students and coaches that have made their mark on Alexandria City High School (ACHS). The ACHS Athletic Hall of Fame induction ceremony for this year was held on Saturday, Oct. 14 and added 11 new inductees, including the entire 1984 state championship football team. Prior to the ceremony, the Athletic Hall of Fame had 105 members that have inspired through their devotion to their sports. From coaches, to players, to advisors, to entire teams, various people and groups have achieved recognition, and soon, more are to come.
Bob Trout, a retired T.C Williams print teacher and the equipment manager of the 1984 team said, "It's an honor that we can bestow upon these athletes here. I'm overwhelmed and glad that we can do this and [to] be part of the committee."
The atmosphere of the event was one of camaraderie and friendship. The ceremony started a couple of minutes late due to extended team bonding from the 1984 football team, and the banter and greetings of the audience. Once the program began, inductees ranged from the first female football player (Brianna Smith) to longtime athletic director Don Rivière.
"I've done all my teaching and coaching at ACHS as an athletic director," Rivière said, "and watched everybody progress and be successful."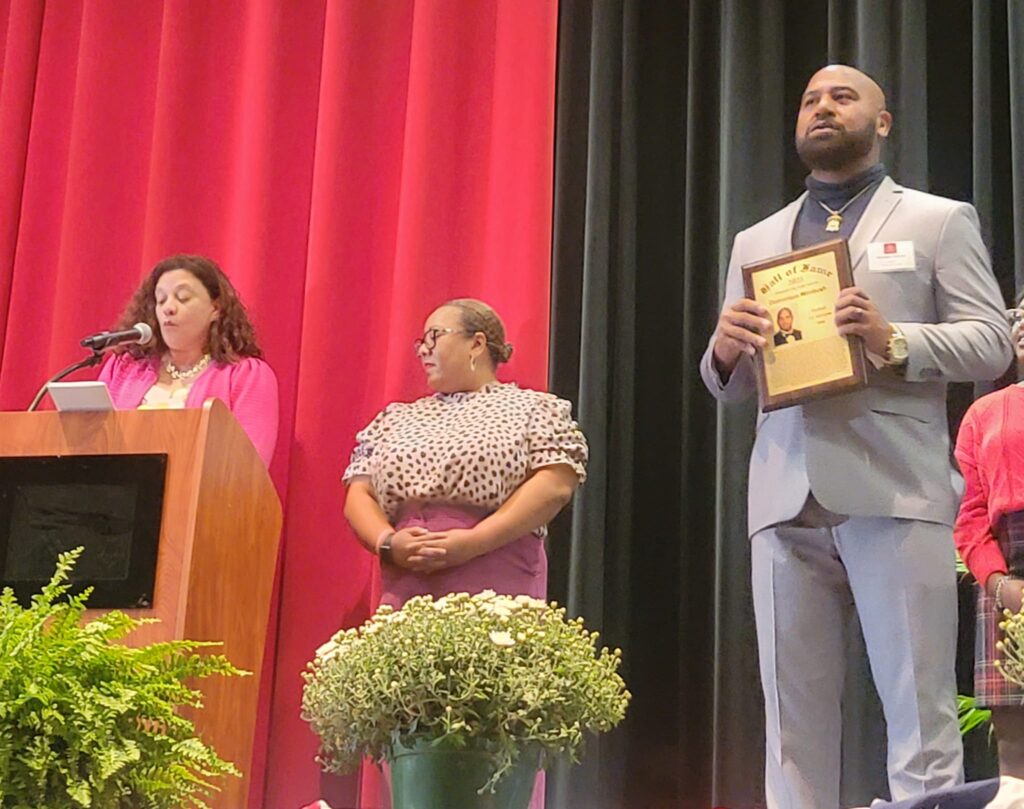 Class of 1997 graduate Rudy Argueta, who played soccer at T.C. Williams, expressed how meaningful being inducted is to him. "It's overwhelming. It was unexpected. First of all, I felt blessed to be nominated. And now, just to be in the Hall of Fame for this school is unreal."
It was evident from the many hugs and high fives exchanged between the football players and coaches that they were a tight-knit bunch. When asked about his favorite part of the sport, Glenn Williams, quarterback of the 1984 team said, "[It was] the camaraderie… There is the closeness of the guys, we were so close off the field that it really transpired on the field as well. It helped us quite a bit during tough times and tough games."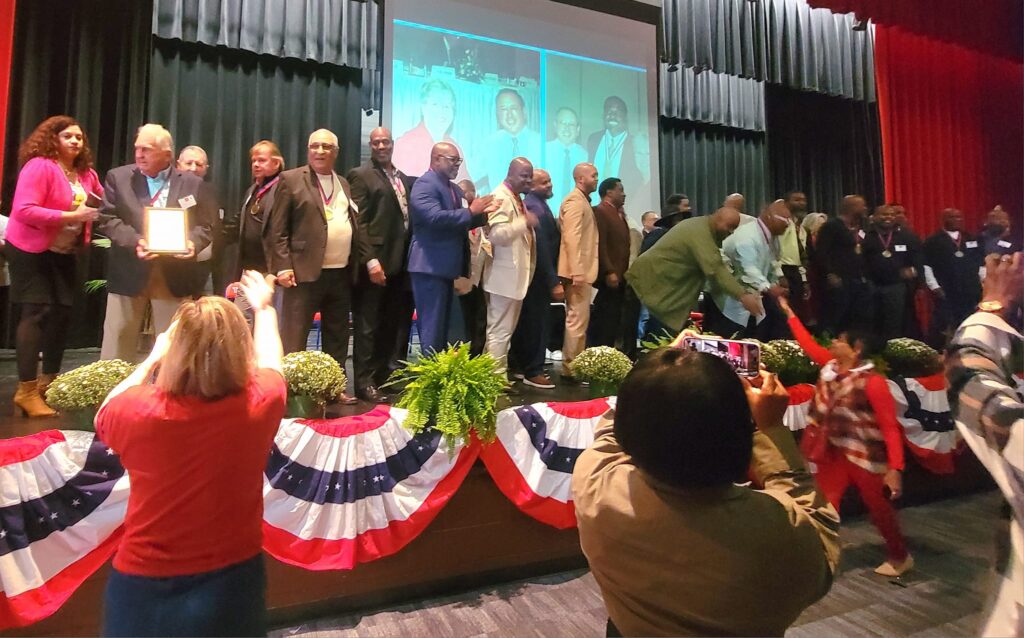 The head coach of the '84 team, Glenn Furman, said, "Coaching football was my life and I loved it. I found these kids, this team. You talk about this team specifically; I started them off in 8th grade and they took it right through graduation."
Following the award ceremony, the audience and recipients moved to the main entrance lobby for the unveiling of the plaques that will be on display in the building. The deadline for nominations for next year's hall of fame class is Jan. 31, 2024.
If you wish to nominate someone, click HERE.
The 2023 Athletic Hall of Fame inductees are as follows:
Mike Agee- Football, Basketball, Track, Baseball, George Washington High School, Class of 1956
Rudy Argueta- Soccer, T.C Williams High School, Class of 1997
Philomena Fitzgerald- Field Hockey, Soccer and Indoor Track, T.C. Williams High School, Class of 2016
Jasmine Goffe- Basketball, T.C. Williams High School, Class of 1995
Ada Hicks- Basketball, Alexandria City High School, Class of 1929
Elena Parent- Crew and Swimming, T.C Williams High School, Class of 1994
Joseph Pisciotta- Soccer, Gymnastics, Diving, Football Coach, Intramural Director T.C. Williams High School, 1970-2001
Don Rivière- Athletic Director, Francis C. Hammond High School and T.C. Williams High School, 1965-1992
Brianna Smith- Football, Track, Crew and Soccer, T.C. Williams High School, Class of 2015
Dominique WImbush- Football, T.C. Williams High School, Class of 1998
1984 T.C. Williams State Champion Football Team [SEE ALSO: Alexandria Nonprofit Receives $48,000 Check from RUN! GEEK! RUN!]