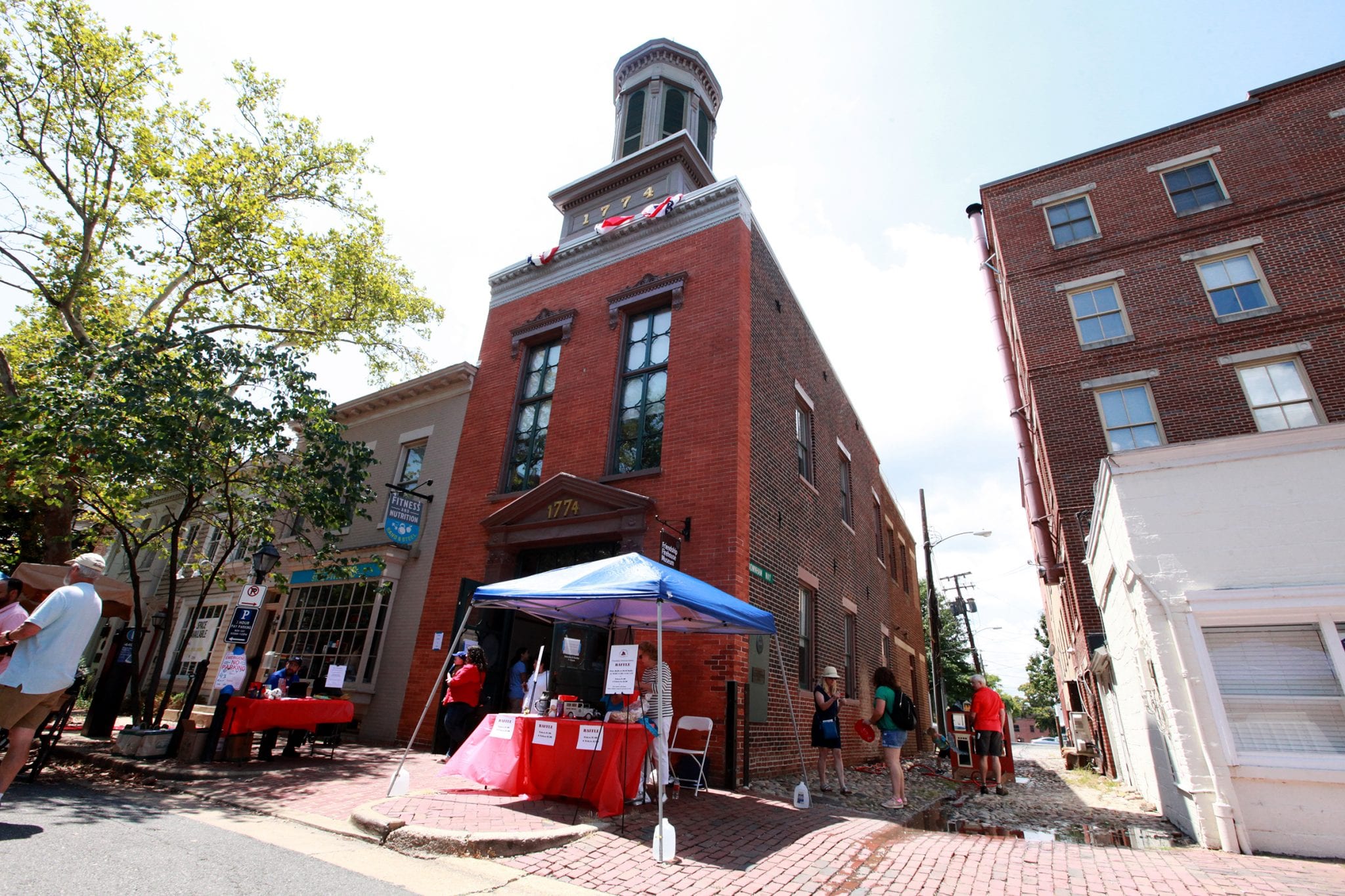 ALEXANDRIA, VA – This year marks the 246th birthday of the Friendship Fire Company. Usually it is celebrated with a festival. But because of public health concerns, the celebration will have to take place from home.
An important part of this city's history, the Friendship Fire Company is known as its first volunteer fire department. Firemen stationed at the 107 South Alfred Street firehouse, built in 1855, battled tremendous blazes in 1827, 1855, 1871, and 1922. In the 19th and early 20th century, Alexandria's buildings and houses were made of wood. Fire was a frequent danger because residents used open flames for cooking and heat.
Now a museum, the firehouse contains firefighting equipment and various displays dating to the 1700s. Even though it is closed, the city has released fun take-home kits for kids, ages four to eight years old.
The kits include a plastic Friendship fire helmet, instructions, coloring and activity sheets, and suggested books and websites for additional resources. Kits are free and available to order HERE.
After placing an order, staff will send an email to let you know when your kit is ready for pick up. Go to the Alexandria History Museum at The Lyceum Monday through Saturday 11 a.m. – 4 p.m. and Sundays 1-4 p.m. To arrange a pickup time, call 703-746-4994.
Want to take a virtual tour of the Friendship Firehouse Museum? Click HERE.
ICYMI: Important Meeting for All Alexandria Businesses