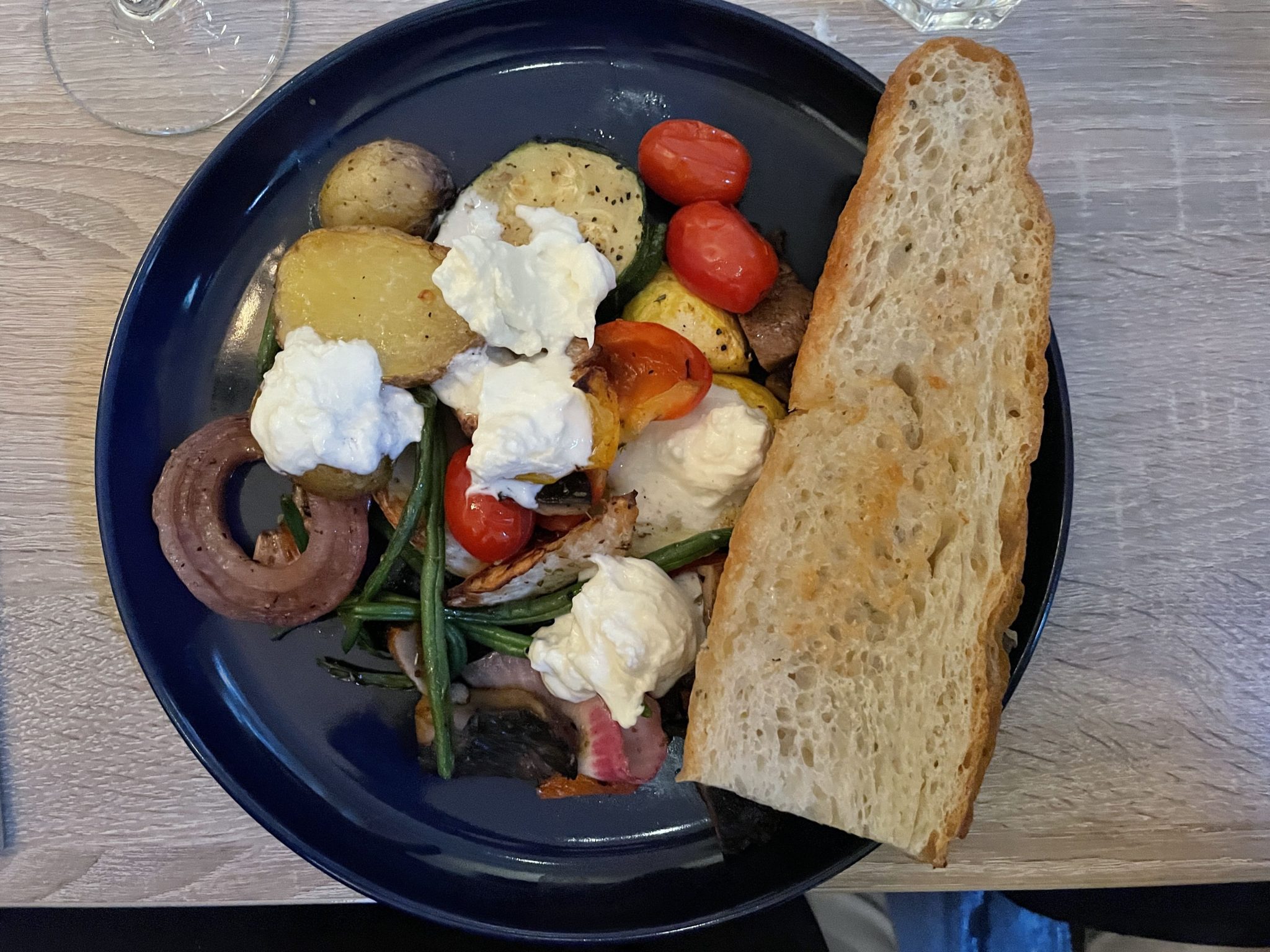 ALEXANDRIA, VA –Alexandria Restaurant Week is here! My friends and I decided to take advantage of this week's specials and celebrate our friend's birthday at Sonoma Cellar. (Alexandria Restaurant Week runs through tomorrow, Aug. 29.)
The six of us were fortunate to have our own private room upstairs for the evening.
Constructed in 1810, the building that houses the restaurant is known as The Historic Bartleman House. The owners, Rick and Elizabeth Myllenbeck, who opened the restaurant in 2015, have maintained the integrity of the old row house. Their care adds to the appeal of dining there. It feels as if you've been invited to someone's home for dinner. The main level includes more seating options, as well as a beautiful bar and patio. The area is both a restaurant and wine tasting room.
NO FARES: All Can Ride City Public Bus (DASH) for Free in Alexandria, Virginia
Several of us shared a bottle of Malbec (Argentina), while the birthday girl ordered the Taste In Place. This is a wine sampler in the spirit of their California-inspired restaurant's wine theme. It is four, 2 oz pours, for $15. The evening's variety was Ornella Molon Pinot Grigio (Italy), Oysterman Muscadet (France), Malene Rose (California) and J Dusi Model M (California).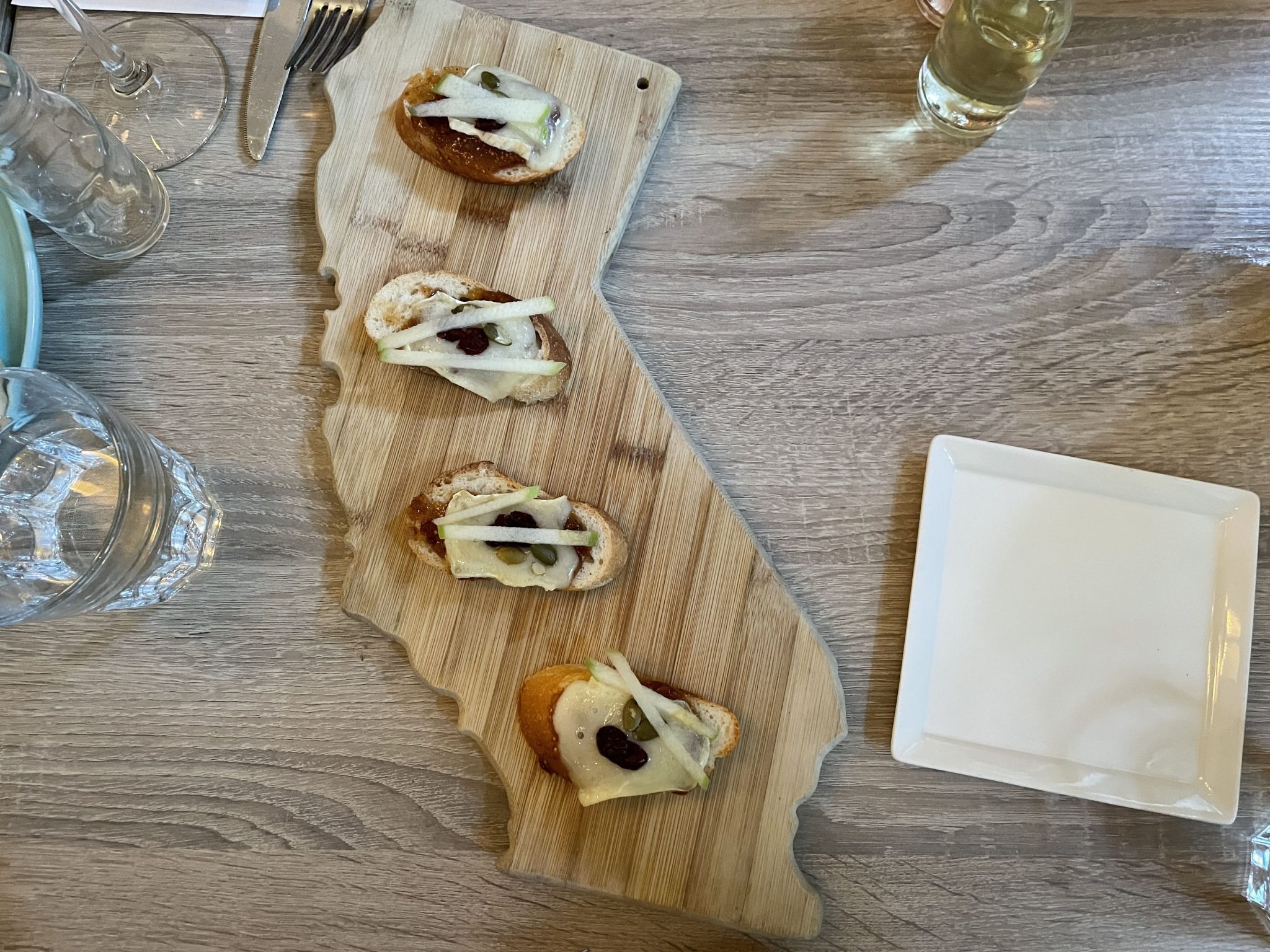 We started off with two appetizers from the Light Fare and Small Plates for the table, and both were excellent choices. We shared the Brie and Fig Jam Crostini, a fig spread layered on toasted baguette topped with warm brie, shredded green apples, pepitas, and cranberries. We also tried the Hot Cheesy Artichoke Dip with Crisps. The menu describes it as "baked in a dish for sharing and is Chef Walter's special recipe." The dish was devoured in no time; simply delicious!
I chose to order off the Restaurant Week Menu ($25 per person and $49 for two). To start, I had the Creamy Coconut Cantaloupe Soup. It was a refreshing purée topped with little pieces of cantaloupe. For my main course, I picked the Grilled Veggies and Burrata. Our server said it was one of her favorites – and I understand why! It is made of marinated and roasted veggies, warm grilled burrata drizzled in olive oil, a special spice, and is served with focaccia.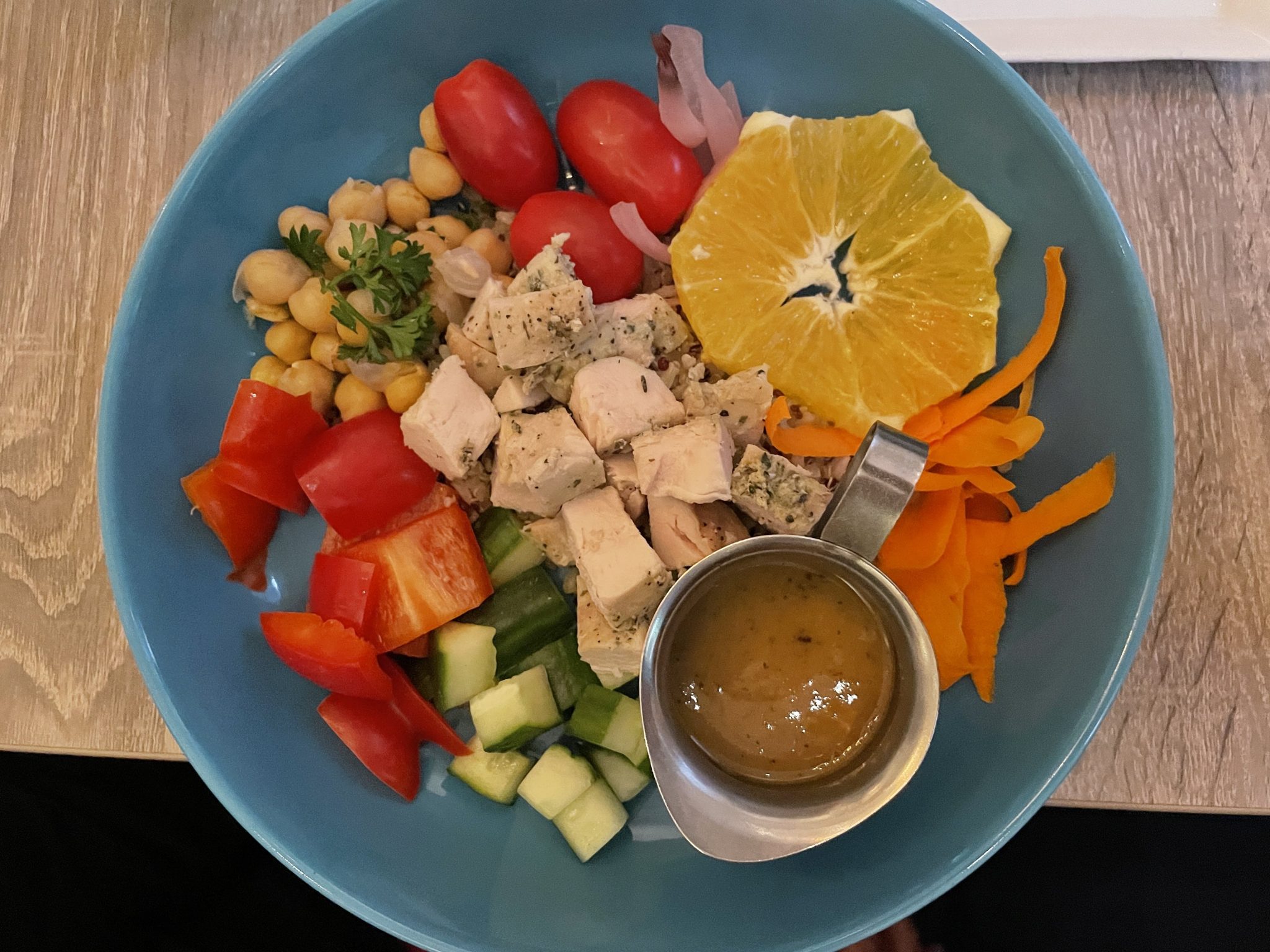 My friends chose some other choices from this week's special menu: lentil chili, Ahi Tuna Poke Bowl, and a Chicken Buddha Bowl. Other available dishes include Stone Ground Mustard Rosemary & Garlic Pork Tenderloin and an 8-ounce Rib-eye Steak. Two friends decided to veer off the Restaurant Week menu to try the Pacific Coast Salmon. This was served with mushroom risotto and veggies. Our waiter, very accommodating, offered the pea and edamame risotto as a substitute for one friend who doesn't care for mushrooms.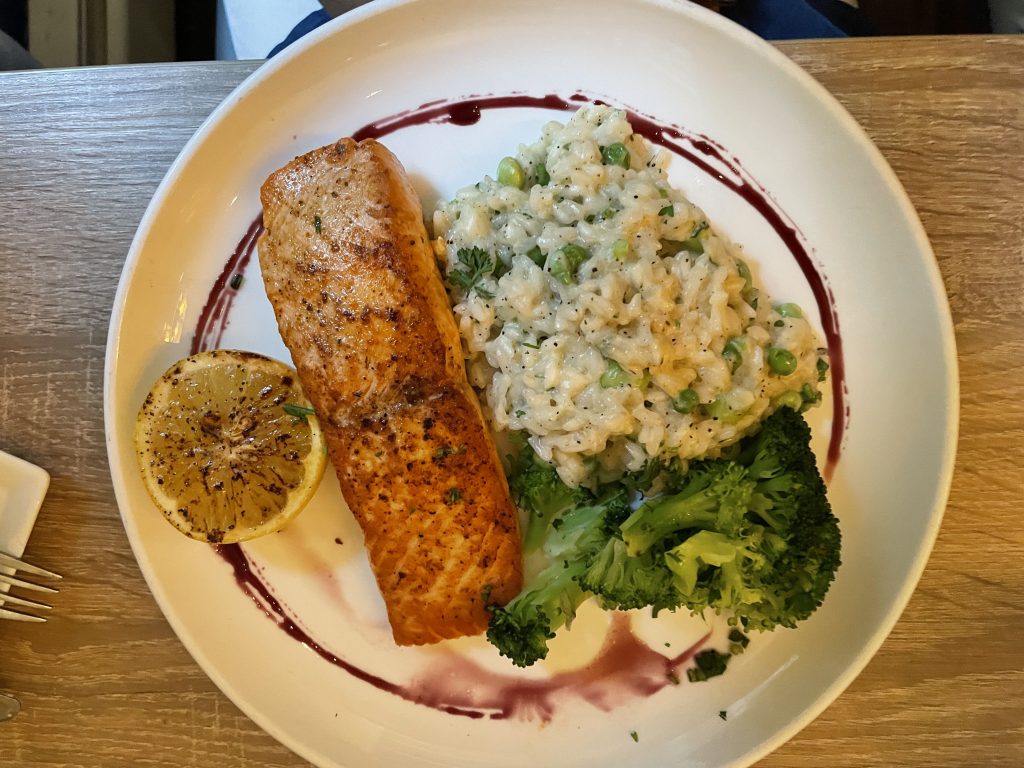 No birthday dinner is complete without dessert. From the Restaurant Week Menu, someone at the table picked the Chocolate Panna Cotta with Fresh Berries and a Tawny Port Chaser. The rest the group chose the Flourless Chocolate Cake and topped it with their Homemade Vanilla Ice Cream. Our server kindly added a candle to the birthday girl's dessert so we could sing to her. With delectable food and fabulous friends, it was a wonderful evening.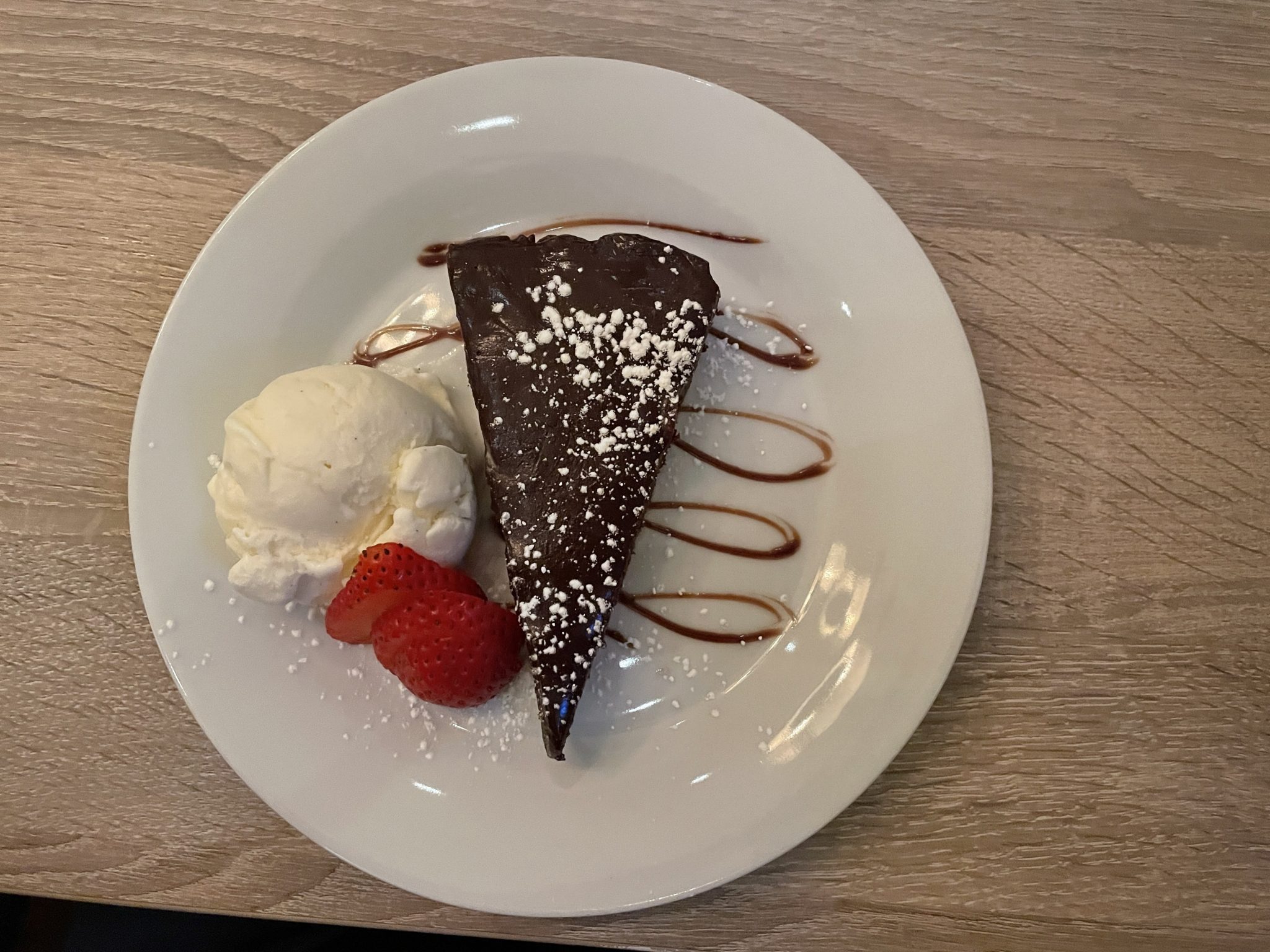 Sonoma Cellar is located at 207 King Street. They are open Monday through Thursday 11:00 a.m. to 10:00 p.m. Friday through Saturday 10:00 a.m. to 11:00 p.m. and Sundays 10:00 a.m. to 10:00 p.m. Visit www.mysonomacellar.com or call 703-566-9867.
Local Bar Reserves Seats for 13 Soldiers Lost in Afghanistan