In Z Hood
Sharing the W&OD Railroad Trail
NOVA Parks Expands Regional Park With Dual Lanes in Falls Church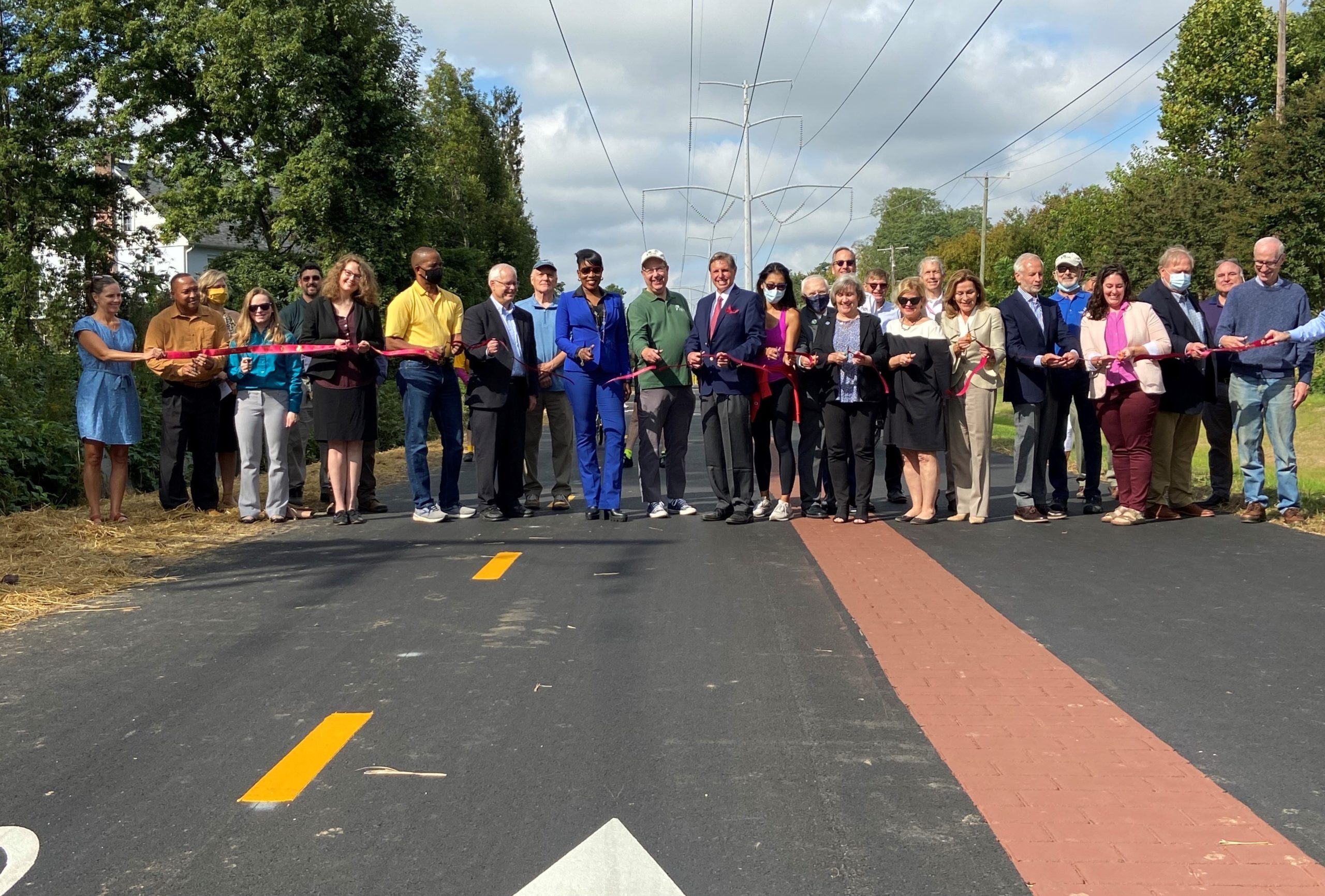 Alexandria, VA – Our region abounds with recreational sites, from historic Gadsby's Tavern and the Caryle House to 26 acres of outdoor adventure at Cameron Run Regional Park. When the COVID crisis shut society down in 2020, outdoor activities and park recreation became more in demand than ever. Mental health advocacy and wellness trends found catharsis in the great outdoors, turning to nature for emotional release and physical stimulation.
Cycling blossomed as a COVID-safe mode of transportation and a safe recreational option, as theaters, concert halls, sports arenas, ballparks, spas, health clubs, gyms, and schools were shuttered. Sales of new and used bicycles skyrocketed even while prices shot up astronomically.
Area trails were overrun with two-, three-, and four-wheelers, with strollers, runners, joggers with strollers, dog walkers, joggers with strollers and dogs, plus the occasional horse, electric wheels, hoverboarders, and skateboarders. Trail jams that discombobulated cyclists as they encountered pedestrians and bicycles moving at widely varying speeds became a source of frustration and sometimes mishaps. Safety became a paramount concern.
On October 7, NOVA Parks, in collaboration with the Northern Virginia  Transportation Authority and the City of Falls Church, unveiled a revamped mile-and-a-half strip of the W&OD Trail in Falls Church. The dual trail comprises a wide, dedicated pedestrian path and a bicycle path, with a 2-foot separation between the two. The ribbon-cutting that opened the short section of trail for cyclists and pedestrians is certain to be the wave of the future.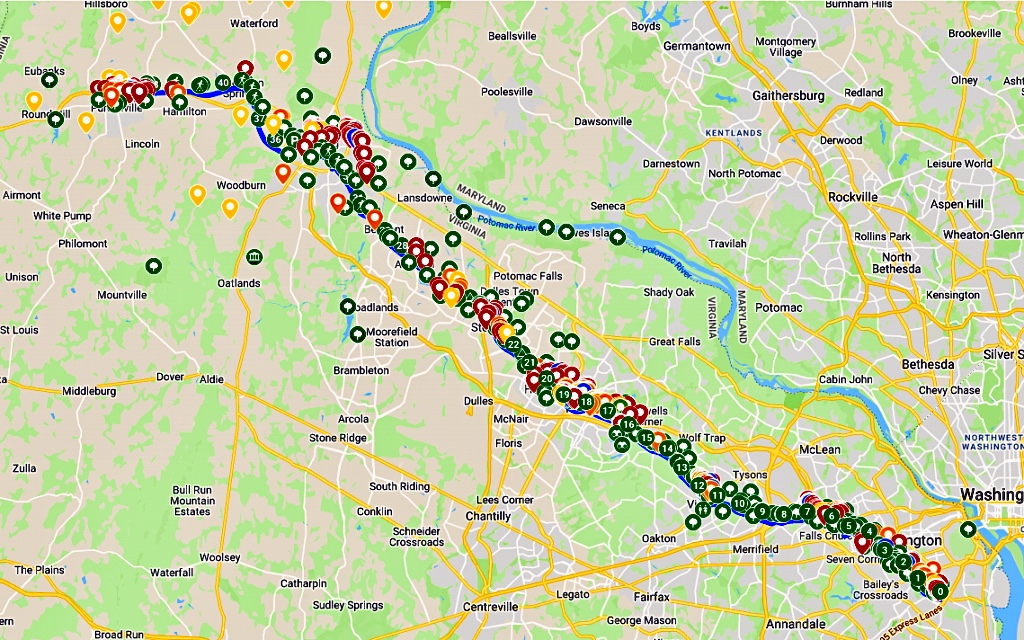 The W&OD runs 45 miles from Shirlington to Purcellville, following the old rail bed for which the trail is named. Dating back to 1847, the rail line was originally known as the Alexandria, Loudoun, and Hampshire Railroad. Running through what is now Alexandria, Arlington, Falls Church, Herndon, Vienna, Reston, Sterling, Leesburg, and Purcellville, the railroad facilitated commerce between the bustling Port City seaport and rapidly developing towns to the west.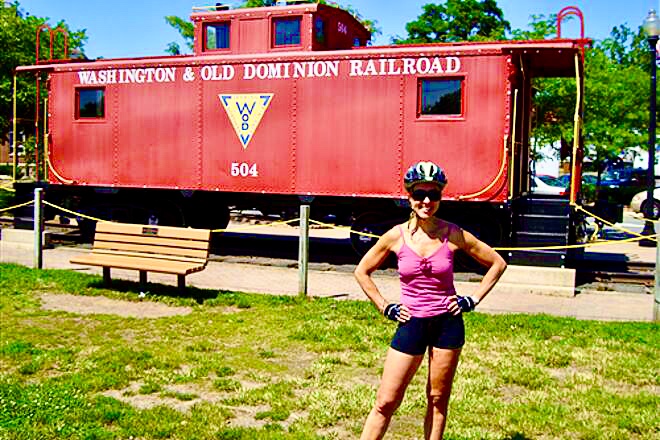 The railroad abandoned the line in 1968 and NOVA Parks assumed control in 1974. The first section of the trail was dedicated in the City of Falls Church on September 7, 1974, with then-mayor Harold Miller cutting the ribbon. It's fitting that the first section of the new dual trail was implemented where it all first began.
The W&OD Railroad Regional Park was the first rail-to-trail park in the U.S., with the final section completed in 1988. And yes, it's true. There's a brewery located along the trail. Adroit Theory Brewing Company in Purcellville is an industrial-chic taproom serving craft brews to enjoy on-site and growlers to go.
Be careful though. With Adroit Theory being the end, or the start, of the line, you just might get waylaid. Sunset Hills Vineyard is but three miles up the road, and there are other great Loudoun wineries, breweries, and distilleries within cycling range. You may want to book a B&B nearby.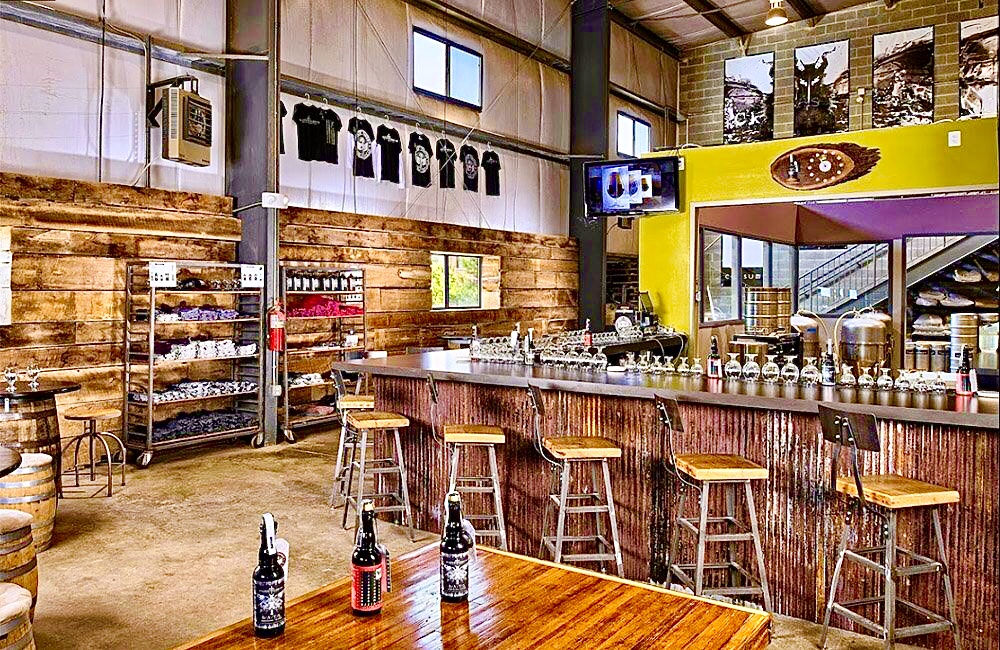 At the October 7 ribbon cutting, Kristin Frontiera, Acting Executive Director of the Washington Area Bicyclist Association, spoke enthusiastically about the future of dual trails in the DMV and beyond. "We are thrilled to celebrate the opening of this dual segment on the W&OD trail. The W&OD is one of the most used trails in the region for transportation and recreation, and this project will vastly improve safety for all trail users, especially those who walk, run, and roll. Dual trails are going to be the standard for urban trails, as trails across the country see a sustained increase in popularity."
Most visitors may not know that NOVA Parks manages many Port City attractions. It was founded in 1959 as the Northern Virginia Regional Park Authority by three progressive Northern Virginia conservationists: Ira Gabrielson, Mary Cook Hackman (namesake of Lake Cook), and Walter Mess. "These three leaders exemplify things that are still going on in NOVA Parks today," says NOVA Parks Executive Director Paul Gilbert. "They're as relevant to the public today as they were 60 years ago." Let's give a standing ovation to NOVA Parks for leading the way in trailblazing!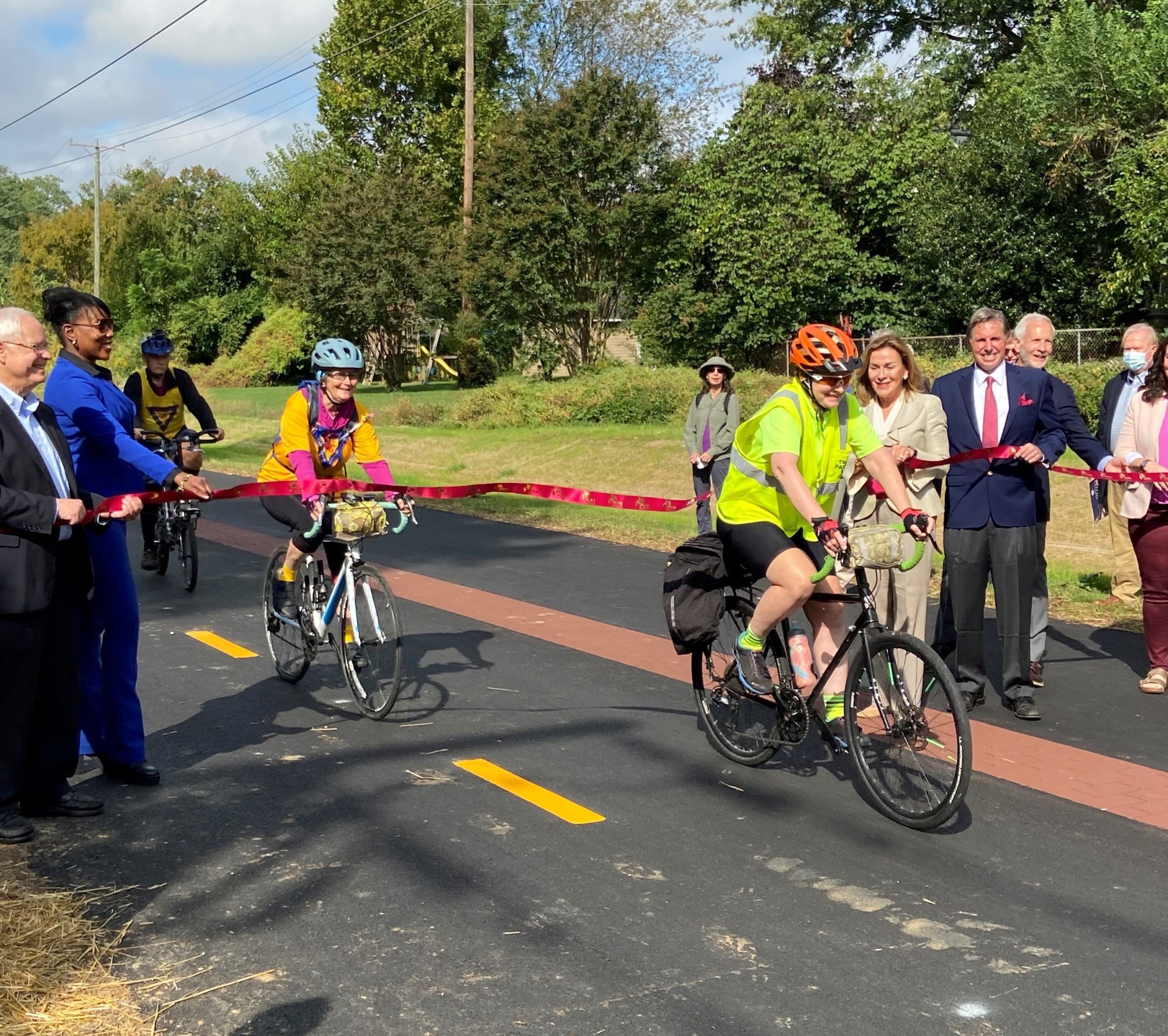 And mark your calendars! Tickets for the Winter Village Ice and Lights at Cameron Run are now on sale, along with other NOVA Parks holiday events such as Meadowlark Winter Walk and Lights and the Bull Run Regional Park Festival of Lights.
For tickets and more information about NOVA Parks' varied activities and events, go to novaparks.com or phone 703-352-5900.
ICYMI: 78-Year-Old Alexandrian Tries for 38th Marine Corps Marathon