Community News
Todd Healy Home for the Holidays, Debuts Signature 2022 Old Town Calendar at Gadsby's Tavern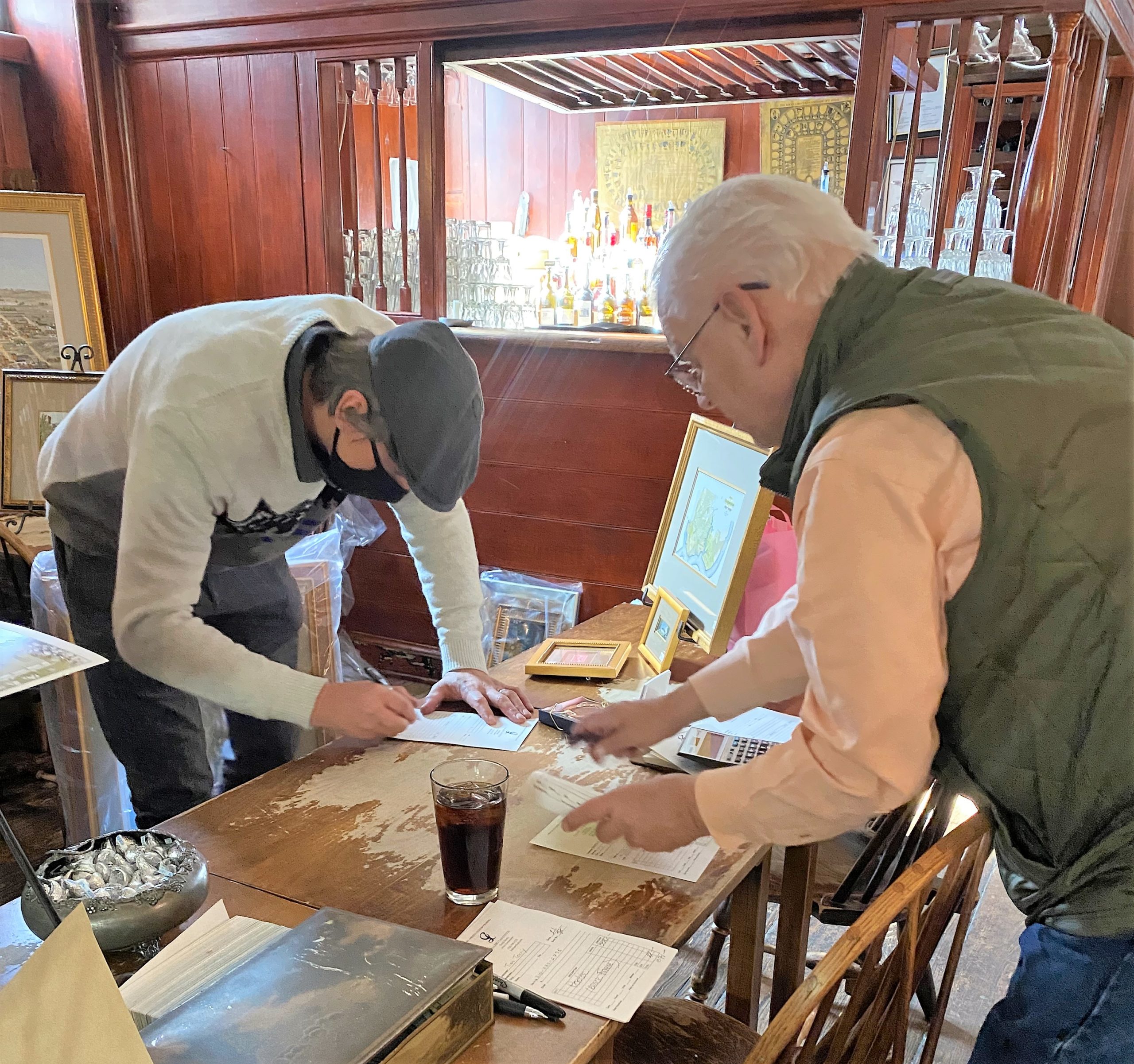 ALEXANDRIA, VA – Hunched over a new drawing of an iconic Old Town building or greeting customers in his signature bowtie and artist's apron, artist Todd Healy was a fixture in any one of his Old Town galleries for over forty years until he "retired to Richmond" to be nearer his daughter and grandchildren.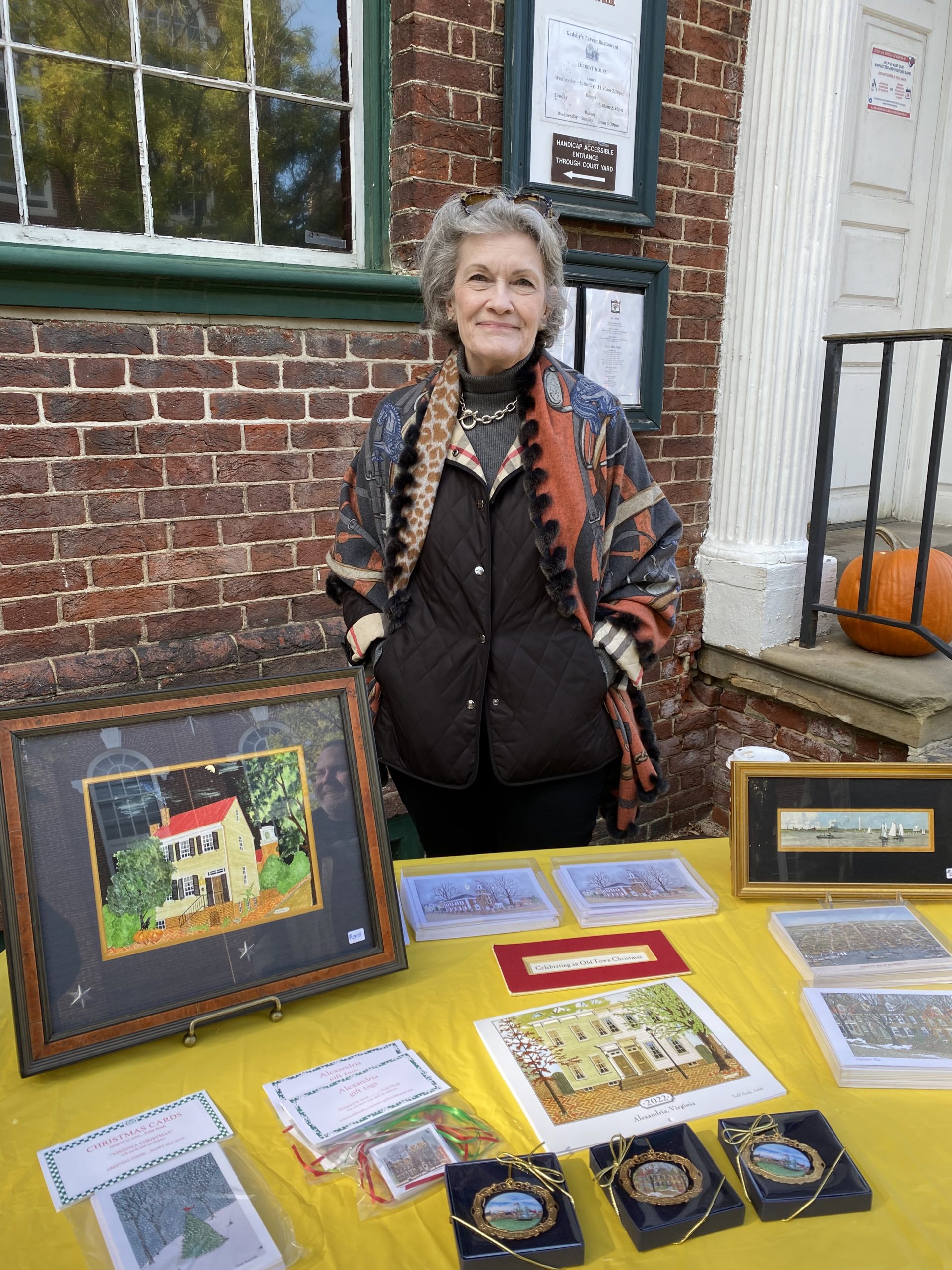 But this past Saturday, he and his wife Laraine returned to Old Town, to debut the 39th edition of his iconic and collectible Alexandria calendar, put on a show of his signature prints and best-known holiday accessories like ornaments, gift tags and cards, and to bring back over 40 pieces of custom framing to customers who will only work with Healy when preserving cherished artwork and mementos.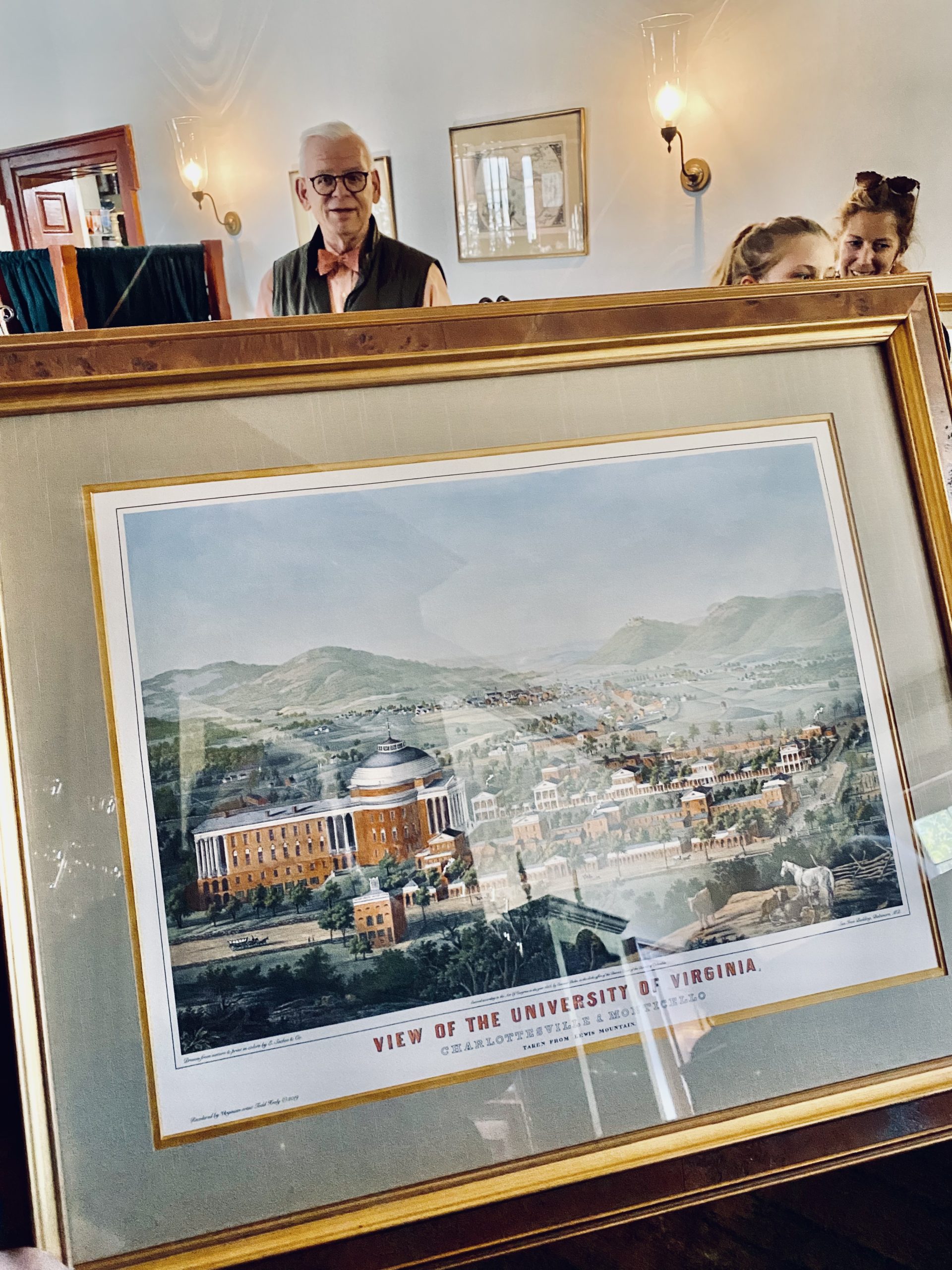 We've always liked his work," said Andrew W. of Fairfax, VA. "He's extremely talented and we were sad when his store closed down, so we try to find him, and finally [we] came across this exhibition today!  So we were really happy to be here and purchase our print." The piece the couple selected was an image of the University of Virginia' rotunda and campus.
Todd's work is legendary, but his calendar is always the talk of the town around this time of year. What will be on the cover? Which houses and buildings will be inside? He has had regular clients for decades who buy them by the hundreds to use as gifts, and there are thousands of loyal fans who need just a handful for friends or family, but who always need their Todd Healy calendar. "I can't wait until I get my new Todd Healy calendar every year," said a customer who popped in just for that purpose.
As Todd has said about his work, "I am inspired by the sense of home and community."   Each drawing takes in excess of 300 hours usually, about which he remarks, "My hours of effort honor the significant contributions of the craftsmen who built them and made Alexandria a very special place to live and work, then and now."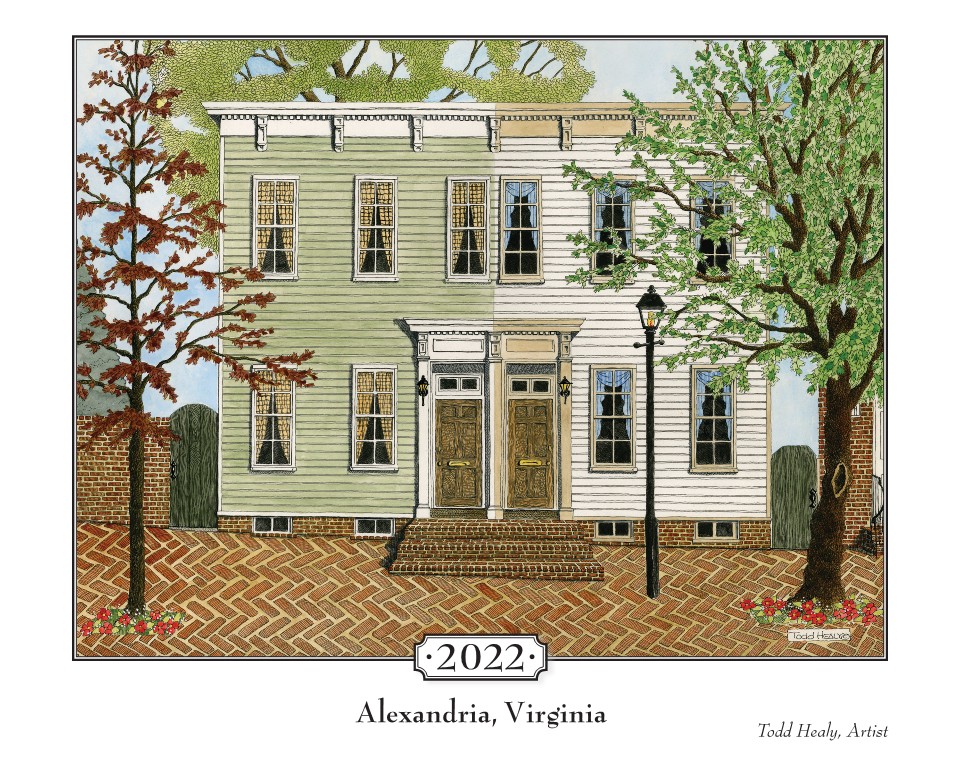 The 2022 Old Town Alexandria calendar is currently available at Boxwood, next door to his old shop, at 128 S. Royal Street.
The Healys plan a return engagement in December when they will be selling his signature greeting cards, calendars and ornaments, and again be available for framing consultations. For more information or to reach Healy directly, email [email protected] or call 703-399-1235.
All photos by Mary K Leonard.
MORE ABOUT HEALY: Todd Healy: From Bricks to Clicks