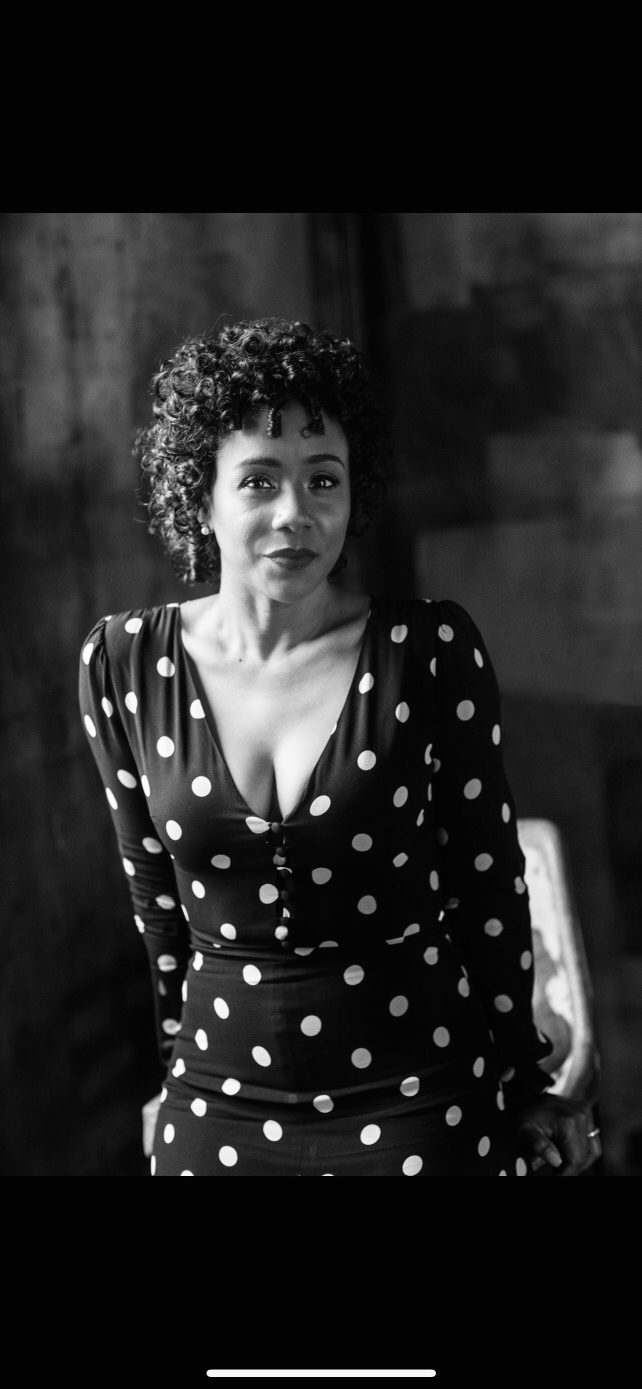 Alexandria, VA – Happy New Year! The Alexandria Noir is ushering in 2022 by introducing you to Ms. Caro Blackman. She is an Alexandria resident and the founder of 3StarFairy, LLC, a hospitality consulting company that strives to lead the rebirth of the hospitality industry with small intentional impacts that result in big actions.
In addition to being a businesswoman, Ms. Blackman is also the maître d' and consultant at the 1-star Michelin restaurant, Maydan, located in Washington, DC. I had the unique opportunity to conduct this interview in Ms. Blackman's environment and see firsthand how her fairy dust touches all those that she encounters. During this interview, I discovered how Ms. Blackman evolved into the Hospitality Fairy.
Zebra: How did you make your way to being a pillar in the hospitality industry?
Ms. Blackman: My journey into hospitality started with my mother and father. When I was a child, my parents would host parties for my dad's colleagues at the World Bank in D.C. At the age of 5, my parents trusted my sisters and me to be their extension when hosting their guests. I was given the task of serving hors d'oeuvres and ensuring that everything ran smoothly during the parties. I knew that the art of hospitality was in my blood once I started working as a server in the restaurant industry.
Zebra: You're known in the restaurant industry as the Hospitality Fairy. Can you tell me what a Hospitality Fairy entails?
Ms. Blackman: At their core, fairies are magical beings that are healers and always bearing gifts. A Hospitality Fairy is a mindset and state of being I use to promote my philosophy of creating congenial working environments with a heavy focus on influencing restaurateurs to adopt healthier ways of life. It starts from the top. The owners and upper management are modeling their expectations from their staff. The best practices I teach are centered around mindfulness while focusing on intuitive service and intentionality for oneself and others. I advocate for an environment where my peers feel seen, heard, and respected.
Zebra: Currently, you are the maître d' at Maydan in Washington D.C. What's the most interesting part of being the maître d' at a 1-Star Michelin restaurant?
Ms. Blackman: First and foremost, I would say having the opportunity to work in an environment where everyone is genuinely happy coming to work every day. Even with the hardships that the pandemic has dealt us, the Maydan staff has pushed through and brought their best selves to provide a welcoming environment to the customers.
Second, the uniqueness of D.C. provides you with another dynamic of clientele that is unlike any other city in the United States. Many times, I had to maneuver the expectations of world leaders, high-ranking government officials, or D.C. locals. No day is the same in the restaurant, and that's what makes it exciting and rewarding.
I really enjoy being a part of the D.C. restaurant industry. It allows me to curate one-of-a-kind experiences for everyone who walks through Maydan's doors. I have the heavy responsibility of managing people's free time, and that's very precious!
Zebra: Your hospitality consulting company, 3StarFairy, LLC, is an extension of your 25-year career. Why did you decide to create your own company?
Ms. Blackman: I started my company because I wanted to bridge the gap between old methodologies of running a restaurant with the new methods of work-life balance, with the focus being on employees first.
Since I have worked every front-of-the-house position, I have a unique skill set to empathize and identify the gaps and provide a solution that benefits all contributing parties. I recognized a need for coaching at the top, where restaurateurs and upper management have an outside perspective to navigate the obstacles and not lose themselves in their jobs. Generally, in hospitality, training is centered around food trends, and personal enrichment is not included.
Zebra: What are some of your favorite Alexandria establishments, and why?
Ms. Blackman: I was a regular at Bugsy's Pizza Restaurant & Sports Bar, especially on Sundays when football was playing. I just loved sitting at the bar with other football fans with a glass of scotch and enjoying the game.
My husband and I are also big fans of Guapo's in Shirlington. They are consistently delicious. The hospitality is always top-notch, and I have yet to have a bad experience at their establishment.
A couple of my family favorites (in Shirlington) are Big Buns and CHIKO. My family and I really enjoy Big Buns because the menu is so fluid and fun, and there's always something creative listed. At CHIKO, I am so addicted to their spicy bulgogi stir fry and fried rice.
Zebra: What's next for Caro Blackman?
Ms. Blackman: My next endeavors are to create a space in the hospitality field where women feel safe expressing their needs and to advocate for a more inclusive environment for people of color. I know these are two major tasks, but I am up for the challenge.
In addition to my advocacy, I am planning to expand my company to educate and train an army of Hospitality Fairies that can master the art of dining.
Zebra readers can reach out to Ms. Blackman by logging onto her website (3starfairy.com) and visiting her Instagram page (www.instagram.com/3starfairy).