Obituaries
OBITUARY: Arlene M. Hewitt, 91, Living Legend of Alexandria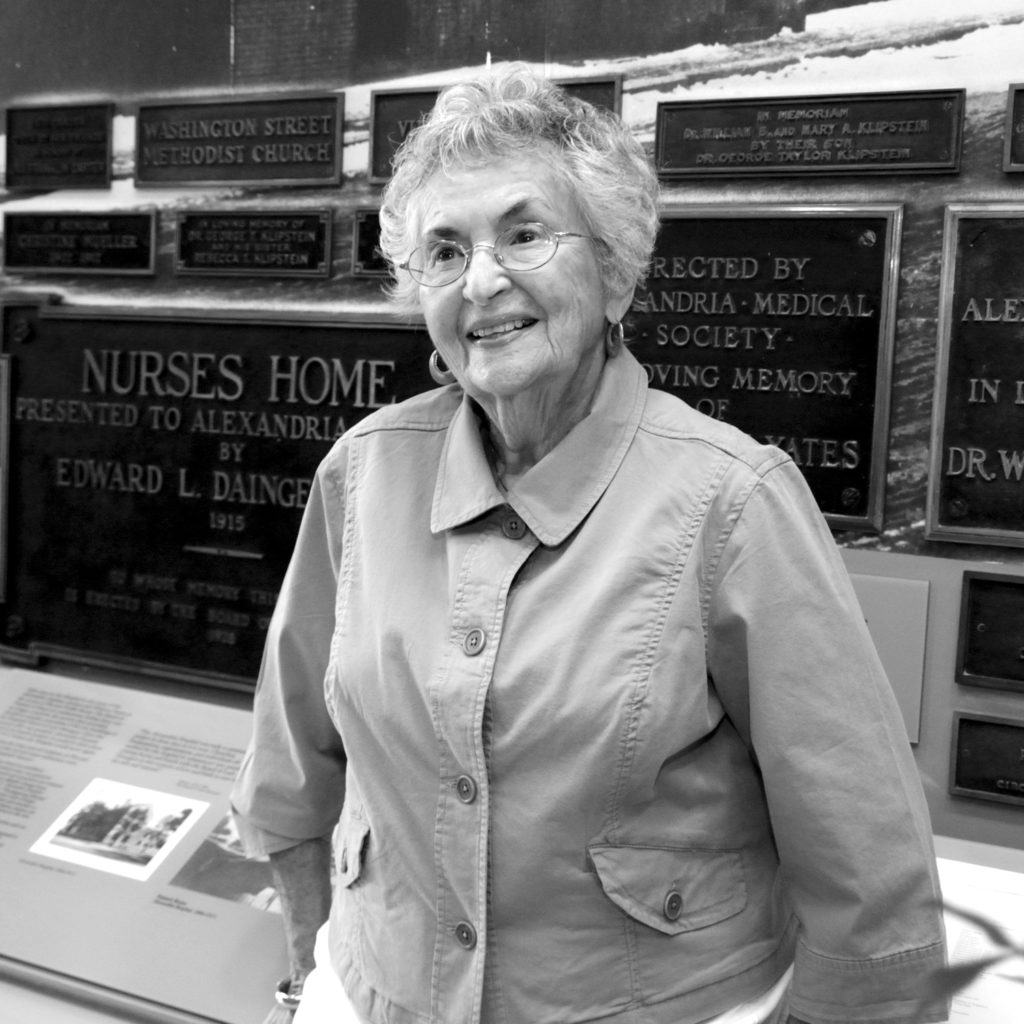 ALEXANDRIA, VA – On Wednesday, Feb. 2, 2022, Arlene M. Hewitt passed away at the age of 91. Born Oct. 5, 1930, she moved from Boston, Massachusetts to Alexandria more than 50 years ago, where she became a valuable member of this community and made a difference in the lives of so many others.
Mrs. Hewitt worked at Inova Alexandria Hospital for 55 years, where she held numerous roles.  She launched the hospital's first patient discharge plan.
In addition to her career, Mrs. Hewitt created a fitness program for Alexandria's seniors, worked on programs to reduce teen pregnancy, devised a stoke symptom awareness program, led the effort to bring together first-responsers (fire, EMS, police) to better address the response to childhood accidents, and led efforts to improve the city's vaccine programs. She chaired the task force that built the Flora Krause Casey Health Center.
" I met Arlene about eight years ago when she told me about her idea for a program that would teach Alexandria's older adults about how our city works and ways to get involved. Thanks to her vision, leadership, and persistence the first Senior Academy was presented in 2015," recalled Mary Lee Anderson, the executive director of Senior Services of Alexandria. "We all owe a debt of gratitude to Arlene for the many ways she made Alexandria a better place for everyone."
Mrs. Hewitt was named a Living Legend of Alexandria in 2009. In 2015 she received the Flora Casey Public Health Award. The honor is given to those who promote the public health and well-being of the Alexandria community.
"Arlene Hewitt was an amazing Alexandria Living Legend," said Former Mayor Allison Silberberg. "Arlene was a force of nature, and she packed a lot into her 91 years of life and will be sorely missed."
She was predeceased by her husband Melvin S. Hewitt. She is survived by her son Gary Hewitt (Julia), daughter Joselyn Rochlis (Steven), and four grandchildren.
A funeral service was held at Beth El Hebrew Congregation on Feb. 6.
Memorial contributions may be made to the Beth El Hebrew Congregation Permanent Endowment Fund or to Neighborhood Health.
Lyles-Crouch Crossing Guard Cora Reed To Be Recognized for Nearly 50 Years of Service