Obituaries
OBITUARY: William "Bill" Vosbeck Jr., 97, Architect and Founder of Senior Services of Alexandria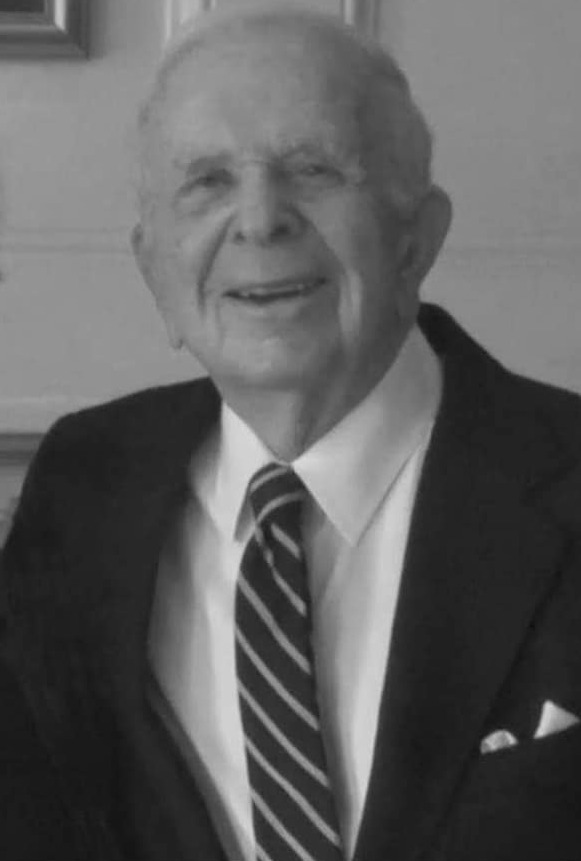 ALEXANDRIA, VA – On Dec. 15, 2021, William "Bill" Vosbeck Jr. passed away in his sleep at the age of 97. He was an architect and businessman. He was a founder of Senior Services of Alexandria, which launched in 1968 to support senior citizens in maintaining their independence.
Upon hearing of his death, Mary Lee Anderson, the executive director of Senior Services of Alexandria told The Zebra: "He was the last surviving founder of Senior Services of Alexandria and graciously shared his memories of that experience when we celebrated our 50th anniversary in 2018."
Born in Mankato, Minnesota on May 13, 1924, Mr. Vosbeck met his wife Betty in high school. Together they attended the University of Minnesota, where he earned a degree in architecture. While still in school, they married and remained husband and wife for 74 years. They had five children
Upon graduating college, Mr. Vosbeck joined the U.S. Marines. During his enlistment, he was stationed at Quantico and decided to move his family to Alexandria.
After completing his service, he encouraged his younger brother Randy to move East. They became partners of the architecture firm Vosbeck, Vosbeck & Associates. After a merger with an engineering company, the firm became known as VVKR. Based in Alexandria, the firm became nationally and internationally known, designing projects such as Alexandria Hospital, various local schools, and the former headquarters of USA Today and Gannett in Arlington. VVKR won more than 60 awards for its work in the Metro area and Mid-Atlantic Region.
Mr. Vosbeck was a fixture in the community. He was a longtime member of the Belle Haven Country Club and the Rotary Club of Alexandria. In 2018 he was honored by the latter at its Scout Award Luncheon with the  Cliff Dochterman Award "for his lifetime achievements and contributions as an Eagle Scout," according to a Zebra article. (He earned his Eagle Scout badge while living in Minnesota.)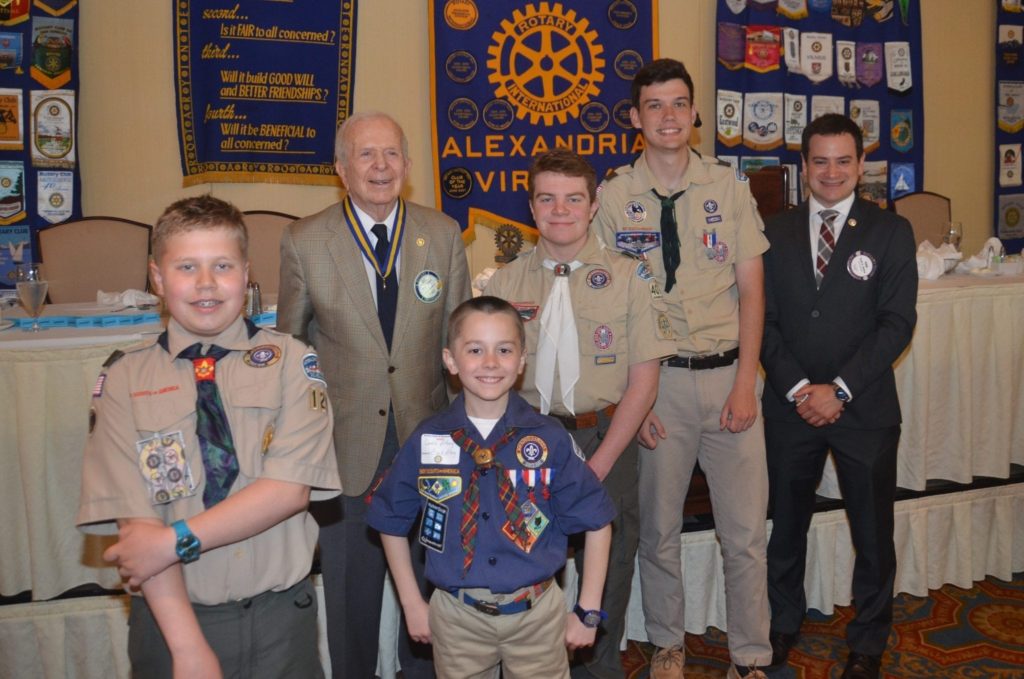 Mr. Vosbeck served as President of the Alexandria Hospital Board, Trustee on the Virginia Museum of Fine Arts, and Trustee on the Virginia Foundation for Independent Colleges.
He was also respected for his work with individuals with physical and cognitive disabilities. He earned the Citation for Meritorious Service from the President's Committee for the Handicapped.
Mr. Vosbeck is survived by his wife, brother, daughters Lee Hogan and Lynn Kunkel, daughter-in-law Bibi Vosbeck, six grandchildren, and 10 great grandchildren. He was predeceased by sons Jon, James, and Fred.
A memorial service will take place at Mt. Vernon Presbyterian Church (2001 Sherwood Hall Ln. in Alexandria) on Saturday, Feb. 12 at 11:30 a.m. A "Celebration of Life" reception will follow at Belle Haven Country Club (6023 Fort Hunt Rd. in Alexandria) at 1 p.m.
In lieu of flowers, send donations can be made in memory of William F. Vosbeck Jr. to Senior Services of Alexandria, 206 North Washington Street, Suite 301, Alexandria, Virginia 22314.