Community News
Show Support for Ukraine by Shopping and Dining in Alexandria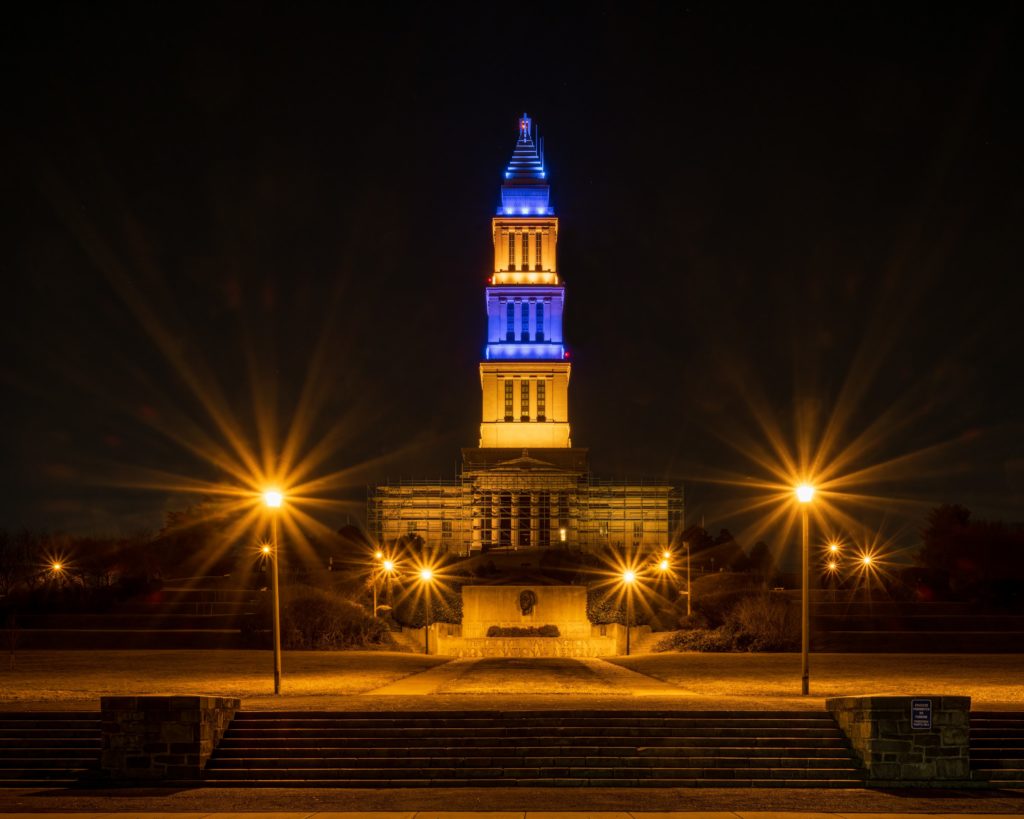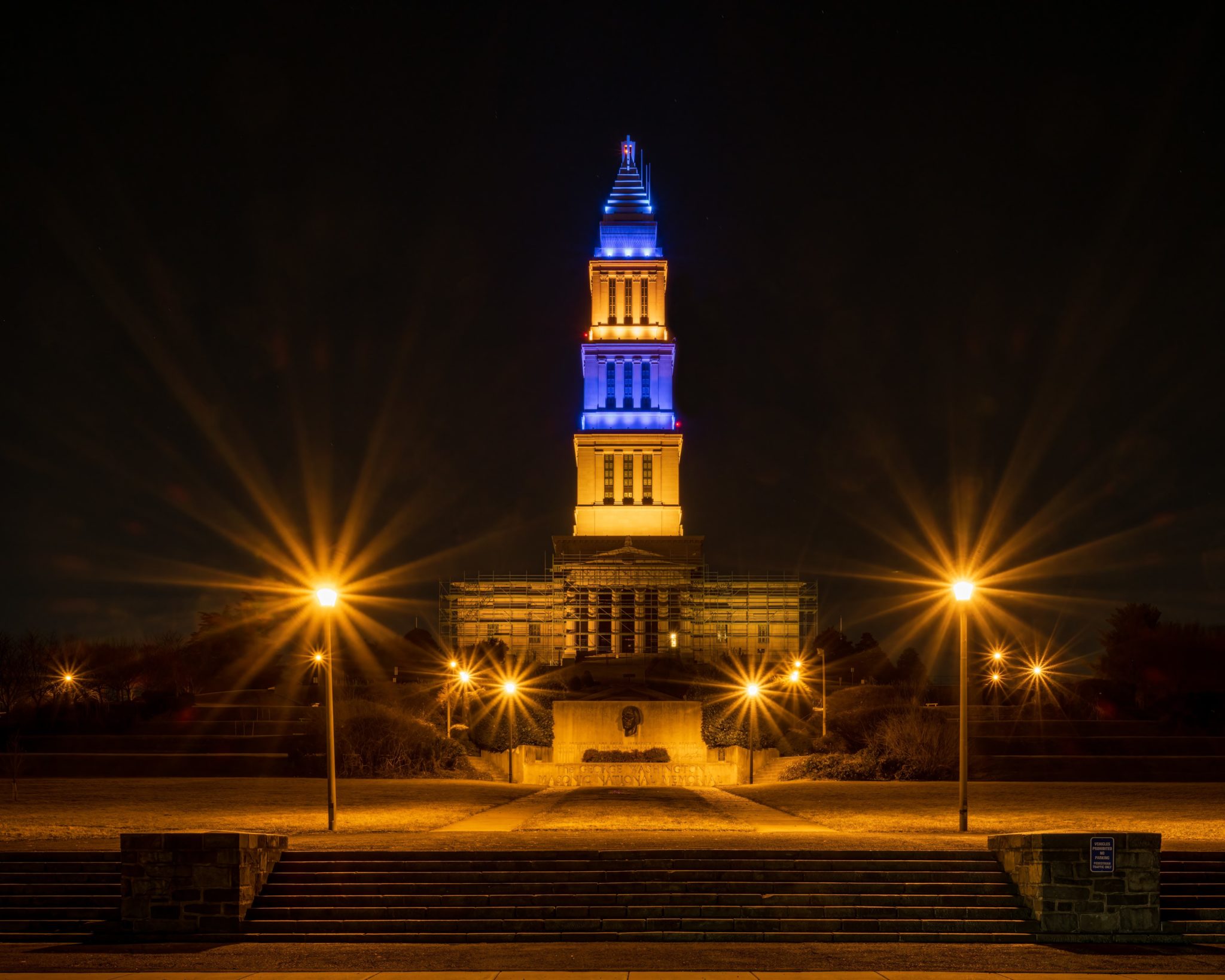 ALEXANDRIA, VA – Alexandria residents and businesses are continuing to pull together to help the people of Ukraine. Last month philanthropist Mary K. Leonard founded Love in ALX. The nonprofit's website collects donations that provide food, clothing, and more to refugees.
On March 25 A Night for Ukraine, hosted on the ALX Above rooftop, raised funds for Community Organized Relief Efforts (CORE).  This nonprofit is working to support refugees in Poland.
Alexandria Website Offers Direct Link to Aid Ukraine Refugees
Today Visit Alexandria, the city's tourism bureau, released a new listing of events and more, in which the proceeds will directly support Ukrainians. A number of Alexandria's small businesses and restaurants are pitching in as well. By shopping and dining local, you can make a difference.
NOTE: Summaries below written by Visit Alexandria.
Events
Creatives for a Cause: An Art Exhibition for Ukraine
Thursday, April 28, 2022, from 5:30 to 7:30 p.m.
Presented by Lorien Hotel and Spa, 1600 King Street
Tickets: $20 via EventBrite
Join Lorien Hotel and Spa for an art exhibition featuring local Made in ALX artists and a one-hour performance by Tik Tok Star & Cellist Andrew Savoia. A $20 entry fee and a portion of all art purchases will be donated to the Ukrainian Crisis Fund via Care.org. The $20 entry fee includes: The art exhibition (with option to purchase art), complimentary wine, classical music entertainment and the opportunity to win a $300 gift card to Lorien's award-winning spa. For those that wish to dine at Brabo on April 28th, a portion of all meals will also be donated to the Ukrainian Crisis Fund.
Special Offerings
Please check with each business to confirm the details and dates of these offerings:
HomeGrown Restaurant Group (Pork Barrel BBQ, Sweet Fire Donna's, Tequila & Taco, Holy Cow, Whiskey & Oyster): To support José Andrés and his efforts with World Central Kitchen, HomeGrown Restaurant Group donated $10,000. In addition, HGR teamed up with Port City Brewing Company to encourage customers to match its $10K donation. Customers can buy a Beach Drive beer from Port City at Pork Barrel BBQ, Whiskey & Oyster, Sweet Fire Donna's & Tequila and Taco. The full $10 sale of this pint glass of beer will be donated to the World Central Kitchen.
Hooray for Books!: Hooray for Books! is donating 20% of all proceeds from the sale of Summer Kitchens: Recipes and Reminiscences from Every Corner of Ukraine, by Olia Hercules, to the UN World Food Programme in support of Ukraine refugees. So far, Hooray for Books! has donated more than $158 in honor of its customers. This is a lovely cookbook, so come get your copy today!
Kyo Gallery: Kyo Gallery supports peace in Ukraine and all gallery profits for any artwork sold at our gallery and online at kyogallery.com will be donated evenly to both UNICEF Ukraine and Centrum Adopcyjne "Ada" (Ada Foundation). Both these non-profit organizations are bringing much needed support and relief to the most vulnerable victims of this illegal war of aggression, and we thank them.
Old Town Books: Old Town Books' little community is still going strong working with the nonprofit Lutheran Social Services, which is a primary resettlement NGO here in the U.S., helping to resettle Afghan SIV status families and some of the 100,000+ refugees from Ukraine who are now in the US. Old Town Books has handled the apartment move-ins for 7 Afghan families who were granted special visits (SIV status) by coordinating a group of volunteers through the store and set up furniture, help enroll the kids in school, drive folks to appointments, etc. Help by donating furniture or Ikea or Target gift cards, moving furniture, going on shopping trips, and more. Each family Old Town Books helps resettle costs $5,000, so every donation helps. The best way to communicate/volunteer is by emailing [email protected].
Shop Made in VA: #MakeforUkraine is a collective effort of makers and artists in DC and beyond to raise funds for Ukraine. Shop a curated selection of goods with 100% donation to World Central Kitchen and explore brands giving at least 15% of all purchases to help Ukrainian efforts. Because together we are stronger.
Wear Ever Jewelry: Show your support for Ukraine by purchasing one of three limited edition necklaces: Sunflower Necklace, Oxidized Silver Ukraine Necklace or Enameled Oxidized Silver Ukraine Necklace. Wear Ever Jewelry will donate 15% of proceeds to Mercy Corps.
To view the complete blog post, click HERE.
Alexandria Resident Alex Wilson Gears Up for the Invictus Games