Pet Obits
Pet Orbit: Elvis Has Left the Building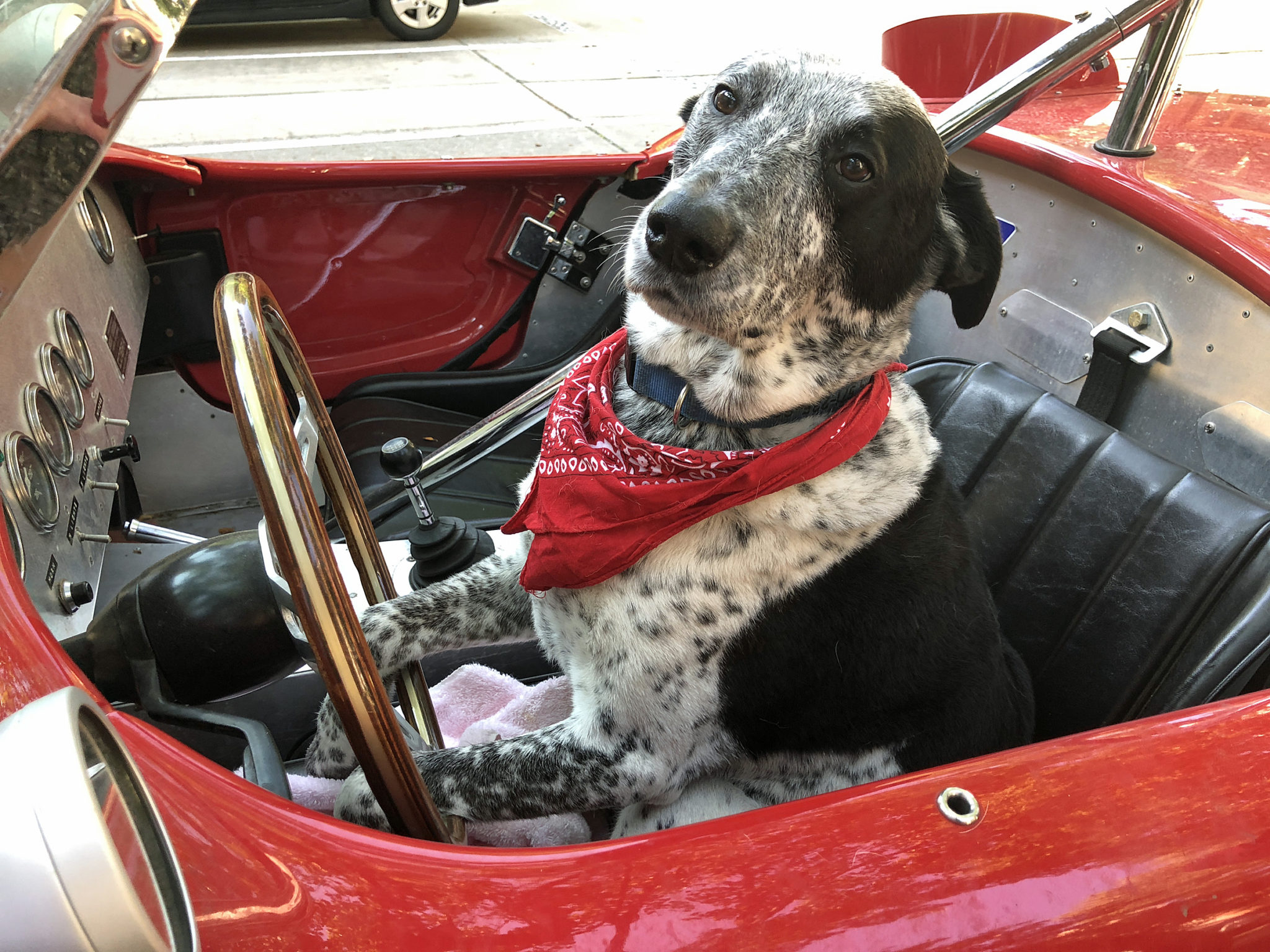 Alexandria, VA – Elvis Schiller, 19 (yes, that's 19 people years), has peacefully crossed the Rainbow Bridge after guarding and entertaining Old Town residents since 2005, after losing his first family in Hurricane Katrina. Sporting his signature red bandana and service vest, Elvis frequented Hal's garage, Starbucks, cigar night at Sonoma Cellar, O'Connell's, USPH—anywhere Sherry Schiller went.
Elvis, a Catahoula bred for wild boar hunting, assigned himself the role of Alexandria's protector, noting with pride that not a single wild boar was sighted in our city since he arrived, even as they've been recorded in every county in the state. He loved road trips (Maine to Florida multiple times), playing pranks, catching frisbees mid-air, and working a room—even an elevator—for attention.
At weddings and parties, Elvis often took a break from serving as guard or bouncer to get out on the dance floor, his favorite song being "Celebration!" With his thick black and white fur, he often left in his wake a few fur souvenirs on Alexandrian's slacks, jackets, and floors.
Elvis loved to dress up. Every year, his and Sherry's Halloween costumes were linked to his distinctive markings, including Cruella Deville and 101 Dalmatians, pirates, and the cat with the fiddle/the cow jumped over the moon (for which poor Elvis suffered the indignity of appearing on local tv sporting a red rubber garden glove as an udder while he proudly jumped through a hula hoop "moon").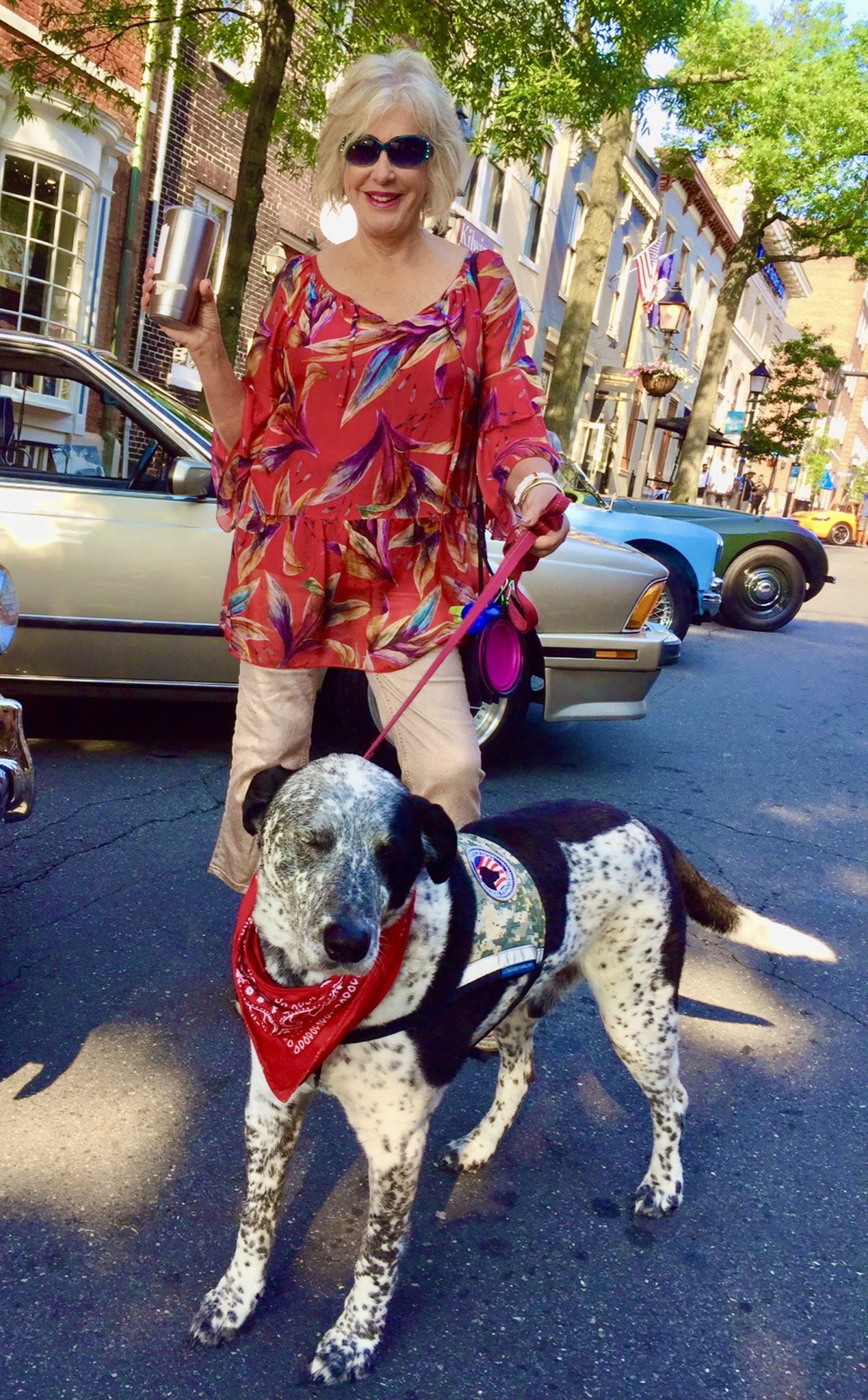 Devoted to Sherry, Elvis introduced her to many people who've become family. Sherry expresses gratitude to the hundreds of friends and neighbors who contributed to Elvis's rich, varied, adventuresome life. Referring to the great American philosopher Lily Tomlin's declaration, "I always wanted to be someone. I guess I should have been more specific," Sherry quips, "I always wanted a soulmate. I guess I should have been more specific!"
The Animal Welfare League of Alexandria (AWLA), from which Elvis was adopted, has continued to serve pets and their people in these challenging times and would wisely use donations in his memory: alexandriaanimals.org/Elvis
ICYMI: PET OBITUARY: Sophie Igasaki, Norwegian Elkhound, Was 13