Kids
Summertime Advice from Kids' First Years: Get Out and Play!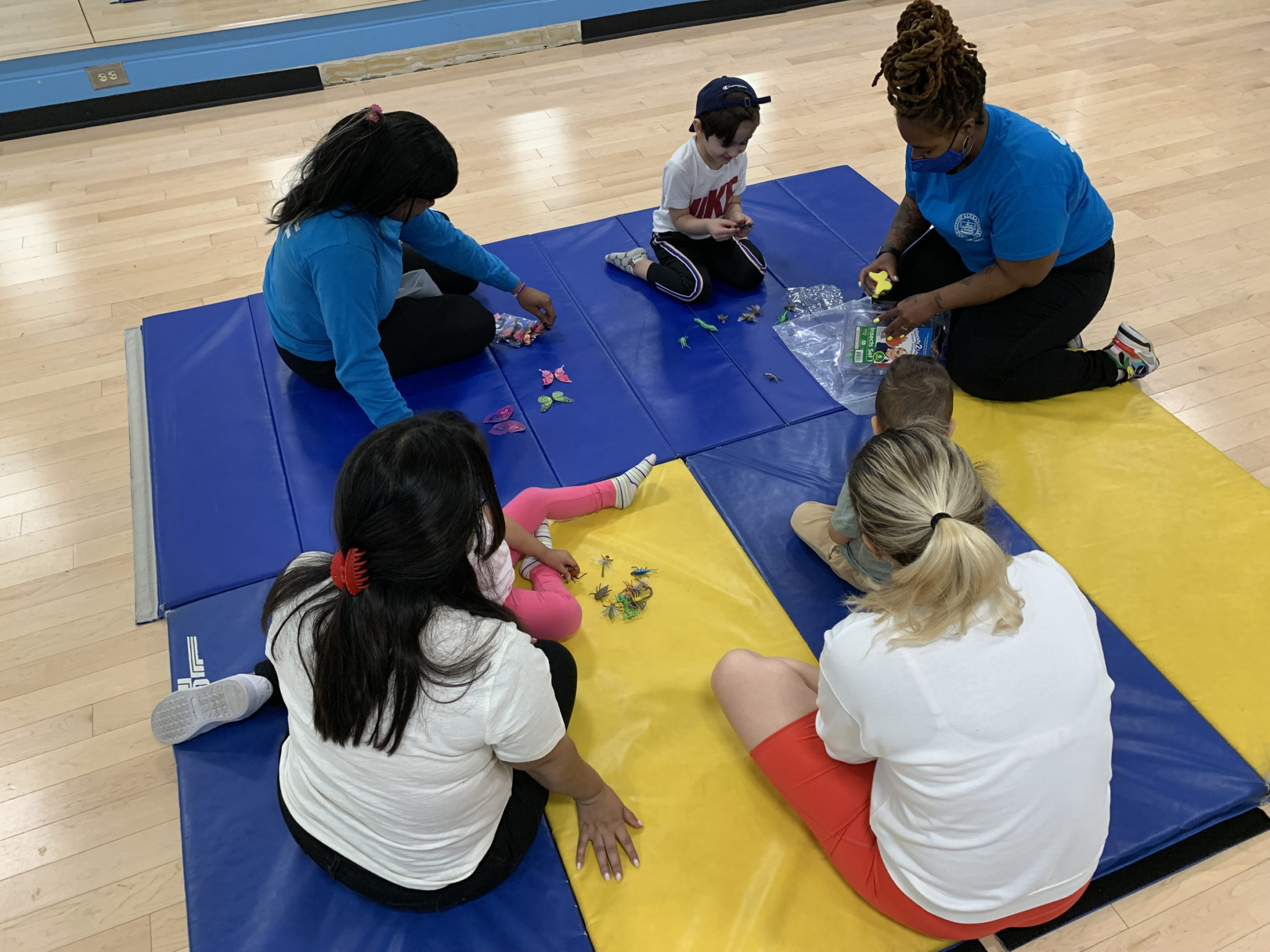 Alexandria, VA – June marks the beginning of summer, the most magical season for young children. The warm weather and less time-crunched schedules invite families and children to get outside and have fun together.
"Alexandria is filled with opportunities to make some lifelong memories by playing together," said Michelle Smith Howard, Executive Director of Kids' First Years. "Our beautiful city is home to more than 900 acres of parks and dedicated public space, plus many neighborhood and recreation centers, pools, and waterfront activities."
The City of Alexandria is a partner in the Kids' First Years network. Visit alexandriava.gov/recreation for a list of over 100 parks, sports fields, rec centers, nature centers, and trails—all just waiting to be explored. Many of them offer year-round programs and exhibits for children and adults of all ages.
Local Rec Centers Promote the Power of Play
Active play and movement support muscular development as young children are constantly practicing their fine and gross motor skills to move around in their world. "Lots of social and emotional learning also takes place during play," said Shawn Brown, Director of the William Ramsay Recreation Center in Alexandria. "During play, children learn to share, express themselves, wait their turn, and gain confidence when interacting with adults and other children."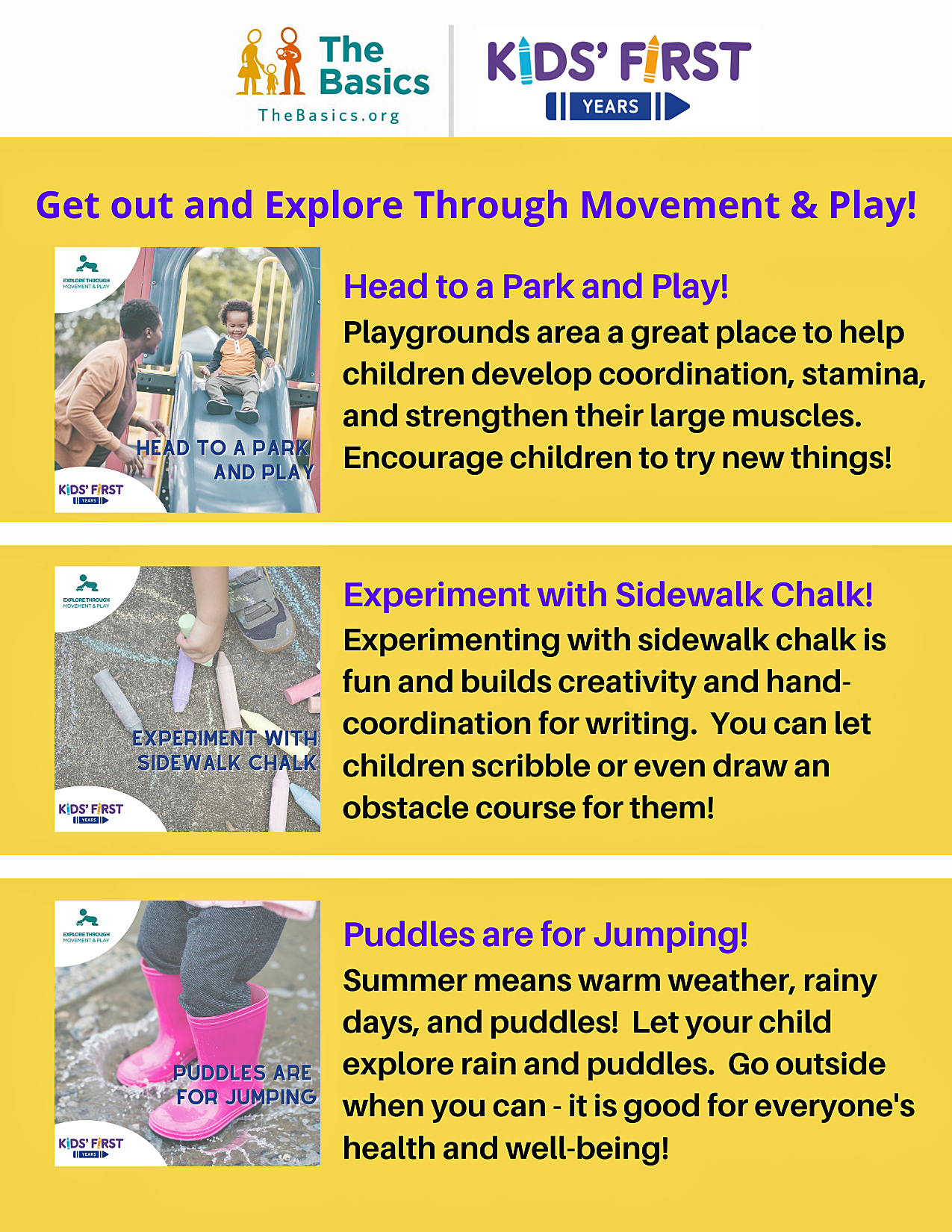 The center recently launched a new playgroup for children ages 0-5. The playgroup meets from 10:30-Noon every Saturday through the summer. The center aims to expand to a second playgroup that's bilingual for Spanish-speaking children in the fall.
The playgroup is divided into three modules with a set curriculum, including times for free play, a learning component based on the theme of the three modules (insects, transportation, summer), and circle time for songs, learning new words, and sharing experiences.
"Our playgroups are also designed to support the caregivers who get to participate in a network with other adults experiencing the same challenges," added Brown.
Brown shared some exciting news: A soft playroom will open in the summer, filled with soft mats and pads, foam structures, and foam building blocks. "It will be a 20×20 ft. room that's an accessible, safe environment for every young child," he said.
Over at Alexandria's Mt. Vernon Recreation Center, the Kid Rock program for kids ages 0-4 has been running for 13 years. This unstructured playgroup encourages early childhood development through music, movement, and, of course, plenty of playtime.
Kid Rock was created by Center Director Elsie Akinbobola and Program Coordinator Candice Goines, who still run the program. It started from an idea that bubbled up when they were sitting on the nearby plaza and observed many moms and nannies strolling with young children. "We wanted to find a way for the kids to connect with each other and be more active, so Kid Rock was born," said Akinbobola. "It's never too early for children to start learning social skills to prepare them for kindergarten."
Goines explained that Kid Rock is a self-directed playgroup where young children have access to age-appropriate toys, music, plush balls, and other fun accessories. "We also offer storytime and crafts, but it's mostly a time for the kids to engage in two hours of free play in a visually stimulating setting," she added. "The children interact with each other and learn together using their creativity and imagination."
Both Akinbobola and Goines have witnessed how the Kid Rock program builds a young child's confidence to experience new things. "Playing encourages healthy brain development, which is essential to school readiness," stated Akinbobola.
Back to 'The Basics'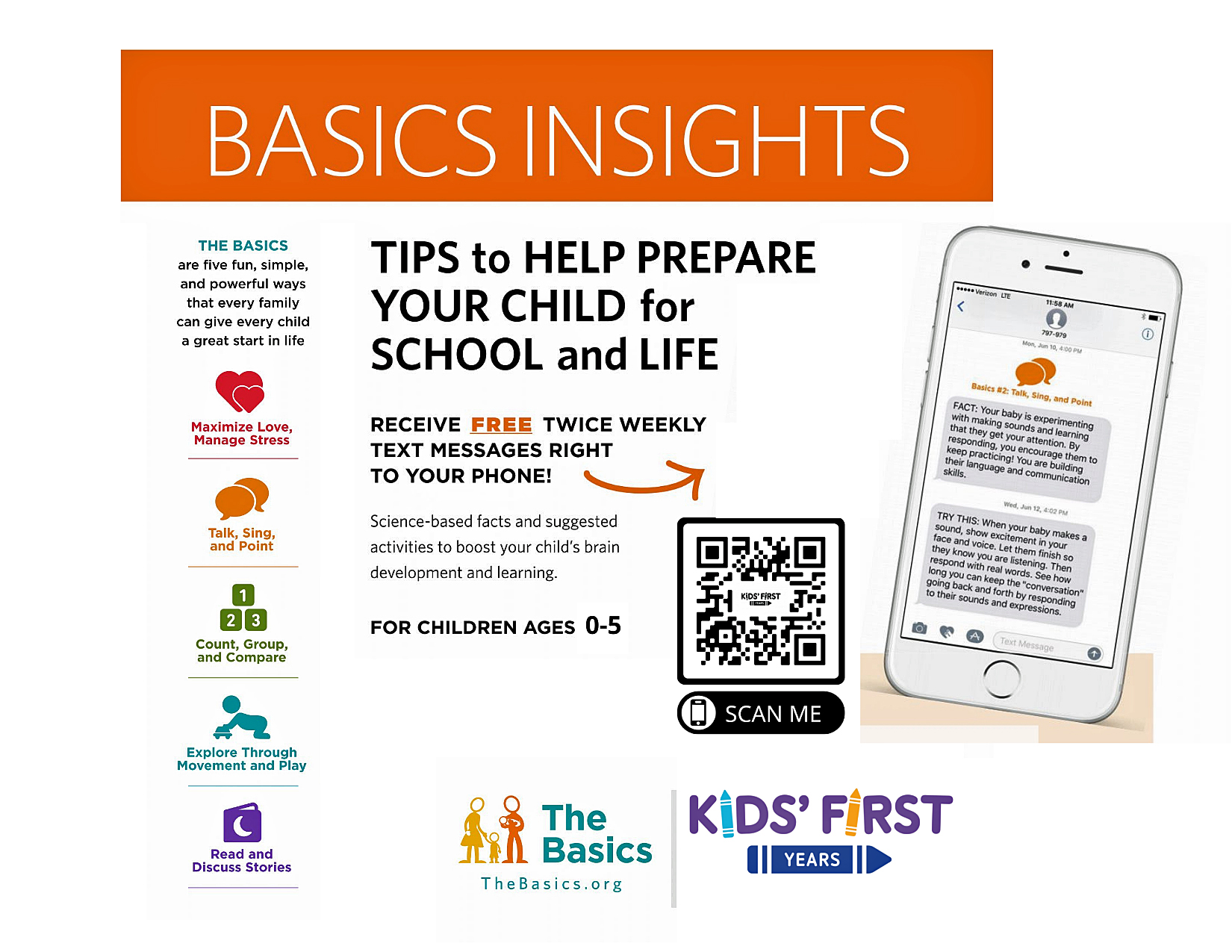 Kids' First Years embraces The Basics, which are simple yet powerful principles to help children thrive in the early years. One of the principles is Explore Through Movement and Play because children are naturally active, curious, and playful. Below are examples of activities tied to this principle:
Find new things to do outside with your child. For example, help her listen to what it sounds like when you knock on the mailbox with your knuckles. Scratch in the dirt with a stick so she can see how many rocks or insects are underneath.
Roll a ball back and forth with your child. This teaches him about cooperation and strengthens hand-eye coordination.
Provide your child with simple toys and objects to use creatively. Blocks, smooth-edged or wooden kitchen utensils, and balls are great for exercising "creative muscles."
Take walks and point out places that are important to you and your family. Name them. Ask your child to help you find the way to the corner store or the playground.
NOTE: Parents and caregivers can sign up for a free text-messaging program that sends two science-based messages each week with a fact and an activity tied to one of the five principles of The Basics. Learn more at kidsfirstyears.org/basics.
ICYMI: Students Travel to Forty Countries in One Evening on 2022 International Night at Lyles Crouch Traditional Academy