Zebra Misc
Young People Are the Next Generation of Philanthropists, and We Can Help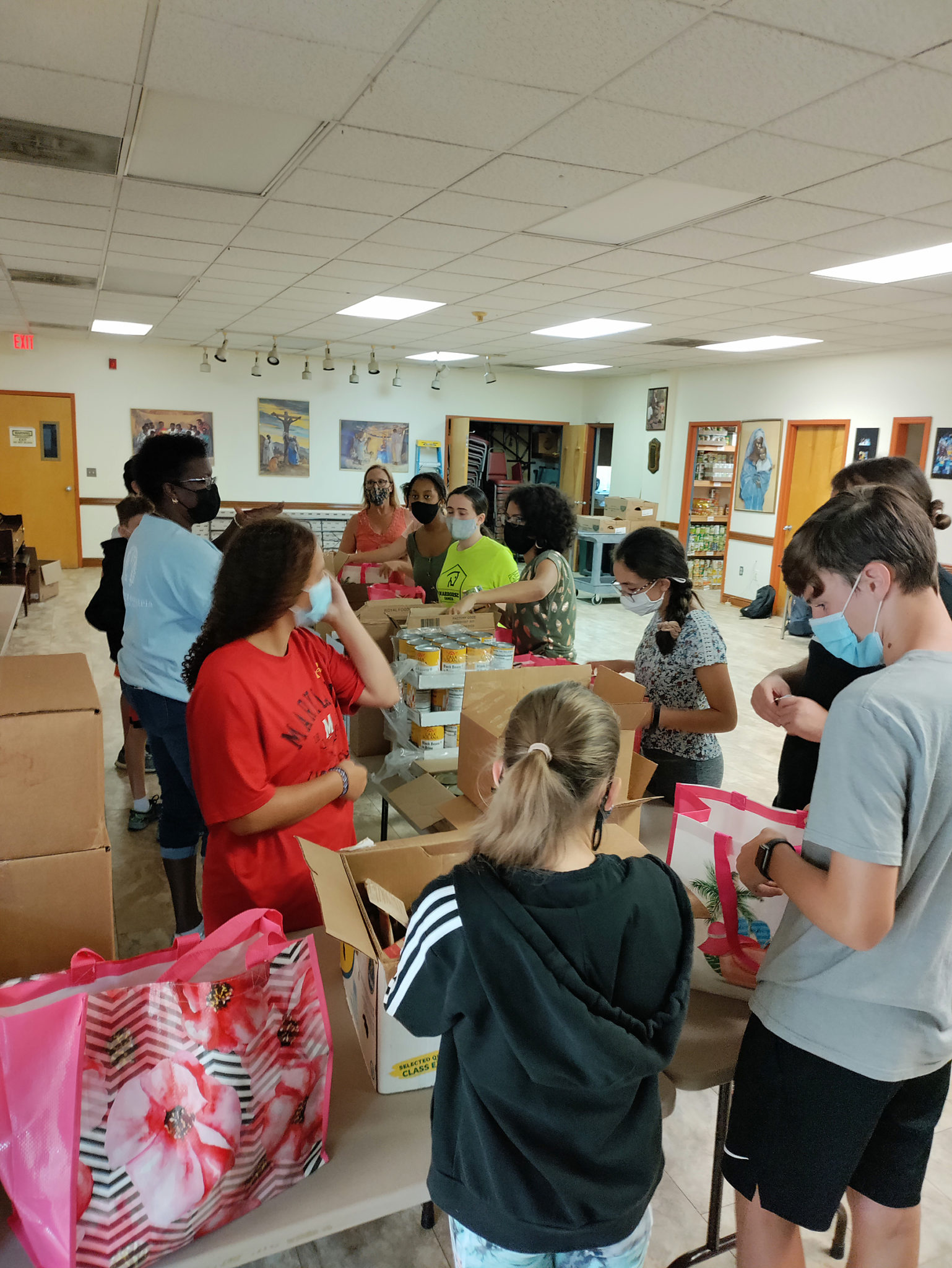 By Cordell Fields, Volunteer Coordinator, Volunteer Alexandria
Alexandria, VA – Are you interested in learning more about social and economic issues facing Alexandria residents? Do you need service hours for school? Would you like to give back to your community? If you answered yes to one or more of those questions, consider signing up for Breaks with Impact this summer.
Volunteer Alexandria (VolALX) is implementing Breaks with Impact (BWI), an alternative spring and summer break for middle and high school students. Students learn about human services in Alexandria, engage with the residents who receive services, hear from community leaders, and do various service projects across the city.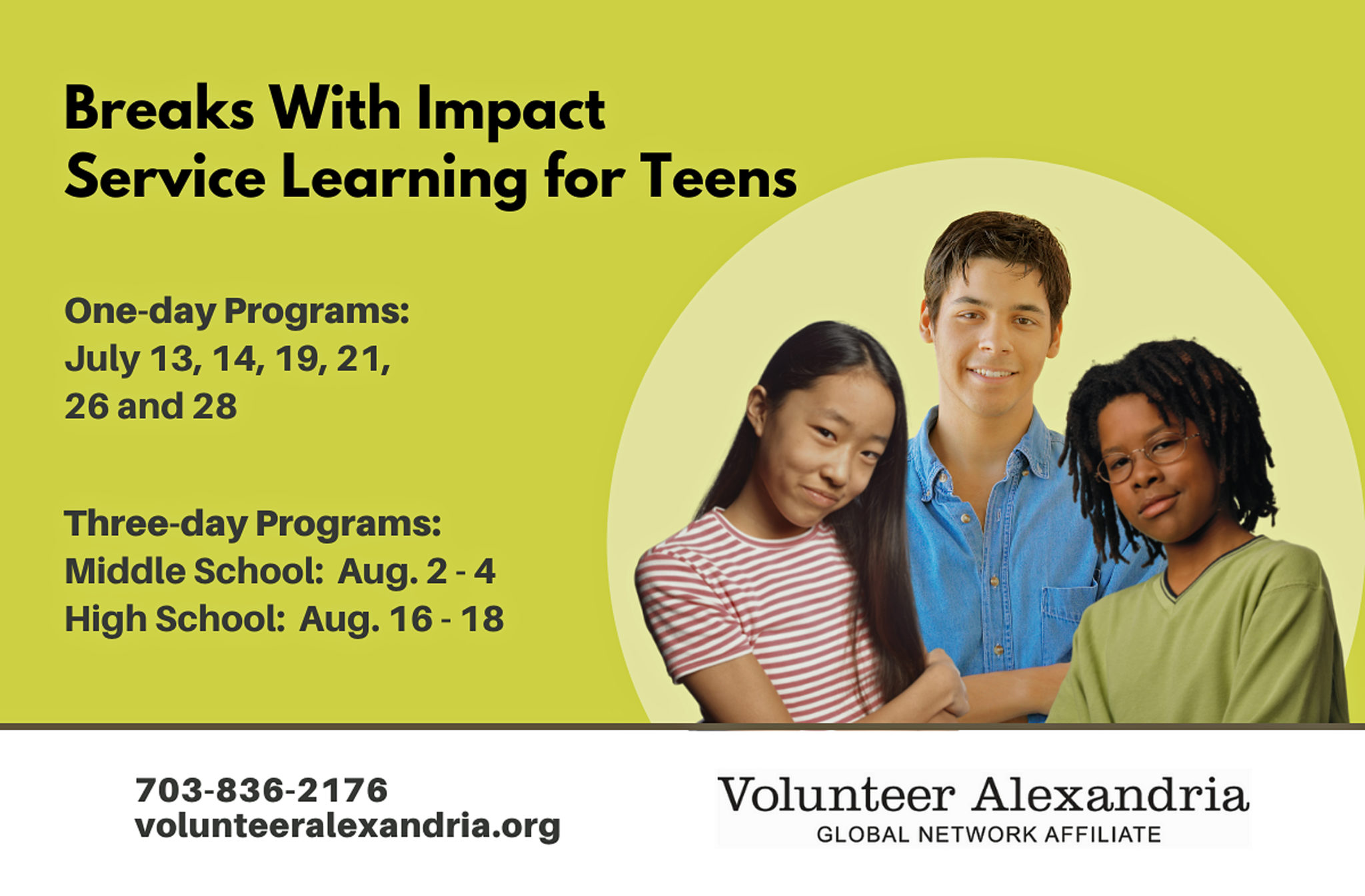 Projects are designed to instill compassion and teach youth that they can be valued members of their communities. Previous projects included removing invasive species, exploring careers, cleaning up a local park, and learning about mental health.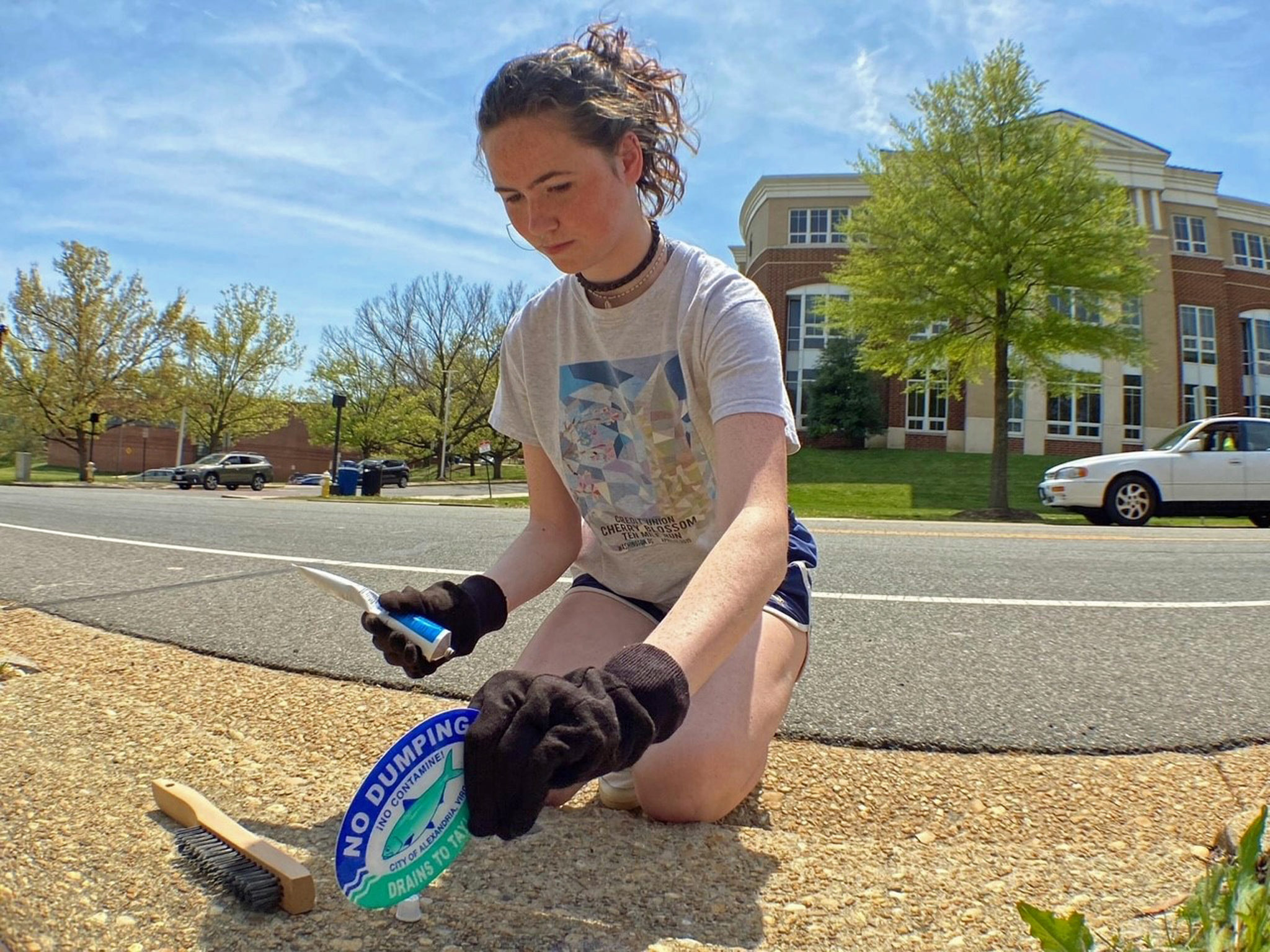 Join us in July or August (or both) for in-person programming. Single-day programs will be held on July 13 and 14, July 19, July 21 and 26, and July 28. Three-day programs are scheduled in August. Topics include social issues, food insecurity, human services, the environment, and more. For information, to check all dates, and to register, go to www.volunteeralexandria.org/bwi, send a message to [email protected], or call Cordell Fields at (703) 836-2176.
DID YOU KNOW?
Nearly 85% of students who volunteer feel more valued in the community after volunteering and over 90% are more likely to volunteer again.
Volunteer Alexandria mobilizes and connects people age six and older with community needs. For more details about volunteering, visit www.VolunteerAlexandria.org or call 703-836-2176.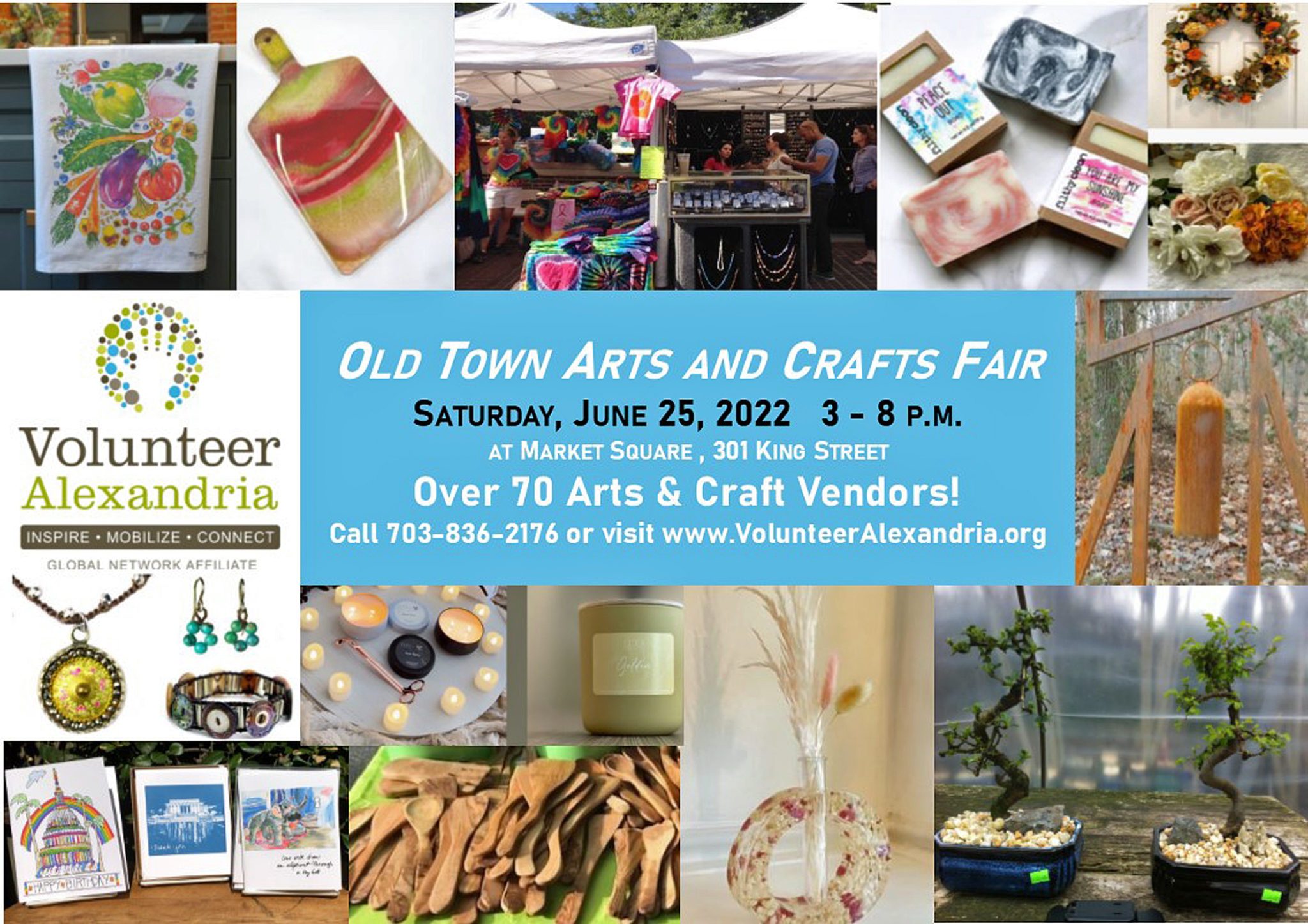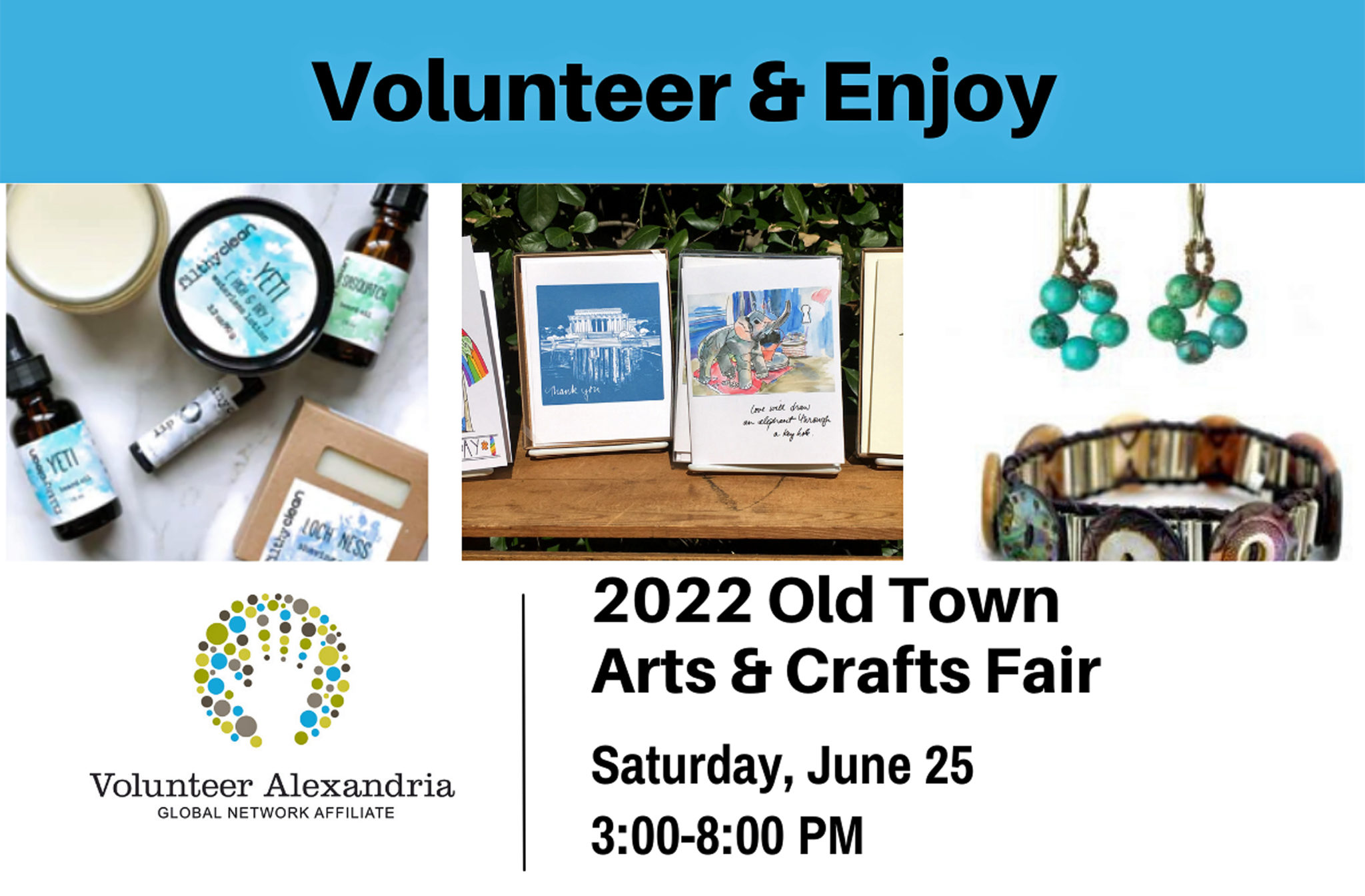 Saturday, June 25: Volunteer for the Arts & Crafts Festival – Volunteers 14 years and older are needed to help with various tasks throughout the day, from helping set up tents (beginning at 1:30 pm) to being a general volunteer (i.e., welcome guest, enforce rules, bathroom breaks). Shifts are available.
Current Volunteer Opportunities
Register for any of the following activities at www.volunteeralexandria.org:
Portside in Old Town Summer Festival, Friday, June 17 & Saturday, June 18
Working as part of Visit Alexandria's Info Tent & Survey Team, help this free festival return to Waterfront Park with live music, arts and history activities, food vendors, and craft beer. Greet attendees and share tips on enjoying the festival and Alexandria at the Information Tent and around the event site. Administer attendee surveys and collect attendance numbers at entrances, and more! Volunteers will rotate through these tasks during their shifts. People who are best suited to volunteer are comfortable working in an outdoor environment, outgoing, and passionate about Alexandria. The position may require periods of standing and assistance with the set-up or break-down of the Info Tent.
Friends of Guest House, a center that helps women re-enter society, is looking for a regular volunteer skilled in yard care and maintenance. Tasks vary from weeding, mulching, mowing, pruning, and planting. Tools will be provided, but volunteers are welcome to bring their own.
The Literacy Council of Northern Virginia is seeking volunteers to teach beginning-level English classes for adults from June 22 through July 28. Classes will meet two times per week at the William Ramsay Recreation Center on Mondays and Wednesdays from 6:30 to 8:30 pm and the Lincolnia Senior Center on Tuesdays and Thursdays. Training, curriculum, and support will be provided.