School News
Alexandria City School Board Names Interim Superintendent
Dr. Melanie Kay-Wyatt begins her duties Sept.1, succeeding Dr. Gregory Hutchings Jr.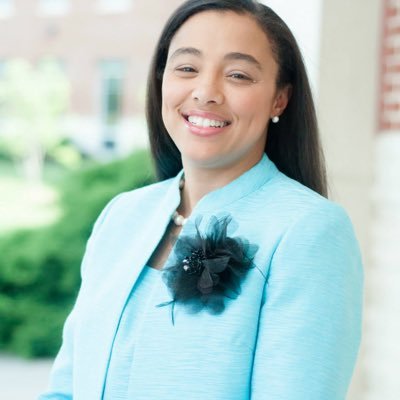 ALEXANDRIA, VA – The Alexandria City School Board named Dr. Melanie Kay-Wyatt interim superintendent yesterday (July 28). She begins her duties Sept. 1, and will lead the school system through June 30, 2023 (or until a permanent superintendent is hired).
She succeeds Dr. Gregory C. Hutchings Jr., who will remain with Alexandria City Public Schools until Aug. 31, to assist in a smooth transition prior to the start of a new school year. The school board announced his resignation June 10.
"We are so pleased to appoint Dr. Kay-Wyatt as interim superintendent for Alexandria City Public Schools. The leadership, breadth and depth of experience and skills that she brings to this role are pivotal to continue advancing the goals of our 2025 Equity for All Strategic Plan," said Alexandria City Board Chair Meagan L. Alderton.
"I am honored and excited to serve our school community and students as the interim superintendent for ACPS," Kay-Wyatt said. "I look forward to collaborating with our division leadership, our outstanding principals and dedicated staff in a new capacity as we work together to inspire our students, remove barriers to learning and prepare them for success in school, careers and life."
Prior to joining ACPS, Kay-Wyatt worked in Human Resources at Spotsylvania Public Schools, served as a principal and assistant principal at Fredericksburg City Public Schools, and was a special education teacher at both Culpepper County Schools and Fredericksburg City Public Schools.
She has held various leadership positions in the Association for Supervision and Curriculum Development (ASCD), including as president and chair of the Board of Directors, and was involved in educational policy at the state and federal levels as part of the ASCD legislative committee.
She holds a bachelor's degree in Business Administration from Mary Washington College, a master's degree in education from Old Dominion University, a master of education degree in educational leadership from University of Mary Washington and a doctorate in educational leadership from Virginia Commonwealth University.
Colombian Foster Child Hopes to Find Forever Home in Alexandria