Dr. Martin Luther King Jr.
Memorials
ACHS Students Deliver Moving Speeches Honoring Dr. Martin Luther King Jr.
Citizens and Local Dignitaries Share in Respect and Hope in Dr. King's Legacy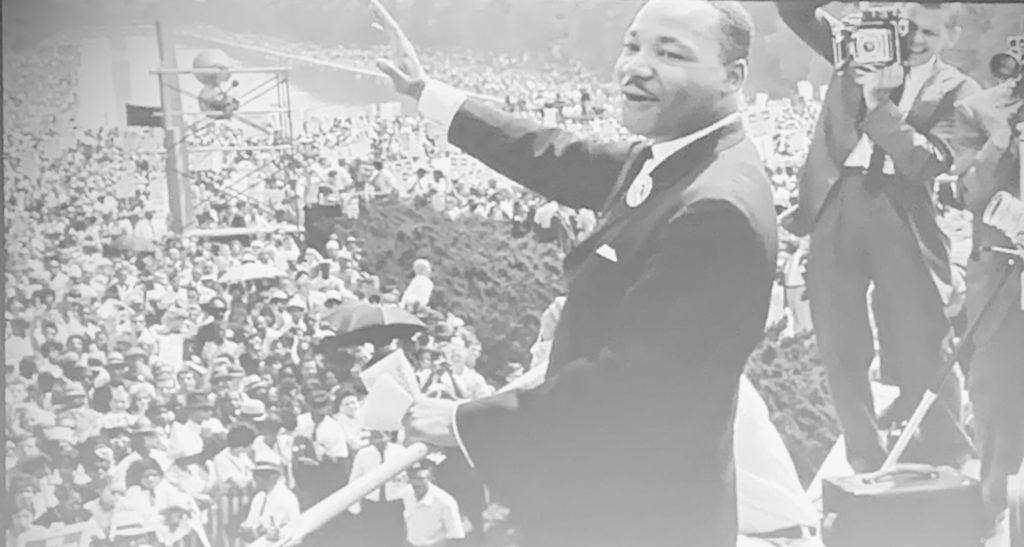 ALEXANDRIA, VA – Two Alexandria City High School students spoke eloquently at the 50th Martin Luther King Jr. Memorial Program Sunday afternoon at the George Washington Masonic Memorial. Their reverence and gratitude for Dr. King was palpable for all attendees.
The ACHS students spoke on the significance of their trip last October to Montgomery, Alabama to Equal Justice Initiative's National Memorial for Peace and Justice with the Alexandria Community Remembrance Project.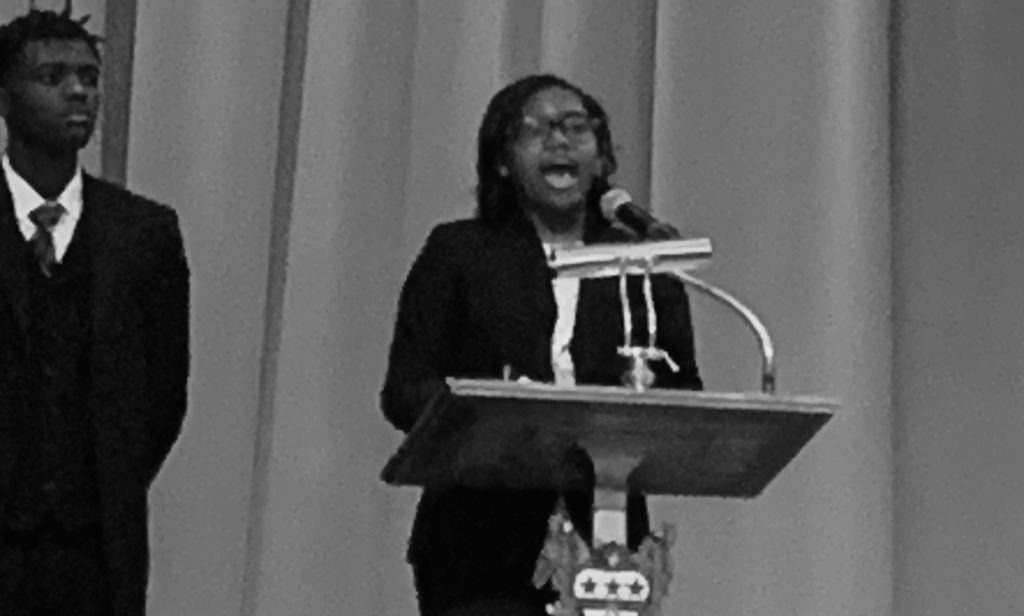 "One of the hardest days of this trip was the day we went to the EJI," said Ariana Singleton. "I saw generation after generation of African Americans being beaten down physically, mentally, and emotionally. I saw the pain that people endured. And one of the hardest parts was seeing the pillars of the lynching victims being hung over our heads. 
"One of the pillars that stopped me the most was from Sumter County, South Carolina, where my father's family was from," Singleton paused during her speech as she became emotionally overwhelmed at that point in her story. "When we saw this pillar, I saw my last name on it, and I realized one of my ancestors was most likely a lynching victim. After this, I wondered 'how could Dr. King and all these people walk peacefully and protest peacefully knowing that their ancestors had been hurt and enslaved for so many generations?' 
"But as I started to research and prepare to speak to you today, I saw one of Dr. King's quotes that stopped me the most and this was, 'Darkness cannot drive out darkness, only light can do that. And hate cannot drive out hate, only love can do that.'
"I realized our anger and frustration cannot drive out the hate of those who have hurt us for so many generations. Only our light and love can do that," Singleton concluded.
"In Dr. King's famous speech, 'I Have a Dream' he says 'one day little black boys and girls will join hands with little white boys and girls', and I realized he wasn't just marching for himself, he was marching for so many other people and generations to come and everyone in this room," stated Singleton. 
"So one day they can live one day in a world where they will not be hurt or be separated just by their race, gender or anything else. The only thing that separates us is our own mindset, and thinking that it separates us, but it shouldn't," concluded Singleton.
ACHS student Delvin Jalon Reed said, "I learned a lot about the struggles and hardships my people endured and a glimpse of the mental and physical strength my people had. It only inspired me to push myself harder and follow the great path my people made possible for us. Dr. King and many others made sacrifices, to have better lives, but he didn't do it for personal gain, he did it for the greater good."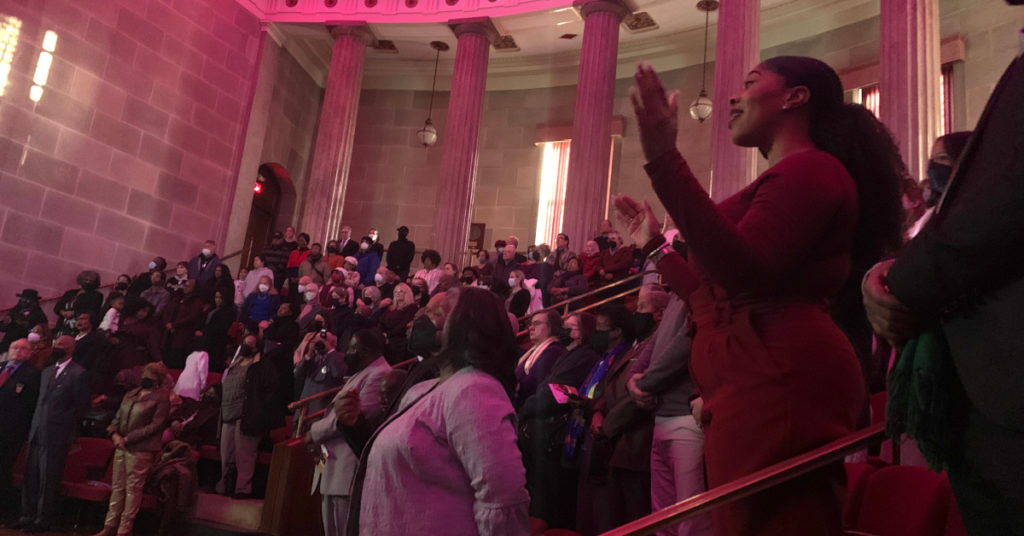 Mayor Justin Wilson delivered a powerful message. He spoke about this year's theme from The King Center, "It Starts with Me – Cultivating a Beloved Community Mindset to Transform Unjust Systems."  
"That wording is so vital if we are going to transform injustice," Wilson stated.
"If we are going to understand why a couple hundred yards from here we have neighborhoods that are 80% white; if we go a few hundred yards farther we have neighborhoods that are 80% people of color; if we are going to understand that, we are going to have to learn and then do the things that Dr. King wanted us to do to change things if we are all going to live together. 
"If we are going to understand why white students and students of color who learn next to each other, elbow to elbow, throughout our schools, but achieve at far different rates [then] we are going to understand why that is and what we have to do to fix that.
"If we are going to look at the inequality that exists in health and wealth, in the criminal justice system and understand why they came to be – that it's not an accident – that's the learning that's so important if we are going to transform those injustices. That's why the work that we are going to do is so vitally important," Wilson concluded.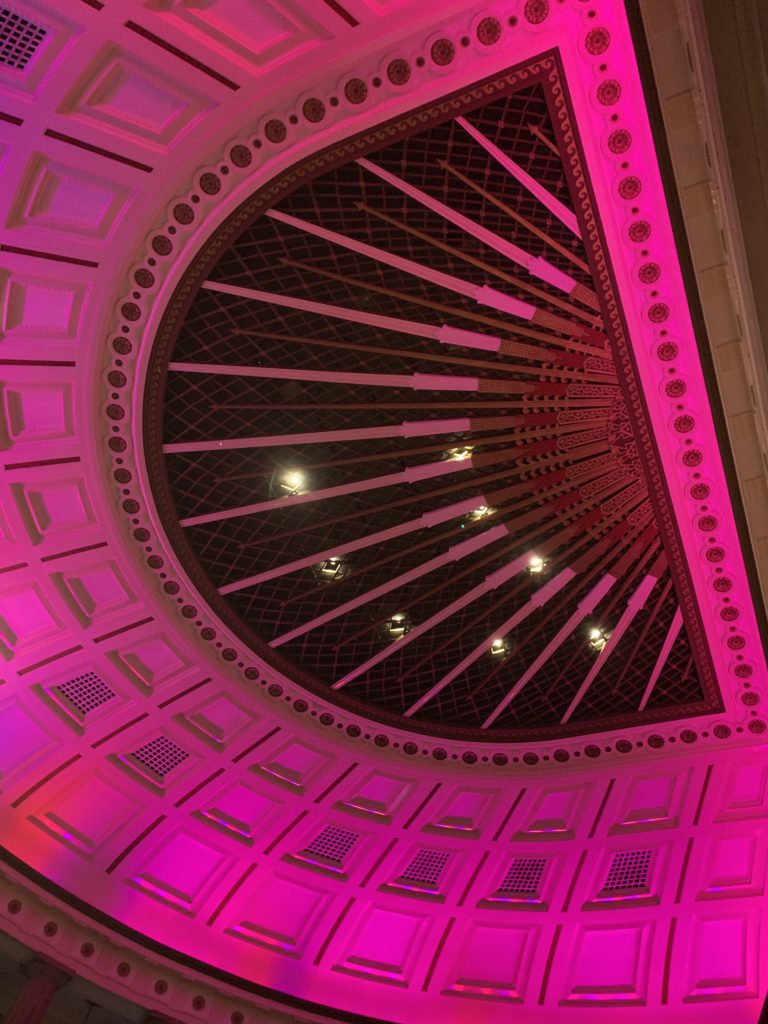 Many people wanted to share their personal reasons for attending the program Sunday. 
Among them was Beverly Shelton, from the Shiloh Baptist Church. She explained how [her] church is having a day of service like providing toiletries for people in prison and singing to people in nursing homes as part of their celebration and recognition of Dr. King.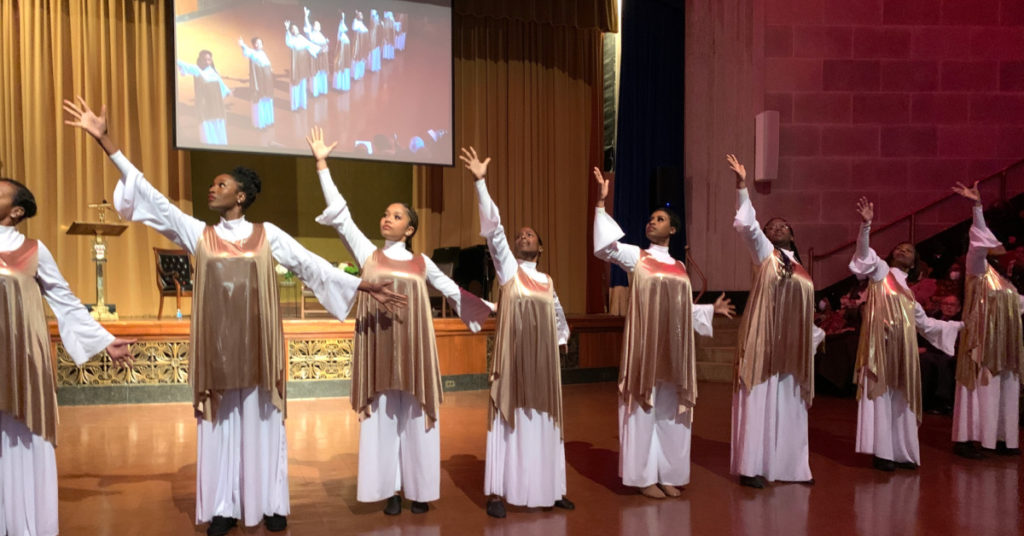 The Bates family, Jack, Lucy and Charlene, attended the program together.
"Dr. King left us a wonderful legacy to follow, and I think it's very important to know, to keep it going, because we need that love, especially in times like these," said Charlene Bates.
"Sometimes I feel hopeful, and other days I don't just because the tensions within the U.S. seem to have gotten worse over the last few years. I hope it improves," said Jack Bates, when asked about his overall feeling about our cultural climate.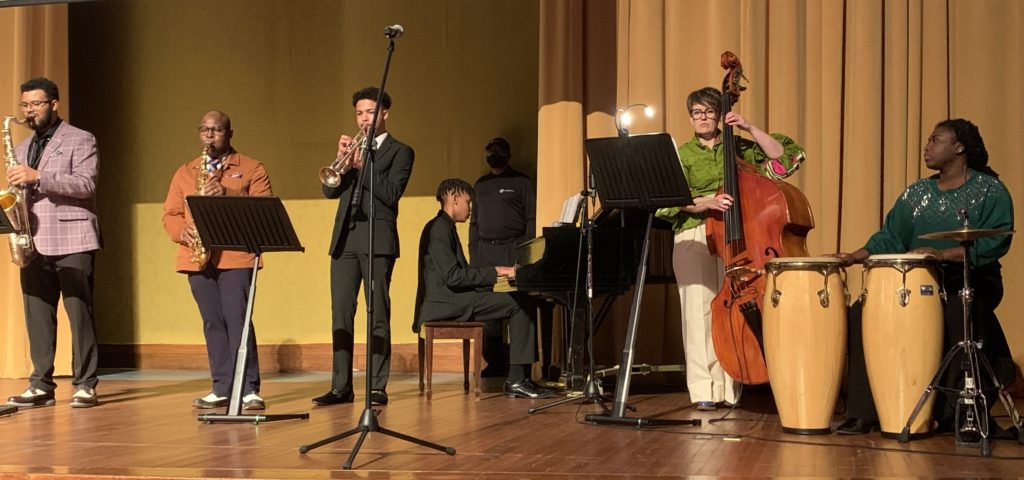 "I love serving the community, and living and working here. I am here today to relax and celebrate the legacy of Dr. Martin Luther King Jr.," said Darrlynn Franklin, second term President of the Alexandria N.A.A.C.P. 
"It's an honor for the association to host this event. Reverend King was the prime mover in addressing wrongs that have existed in our country for far too long. He was truly a man of God, a great man and he should not be forgotten for what he did," said George Seghers, Executive Director of the George Washington Masonic National Memorial.
"Being here is special since it gives the dancers the opportunity to give back to the community," said Eboni Jones, director of Alfred Street Baptist Church Liturgical Dance Ministry, explaining that people from 5-99 dance with the group.
"[His] memory inspires all of us to do what we can. He used to say 'All of us can serve', a beautiful sentiment and reality," said Allison Silberberg, former mayor of Alexandria. In Fall 1983, she had served as an intern with Sen. Edward M. Kennedy (D-Mass.) "when this was a very controversial bill (memorializing Dr. King's birthday as an official federal holiday). It was not going to happen, It was dead on arrival." 
Yet, she was able to witness the live debate on the Senate floor as Kennedy went head-to-head in debate with Senator Jesse Helms (R-N.C.). In 2008, she wrote an op-ed column for the Washington Post about the bill's passage.
"Where we are today not just civil rights but human rights and how far we've come as a country and how far we have to go," said Silberberg.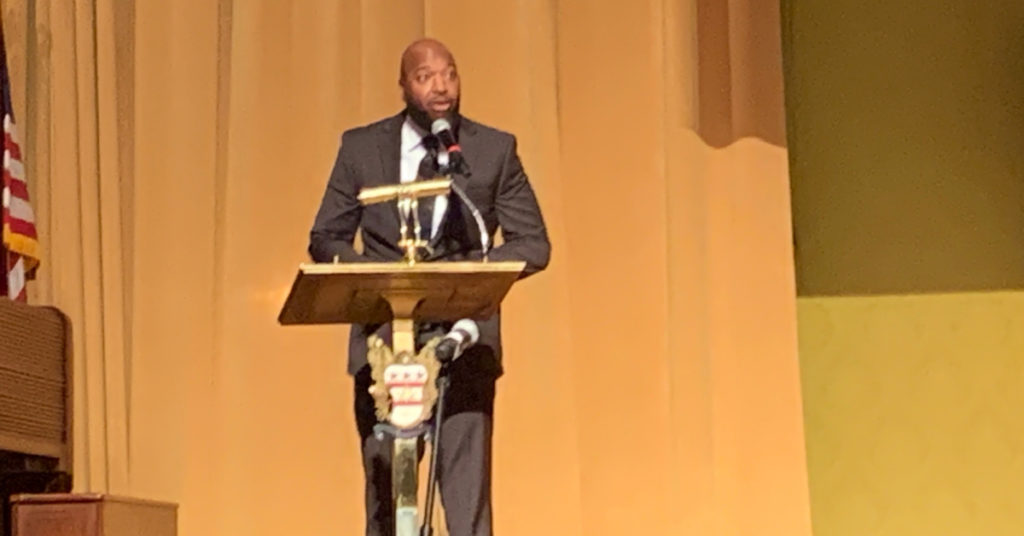 "I'm very excited for us to come together to celebrate the life and legacy  of such a great forerunner. When it comes to equality and justice I think it's important for us to be reminded that we have a responsibility to carry forward that mantle (equality and justice)," said Pastor Joshua Bullock, of Redeemed Church of Christ.
When asked about if he believes that enough is being done to teach young people about Dr. King's beliefs. 
"We can do more to express the significance of his life and the things that he taught in trying to espouse to everyone –  how we should treat one another and live in fellowship with one another," said Bullock.
[SEE ALSO: Sculpture Installation Comes Alive on Floor of Athenaeum Gallery]