Community News
What Will the New Alexandria Hospital Look Like?
City releases design renderings giving residents a glimpse into the future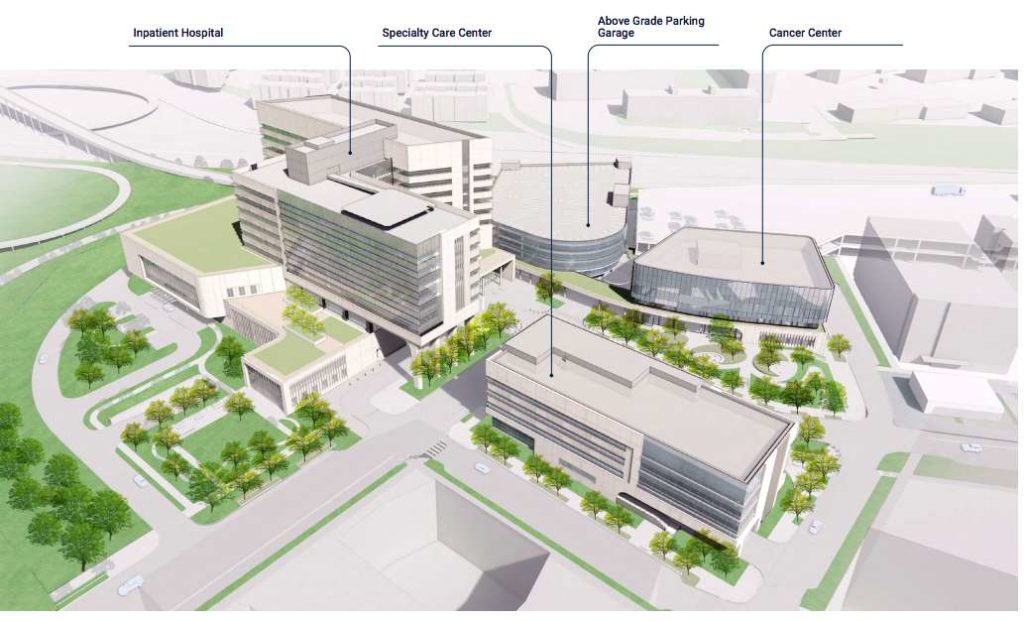 ALEXANDRIA, VA – For the last two years, The Zebra Press has reported extensively on the redevelopment of Landmark Mall, from a breaking news story announcing that the site would become a medical campus for Inova to its ground-breaking ceremony.  The latest development for the site of the new Alexandria Hospital came just a week ago when the city publicly released Inova's permit application.
The application includes design renderings for the 930,000 square-foot campus.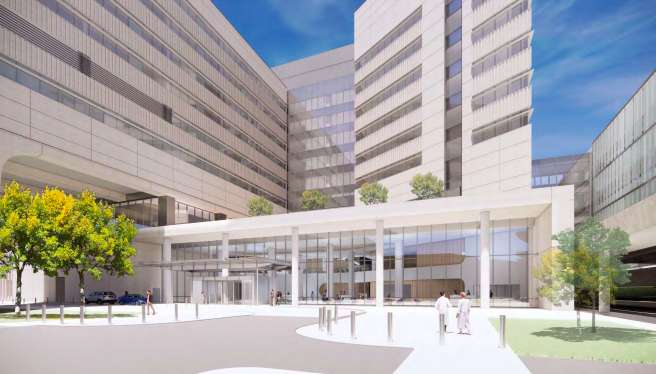 In Dec. 2020, as written in The Zebra, Mayor Justin Wilson saw the campus as crucial to revitalizing the West End, saying it would provide "significant benefits for Alexandria and the region at a time when focus on our long-term future is critical. Inova Alexandria Hospital has been an anchor in our city for generations, and a new, modern hospital facility at Landmark would be the perfect site for the world-class care that is synonymous with Inova.​"
The permit application says that 675,000 square feet will be allocated for the new hospital and 130,000 square feet will be used to build a specialized cancer center.
In July of last year, Alexandria City Council approved the site as a mixed-use community space, meaning the hospital will be surrounded by, for example, park areas, entertainment offerings, and retail space.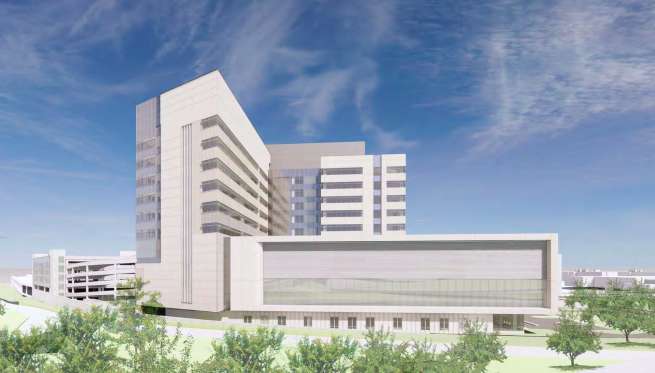 The Alexandria Planning Commission and City Council are expected to give their final approval for the design in March. The former will hold a public meeting on March 7 and the latter on March 10.
Construction is scheduled to begin next year.
Mayor Wilson Wants To Speed Up Process for Renaming Streets That Honor Confederacy