Zebra Misc
Getting Away From It All With "Emily in Paris"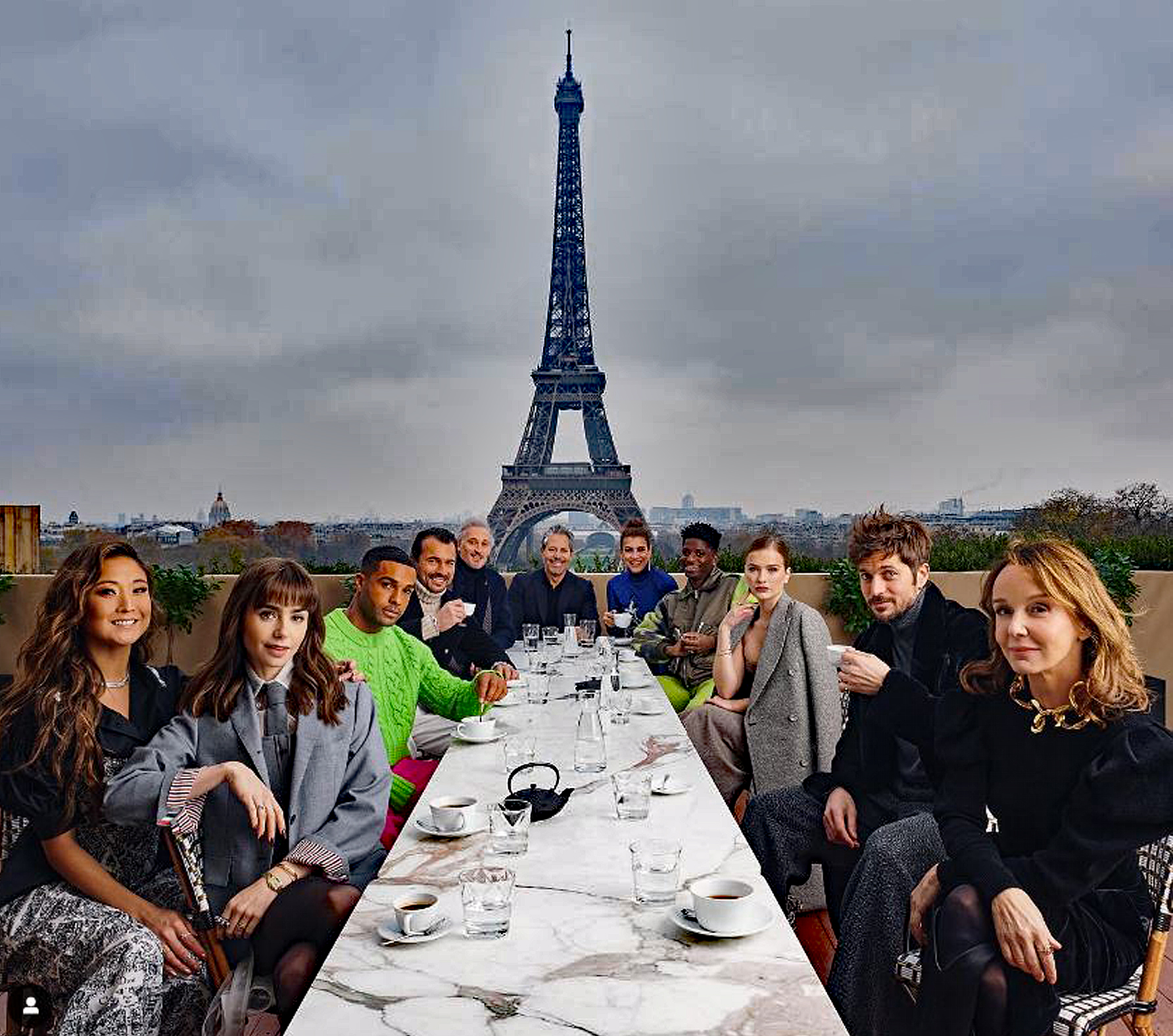 Alexandria, VA – Paris is known as the City of Lights, but there are runway models under those lights, and it all comes together in the cable series Emily in Paris, starring Lily Collins. She may be the American "fish out of water" here, but she catches numerous romantic partners in her net, all while wearing the latest fashions featuring belts, folds, and shapely curves that turn many heads along the way.
In Season One, Emily was on thin ice everywhere, including in her French classes. That led to a stronger Emily in Season Two, where she gained confidence and established a foothold in her company. Season Three is all about the new year, an English boyfriend, and a newly formed fashion company made up of all the revolutionaries fired from the original American-funded company.
Emily Cooper (Lily Collins) is an aspiring marketing executive who moves to France to provide an American point of view to a French marketing firm. She gets along with everyone except her French boss, Sylvie Grateau, who is 40-something but has a 20-something boyfriend who seems to deliver the goods. We see them in bed more than once. Emily is more like an influencer at times. She has a following on Instagram, where she posts everything. An on-screen Instagram feed lets the viewer in on her intentions with some narration.
Does this sound like a great plot for bitterness and fake smiles? You bet! A whirlwind of sniping and fakery pushes all the right buttons. Emily is caught between her new French staff and her American boss, who sports a baby bump that looks like she is in her eighth month. Throw in all the wine and rich foods that Paris is famous for, and fans look on with envy. After episode one, there were probably more than a few price checks on flights to Paris – if Emily can have such a good time, why can't I?
"She was coming into herself; now she's a little more grounded," said Collins on Good Morning America, one of Collins' many stops on the talk-show circuit. Emily even cuts her bangs one night after a few glasses of wine. Collins noted how she and many women change their hairstyles as a message to those in their world. "It was an emotional stop point," Collins said.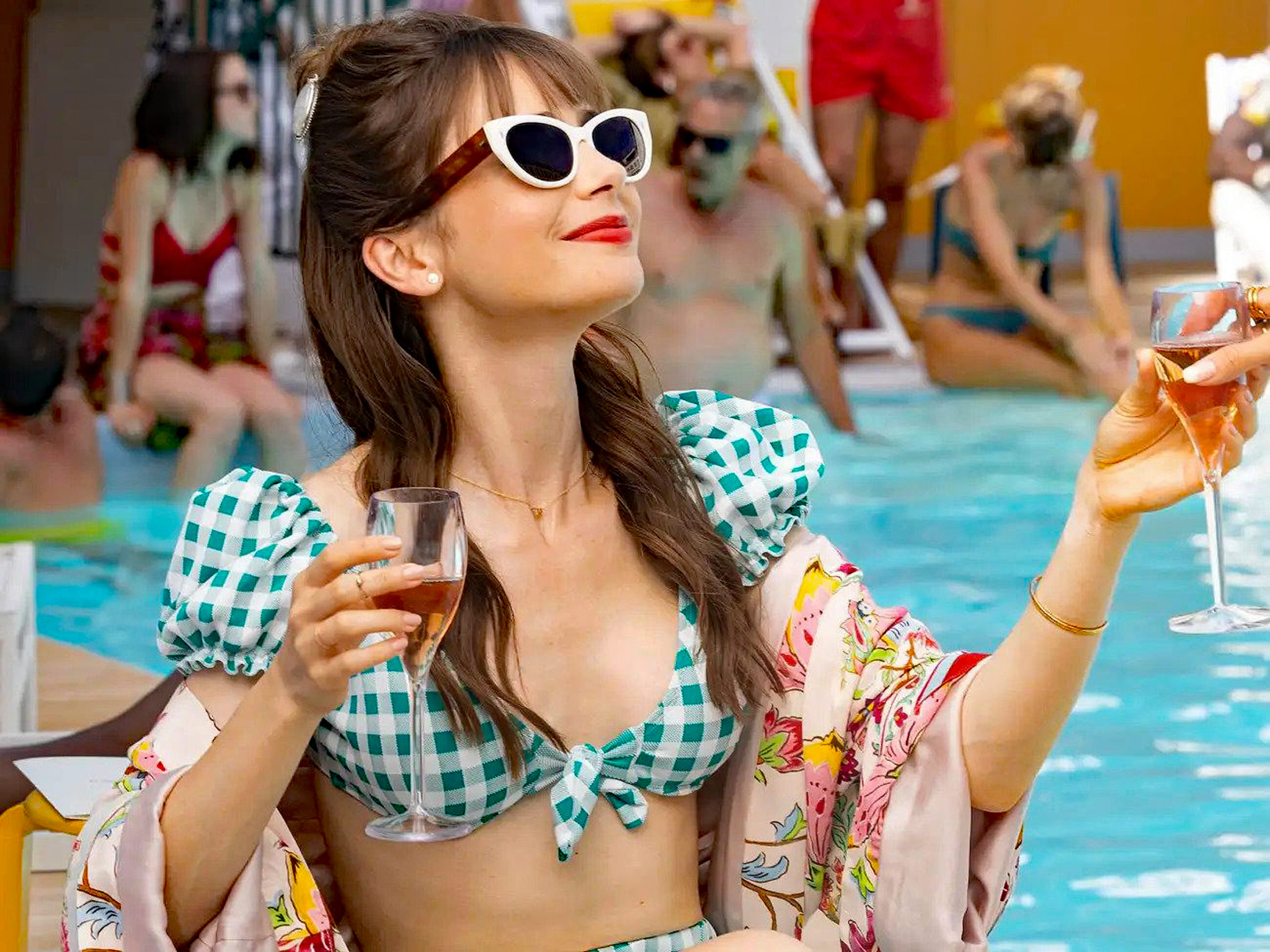 Episode one features the build-up to a big fashion show where headdresses, feather boas, and colorful shoes are part of the spectacle. It's like looking in the latest issue of the Elle magazine – do people really wear clothes like that? Maybe on some high-dollar fashion runway, but you won't see them in the local Starbucks.
French critics say the show negatively stereotypes Parisians and the French in general. For example, who shows up at the office regularly at 11 a.m.? The French do, and it's one thing that led to petty arguments among bosses. For Emily and her American boss, the earlier the better, but when the French side of the office shows at nearly lunchtime, a few snide remarks are thrown around. They break out the baguettes and all is forgotten, it seems.
On the Drew Berrymore show recently, Philippine Leroy-Bealieu, Emily's English boyfriend, revealed his childhood crush on Drew. This was followed by laughter and blushing, to say the least.
Emily in Paris is produced by MTV. It went straight to series in 2018 and moved to Netflix in the summer of 2020. Season Three hit the Netflix screen on December 21. Each season has ten episodes, and a fourth season is in the works.
ICYMI: 'Sister Act' Wows 'Em at The Little Theatre of Alexandria