Community News
Help Barrett Branch Library Document Alexandria's Black History April 29
Historical papers and images will be preserved and become part of Alexandria Library's archives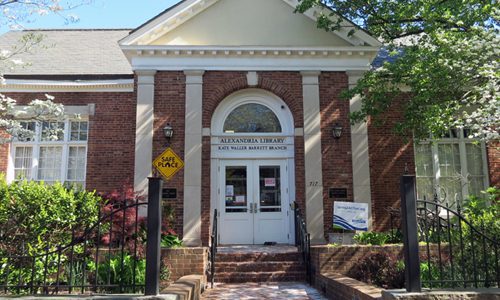 ALEXANDRIA, VA – The Alexandria Library is a regular host of community events and is innovative in finding ways to bring residents together. The Library's latest event, announced yesterday (Feb. 14) is called "Black Family Reunion." Scheduled for Saturday, Apr. 29 from 11 a.m. to 3 p.m. at Barrett Branch (717 Queen St.), this gathering, according to the email announcement, "aims to bring neighborhoods together and help fill gaps in the documented history of Alexandria's African American community."
To that end, Black families are encouraged to bring documents and images that are a part of their history. These items will be scanned for historical preservation and become part of the Library's  Local History/Special Collections archive.
Former Mayor of Alexandria Bill Euille and Alexandria Living Legend Char McCargo Bah are honorary co-chairs for the event.
"Our own memories—places, faces, and friends–are the foundations of what we record as history. If those memories are not preserved, so too is lost a piece of history,: said Euille. "I was born and raised in Alexandria and I remember playing with friends, running up and down the streets. Our small 2-bedroom house on N. Royal Street in the Berg neighborhood is gone. I want to help the Library collect pictures from that time to tell my story. Not just my story, but the story of many African Americans who grew up in Alexandria, and let those parts of history live on."
"Black Family Reunion" will feature fun activities too. There will be live music, games, food trucks, and more. Attendees who contribute to the archive will receive a free ticket for food as a thank-you for helping to document history.
Old Town Alexandria a Business District? Public Meetings Scheduled To Discuss Plans