Community News
It's Open! Retired Councilwoman Del Pepper Cuts Ribbon of New 10-Story Del Pepper Community Resource Center in Alexandria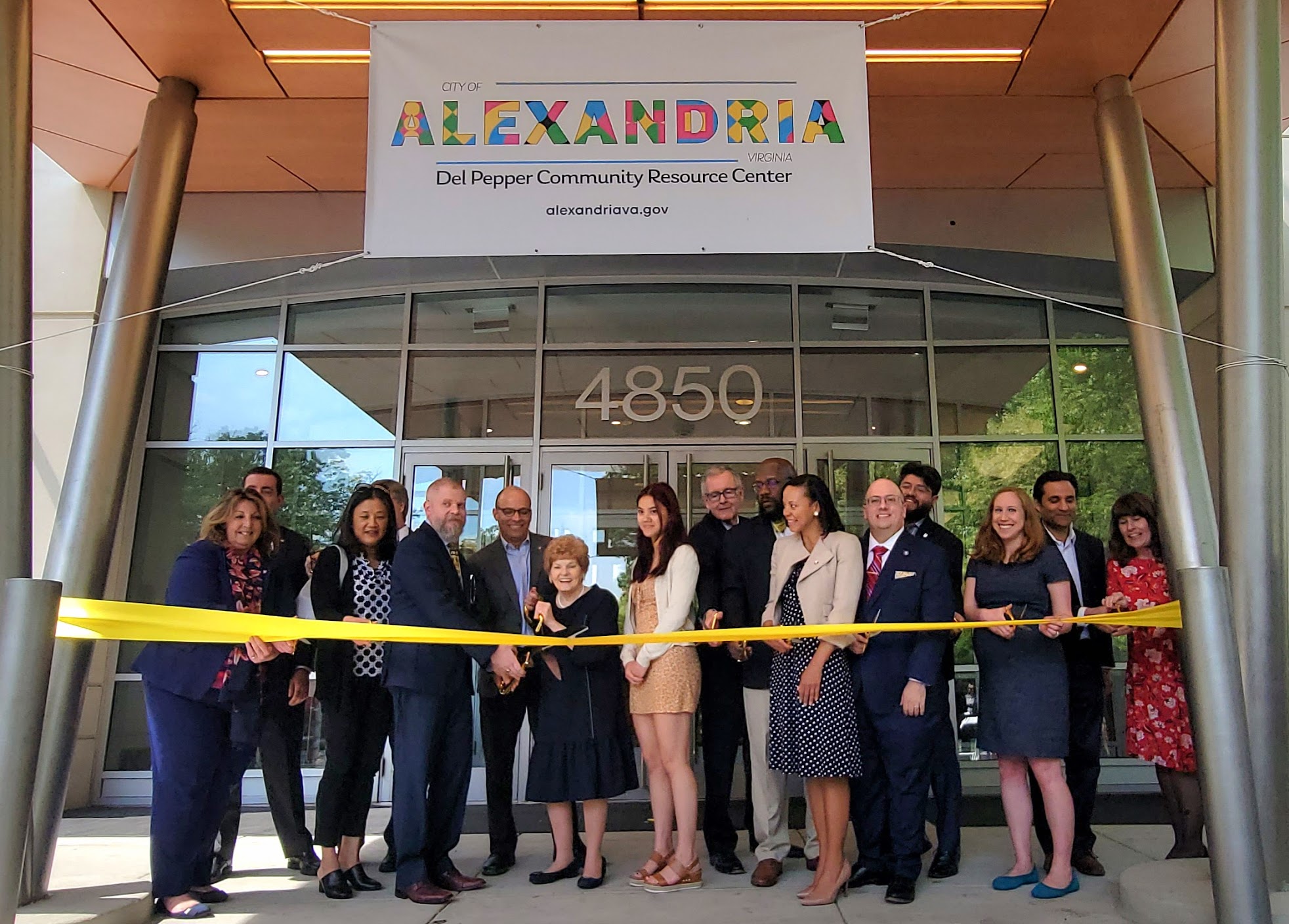 ALEXANDRIA, VA – With scissors as large as herself, Redella "Del" Pepper cut the ribbon, officially opening the Redella S. "Del" Pepper Community Resource Center of Alexandria. Located at 4850 Mark Center Drive, this impressive ten-story building will be the new home to several of Alexandria's important health and community departments. With over 700 staff, the center is poised to serve over 25,000 individuals, becoming a "one-stop shop" for everything from early to end-of-life care.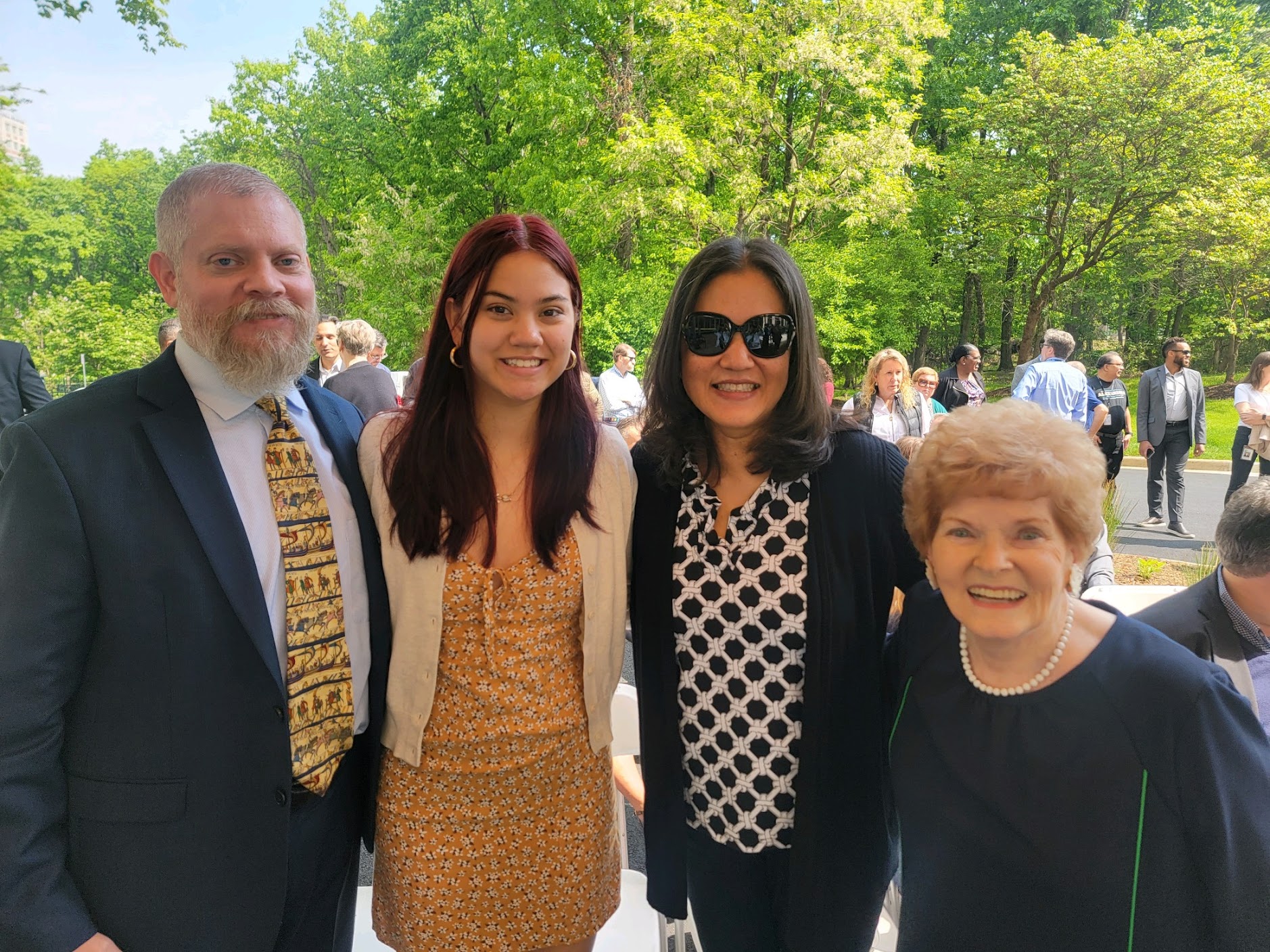 The Department of Community & Human Services, the Alexandria Health Department, Neighborhood Health, and several other services like the Permit Center and Finance Department have all moved into the new building. By having these departments all in one place, former Alexandria City Manager, Mark Jinks, says that their co-location will unlock synergies that will improve processes and accessibility.
The building, which was taken over from the Institute of Defense Analyses, was purchased by the city and completely overhauled, to accommodate the many, specialized needs that Alexandrians have. Mayor Justin Wilson says that by buying its own space, the city will save millions of dollars that it would otherwise have spent renting multiple office spaces, as it did before.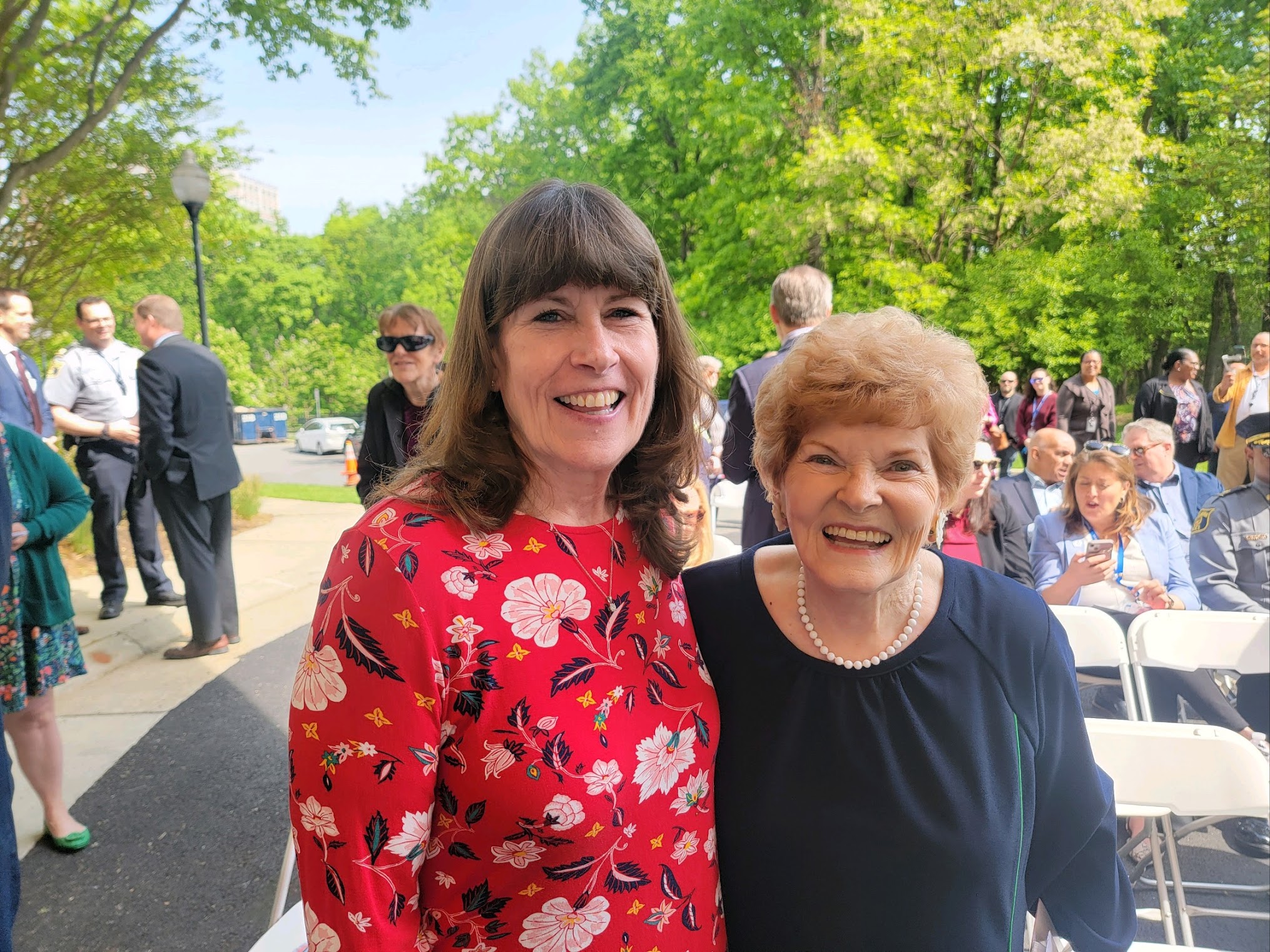 Kate Garvey, director of the Department of Community and Human Services, declared that this new building represents "A promise to so many Alexandrians," letting them know "that they have a place that is theirs."
All who spoke today acknowledged the amazing work, and the Herculean team effort it took to organize and execute such a large and impactful project.
The building was named for Redella Pepper, a former city councilmember who served for 36 years, and whose dedication and long service to the town embodies the values that the new building hopes to emulate. Of the carefully designed new resource center, Redella Pepper said that more than just being truly beautiful, it was a "a place of hope and help," whose services would show that there is a home for everyone in Alexandria.