Alexandria Chamber of Commerce Chooses Its Annual 40 Under 40
Rana Abu Ghazaleh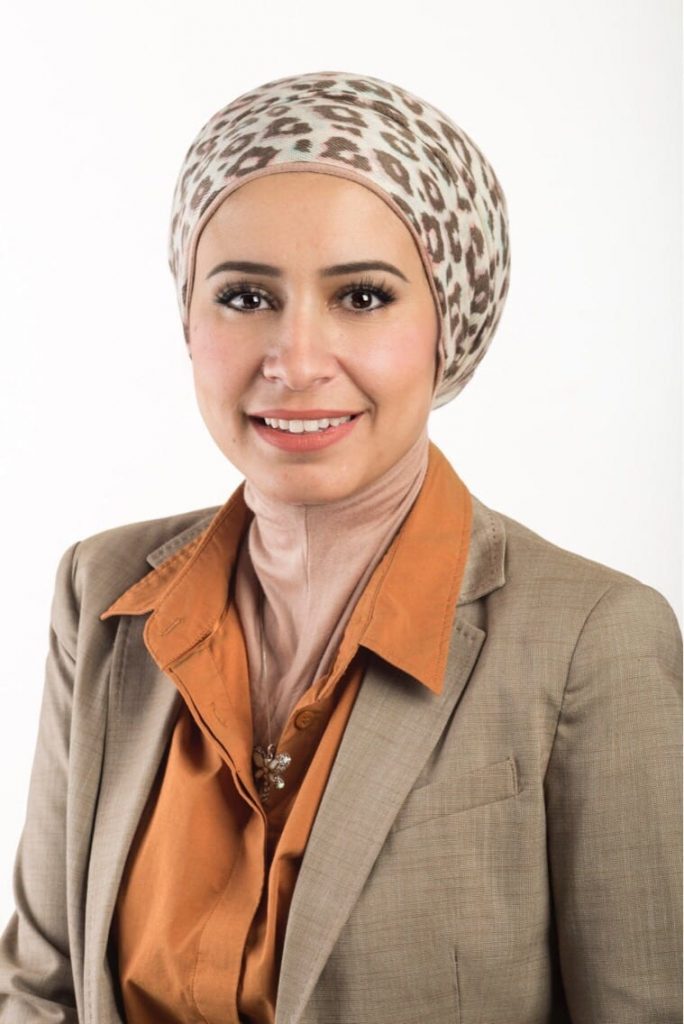 Rana Abu Ghazaleh is a Capitol Project Manager at the City of Alexandria. In November 2017, Rana was elected to be the President o International Planned Parenthood Federation (IPPF,) to lead the Federation's policy-making body for the next three years. A Fulbright Scholar, she holds a MSc in Urban Planning from the State University of New York at Buffalo, specializing in community and international/economic development. Rana led various high visibility projects within the City, like the City's Strategic Facility Plan, and was involved as a volunteer with IPPF for more than 15 years. She was a keynote speaker at several global platforms on international development and urban planning issues.
2. Phillip Acosta Phillip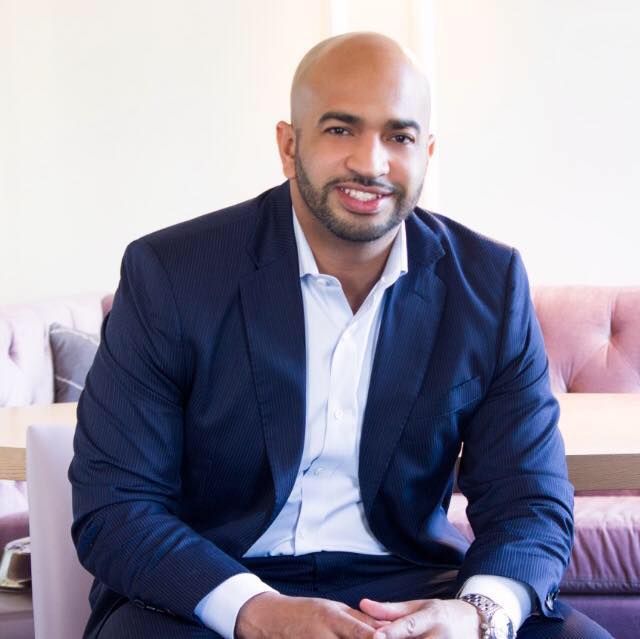 Acosta has lived, worked, and volunteered in Alexandria since 2003. He has served as an election official and just completed his 3rd term on the Alexandria Commission on Information on Technology where he served as the chairman until the end of 2017. Phil also started his own Information Technology firm (GuROO) in 2010 that is headquartered in Alexandria and employs over 30 people. Phil's company provides support to some of the most prestigious executive level agencies in the federal government. Phil also has a passion for helping people. He mentors others trying to start small businesses and Helps kids at schools in the DC area.
3. Ricardo F. Alfaro Ramos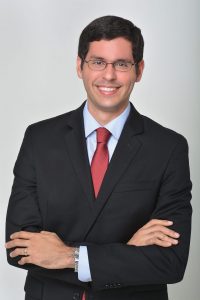 Born and raised in Puerto Rico, Ricardo has served on a variety of technology and policy-related projects. He holds a B.S. in Electrical Engineering from the University of Puerto Rico. He founded his own technology startup and helped create Puerto Rico's first hackathon. He served as IT Director at the Office of the Governor of Puerto Rico and later transferred to Washington, DC as Director of Intergovernmental Affairs. He currently works as an IT developer for the federal government and is engaged with local entities in Alexandria. However, his greatest accomplishment was in late 2014 when he became a father.
4. Jessica Brown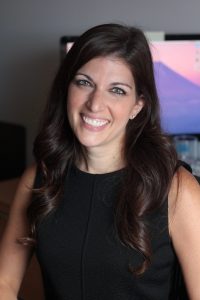 Jessica is the President & Co-Founder of advertising agency, Joy Riot. Through her career, Jessica has led award-winning, KPI-busting, international campaigns for many brands. She's an advocate for women in the workplace, ensuring safe workplaces, and making our diverse region a hub of creativity. In her free time, she searches for her latest inspiration, whether it's exploring hidden gems, volunteering at the local animal shelter, or mentoring students and young professionals to shape our future leaders. She graduated high school in Tokyo and earned her BBA at the George Washington University.
5. Justin Carl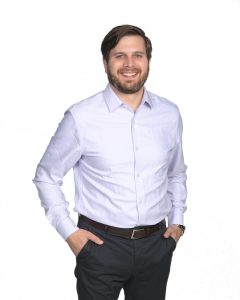 Justin Carl has spent his career working to clean up our waterways and incorporate sustainable design features that benefit our local environment. As a Principal Engineer in Brown and Caldwell's Alexandria office, he is focused on working with Alexandria Renew on the West Side Wet Weather program aimed at capturing wet weather flows to reduce combined sewer overflows within the City. This project directly impacts the health of our environment and will improve quality of life for all Alexandrians. Justin is passionate about cleaning our waterways to improve public health and preserve the enjoyment of outdoor recreation for future generations.
6. Keshaun R. Clark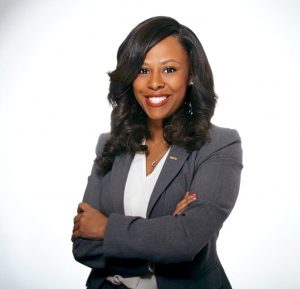 Keshaun Clark was proudly born and raised in Alexandria VA. She has been a major banker in the area for 19 years. Currently Keshaun is a Vice President for WashingtonFirst Bank in Old Town Alexandria. Keshaun is deeply involved in the betterment of her community. She hosts free financial literacy seminars at the local rec centers, she mentors teen girls in the area and she's been a long time Board member of Project Discovery at TC Williams High School. She has volunteered countless hours for organizations such as Stop Child Abuse Now, Scholarship Fund of Alexandria and Alexandria Animal Welfare League.
7. Maria Elizabeth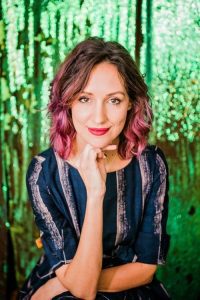 As the founder and owner of Salon deZEN, Maria Elizabeth is passionate about helping people discover, create and recreate who they are visually, promoting harmony between the inside and outside self. She is passionate about the community and helping to develop young leaders into tomorrow's entrepreneurs. This passion has also extended into her role as the Vice President of the Old Town Boutique District where she serves a vital role in elevating the Old Town business community.
8. Jason Alanzo Ellis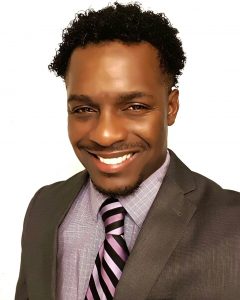 Jason Ellis, is the founder and current Executive Director of Momentum Collective Inc., in addition to serving as the Director of Resident and Community Services with the Alexandria Redevelopment and Housing Authority. His professional associations include the Northern Virginia Urban League Young Professionals Network, and the Northern Virginia Black Chamber of Commerce, where he serves as a board member. Since 2009 he has established himself as a recognized playwright, having written, directed, choreographed, and produced several original social commentary musicals. He was recently recognized as a 2018 Alexandria Living Legend recipient for his work in this space.
9. Tavares M. Floyd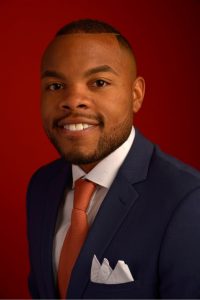 Tavares M. Floyd is an Alexandrian Attorney and Chief Executive Officer of the BeWell Project, an organization centered on ending systems that limit Black wellness and emphasizing the urgency of protecting folks living on the margins of the margins. Tavares serves on the Board for Concerned Citizens Network of Alexandria (CCNA), the Charles Houston Recreation Center, Commissioner on Alexandria's Commission on HIV/AIDS, Northern Virginia Urban League's Young Professionals Network Director of Political Engagement '18-'19, and a proud member of Kappa Alpha Psi Fraternity, Inc. Tavares earned a Bachelor of Arts from Christian Brothers University and Juris Doctorate from Southern University Law Center.
10. Christine Friedberg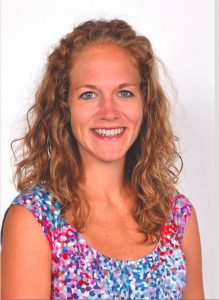 After graduating from the University of North Carolina-Wilmington, Christine Friedberg moved to Washington DC in 2003 to work in banking, and later a consulting firm. After her daughter was born, she considered the world she wanted to create for her, and opened a Griswold Home Care franchise. She has since opened 3 additional franchises, which help the elderly and disabled stay comfortably in their homes. Her Old Town based business employs over 100 people in our local community and serves over 500 families. Christine actively volunteers with Alexandria Rotary, Senior Services of Alexandria, Rebuilding Together Alexandria and coaches children's soccer. She and her husband Mike have lived in Alexandria for 8 years. They have 3 children: Madison, 6, and Noah and Oliver, both 3. They are members of Agudas Achim Congregation and Westminister Presbyterian Church in Alexandria, Virginia.
11. Adam John Froemming
A native of Omaha and graduate of the University of Nebraska, Adam Froemming, along with his wife Abby and their son Johnny, live in the City's Eisenhower Valley. As part the Premium Sales & Service team at the Washington Nationals, Adam is charged with new business development & client retention. In 2016, he was appointed by the Alexandria City Council to the Historic Restoration & Preservation Commission. In addition to serving on the Chamber's Business Development committee, he's a member of the Capitol Hill Lions Club, coaches his Johnny's T-Ball team and volunteers at Cornerstone Schools of Washington, DC.
12. Alyia Gaskins
A tireless advocate for children and families, Alyia Gaskins works to build healthy, equitable communities. As Assistant Director of Programs for the Center for Community Investment, she supports communities by mobilizing investments that expand access to healthy food, affordable housing, and transit. As Senior Associate at the National League of Cities, Alyia helped hundreds of municipalities pass policies to help children grow up healthier and thrive. At D.C Hunger Solutions, she collaborated with community partners to end childhood hunger. Alyia serves on the Alexandria Transportation Commission, Prevention Connections Board of Directors, Make-A-Wish Community Council, and Good Shepherd Housing Leadership Council.
13. Thomas A. Gibson
Originally from Stafford, Virginia, Thomas A. Gibson serves as Vice President of Development at Stratford Capital Group and is a Marine Corps Veteran. His career in real estate development has involved complex projects specializing in mixed-income and mixed-use properties requiring public-private partnerships. Thomas was appointed by the Governor to the Board of the Virginia Housing Development Authority and sits on other boards and commissions serving the Northern Virginia and military communities. He holds a bachelor's degree from the University of Virginia, a master's degree in real estate finance from Georgetown University, and is an Executive MBA candidate at Cornell University.
14. Matthew Gillette
Matthew Gillette is a community cultivator that believes in the power of neighbors to make the City of Alexandria better. While he has only called it home for the past five years, he has fallen in love with the people and neighborhoods of what he calls the Mount Vernon Ave corridor. He wears many professional hats including being a Small Group and Missions Director for National Community Church, Executive Director of Restore Alexandria, and Regional Connector for the Parish Collective. He is also involved in many community organizations like Hunger Free Alexandria and the Del Ray Business Association.
15. Caroline Goree – June 15
Caroline is a Project Leader for BOWA focused on guiding their clients in Alexandria through their complex remodeling projects. She brings to BOWA experience in both high-end interior design and residential real estate in the DC Metro Area. A native to Alexandria, Caroline moved back to her hometown after receiving a Bachelor of Science Degree in Interior Design from High Point University. Her effective communication skills and community involvement coupled with her diverse background in residential design and real estate sales make her a valuable member of the BOWA team.
16. Damien Hammond
Mr. Hammond has over 20 years of experience providing environmental, health and safety services. In less than three years, his grim has grown to 20+ employees, with operations in five states and has worked with clients including the US Department of State and the US Coast Guard. In 2017, the US Small Business Administration selected Windjammer Environmental as an Emerging Business. He has served as President of the American Industrial Hygiene Association (Potomac,) a Board Member for The Campagna Center, a Human Rights Commissioner for the City of Alexandria, and A Subject Matter Expert for the U Black Congressional Caucus.
17. Katie Hansen
Katie is a women business owner in Alexandria, Co-founder and CXO of Mekanic, a boutique branding agency. She has been essential in leading Mekanic through over 200% growth year over year, adding jobs and opportunities in Alexandria. Katie is also the co-founder of the Career & Technical Scholarship for the Wakefield Education Foundation – continuing her commitment to professional development and education options for underserved youth. Additionally, Katie has worked with dozens of non-profits and associations to help them reposition their brand and story in the marketplace
18. David Harrell
David S. Harrell earned his B.S.E. from the University of Michigan, while spending four years on the basketball team – twice elected team Captain. David now works for Chartis Federal as an Engineer and Project Manager supporting DHS clients nationwide, including building out an engineering lab locally, and designing communication sites in Arizona. Away from the office, David reaches the community through many volunteer avenues. He engages with the local alumni chapter, local church, and he is a co-founder of The Society of Gentlemen youth mentoring program. David loves teaching strength training, and coaching boys/girls basketball across Alexandria.
19. Michael Herbstman
Michael Herbstman is the Chief Financial Officer for the Alexandria City Public Schools. His career has been dedicated to improving public education and public safety, first in his hometown of Chicago and now in Alexandria. Michael previously worked in risk management then moved to the public sector, serving in various roles in the Chicago Public Schools and Cook County, Illinois. Throughout his career, he has focused on improving the lives of children with a particular passion for early childhood education and special education. Michael has three master's degrees, including, most recently, a Public Policy degree from the University of Chicago.
20. Alex Hume
Alexandria resident Alex Hume is a successful manager in Grant Thornton's Alexandria-based public sector practice, where he helps the Department of Homeland Security strengthen its data analytics and risk management practices. He also works at Alexandria-based small business NetLove Tennis, which coordinates tennis leagues for 100s of tennis players. Alex's passion for Alexandria stems from growing up here and attending Episcopal High School. He gives back to his community as a board member for Alexandria Seaport Foundation. He has also been active in Grant Thornton's Community Service Committee and has volunteered his time at Alexandria's Carpenter's Shelter.
21. Anthony Istrico
Anthony Istrico was made for storytelling. His strong vision and creativity springs from a desire to make a connection, bring people closer, and provide a platform for those in need. Anthony's background is in international relations and communications, but he has always had an impulse to create. In 2010, Anthony followed his passion and walked away from agency life to start Istrico Productions, with the goal of empowering organizations and individuals by sharing their stories. Over the years, he has built a talented team of creatives who are driven by the ideals of doing great work for great people.
22. Brett John Johnson
Brett John Johnson became Director of the Torpedo Factory Art Center in 2017. He believes the future of art is with community engagement and the power of art is not the finished piece on a pedestal, but in the dialogue it creates. With a master's of fine arts from Temple University's Tyler School of Art, Johnson began his career as an artist before focusing on how people interact with art. He has worked in the arts throughout the region, including the Workhouse Arts Center in Lorton, Virginia, and the Smithsonian. Johnson lives in Alexandria with his wife, Cora.
23. Mike Johnson
Mike Johnson is an accomplished communications professional with nearly 20 years of experience in the government, private, and nonprofit sectors. He is the Director of Communications at National Industries for the Blind, an Alexandria-based nonprofit organization that creates jobs for people who are blind. Mike began his career at Booz Allen Hamilton, where he served as a strategic communications advisor to Department of Defense clients. He graduated with honors from George Mason University and holds a certificate in executive leadership from Cornell University. Mike and his wife live in Alexandria.
24. Teddy Kim
Teddy Kim is a principal of Avanti Holdings Group based in his hometown of Alexandria, Virginia. He directs all acquisition efforts and oversees ongoing operations related to leasing, tenant management, zoning, legal issues and selling. Mr. Kim started his professional life at age 19 when he started an HVAC service company. He then moved into building management, janitorial and logistics. Since then, Mr. Kim has founded, operated and owned businesses in several other industries such as transportation, technology and most recently a restaurant. With over 12 years of real estate experience, Mr. Kim has acquired more than 10 properties in the DC area. Mr. Kim attended T.C. Williams High School, where he began working as an AutoCad designer for a local steam generator manufacture for 2 years at age 14. He then went onto study Urban Planning at Virginia Tech in Blacksburg Virginia. Mr. Kim resides in Alexandria, Virginia and is passionate about travel, food and skiing.
25. Trae Lamond
Born and raised in Alexandria, Trae Lamond is a product of ACPS, happily married, living in Del Ray, and the proud father of two wild boys, Trae graduated with a BA in History from JMU in 2004, and started serving at Chadwick's that summer. He worked his way up from server to bartender to manager to owner. He is currently Vice President of Old Town Business Professionals Association and a commissioner on the Waterfront Commission.
26. Matthew McCarthy
Matthew McCarthy, insurance agency owner, opened his GEICO NOVA Local Office located at 4617 Duke Street, Alexandria on December 21, 2015. He and his staff of 12 employees help DC, MD, and VA residents save money on more than just auto insurance! His office is open 6 days a
week, and more than half of his employees are bilingual to best assist the diverse customers in our area. Matthew was born and raised right outside of Philadelphia, attended Villanova University.
27. Shayla S. McCullough
Dr. McCullough holds a Bachelor's Degree in Urban Forestry from Southern University Agricultural & Mechanical College Baton Rouge, LA (2001), Master's Degree in Business Administration from Texas A&M University, Texarkana, TX (2002), a PhD in Public Policy & Administration from Walden University, Minneapolis, MN (2012). She is an elder with Covenant Life Church in Alexandria, VA. Dr. McCullough, a civilian logistician in the DoD for over 15 years and has deployed overseas in Iraqi and Afghanistan combat zone. Shayla an active member of Delta Sigma Theta Sorority Inc. within the Northern Virginia Alumnae Chapter supporting outreach initiatives in the community.
28. Marion Malissa McGee
Marion McGee is a Program Specialist in the Office of Strategic Partnerships of the National Museum of African American History and Culture (NMAAHC). She is responsible for the design, implementation and evaluation of key collaborative initiatives, multi-state programs for the only national museum congressionally mandated to strengthen and elevate the profile of African American museums, Historically Black Colleges and Universities, and other institutions promoting the study or appreciation of African American history and African diaspora cultural heritage in the United States. She is a servant leader who believes in creative problem solving through the embrace of failure, experimentation and innovation.
29. Anh Nguyen
Anh Nguyen owns and operates a State Farm Insurance office in the heart of Old Town Alexandria that offers various insurance products as well as financial planning services. Within the last 8 years her office has performed the in the top 3% out of 19,000 agents nationwide. Anh and her team continues to strive to set records to help promote the advancement of young minority agents within the company. Aside from her business, Anh is involved jn the community through philanthropy and volunteerism. She finds the most joy in helping others around her thrive in all stages of their lives.
30. Devin Nolton
Devin Nolton was born and raised in Alexandria, where he still lives with his wife and two daughters. A graduate of Bishop Ireton High School, Devin went on to earn a Bachelor's of Science from the University of Virginia. He began his career in banking and finance in 2006 and currently serves as Vice President of SunTrust Bank in Old Town. Devin works with individuals and families in a financial planning capacity to help meet both short and long term goals. In addition, Devin has partnered with local schools to help teach financial literacy to kids of all ages.
31. Brian Orrenmaa
Brian Orrenmaa joined George Mason as principal in 2014. He serves on the Children, Youth and Families Collaborative Commission. While at George Mason, Brian has worked to increase student achievement and community partnerships at the school. He established a partnership with the Animal Welfare League of Alexandria to promote community service and had partnered with the library system to make sure every child has library access. He has championed the growth of GM's award-winning music program. He earned a Bachelor's degree in Elementary
Education from Gannon University and a Master's in Educational Leadership from the University of Dayton.
32. Clarissa Katharine Pintado
Clarissa Pintado is an estate and business litigation attorney with the Fiske Law Group. Prior to joining the firm, Clarissa was a Judicial Law Clerk for the judges of the Alexandria Circuit Court. She serves as a Director of the Alexandria Bar Association Board, 4th District Representative of the Virginia State Bar Young Lawyers Conference, and Co-Chair of the Alexandria Young Lawyers. She is an active volunteer and Board Member for the Dunbar Olympic-Alexandria Boys and Girls Club. Clarissa and her husband, Erik, live in Alexandria with their dog, May.
33. Dylan Raycroft
Dylan believes that businesses can be a powerful force for change in the world, and with his company, Rooftop Chimney Sweeps, has put forth a vision for redefining the home services industry away from merely an exchange of products and services to a consumer experience focused industry. Since taking over as president in 2015, Dylan has worked tirelessly to turn a four decade long tradition of putting people first into a scalable enterprise designed to deliver that experience to millions of people. Dylan believes that leadership starts with service and tries to lead his teams by example every day.
34. Adriana Gómez Schellhaas
Adriana Gómez Schellhaas was born and raised in El Paso, Texas and has called Alexandria, Virginia home for the past eight years. She has a passion for hearing people's stories, learning from people and seeing people reach their potential. She is completing her role as Mentoring Director at Casa Chirilagua, which she's held successfully for three years, and will soon be promoted to Programs Director. She is a musician, a world traveler and a cat owner (by marriage). She and her husband live, work and volunteer in the Arlandria neighborhood.
35. Katherine Slattery
Katie Slattery is the Senior Director of Ambulatory Care Services at Inova Alexandria Hospital. She joined Inova in 2011 after spending the first 7 years of her career in clinical operations management in New Orleans, and is honored by the opportunity she's had to positively impact the quality of health care delivery for the Alexandria community. Katie earned a BA in Psychology from Boston College in 2002 and a Masters in Health Administration from Cornell University in 2004. Katie has been a resident of Alexandria since 2011 where she lives with her husband, Jason, and their two daughters, Eve and Maya.
36. Ru Toyama
Ru's main goal is to serve his community and to especially help veterans and active duty military and government personnel with their dreams of home ownership. His expertise lies in helping with residential purchases and refinance solutions. He is a graduate from the United States Naval Academy and was a commissioned as an officer in the Navy. After serving ten years as a Civil Engineer Corps Officer, stationed around the country, Iraq and Guam, he transitioned into the mortgage lending business as a residential loan officer. He is an Ambassador for the Alexandria Chamber of Commerce and Public Image Director of the local Alexandria Rotary Club. He is married and lives in the Southeast quadrant of Old Town Alexandria with their dog and cat.
37. Megan Walker
Megan Walker is Director of Enterprise-wide Corporate Partnerships at United Way Worldwide (UWW), the largest privately funded nonprofit organization in the world. In this role, she directs a
coordinated effort with a network of United Ways focused on delivering consistent business and social impact value to UW's top corporate partners. Prior to this role, Megan served as the Chief of Staff at Civic Enterprises, and Assistant Director in the Executive Office and Strategy Department at Independent Sector, a national coalition of foundations and charities. She serves on several boards, has two young children and lives in Alexandria.
38. Dana Wedeles
Dana Wedeles is Principal Planner with the Department of Recreation, Parks, & Cultural Activities. Dana manages park plans to ensure Alexandrians have public spaces that can improve their well-being, create connections with each other, and protect the environment. She developed and oversees the PARKnership Program and Community Matching Fund, providing opportunities for organizations to team with the City to improve park and recreational spaces. She received her Bachelor's degree from New York University and a Master's degree from Columbia University. Dana is a native to Alexandria and loves to take her two kids to the parks she grew up exploring
39. Samantha Whiteside
Samantha Whiteside, MPH, CHES, CPT is the Chief Wellness Officer at The Motley Fool, a financial services company in Alexandria, Virginia. Her groundbreaking work has resulted in a 90% wellness program participation rate at The Motley Fool and garnered national press attention—including the Washington Post and Mashable—as well as numerous awards for workplace wellness. When she's not busy teaching swim classes at Chinquapin or volunteering in Alexandria or around the globe, she is sharing the love of cooking and kettlebells with friends and coworkers and relaxing with her rescue dogs, Etta Grace and Luna Belle.
40. Kiely Wilkerson
Kiely Wilkerson is the owner and President of Strategic Engineering Solutions (SES), a firm that focuses on leading edge research and development efforts. Kiely is a recognized leader in the industry and was selected as the 2014 DARPA Contractor of the Year. As a believer in "to whom much is given, much is required," Kiely devotes talent and treasure to The Schiller Center for Connective Change, St. Anthony's Day School, VIC HOP homeless shelter, Good Shepherd Catholic Church, Alice's Kids, and Catholic Charities. A proud graduate of Virginia Tech, Kiely lives in Alexandria with her husband and two sons.