At Z Movies
Hearing Oscar: A Brilliant Coda for Marlee Matlin
Think Children of a Lesser God meets The Perfect Storm by way of Pitch Perfect and you'll almost get the idea of CODA, read more about the film here!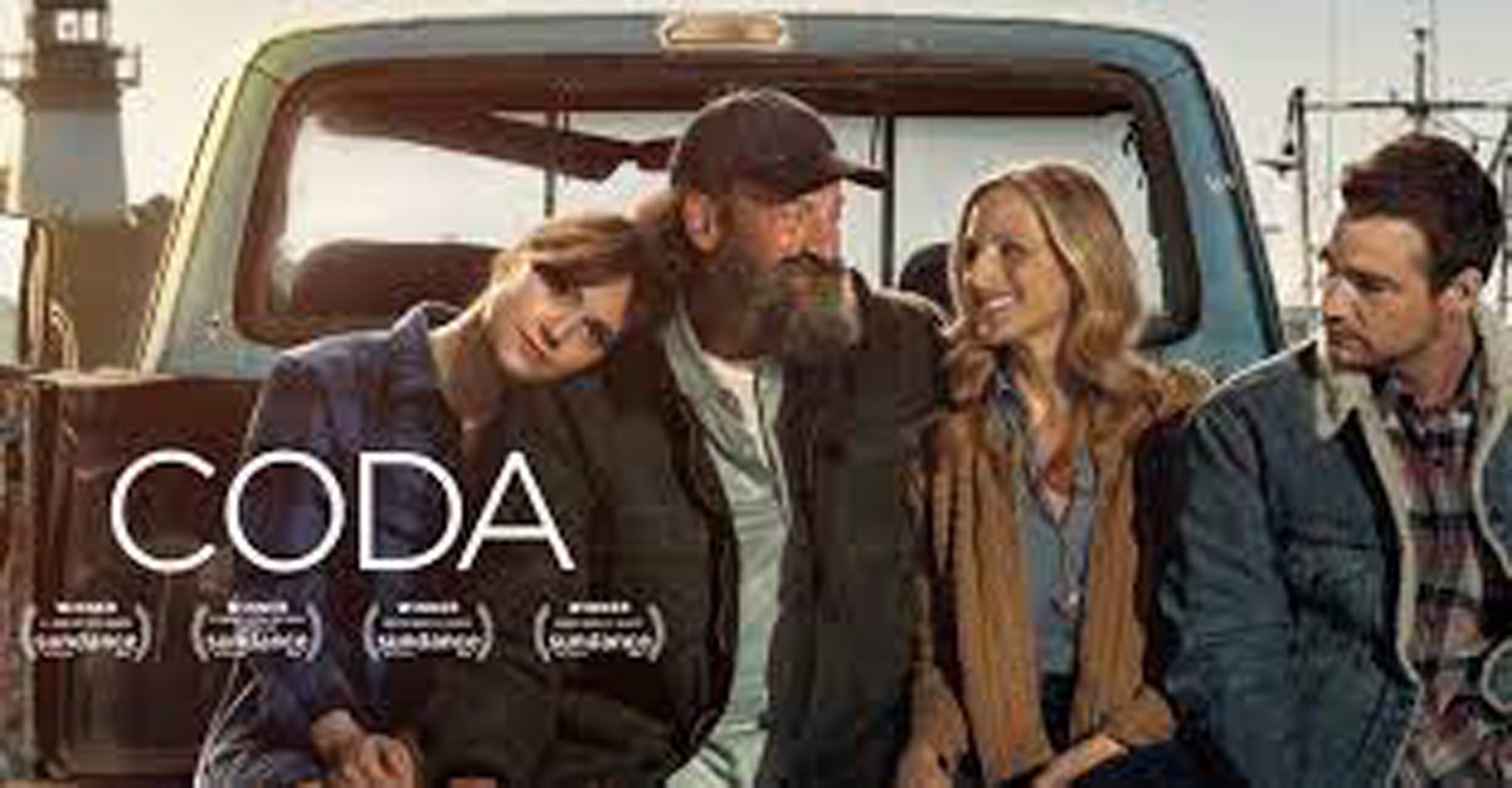 Alexandria, VA – CODA is an acronym for Child of Deaf Adult. It refers to a person who was raised by one or both deaf parents or guardians. In music and dance, the term indicates the piece's conclusion in reference to the original movement. The film's title has a triple meaning because it's also about the end of childhood and separating from family life.
Starring in CODA, deaf actress Marlee Matlin reprises her role as a conflicted deaf woman once more, eschewing not only the stigmatic imitations of her perceived disability but personifying the dichotomy of motherhood as Jackie Rossi, the "hot wife," juxtaposed with being the cliche pariah to a teenage daughter. Matlin delivers a performance of such skill and sentience that it's likely to earn her an Oscar nomination if not another Academy Award.
Matlin won a Best Actress Academy Award in 1987 as Sarah Norman in Children of a Lesser God, playing a young woman who worked as a custodian at a school for the deaf. A romance begins between Sarah and James Leeds (William Hurt), a new instructor at the school. The love affair takes a rocky turn as Sarah withdraws and becomes distant, having suffered emotional scars from a conflicted relationship with her mother (typecast Piper Laurie, who practically is the poster actress for mommies dearest).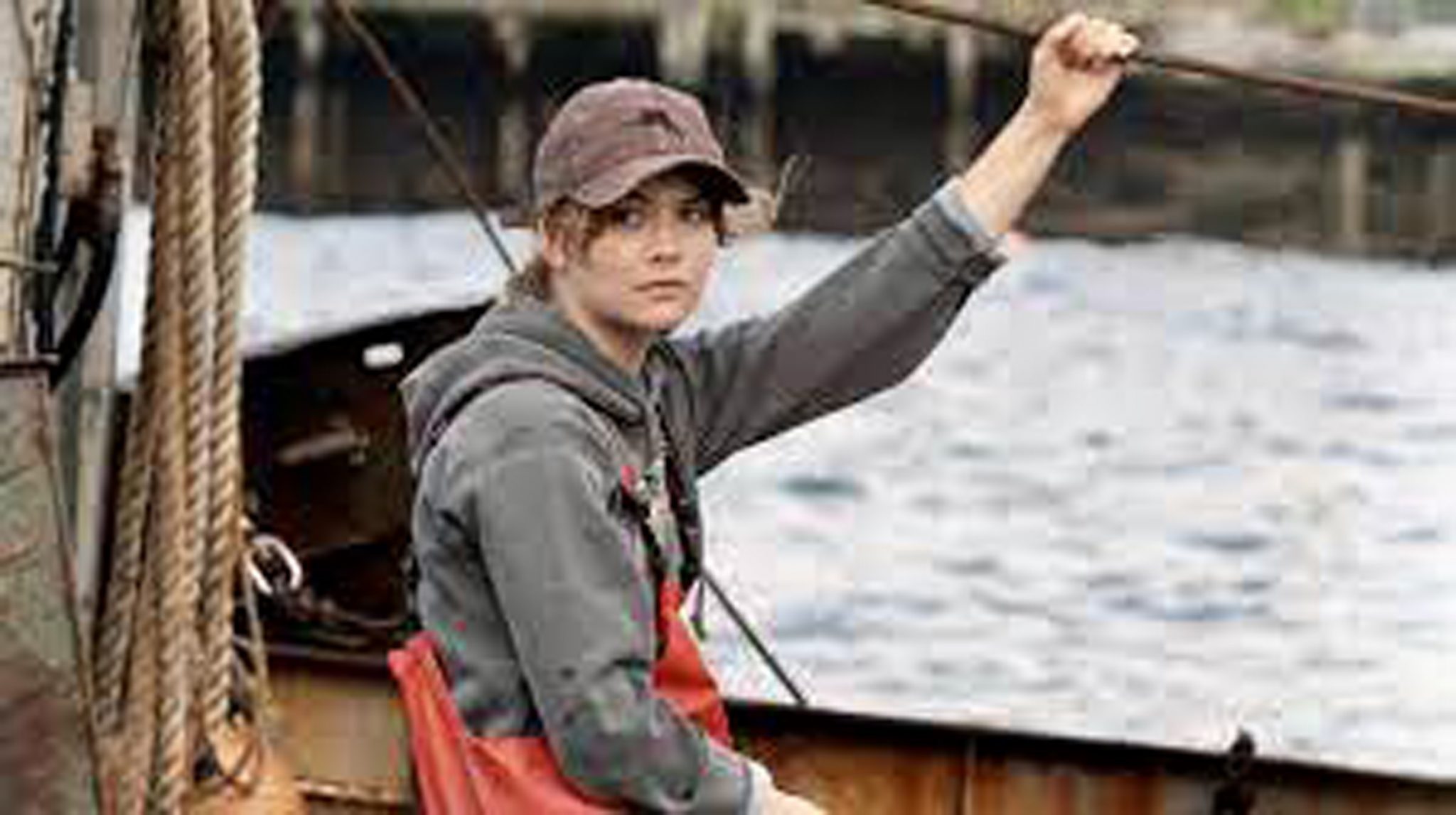 Matlin and Hurt began a real-life affair. When she won the Oscar, Matlin described Hurt's reaction in a recent CBS Sunday Morning interview. Rather than enthusiastic congratulations, Hurt lambasted her with how unfair it was that she would win an Oscar for her first film, coming out of nowhere without any experience, when so many actors had waited years even to be nominated. The turbulent, allegedly abusive two-year relationship took a toll on the actress.
Despite a battle with drug abuse and a stay at the Betty Ford Clinic, Matlin has worked steadily over the past 35 years, mostly in television guest roles and a short-lived 1991 drama series with Mark Harmon, Reasonable Doubts, playing a deaf assistant DA. CODA is her comeback role.
Think Children of a Lesser God meets The Perfect Storm by way of Pitch Perfect and you'll almost get the idea. Hard-working, blue-collar deaf parents of a son, who is deaf, and a daughter who is hearing, struggle to make ends meet running a sword-fishing rig out of Gloucester, Massachusetts. The daughter, Ruby Rossi, passionately played by Emilia Jones, is a high school senior who gets up before dawn on school days to work the fishing boat with her looking-for-love older brother Leo (Daniel Durant) and family-man father Frank (Troy Kotsur), who is bawdy, lustful, huge-hearted, and madly in love with his wife, Jackie.
Ruby seems to be the anchor for the deaf family, acting as translator in a hearing world. But what Ruby ultimately discovers in what could have been a predictable fairy-tale ending is that her unique and free-thinking family is actually her own anchor.
Ruby takes solace and finds her identity in singing. After much fear and trepidation, she joins a choral class and comes out of her shell, shining in her duet and solo performances, eventually auditioning for the prestigious Berklee College of Music in Boston. Eugenio Derbez as Bernardo Villalobos falls just short of scene-stealing during his emotional interactions with Jones. He's so convincing as Ruby's mentor that you at times forget this is fiction.
In the hands of another director/writer or actors of a lesser cast, this film would be another run-of-the-mill coming of "teenangst" flick. The film is based on La Famille Bélier, roughly translated as The Forsaken Family, directed by Éric Lartigau and also set in Gloucester. But using hearing actors in the deaf roles.
Sian Heder, better known for Orange Is the New Black and Little America, directed CODA and wrote the screenplay. The film premiered at the opening day of the 2021 Sundance Film Festival, sweeping the top awards: the Grand Jury Prize, the Directing Prize, the Audience Award, and the Special Jury Prize for Best Ensemble. Apple paid a record $25 million for the distribution rights.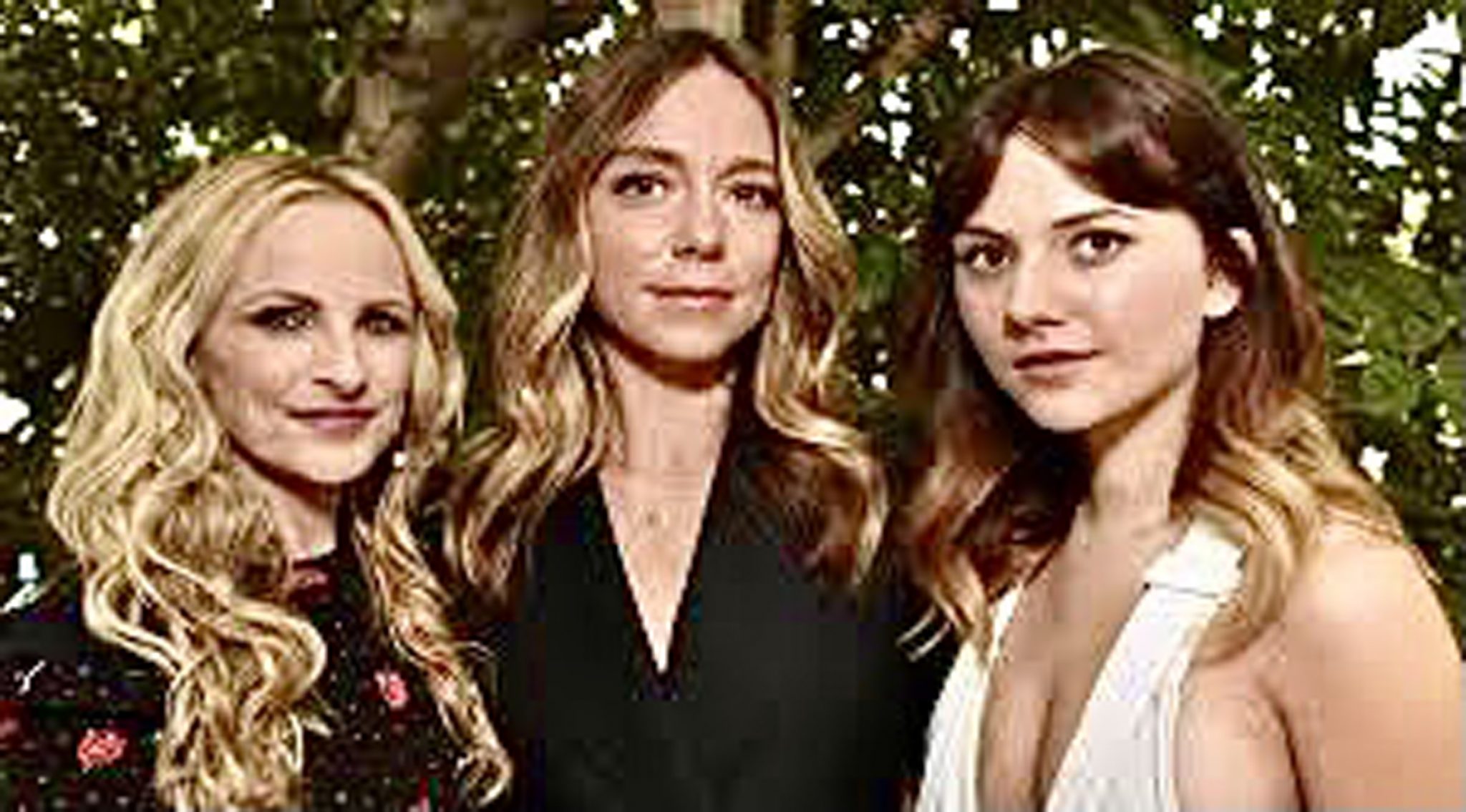 Rather than ruin the film by giving away plot twists or quoting lines from favorite scenes (why do trailers always blow the best lines and laughs!?!), At Z Movies says subscribe to Apple TV ASAP. CODA was also screened at the AFI Silver Theater in Silver Spring when it was released on August 13. It's currently screening there as well as in area theaters.
The silence in this film speaks so well and loudly addresses the ongoing, controversial issue of the lack of diversity in Hollywood. Starring roles for deaf, hard of hearing, and signing actors are beyond rare. They are highly improbable and practically non-existent. Heder was committed to hiring deaf actors to play deaf characters. Matlin commented that she had never met a director who was so invested in her work and in learning about the deaf community.
When accepting the Director Prize at Sundance, Heder noted that while CODA has been labeled a feel-good movie, she thinks that's exactly what the world needs now. It tugs at the heartstrings like a dropped anchor. Heder explains, "We've been through a really hard year and a half as a human race. I think everybody longs to see a movie that's about connection and family, and it does make you feel good."
Sundance cred and kudos aside, Heder says that she "…will take it as a compliment that it is a tear-jerker and a feel-good movie because I think it's important right now that stories be healing for us."
There is no better feel-good salve in a year marked by unrelenting tumult and loss than this Sundance sensation. The single drawback to this breaking-the-sound ceiling film is that when actors are signing, there are captions, which detract from the outstanding ensemble acting. Nonetheless, do yourself a favor and watch this film with those you love. You'll be glad you did.
ICYMI: Alexandria Symphony Changes Performance Selections for Oct. 2 and 3 Concerts