Business News
Ribbon Cutting Opens New Defense Facility at Potomac Yard
The defense institute has long awaited this move to the nation's new tech hub.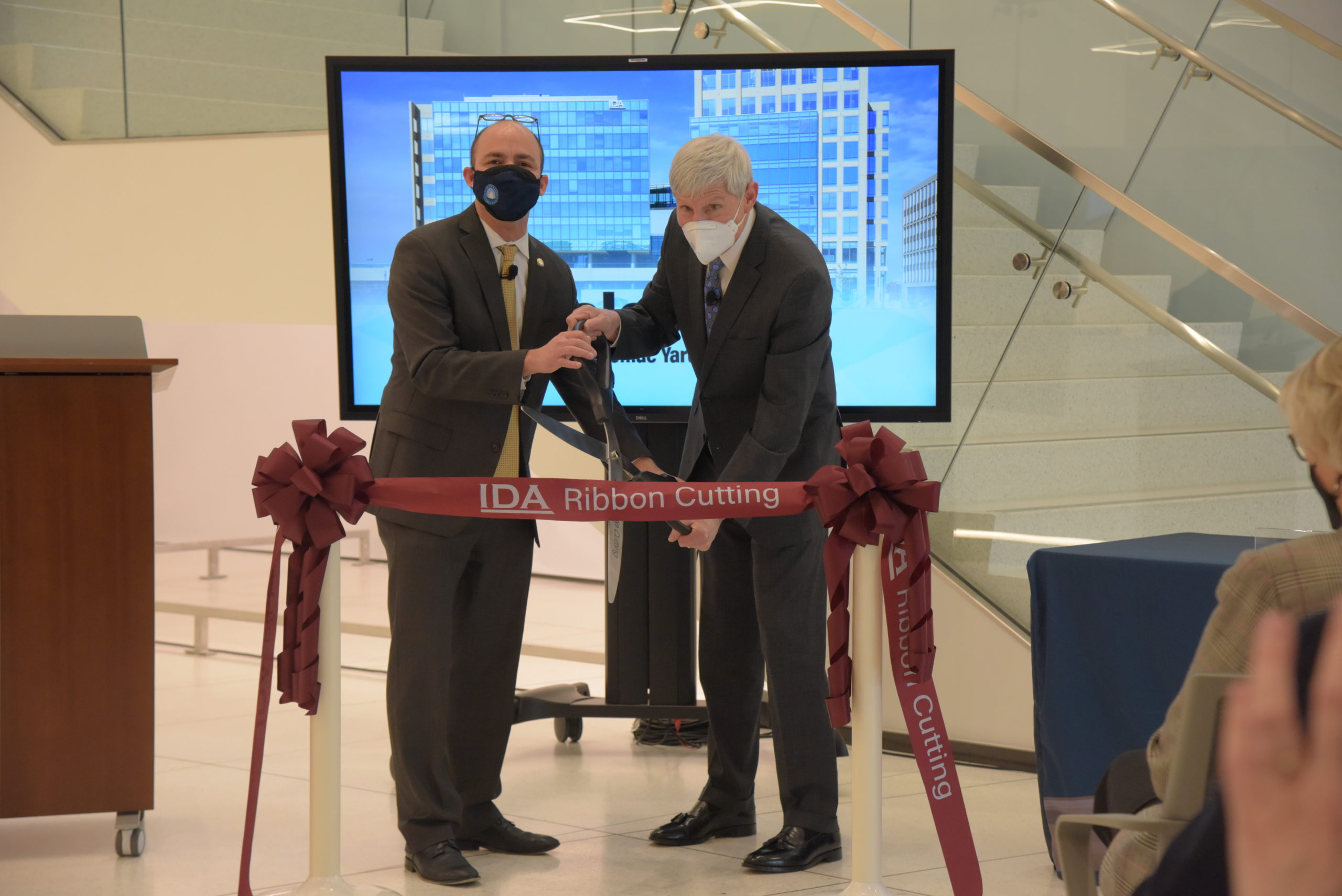 ALEXANDRIA, VA–On Tuesday, Jan. 25, the new IDA facility at Potomac Yard was officially opened, with a ribbon cutting by Alexandria Mayor Justin Wilson and IDA President General Norty Schwartz.
The Institute for Defense Analyses (IDA) has been keeping our country safe since 1956, and it has had a home in Alexandria for four decades at the Mark Center. This week, it officially made its move to Potomac Yard, the budding technology hub of the east.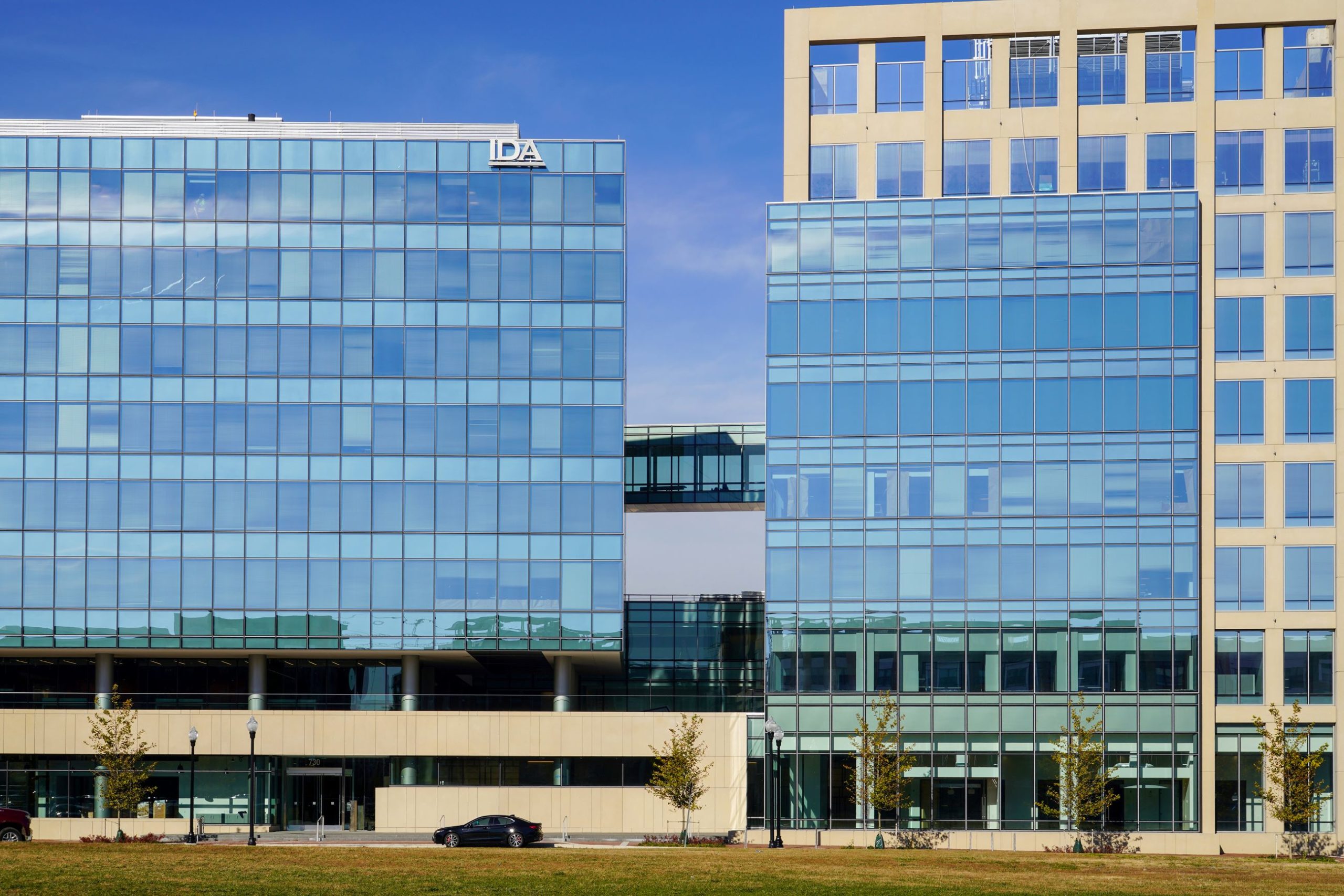 "This move to Potomac Yard is a major investment in the future of IDA. Our product, our connection with sponsors, and our status as an attractive employer will significantly improve here," announced President of IDA General Norton A. Schwartz.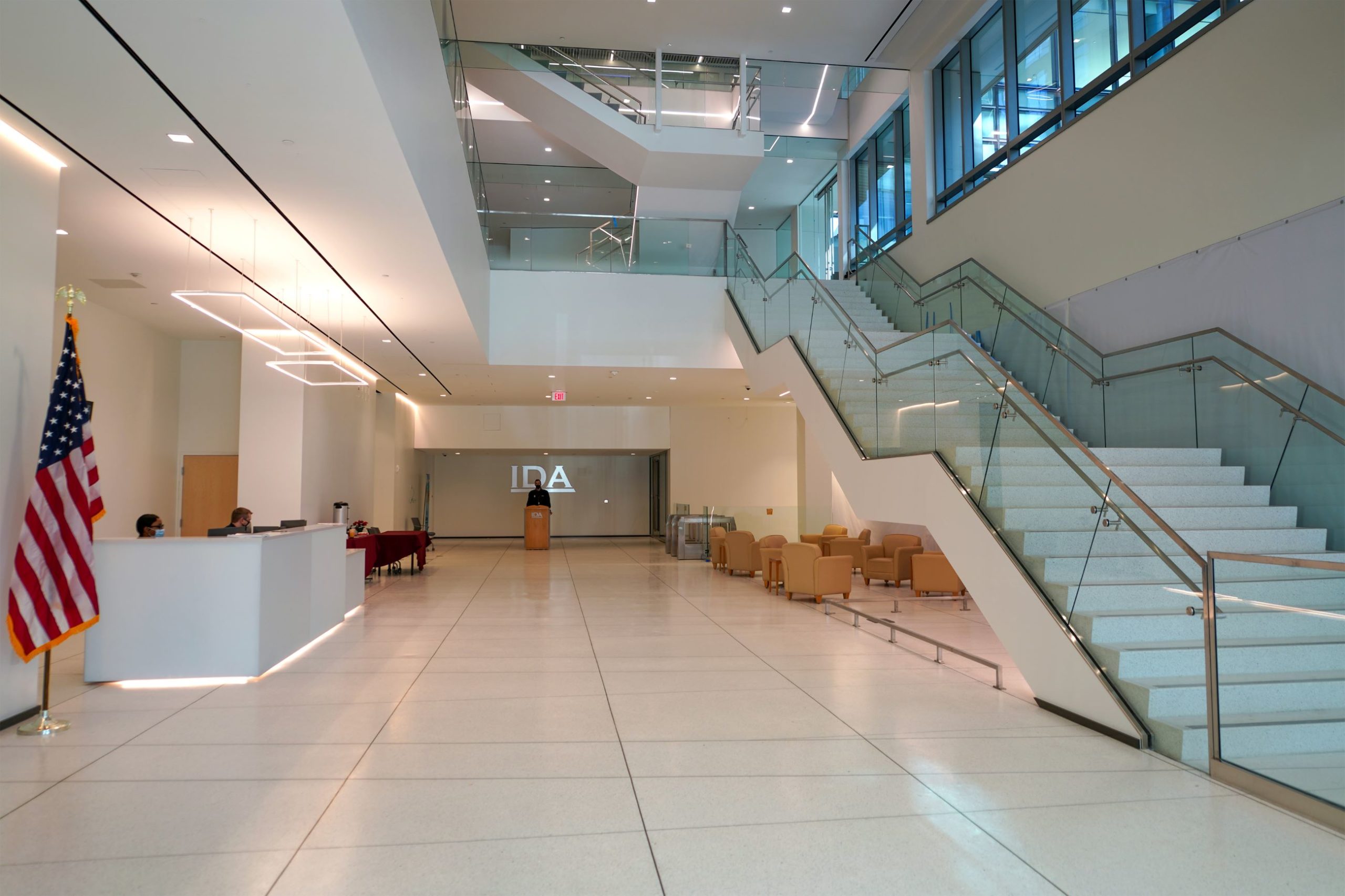 With the new Potomac Yard location come many assets to IDA's growth. The brand new construction, by the James G. Davis Construction Corporation, is host to 370,000 sq. ft. of conference space, classified meeting rooms, a library, a cafeteria, and a media production room. These features will benefit all IDA employees and sponsors, and will serve to posit IDA as an attractive, competitive employer amongst other incoming tech giants—namely, Virginia Tech and Amazon HQ2.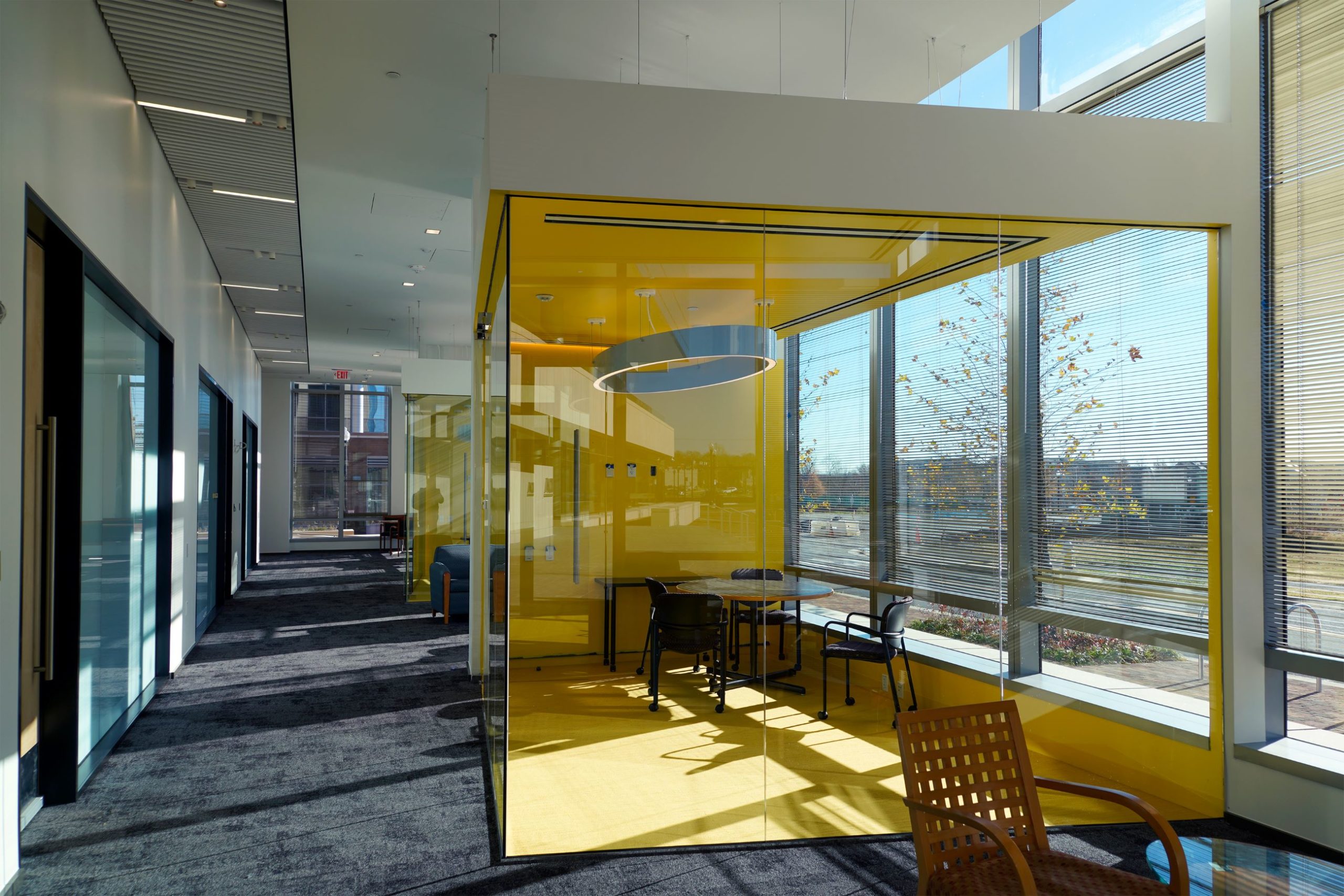 After breaking ground on construction in 2019, this project has come to a full completion both on-time and under-budget, an impressive feat especially considering it all occurred in the midst of a global pandemic.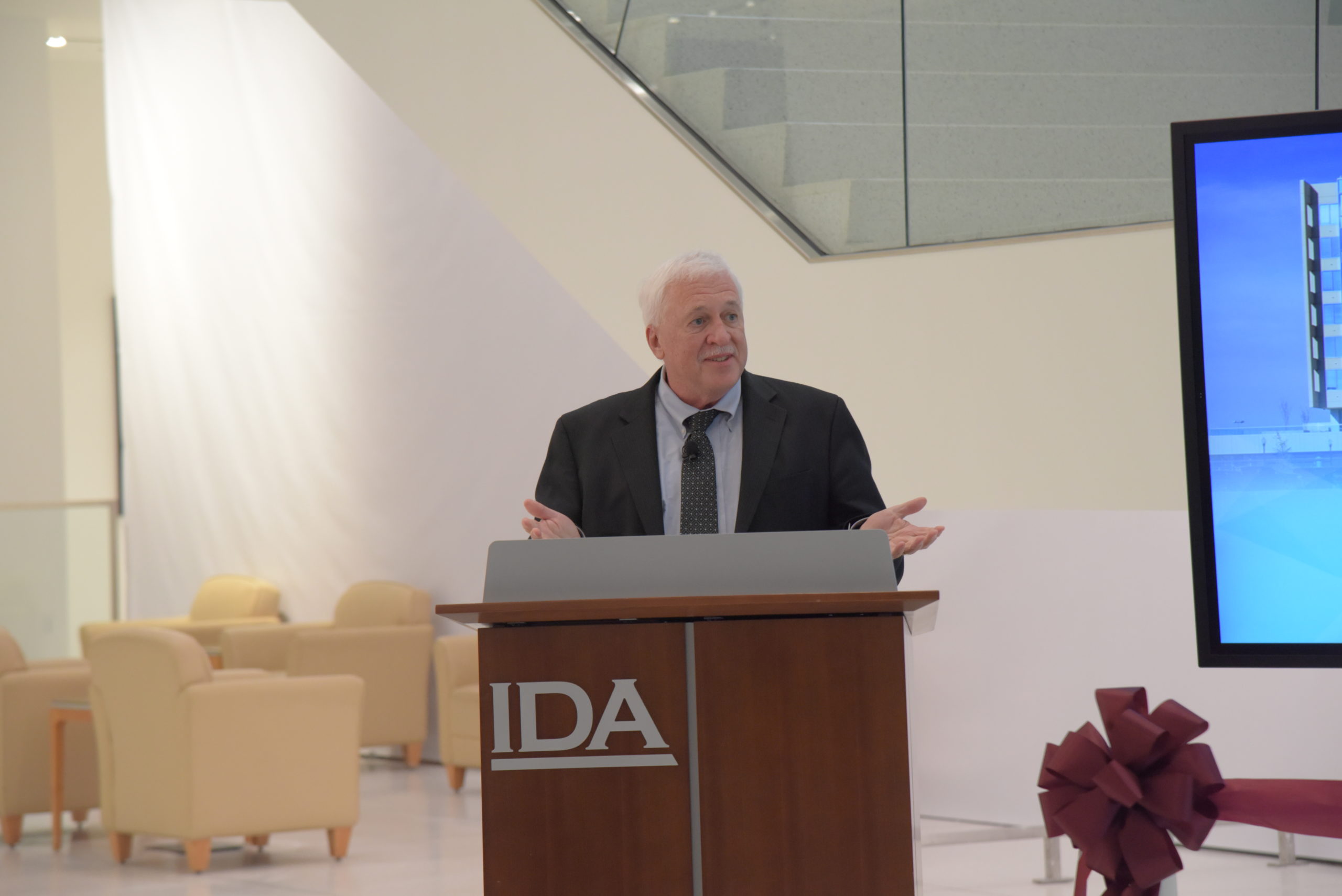 An initial sales trip to the property was taken back in 2010 by a group of IDA leaders. "All that was here was a fire station, the Target shopping center, and raw land as far as you can see," recalled Dean Graves, Director of Special Projects at IDA. With its proximity to the Pentagon and its ample space, along with the promise of a Metro Station along the water, Potomac Yard "met all of IDA's criteria," and thus Graves and his team "felt it would be the ideal research environment for the next 30 years."
Now, twelve years after that initial visit, Graves and his fellow IDA members were right. The environment being created by the influx of new tech, new residents, and new opportunities into the National Landing area stands to serve not only Alexandria, but, with IDA's help, all of America. The nonprofit aims to uphold its mission of national security, working with its many sponsors, from the Department of Defense, to the Department of Homeland Security, to the United States Department of Veterans Affairs, and with hopes to expand those sponsorships into other areas of federal government.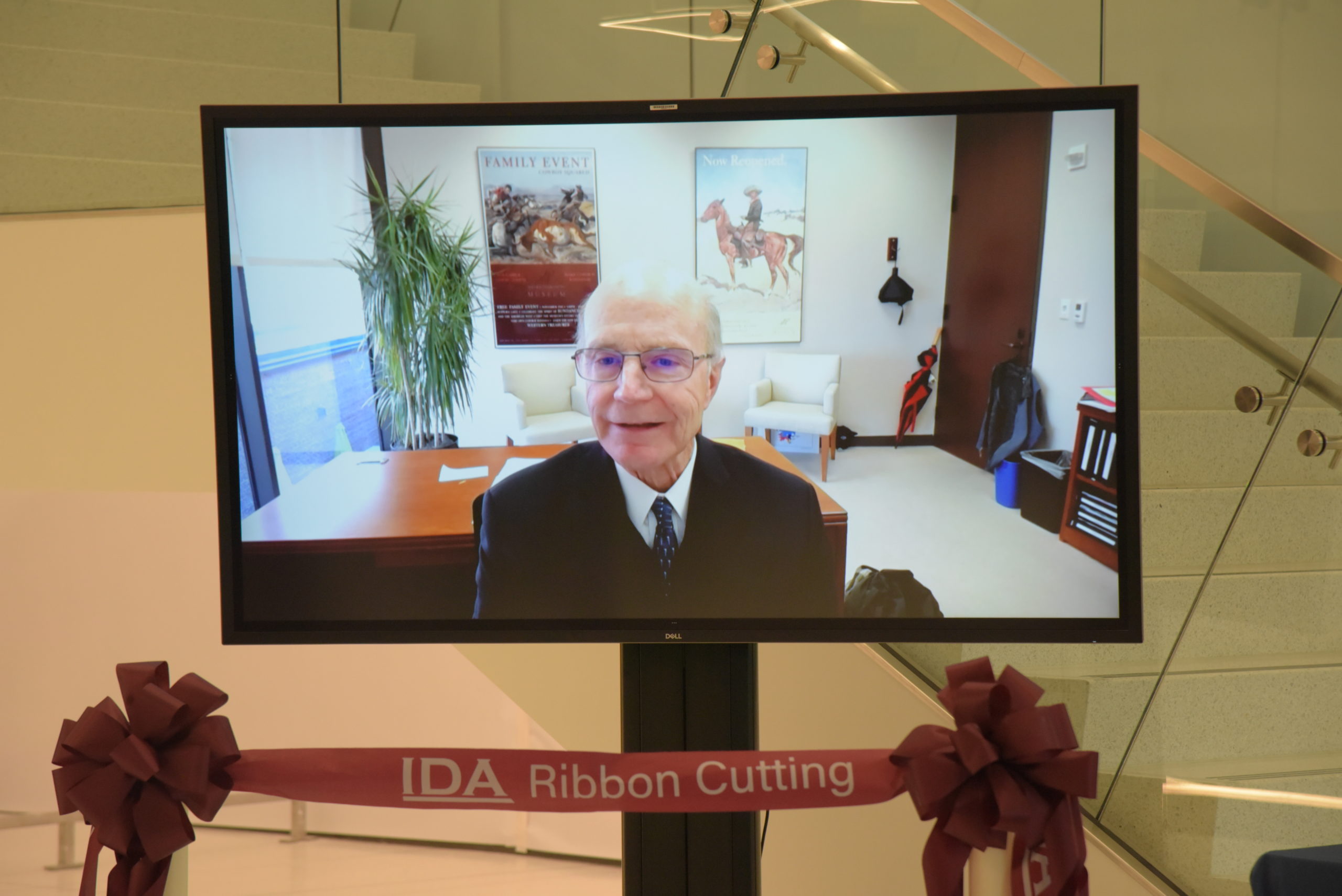 "The relationship between national security and science is the foundation of IDA's mission," stated IDA's Board Chair Pete Geren. "We aim to answer the most challenging security and policy questions with scientific, technical, and analytic expertise. Our mission is to ensure our sponsors have the best fact based information to inform their decisions on national security and science policy. At our core, we are public servants, committed to serving a nation with the sacred duty of keeping our public safe. We serve the people of the united states."
In conclusion of today's reveal, Alexandria's Mayor Justin Wilson left us with some final remarks.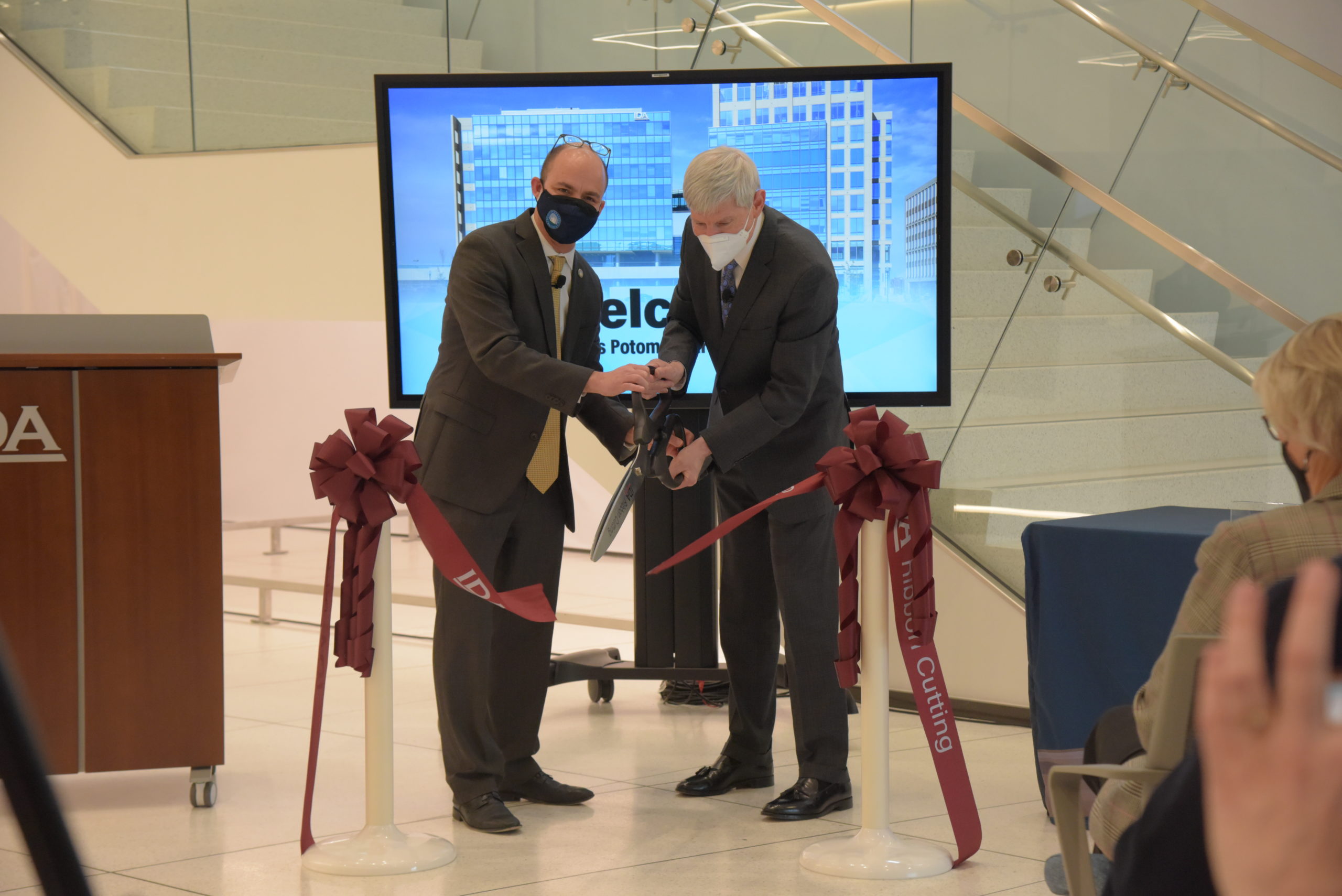 "We are very excited to be the home of IDA, and we are so proud to have hosted you for 40 years," he says. "This building is great, but far more importantly are the people who will do great things for our country in this place."
IDA has moved all of its employees into the new space, and it is now ready to fulfill its mission of serving America and keeping Americans safe. For more information on IDA, visit ida.org.