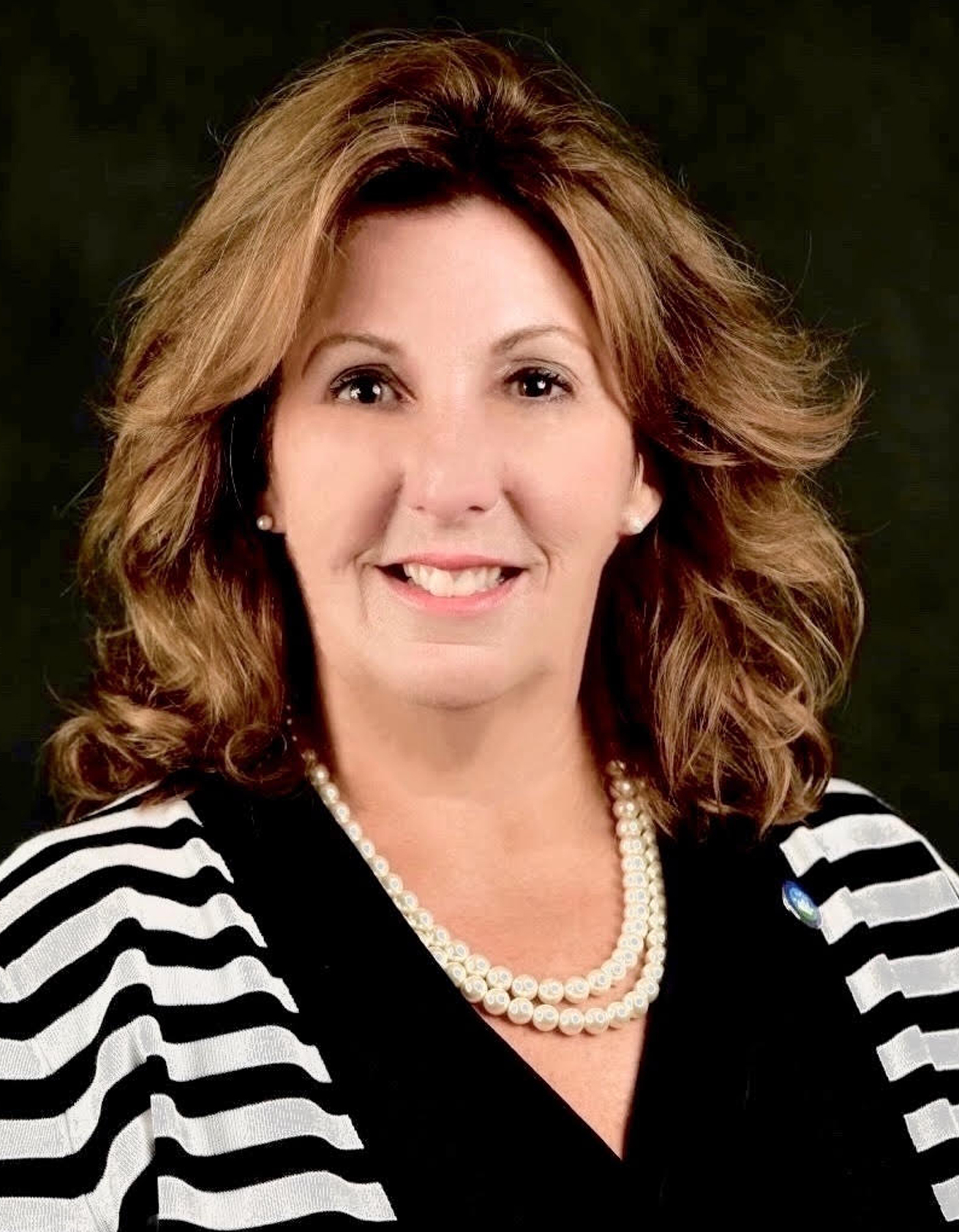 by Amy Jackson
I think back on my life, look through old photographs, read the diaries from my youth, shake my head, laugh, cry, and shake my head again at what I wrote. What seemed so important to me then is really of no consequence now. Yet those memories, experiences, and stories are mine, and they are important. They played a significant role in shaping who I have become.
Today, sharing stories and experiences, whether for information or validation, is a reoccurring theme on many levels lately. During my participation in the National League of Cities (NLC) Congressional Conference, it struck me: This event was one of the last I attended before the world shut down on March 13, 2020, due to COVID-19.
This year's conference was the first in-person event since then for numerous speakers and attendees, and most were not shy about sharing their stories. It was uplifting. Humans are social creatures. It is a relief and a joy that we can gather in person again to engage with each other and tell our tales.
As the pandemic ensued, the Office of Historic Alexandria (OHA) began calling for submissions about pandemic experiences as we lived the COVID-19 lifestyle. OHA Director Gretchen Bulova continues to amass Alexandrians' experiences, which are archived on the City's website as "Chronicling the Pandemic: Alexandria's Story." Anyone wishing to submit their story of these last two years and provide any digital images to witness this lifestyle is still welcome. Go to the City website (www.AlexandriaVA.gov) and search "Chronicling the Pandemic."
Alexandria's history is important and continues to be collected in various forms. As anyone is welcome to submit their record on the pandemic, we can also document our unique perspectives on our lives in Alexandria. Director Bulova says that anyone may suggest an oral history through the City's OHA website. Then it will be added to over 150 stories on the website so far. The City of Alexandria website (www.AlexandriaVA.gov) explains the history of collecting these treasures: Alexandria Legacies, the Alexandria Oral History Program was developed through the City's Office of Historic Alexandria in the early 1980s. Since then, the Alexandria Archaeology Museum, the Lyceum, and the Alexandria Black History Museum have collected long-time Alexandria residents' oral histories.
The Alexandria Archaeology Museum began conducting oral history interviews in 1982 through a grant received for its "Alexandria African American Neighborhood Project." Oral histories became critical due to the museum's quest for the history of Alexandria's African American communities.
OHA continues to record histories of people who grew up in Alexandria's neighborhoods. In the 1990s, they recorded Black history in the Fort Ward and Episcopal Seminary areas. More recently, they've collected oral histories about Chinquapin Village, the World War II housing complex, and the annexed neighborhood of Del Ray. A grant from the Virginia Foundation for the Humanities supported oral history interviews with different ethnic groups in the post-1970 immigrant communities of Alexandria as part of a multi-year project entitled "Immigration Alexandria: Past, Present, and Future." To learn about this program, go to the City website (www.AlexandriaVA.gov) and search "Alexandria legacies."
In April, we will celebrate World Health Day, Earth Day, Gardens, Fair Housing practices, Volunteers, Guitars, Jazz, GMU's 50th Anniversary, and Spring2Action. With today's technology, all these events will be documented.
So, as Alexandrians plan more in-person events, let's remember to record them so those who come after us can envision our adventures, learn from our experiences, and chart their course with improvements they make based on our shared stories.
Want to share your story? Here are some suggestions to get you started. All can be reached at the City website (www.AlexandriaVA.gov) by searching for the program's name.
Chronicling the Pandemic: Alexandria's Story At the City website (www.AlexandriaVA.gov), search for "Chronicling the Pandemic."
The Office of Historic Alexandria would like your written stories about living or working in Alexandria during the COVID-19 crisis:
• How did your life change? How did Alexandria change?
• How did you help others or others help you?
• Do you have artwork, objects, or photographs that document COVID's impact on our community?
Alexandria Legacies: the Alexandria Oral History Program To find this program, go to the City website (www.AlexandriaVA.gov) and search "Alexandria legacies." You can share your story through recording and written transcripts or
volunteer to help record others' oral histories so that these precious memories won't be lost.
Vice Mayor Amy Jackson was recently elected to her second term on the Alexandria City Council. Raised in Alexandria, she is the first ACHS (TCW) "Lady Titan" to hold a seat as an Alexandria City Councilwoman and now as Vice Mayor. She lives in the West End with her husband and two children who attend ACPS.
ICYMI: City Declares Third Week in March Essential Workers Week