Community News
Del Ray Celebrating the Life and Legacy of Matthew Gillette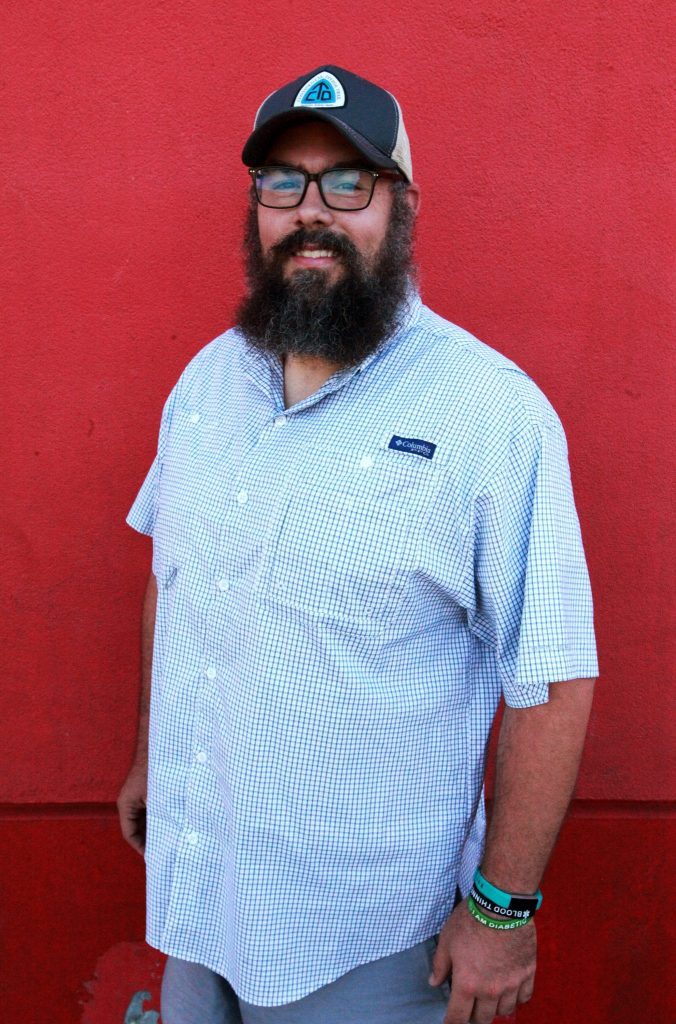 ALEXANDRIA, VA -The Del Ray community will host a weekend-long celebration July 16-17 honoring neighbor, community leader, and Del Ray Business Association board member Matthew Gillette, who died in October 2021 at age 39.
The activities planned reflect Gillette's deep service to the Alexandria community, particularly in the Arlandria-Chirilagua neighborhood; plus fundraisers to raise money for an educational fund for his young daughter, who was just 18 months old when he passed away.
Among the planned events:
Raffle to Raise Money for the Elizabeth Gillette Education Fund: Del Ray's small businesses have rallied together to raise money for an educational fund for Gillette's young daughter. CLICK HERE TO PURCHASE RAFFLE TICKETS for the ultimate Del Ray gift basket, featuring over $2,700 in gift cards from our generous businesses. Abby and Elizabeth (better known as Baby E) Gillette will draw for the winner at 7 p.m. on July 17. If you prefer to make a donation directly to the fund, click HERE.
Clean-up of Four Mile Run Park on Saturday, July 16 from 9 a.m. to 11 a.m., led by Alexandria School Board Member Jacinta Greene. "I was fortunate to see and talk to Matt almost daily while he walked our neighborhood. We talked about everything, but most importantly the love we shared for Jesus Christ and helping the underserved in our community," said Greene. "There are very few people on this Earth like Matt – humble, kind, God-fearing, community focused, action oriented with a heart for service." CLICK HERE TO SIGN UP.
Community Celebration: Join the Del Ray community on Sunday, July 17 from 4:30 p.m. to 8 p.m. at the Pat Miller Neighborhood Square, featuring a free family-friendly concert by Rainbow Rock Band starting at 4:30 p.m., followed by a performance by Mars Rodeo. The winner of the raffle will be drawn at 7 p.m by Abby and Elizabeth Gillette. The Pat Miller Neighborhood Square is located at Oxford & Mount Vernon Avenues in the heart of Del Ray.
The Matt Gillette Burger at Holy Cow: Throughout the week (July 11-17), Holy Cow will feature "The Matt Gillette Burger" customized with Gillette's favorite toppings; $1 from the purchase of each Matt Gillette Burger will go toward the Elizabeth Gillette Education Fund. Holy Cow is located at 2312 Mount Vernon Avenue.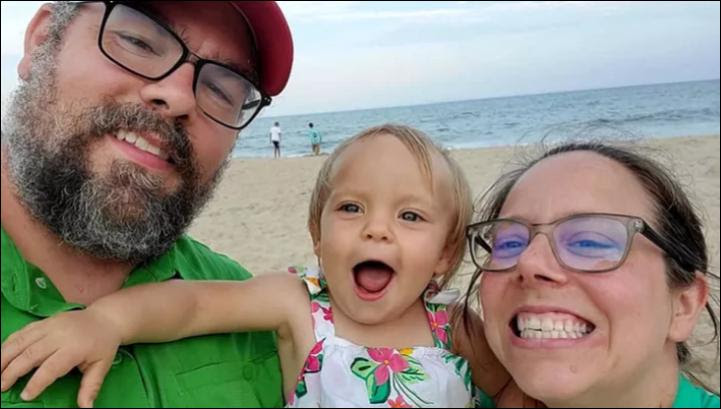 About Matt
Gillette served on the Del Ray Business Association board for five years, including as membership chair — a role that reflected his desire to build connections with and between small businesses, particularly during COVID.
"Matt's influence was far-reaching and his love reached across to so many. Within our circle, we all knew his big heart, his dedication, and his ability to work quietly behind the scenes to get things done," said Del Ray Business Association board member Gayle Reuter. "Matt could do the impossible, and all the good he did was from his heart. He was a remarkable and very loved person, who made a tremendous difference in our community and in so many people's lives."
Gillette, 39, of the Lynhaven neighborhood of Alexandria, passed away at his home on October 19, 2021. "Even though a failing heart took him away from this world, his loving heart left a beacon of light for all in the community he loved so well," his obituary read.
Gillette was born on June 20, 1982, son of Rodney and Diane Gillette in Manassas, VA. He studied at Longwood University, and was an ordained minister and community curator. He is survived by his wife of 14 years, Abby, and their daughter, Elizabeth.
Gillette was known for his walks around his beloved Lynhaven and Del Ray community. He had a passion for living out the love of Jesus in the community and serving at Casa Chirilagua. Prior to this, Matthew served as the Missions and Small Group Pastor at Potomac Yard National Community Church. He was a regional connector with the Parish Community family and V3 movement. Additionally, Gillette served as the co-chair of Hunger Free Alexandria, the executive director of Restore Alexandria, and founded the popular Arlandria Eggstravaganza. He loved his community so much that he served on the board of Cora Kelly School's PTA board before he had children of his own.
To purchase tickets for the raffle, click HERE. To make a direct donation to the educational fund, click HERE.
Alexandria Fire Department Prioritizes Mental Health at Annual Recruit Training Workshop