Arts
The Art League's Patrons' Show Returns In Person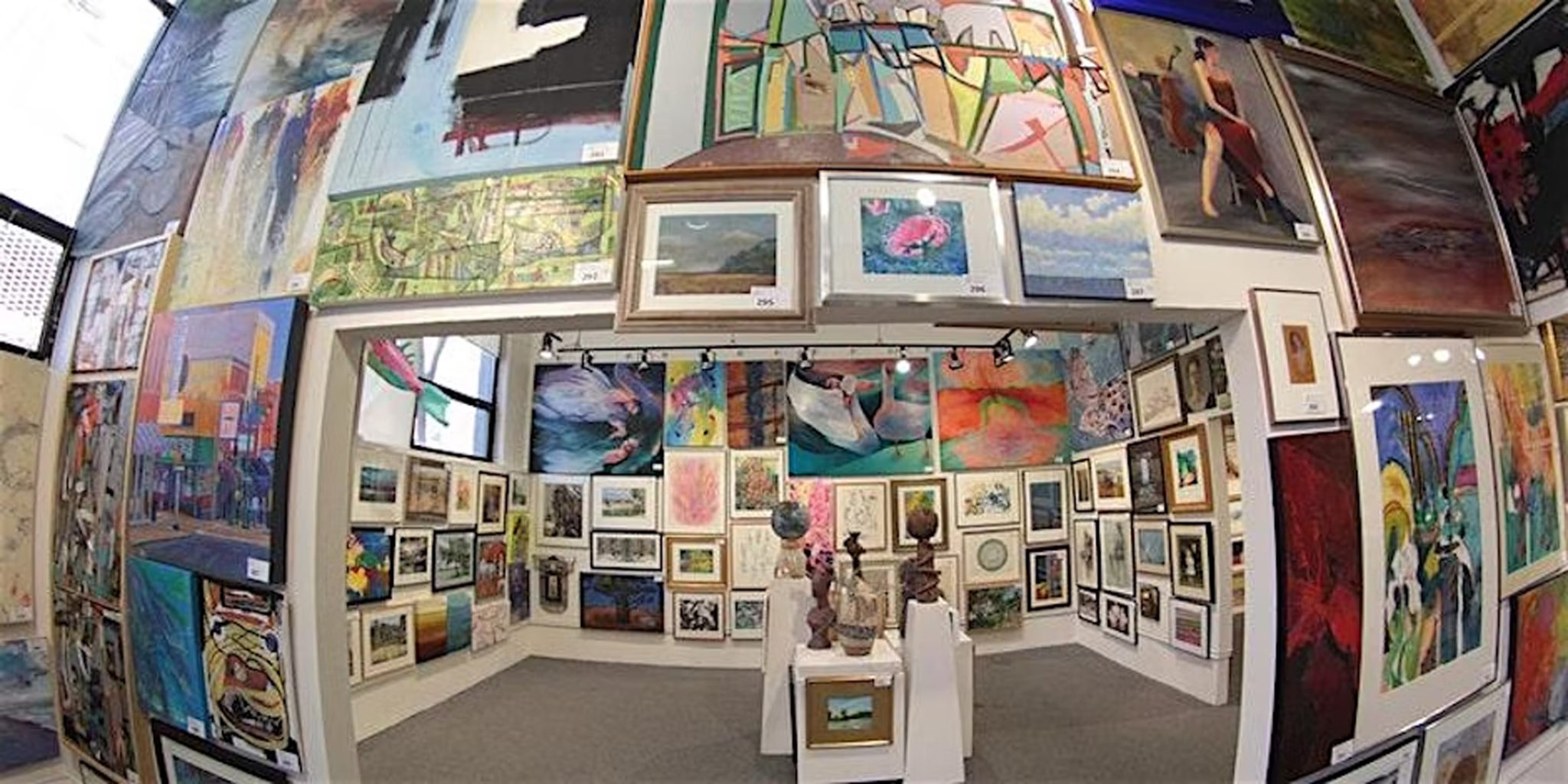 Alexandria, VA – The Patrons' Show, the Art League's biggest fundraiser, is back on Sunday, February 19, from 6–9 pm. Ticket holders may attend the event in person at the Torpedo Factory or from the comfort of their home via the streaming platform Vimeo. This much-anticipated event, now in its 55th year, allows ticket holders to acquire high-quality, original fine art—valued from $235 to upwards of thousands—while supporting a great nonprofit organization and community of artists.
The Patrons' Show Exhibit features over 600 original fine artworks donated by Art League and Torpedo Factory artists. It opens for viewing in The Art League Gallery and online Friday, February 3, two weeks before the drawing. Ticket holders fill the gallery during these two weeks studying the artwork and noting their favorite pieces, so they'll be prepared to select from the available artwork when their turn arrives.
At the Patrons' Show event, the emcee announces the name of every ticket holder in a random drawing. Each person called chooses their favorite work of art from the show to take home! In addition to the artwork, ticket holders may win other valuable prizes donated by local businesses.
"The Patrons' Show helps us to offer quality exhibitions and art courses, and it also supports our scholarships and community outreach programs for traditionally underserved youth and injured military personnel," says Executive Director Suzanne Bethel. "It's a beloved event that keeps bringing our patrons back."
"There's a real community spirit at The Art League," says painter and long-time Art League member Sally Davies, who donates artworks for the Patrons' Show. "It's so vibrant, so positive and nurturing; it's a great thing to be a part of whether you're a volunteer or artist."
Tickets for the Patrons' Show fundraiser are $235 and can be purchased at www.eventbrite.com/e/patrons-show-2023-tickets-474247355607.
Anyone can see the bevy of paintings, sculptures, ceramics, photographs, printworks, and more on the League's Patrons' Show 2023 album on Flickr; and download the handy Art Thief app to pick and organize their favorites on an iPhone, iPad, or iTouch (but grab a ticket if you want to claim artwork!).
Location:
105 North Union Street
The Art League Gallery in Studio 21 (Located in the Torpedo Factory Art Center)
Alexandria, VA 22314
Information:
703-683-1780
Gallery Hours:
Monday – Saturday, 10:00 am – 6:00 pm
Sunday, 12:00 noon – 6:00 pm
Exhibitions and events are free and open to the public.
Founded in 1954, The Art League, Inc., a 501(c)(3) organization, is among the nation's largest and oldest multi-service organizations for visual artists. As a major component of the cultural fabric of Alexandria, The Art League offers extensive exhibit opportunities for artists through its gallery, outstanding fine art education through the school, and valuable outreach programs to the local community. The Art League is headquartered in the landmark Torpedo Factory Art Center.
ICYMI: Over 60 Boutiques Participating in Annual Warehouse Sale in Old Town Alexandria, February 4 and 5