Business
Alexandria-Based Road Res-Q to the Rescue!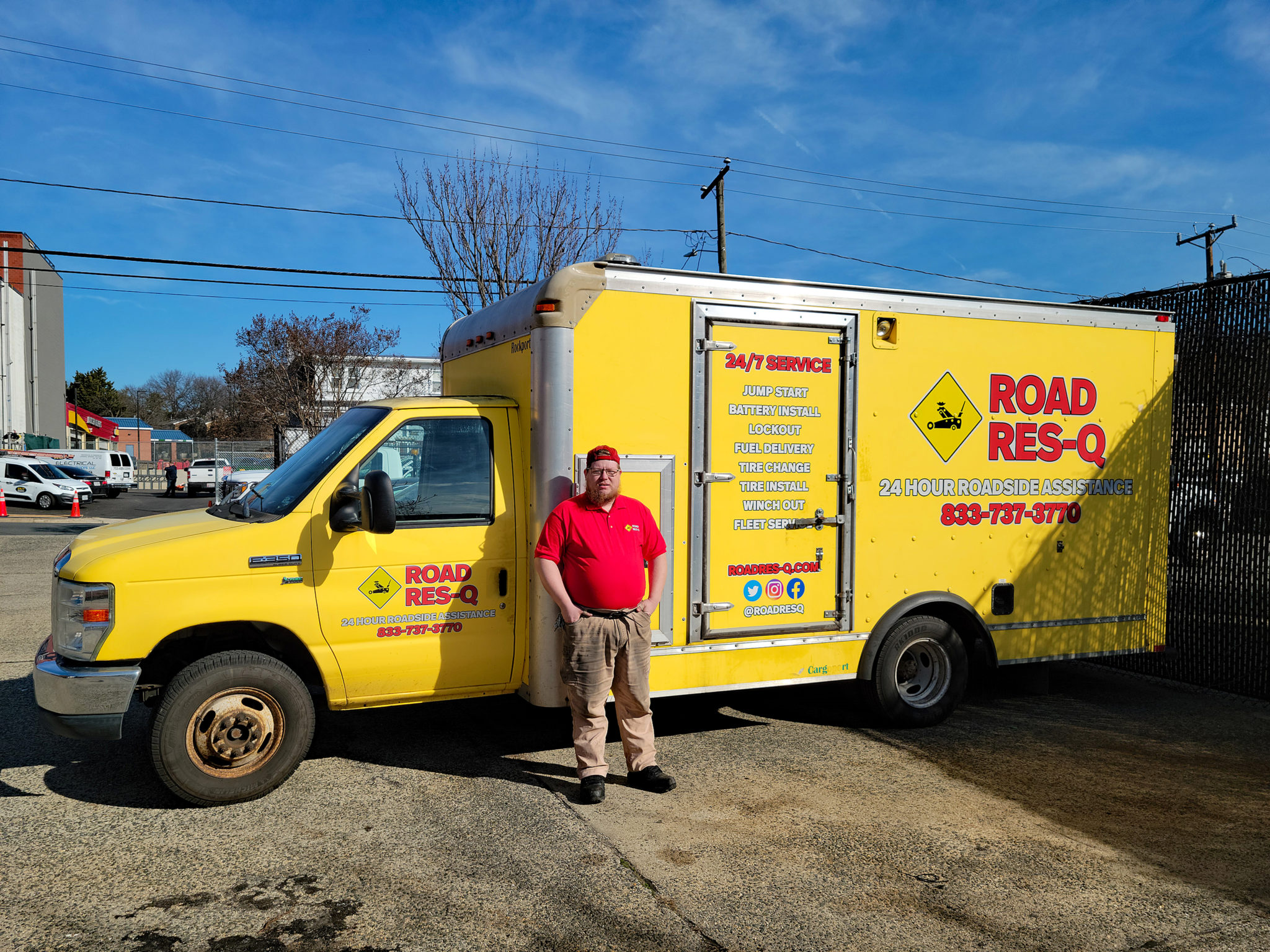 Alexandria, VA – At a young age, Frank Scheer imagined a life where he would help people in trouble. In the third grade, Scheer drew a picture of a boat towing a helicopter. The name of the boat was Res-Q.
But it was not until 2018 – after Scheer graduated from TC Williams High School and spent more than a decade in the roadside assistance and towing industry – that Road Res-Q became a reality. And although it has yet to tow its first helicopter, the Alexandria-based company has been rescuing drivers with dead batteries, flat tires, lockouts, empty gas tanks, or a need for some other roadside assistance.
For Brad Blanken, owner of MBB Delivery, Road Res-Q has been a lifesaver. "We are an Amazon delivery service partner with 90 vehicles that we own, lease, or rent," Blanken said. "If a driver has a lockout, dead battery, or flat tire, that's time that the vehicle isn't on the road. Road Res-Q has been invaluable in getting our vehicles and drivers back on the road."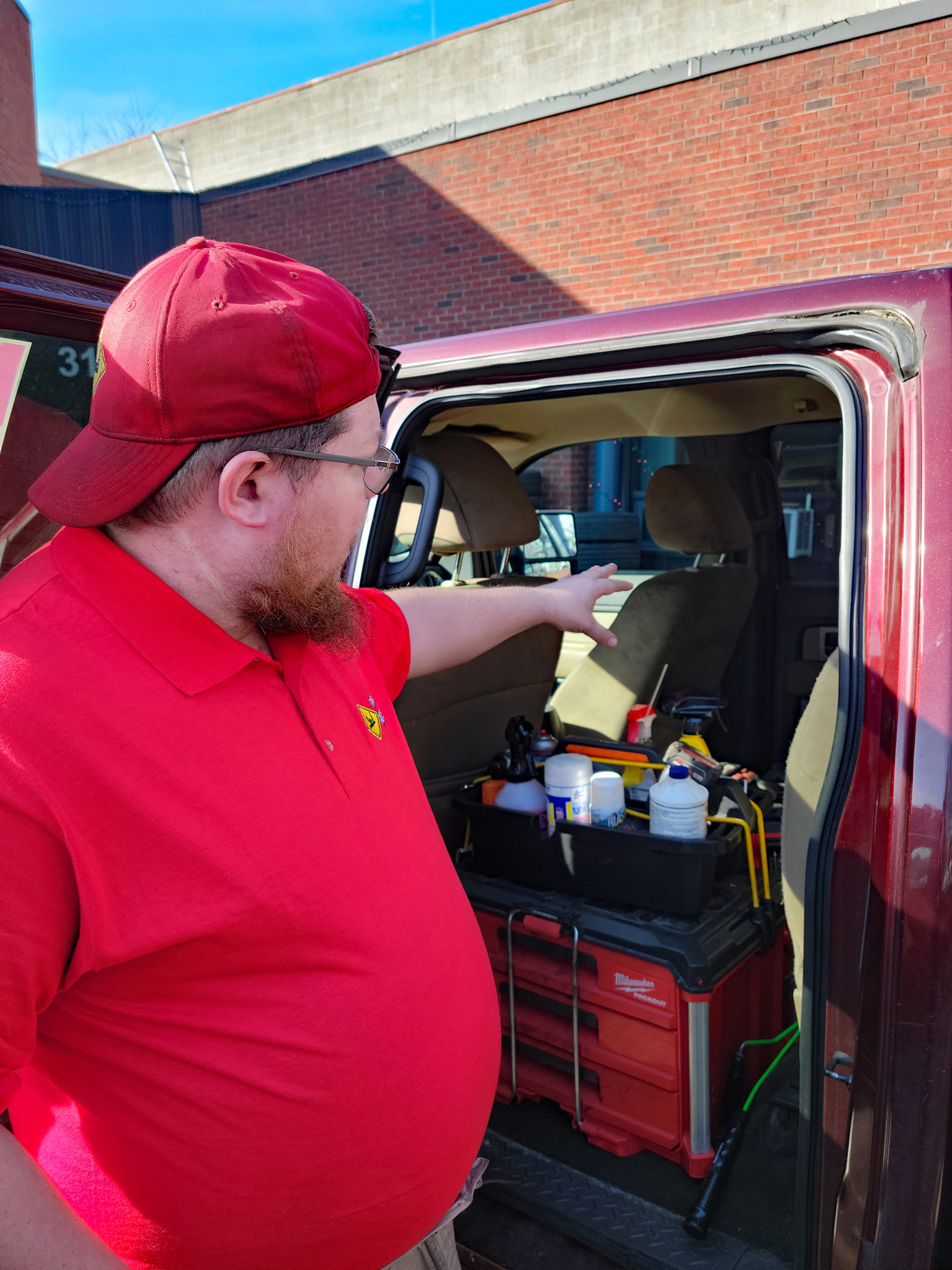 Different from other companies
Before starting Road Res-Q, Scheer said he witnessed other companies mistreating customers. "I saw a lot of the pitfalls that occur, from lying about response times to not caring about the quality of service to being dishonest about pricing," Scheer said. Because of that experience and the generally negative perception of the industry, Scheer said that "when you call, you're getting somebody who will be friendly and knowledgeable, and who will work with you to find a solution, whether it is with us or not."
Unlike a regional or national service like AAA that charges a membership fee before a driver can access roadside assistance, there is no annual fee required to call Road Res-Q. And while AAA only services personal vehicles, Road Res-Q also services commercial vehicles.
TIM certified
Scheer noted that roadside assistance is hazardous to the technician, the customer, and the driving public. Even though Virginia has a "Move Over" law stating that upon approaching a stationary vehicle on the side of the road, drivers must change lanes to give the vehicle space or, if it is unsafe to do so, proceed through the area with caution,  Scheer points out that roadside assistance safety remains a primary focus for Road Res-Q.
Road Res-Q technicians are Traffic Incident Management (TIM) certified, meaning they have each received at least 30 hours of online and in-person training to make sure that the customer, passengers, technician, and general and driving public are safe while the technician is attending to the car.
Road Res-Q's trucks are equipped with advanced lighting, traffic control devices, signs, and graphics that are proven to enhance scene safety. Overall, Road Res-Q technicians have more than ten years of roadside assistance experience and over 70 years of automotive repair experience, so they have seen most issues a driver will ever face on the side of the road.
That experience is invaluable to Blanken: "The best thing about Road Res-Q is my confidence in the team. I can count on the job getting done well and I don't have any concerns about the quality."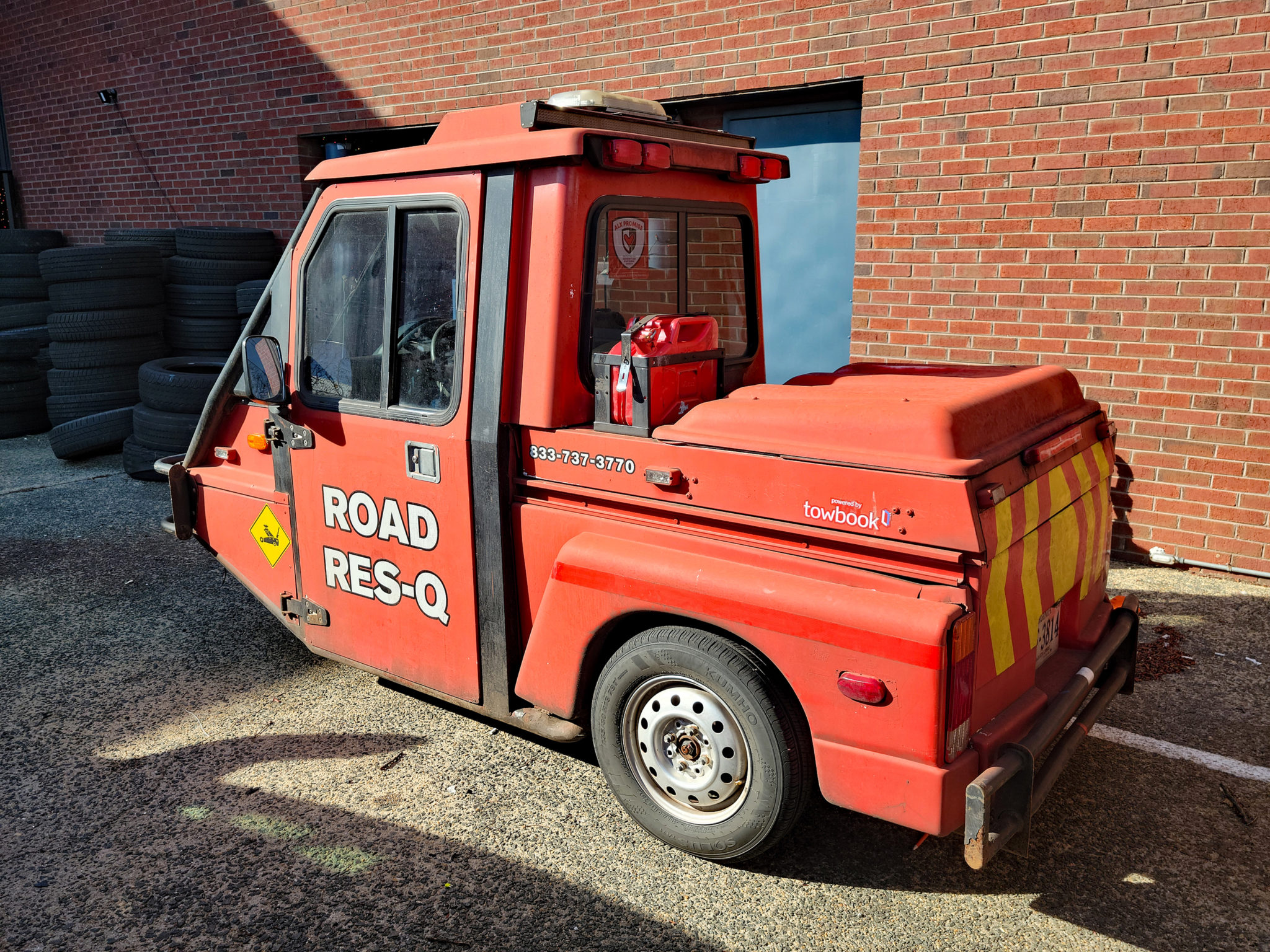 What else?
As an Alexandria company, Road Res-Q can offer personalized service, faster response times, and better understanding of the local area and road conditions.
Road Res-Q has a fully-equipped garage where its team can perform a full complement of 24-hour automotive services, including factory scheduled maintenance, preventive maintenance, oil changes, tune-ups, filter replacements, fluid services, brake repair, maintenance inspections, check engine light diagnostics & repair, brake repair, electrical services, transmissions, and more. "A customer can drop off a vehicle after business hours; by the next morning, the vehicle will be ready," Scheer said.
Road Res-Q's fleet includes two pickup trucks that use powerful front-end winches to rescue vehicles that have become stuck in snow or mud and provide other roadside assistance services. Road Res-Q uses a former three-wheeled meter-maid car to access low-ceiling parking garages in the area. Despite its diminutive size, Scheer said "it can handle everything."
Road Res-Q also maintains fleet vehicles. Scheer noted that while the government categorizes a "fleet" as five or more vehicles, Road Res-Q can service one vehicle once or up to 30 vehicles on a regular schedule.
The Road Res-Q fleet includes a large box truck for overnight services, including oil changes, brake jobs, mobile tire installations, and other repairs. "Instead of a commercial customer driving its vehicle(s) to various facilities for service," Scheer said, "we can service them in the middle of the night while they're parked at the customer's business."
From its location on Colvin Street in Alexandria, Road Res-Q can reach customers in Alexandria, Annandale, Springfield, Arlington, Falls Church, Fairfax, Southern Maryland, and Washington, DC. Although Road Res-Q's typical radius is approximately 20 miles from its Alexandria location, it has sometimes assisted customers as far as I-81. The company works with most major insurance companies, including Geico, Allstate, and State Farm.
Road Res-Q is reached at 833-549-5519 and www.roadres-q.com.
ICYMI: Slow Down: 8 MPH Speed Limit Proposed for Scooters in Parts of Old Town Alexandria