Cover Story
Sustainability is the New Fashion Trend and Consignment and Thrift Shops in Alexandria Raise the Bar
Saving the planet and your wallet at the same time!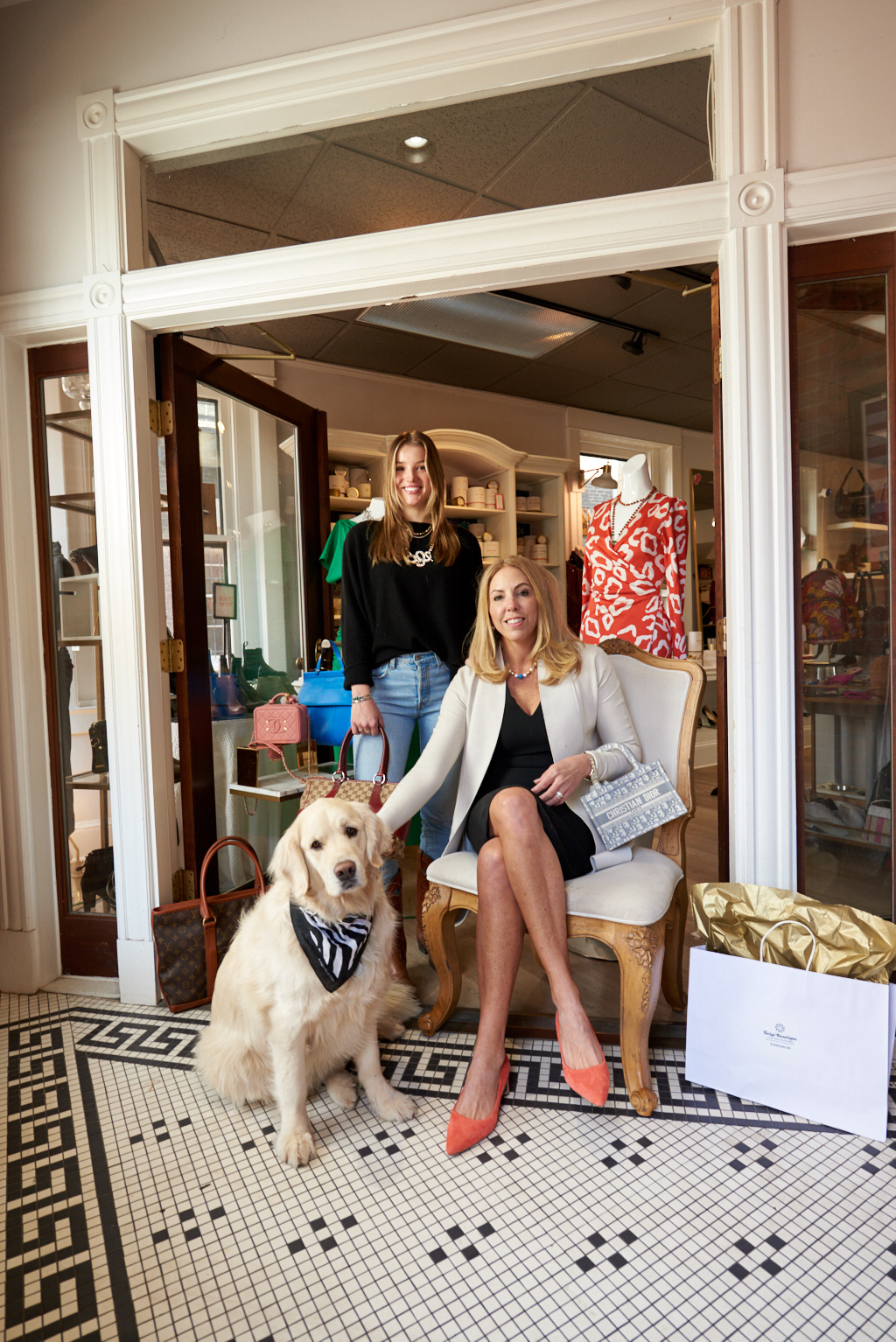 Alexandria, VA – "Sustainable fashion" is an increasingly familiar and important concept to anyone interested in eco-friendly shopping trends and protecting the environment. Sustainability influences the goods and services we purchase, where we shop for groceries, how we travel, and even our fashion choices.
Long gone are the days when the thought of wearing something secondhand or the dreaded hand-me-down made us cringe. The notion that everything has to have a brand-new, cool, recognizable logo has taken a backseat to an appreciation for pre-loved clothing.
While plenty of high-end luxury shopping options can be found in the heart of DC, many people in Old Town and surrounding communities have opted for something different. Consignment shops and thrift stores are thriving in Old Town and adjacent areas. The eco-friendly shopping movement is more than a passing trend these days. Hardcore thrifters revel in the excitement of finding valuable vintage clothing, accessories, and name-brand items at a fraction of the cost.
The quest for the perfect "grandpa" sweater, the notorious mom jeans (that many of us wish we had kept and still fit), or the perfect slouchy oversized men's turtleneck keep thrifters on the move. These are just a few coveted items on a long list of perfect finds in the secondhand fashion world.
Secondhand and high quality
Buying secondhand doesn't always require giving up the luxury brands. Consignment shops like Twist Boutique, Mint Condition, and Encore Consignment make high-end brands available at a lower cost. These shops have a small boutique feel and make better brands readily available to shoppers who prefer a more refined shopping experience.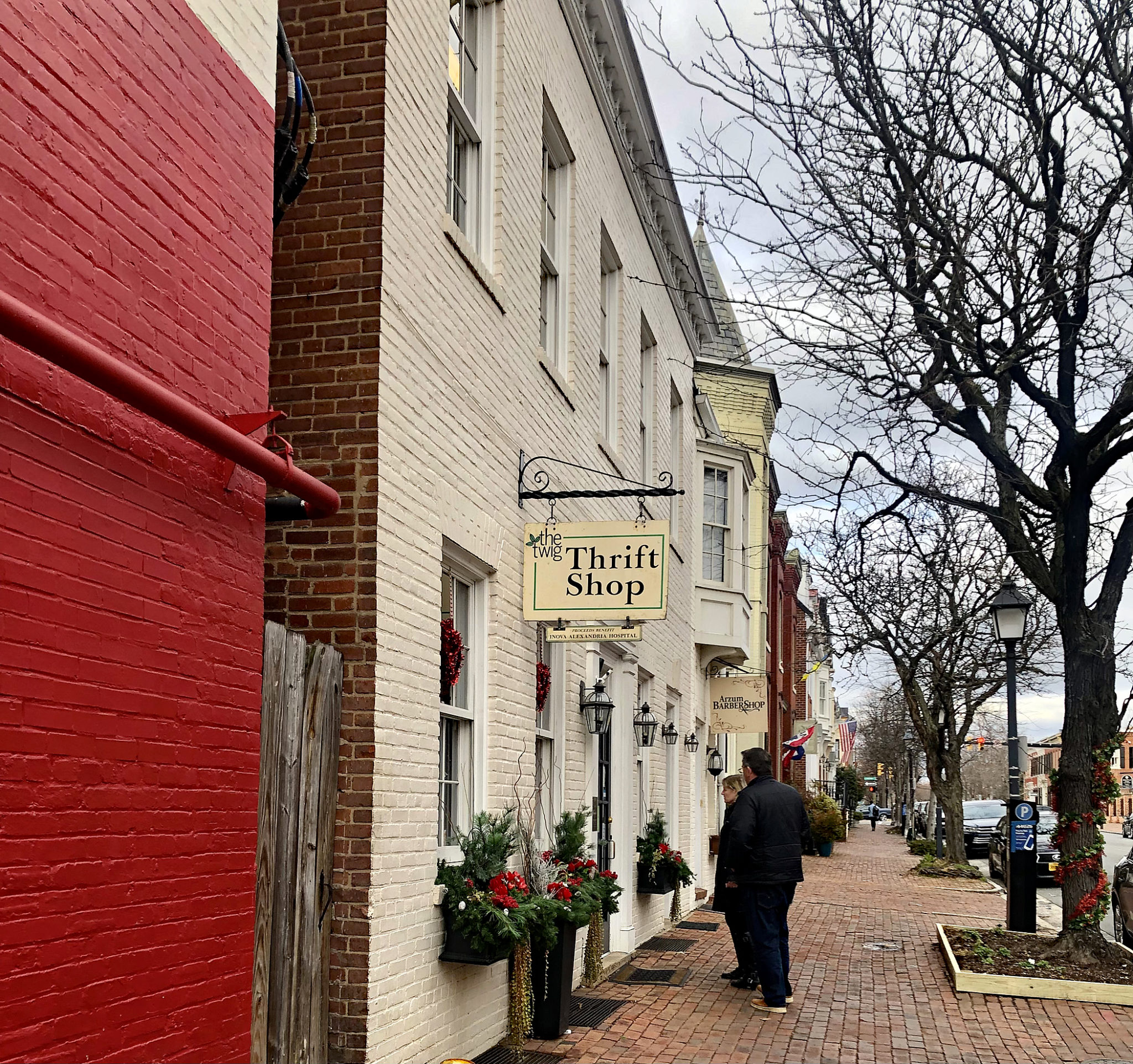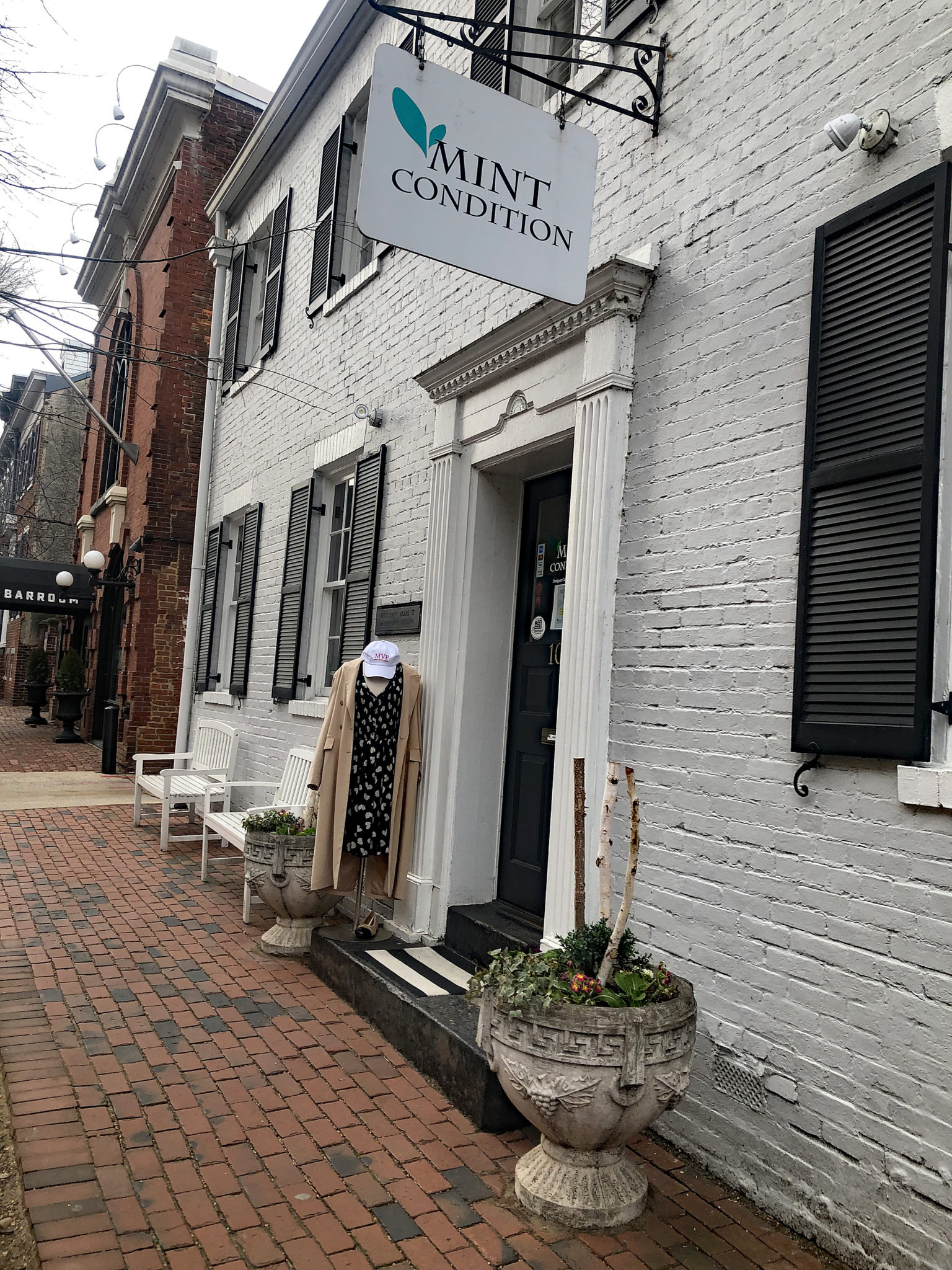 Kelsey, a sales assistant at Twist Boutique, has observed the appeal of shopping at high-end consignment shops for some customers. "Young professionals know it's a great way to shop the brands they want without breaking the bank." She explains that Twist Boutique takes a particular interest in women's suits. The shop has become a place to find high-end suits that offer better quality and a perfect fit. This is especially important to women just starting their careers who are not yet able to afford luxury brands in suits, handbags, and shoes.
Kelsey says loyal customers appreciate Twist's dedication to authenticating each designer piece and carefully curating the presentation of its unique collection of women's clothing, accessories, and gifts. They work with consignors in New York and states around the country, which is how they can keep the boutique fully stocked with these lusted-after items all year.
"Customers generally know what they want, and they enjoy the find," explains Nicole Duncan, who assists customers at Mint Condition. She says the staff does their best to ensure each piece of clothing is authenticated and of the expected quality.
Eco-friendly matters
Vida Style is another curated consignment shop in Old Town. Owner Alicia Valencia Erb promotes the eco-friendly aspect of secondhand shopping. On her website, she writes, "I offer the best of curated consigned clothing, shoes, and accessories to those who want to look even more gorgeous while helping save our planet by using what is already here."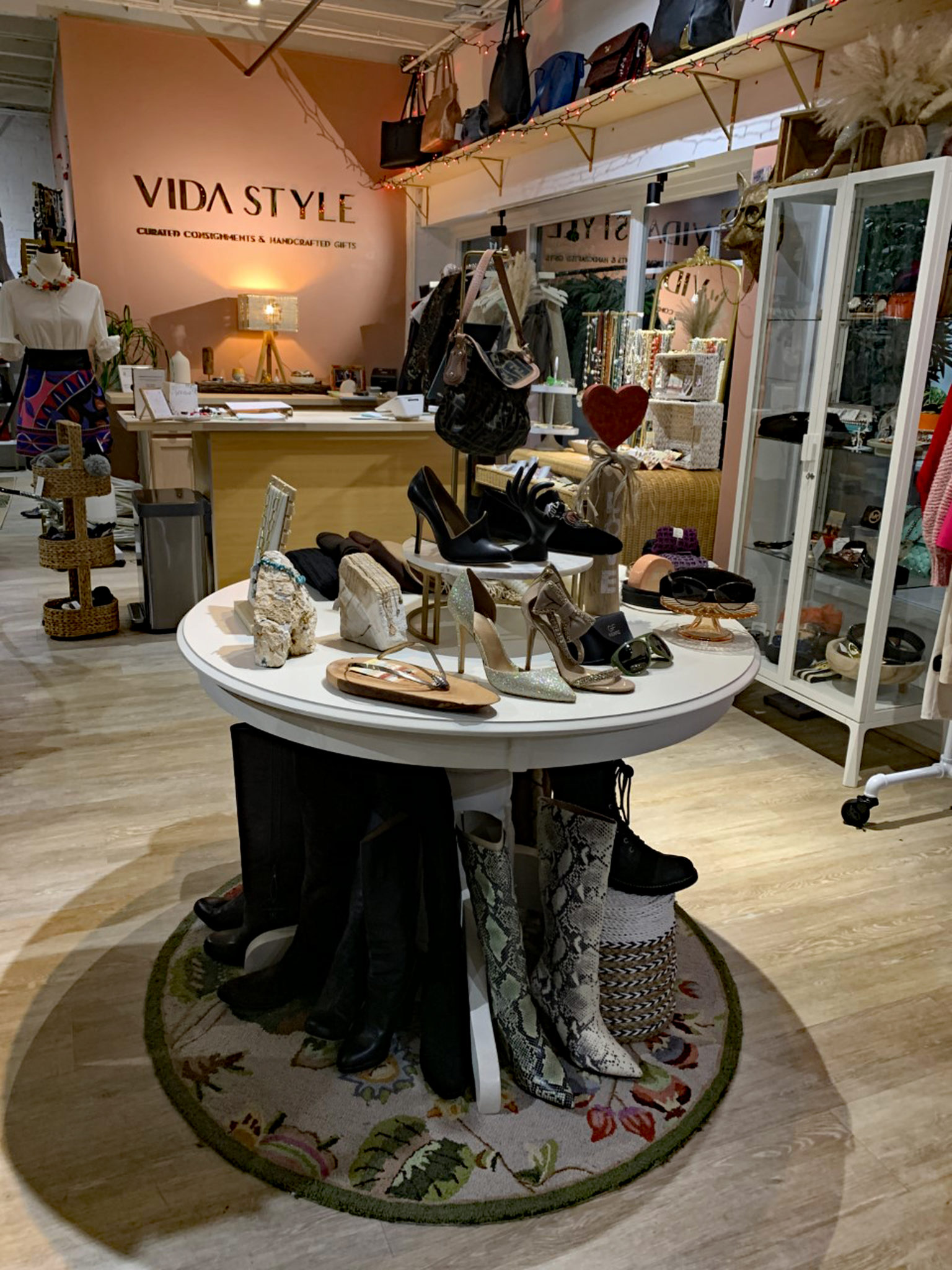 At Vintage Mirage, shop owner Elinor Coleman is passionate about fashion and sustainability. Her shop showcases many rare vintage pieces as well as newer items. Elinor explains that most of her items come from estate sales, so there is a mix of old and new. Read more of Coleman's thoughts on her blog at vintagemirage.com.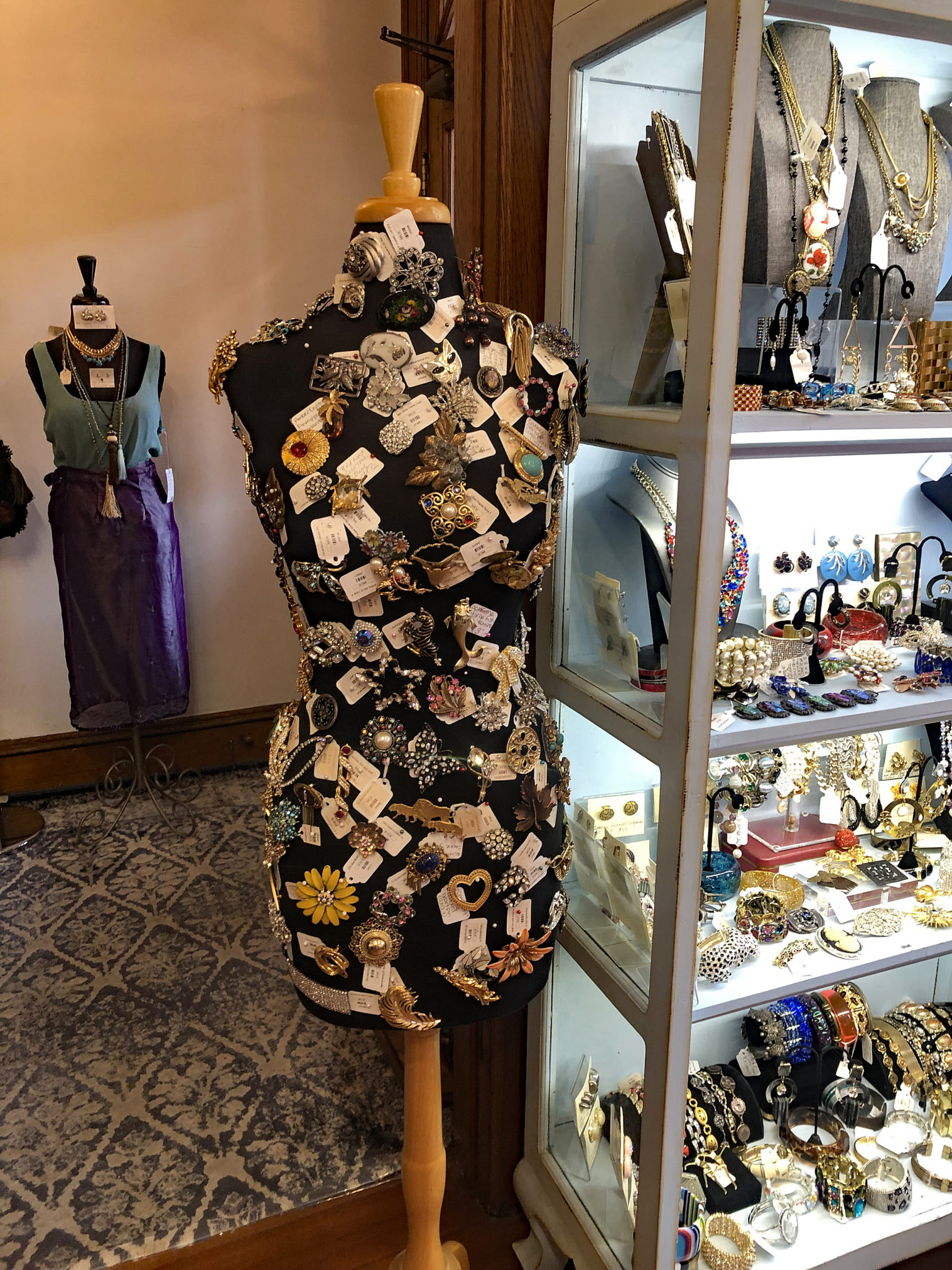 Nancy Elder, owner of the Encore Consignment Boutique, wants customers to feel welcome from the time they step into the beautifully curated shop. "We try to be very accommodating to customers and want them to have a shopping experience," she explains. Elders wants the exclusive pieces to be welcoming and artful and pays special attention to detail when displaying the beautiful designer pieces.
Like other shop owners, Elders takes special care getting to know her clients and works hard to keep them posted when new pieces are available in her shop.
Another popular source for all things vintage and secondhand is Del Ray Vintage and Flea Market, which operates on the second Saturday of each month from 9 am until 2 pm. You'll find a large selection of vintage and secondhand clothing and jewelry. A day at the flea market is always a good time for treasure hunters.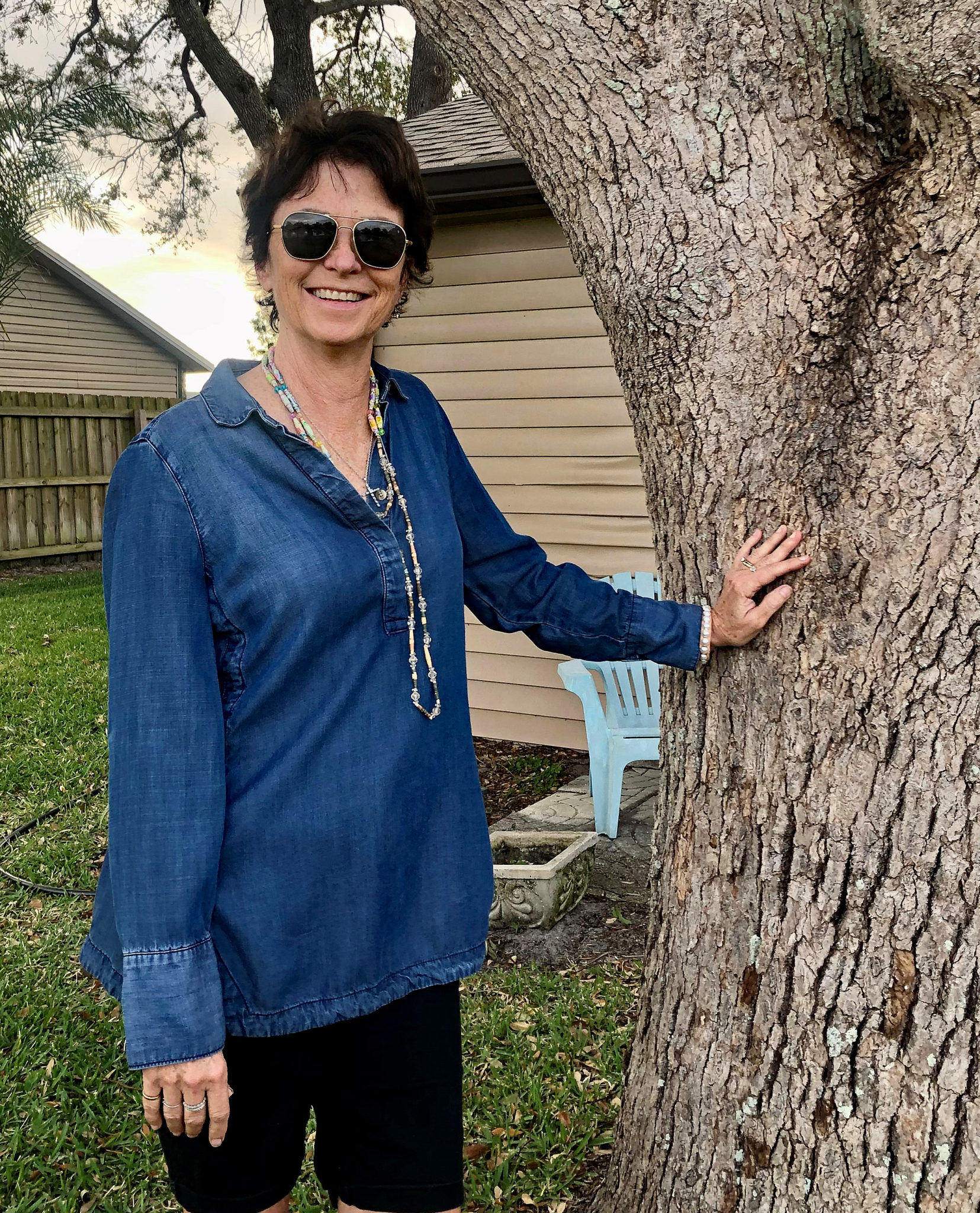 Former Old Town resident Gloria Black shops her favorite consignment shops whenever she returns to town. She especially enjoys high-end boutiques. "You can tell the quality is better. If it still looks good secondhand, it is not a cheaply made item." For Gloria, it's a fun experience and even better when she finds a great deal.
Anna Yun, a recent graduate of UMD in communications, has a specific reason for joining the secondhand craze. "I like thrifting because I want to build a capsule wardrobe with timeless and unique pieces. I can often find vintage or even designer brands for a good deal at secondhand shops."
Secondhand clothing reduces energy production, air pollution, and mountains of landfill, and it helps keep our oceans cleaner. According to MyTot (mytot.co), a website that helps brands launch their secondhand marketplace, products with man-made fibers aren't considered sustainable when new. They enter the sustainable category when they become secondhand. Even big companies like Levi's® and Patagonia® offer customers access to pre-worn clothing at a reduced price.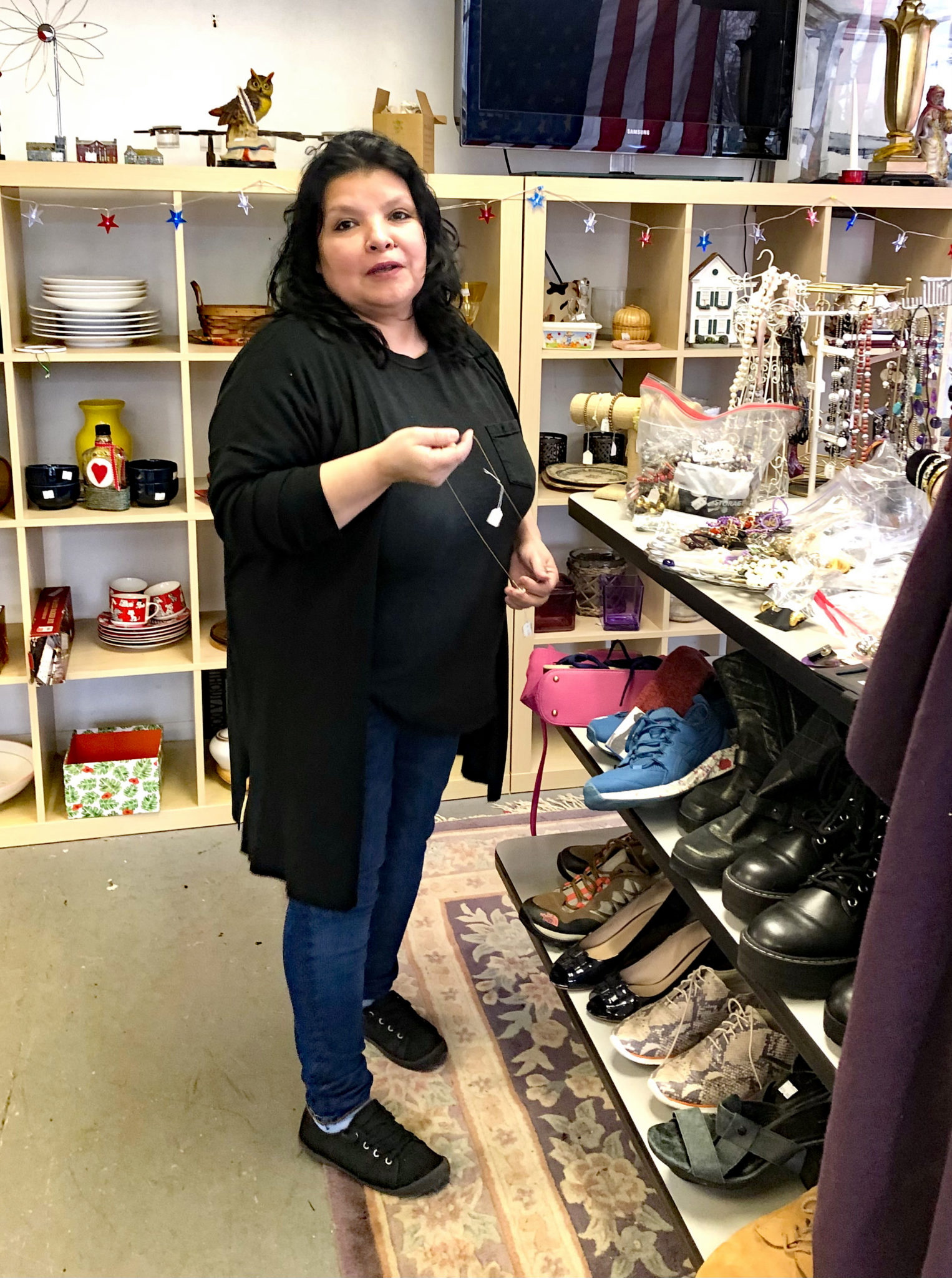 Shop with a plan
Kristopher Hoyle, Senior Editor at Fashion Style Logic (@fashionstylelogic), offers a unique perspective on the rise in popularity in the secondhand retail industry and its impact on the fashion world. "I believe that the secondhand clothes industry has risen dramatically, and the COVID-19 epidemic served to accelerate that growth. For the end customer, there is a significant drive to limit their negative influence on the planet. The fashion industry must meet this challenge with new, sustainable business practices that extend the life cycle of every garment."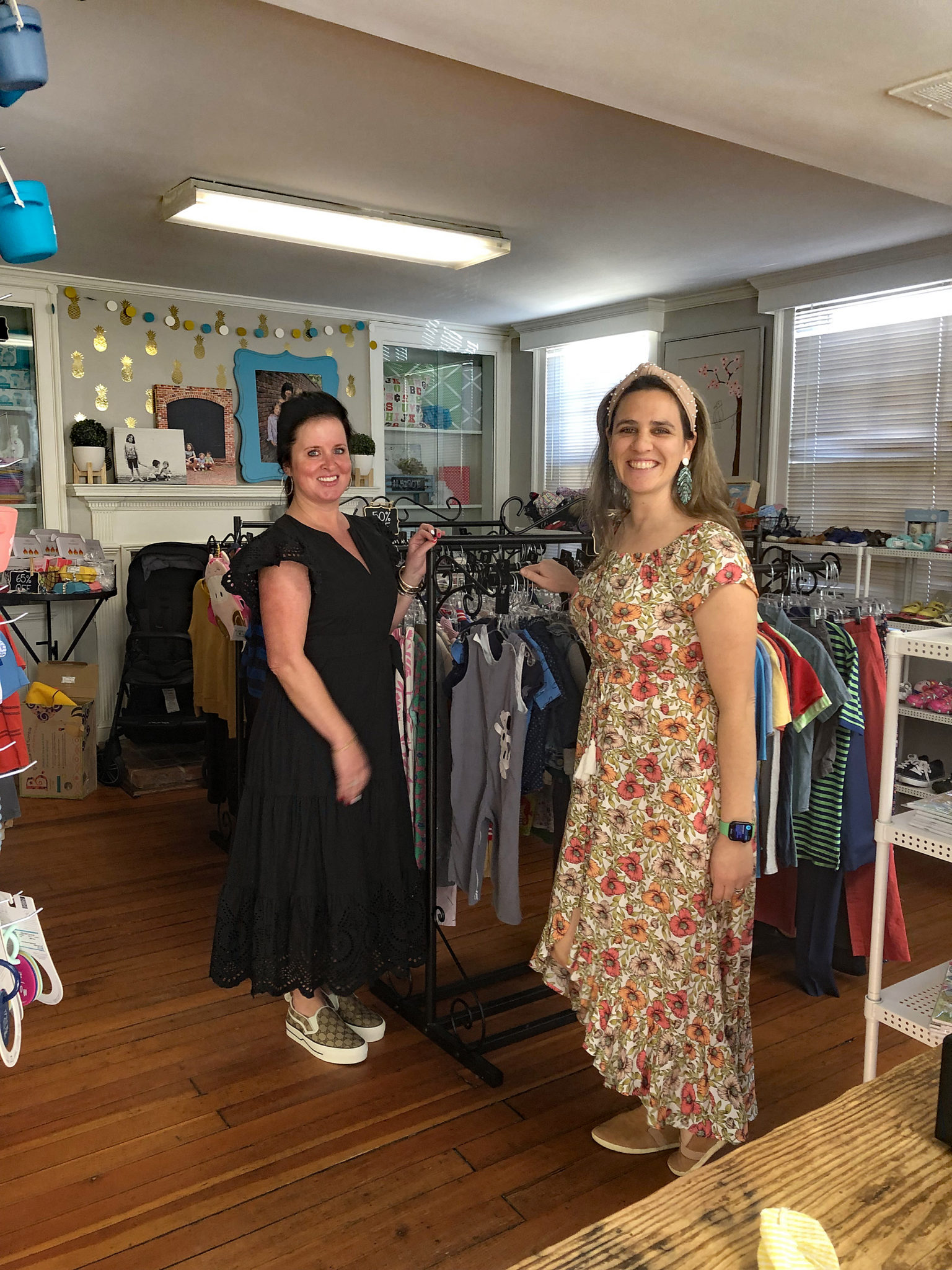 He has clear advice for anyone wanting a successful thrifting experience. "The best advice for anyone shopping at a secondhand store is to go in with a clear goal. Most people's biggest shopping problem is shopping without a plan, leading to a cluttered wardrobe full of 'stuff' they never use."
Those who look to Instagram or Pinterest for inspiration and ideas are familiar with the beauty and affordability of secondhand fashion. Kelly-Lynne Guy (@thelowlowstyle) has promoted sustainable fashion on her IG account for several years.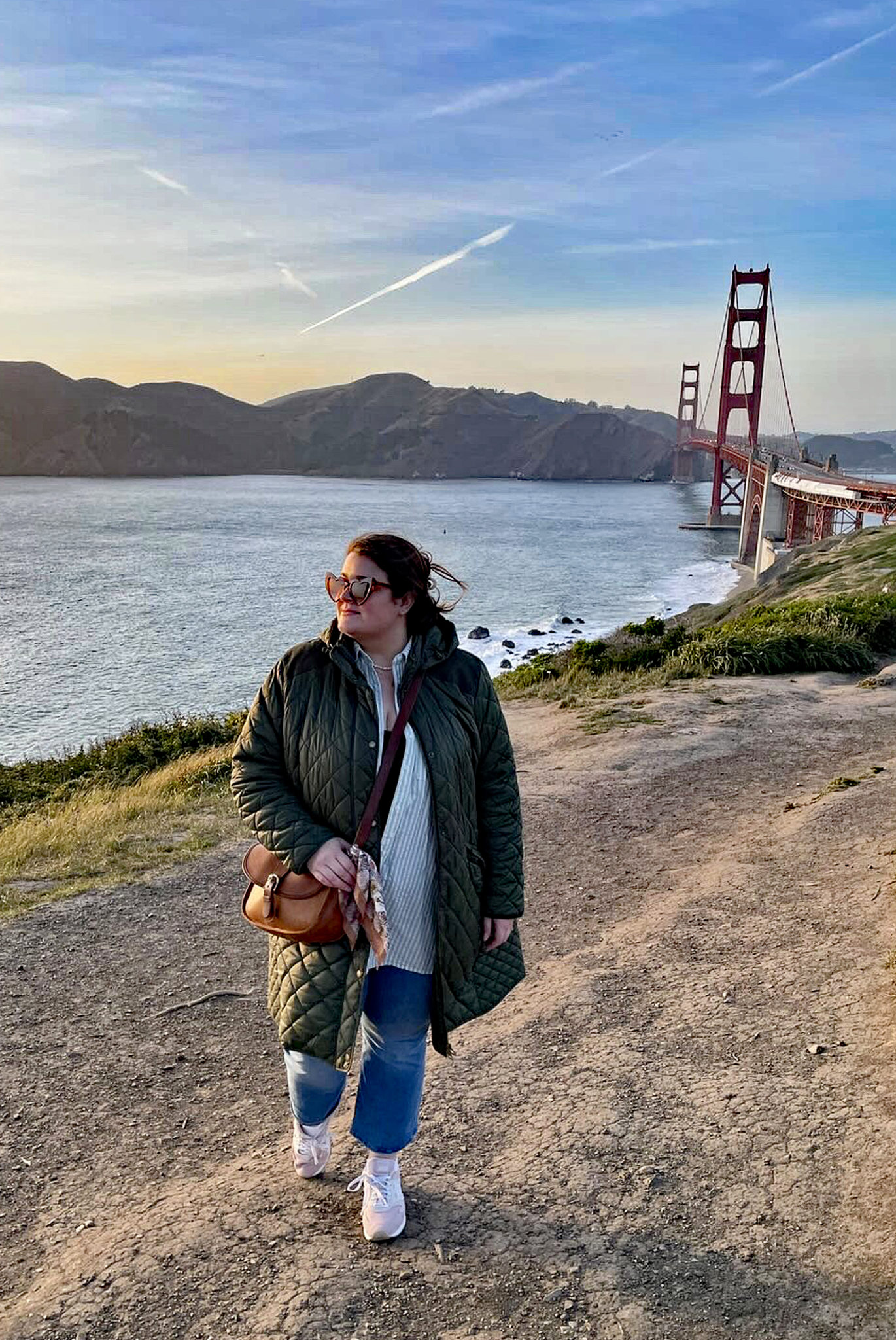 Sustainable fashion has become part of the message on Guy's IG platform. "Slowing down the cycle of consumption a bit is something I work to do, and taking a day or two to decide on a new purchase helps me to be more mindful about overbuying." Guy does much of her thrifting and secondhand shopping in Old Town. "Thrifting in Alexandria is prevalent, and you can easily find something that fits your budget and aesthetic."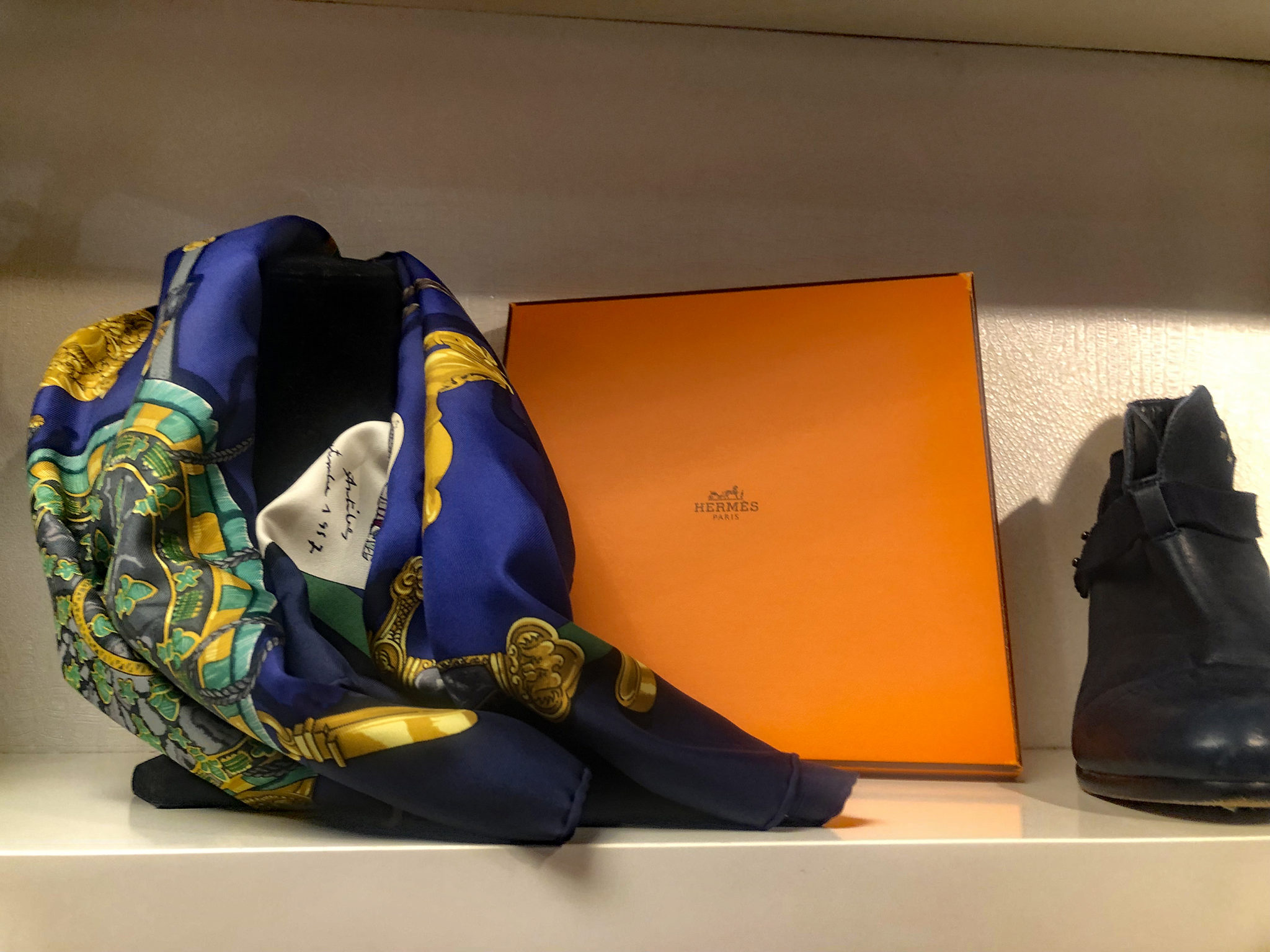 Whether it's for the sheer pleasure of hunting down great bargains, finding the perfect vintage accessory, or just being a part of the latest trend in fashion that has shoppers purchasing secondhand clothing and accessories, Old Town Alexandria is the place to be! This trend contributes to a more eco-friendly environment and will surely put a big smile on Mother Earth's face.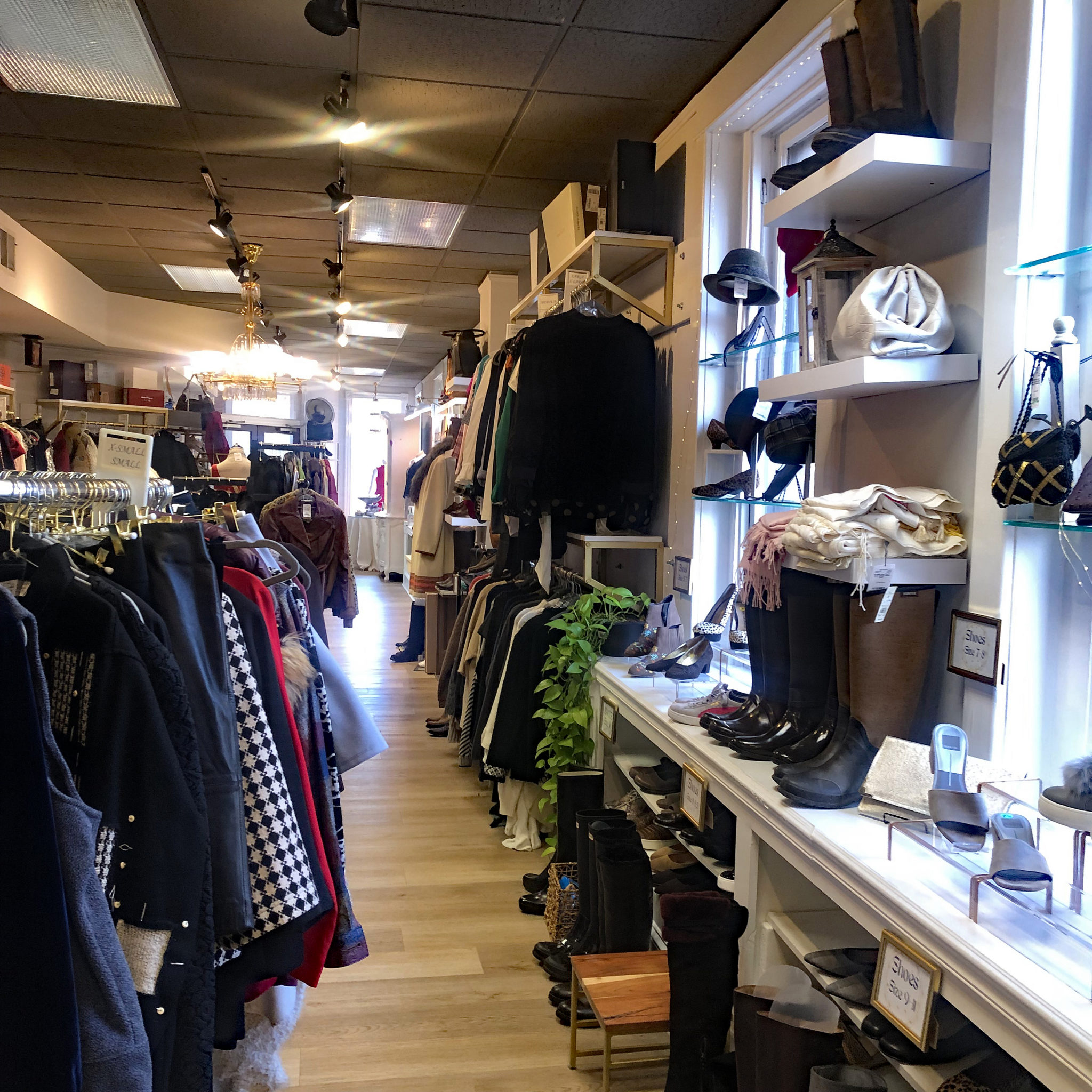 Outstanding Second-hand Destinations in Old Town
Del Ray Vintage and Flea Market offers thrifters an impressive assortment of vintage and secondhand pieces on the second Saturday of each month. Mt Vernon & E Bellefonte Avenues, Del Ray, Alexandria, delrayvintageflea.com
In the "Giving Back" category
 Look Again Resale Shop supports The Prevention of Blindness Society of Greater Washington. 900 King St, Alexandria, 703-683-2558, facebook.com/lookagainalexandria
Catholic Charities Christ House Thrift Shop supports children and families needing help. 131 S West St, Alexandria, 703-549-8644.
Twig Thrift Shop benefits the Inova Alexandria Hospital. 106 N Columbus St, Alexandria. 703-683-5544, thetwig.org/thrift-shop
Local businesses offering secondhand buyers high-end brands and accessories at more affordable prices: 
Twist Boutique, 109 N Fairfax, Alexandria, 703-566-2341, twiststyl.com
Mint Condition, 103 S St Asaph, Alexandria, 703-836-6468, shopmintcondition.com
Encore Consignment Boutique, 119 S Fairfax St, Alexandria, 703-683-1756, encorealexandria.com
Vida Style, 210 Lee Street, Alexandria, 571-357-1186, vidastyleshop.com
Current Boutique, 1009 King St, Alexandria, 703-549-2272, currentboutique.com
Vintage Mirage, 117 South Columbus, Alexandria, 703-535-8200, vintagemirage.com
Shops specializing in the latest trends in maternity and children's clothing:
529 Kids Consign, 122 S. Royal Street, Old Town Alexandria, (703) 567-4518, 529kidsconsign.con
Bellies and Babies, 1913 Mt Vernon Avenue, Del Ray, Alexandria, 703-299-4628, belliesbabies.com
ICYMI: Alexandria Woman Creates Tapestry Honoring 200-Plus Women Throughout History